If you're like me, traveling anywhere international is still a pipe dream since the start of the pandemic. A mix of closed borders and a slow vaccine roll-out in Australia means I'll be staying right here in Brisbane for the foreseeable future. So since April 2020, I've been reading plenty of travel books to transport me to other countries! 
These 10 travel books helped me rekindle a sense of wanderlust, showing me it's possible to 'travel', even during quarantine. 

Although I've only listed ten travel books here, I have dozens more books to recommend in other (post-quarantine?) installations. 
Remember to subscribe to the blog to be notified when I release more travel book lists!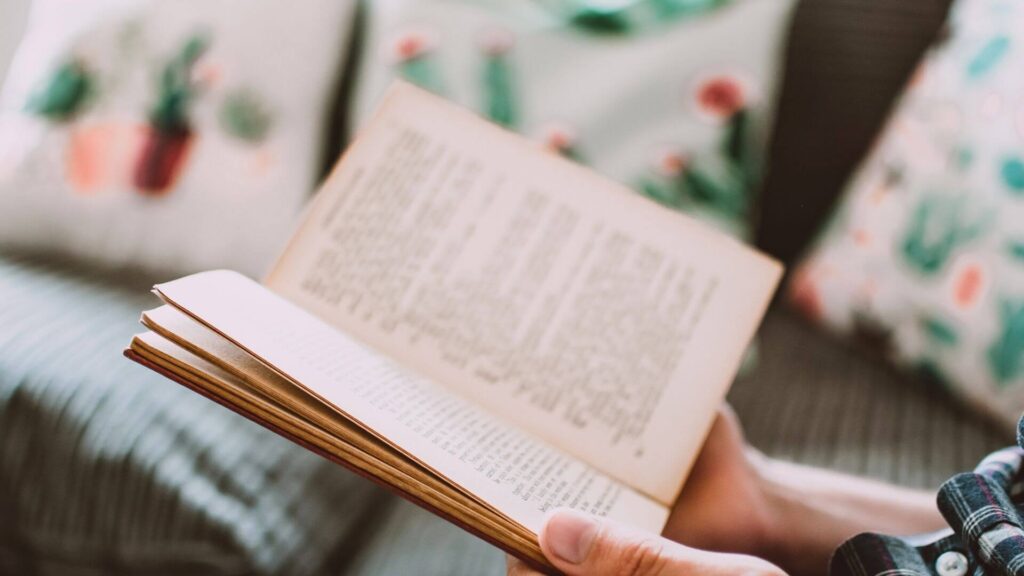 1. In a Sunburned Country by Bill Bryson - Australia
Bill Bryson is a veteran travel writer famous for his travel memoirs, but this one might be one of my favorites. Bryson embarks on a rail- and road-trip across Australia, which he describes as "mostly empty, and a long way away", and of course, as having "more things than can kill you than anywhere else".
Although he stops by the big cities as well, his visits off-the-beaten-path to tiny towns literally in the middle of nowhere is where the real armchair travel begins. He recounts his interactions with cheery and good-humored regional locals in his novel, while in in typical Bill Bryson fashion, sprinkles his writing with hilarious tidbits about Australian history and culture.  
2. The No. 1 Ladies' Detective Agency by Alexander McCall Smith - Botswana
This charming and delightful armchair read will transport you to Botswana, a quaint African nation just north of South Africa. McCall Smith, born in Zimbabwe and a former professor at the University of Botswana, wrote this first novel that has now expanded into 22 book installations and an BBC and HBO TV series. 
The novel's leading lady is the unashamedly voluptuous Mma Ramotswe, who opens her dream business to start Botswana's first and only lady detective agency. She uses her wit, perseverance, and instinct to find missing husbands, track rebellious daughters, expose con men, and ultimately unveil a darker mystery shrouded in witchcraft.
3. Love in the Time of Cholera by Gabriel Garcia Marquez - Colombia
This classic novel takes place in a coastal Colombian city, potentially Cartagena, at the turn of the 20th century. The novel starts by introducing the life and toils of Dr. Juvenal Urbino, before he's killed off and the attention shifts to his beautiful widow, Fermina Daza. Rewind 50 years and another character comes into play, Florentino Ariza, which starts the a long-lost love story between him and Fermina Daza. 
In true Gabriel Garcia Marquez "Magic Realism" fashion, this novel transcends across time, and shows a transformation of character and setting. In the end, the reader can decide whether a decades-long obsession with a woman is romantic, or slightly creepy. 
But one recurring theme remains: whether it's love or cholera, the plague is here to stay. 
4. The Year of Living Danishly by Helen Russell - Denmark
Helen Russell writes about her experience moving from London to Denmark when her husband lands a job with Lego at their global headquarters. Her memoir is full of witty comments and hilarious cultural experiences as she navigates her new life a country regularly labeled one of the 'happiest countries in the world.' 
Russell maintains her sense of humor throughout a transition that was a difficult learning experience combined with culture shock. Throughout her journey, readers learn about Danish workplace practices, personal priorities, societal norms, interior design, and politics. The recurring theme in her book is her research on why Danish lifestyles contribute to high levels of happiness. 
5. Shantaram by Gregory David Roberts - India
This is the first book I recommend to any traveler I meet while backpacking. The main character Lin is based off of the life of the author, who escaped from prison in Australia and flew to Mumbai, India. There, he moved into a hut in the slums and becomes an ad hoc doctor, makes friends with other misfit runaways, and starts working with the Mumbai mafia. Ultimately he falls in love with mother India and the people of Mumbai.
This novel is well-loved because of how it tackles real-life calamities and experiences – love, regret, joy, humility, starting over – all things we experience on the road, and can often by felt more acutely when we're far from home, in foreign places like India.
6. Convenience Store Woman by Sayaka Murata - Japan
This quirky novel provides an interesting look into Japanese work culture and stifling societal pressures. Keiko Furukura feels like a social outcast until she walks into a convenience store at 18 and feels 'reborn' (honestly, who doesn't when walking into their first 7-Eleven in Japan?). Her life then revolves around her role as a convenience store worker, much to the dismay of her traditional house-wife sisters. 
The story fast-forwards to when Keiko is 36, and she tries to conform to the expectations of others by finding a boyfriend and joining social clubs. She starts to consider however, whether being a misfit in your own special place is better than trying to please everyone around you. 
Check out this book and more books about Japanese Work Culture that I recommend in my article for GaijinPot!
7. Into Thin Air by Jon Krakauer - Nepal
1996 is known as one of the worst years in Mt. Everest climbing history. The gruesome and heartbreaking details around the days surrounding the disaster are recounted by Krakauer, a National Geographic journalist, who was part of one of the the expedition teams that lost four of its members on Mt. Everest. 
Krakauer's words encompass the beauty of Nepal, the hustle of Kathmandu, the pristine Khumbu region, the courageous Sherpa people. He discusses the allure of summiting Mt. Everest and other mountains in the Himalayas, but also the dangers. 
On the fateful days surrounding the freak storm that blew over Everest, he describes the movements of himself and of the other climbers who became trapped on the mountain during their descent from the summit.  This gripping tale showcases the dangerous, and often deadly, obsession with summiting Everest. 
8. The Shadow of the Wind by Carlos Ruiz Zafon - Spain (Barcelona)
This travel book is every bibliophile's dream, since it's a book about even more books in a mysterious bookstore in Barcelona. I'm talking the dusty, cobwebby, floor-to-ceiling kind of bookstore, called the Cemetery of Forgotten Books…*swoon*! 
The bookstore is home to long-lost and out-of-print gems including the novel's namesake, The Shadow of the Wind by a Julian Carax, that is discovered by a 10-year-old boy, Daniel Sempere. He soon discovers sinister outsiders have a desire to remove from existence all of Carax's novels. Daniel's adventures take him through the grungy back alleys of post-war Barcelona, while the book (within the book)'s contents transport Daniel to pre-war, aristocratic Barcelona. 
9. The Architect's Apprentice by Elif Shafak - Turkey (Istanbul)
Armchair travel to Istanbul through this novel about the life of a boy and his elephant finding their place in the heart of a bustling empire. The story begins in India, where Jahan helps birth and raise a small white elephant, Chota. When the elephant is promised as a gift to Sultan Suleiman of the Ottoman empire, Chota sets sail for Istanbul and Jahan stows away on the ship to be with him.
In Istanbul, Jahan becomes the sultan's elephant tamer, then is recruited as an apprentice to the Chief Royal Architect, Sinan. The characters of Sinan, the Sultans, and the Sultan's daughter are all based on the actual people who ruled the Ottoman empire in the late 16th century.
An underlying theme of the novel is an appreciation for architecture, and how, like life itself, it can be built up and crumbled down.
10. On the Road by Jack Kerouac - USA
On the Road highlights the American "Beatnik" movement of the 1950's, which centers around individual liberation, and is characterized by the rejection of a society considered too materialistic and conformist. Based on the author's own vagabond adventures, this book follows the mischief of two young men who want to experience life to its fullest. 
Sal and Dean leave their responsibilities at home to hitchhike around the U.S., working odd jobs along the way. They spend time in San Francisco, Denver, New York City, New Orleans, and even down in Mexico during a whirlwind of reckless, drug-fueled years. The characters experience heartbreak, loneliness, and frustration but never lose sight of how rich the world is in adventure – especially when their lives are "ever so on the road."
Shop these travel books on Amazon:
Bookmark these travel books for your next quarantine - Pin this post!