Seoul is a dazzling metropolis that has something for everyone. Even after living in Tokyo for 6 months, I was impressed with everything Seoul had to offer. From historic palaces to traditional homes, flashing shopping streets and local markets, there are countless things to do in Seoul.
For first-time visitors, there are a few highlights that you must-see in Seoul to get a taste of South Korea and learn about its complex history. 
Here are your Top 20 Things To Do in Seoul! 
Where to stay close to the TOP things to do in Seoul
The majority of this list of top things to do in Seoul are in the northern part of the city. I recommend staying in the Insadong neighborhood, where I stayed during my time in Seoul. The majority of the impressive Korean Palaces are within walking distance in Insadong, as are many shopping streets and two Hanok Villages. Here are some highly-rated places to stay near Insadong, Seoul:
Budget:
Mid-Range:
Luxury:
Alternatively, if you want to stay in Seoul's famous Bukchon Hanok Village, also close to Insadong and one of the top places to see in Seoul, check out these luxurious options:
I recommend purchasing Seoul's transit card: T-Money (sounds like a rapper name, but it's a rechargeable transit card). You can use it on all busses and subways, in all major cities in South Korea. It's a convenient way to get around the city.
Many on this list of Top 20 Things To Do In Seoul are located near the Insadong neighborhood, where it is easy to get around on foot as well. 
Top 20 Things To Do In Seoul
The Gyeongbokgung Palace was the main Kings' palace and the home of the government during Korea's Joseon Dynasty. It is the largest of all the palaces in Seoul, with a sprawling courtyard filled with different historic buildings. The palace was once destroyed during the Imjin War (Japanese invasion in 1592) but was restored in the 19th century. 
A Changing of the Guards ceremony happens at the front gate very hour, between 10:00 to 15:00. 
If you come to Gyeongbokgung Palace dressed in Hanbok, or traditional Korean clothing, entry is free! You'll notice right away upon entering the palace that 50% or more of the visitors are dressed up in colorful dresses. There are different male and female garments, but I saw many cross-overs of males wearing the dresses and females wearing the male outfits. No one blinks an eye.
You can rent a hanbok for cheap right next to the palace from Hanboknam Gyeongbokgung Store.
Admission costs 3000 won ($2.50 USD), or free if you are wearing a Hanbok.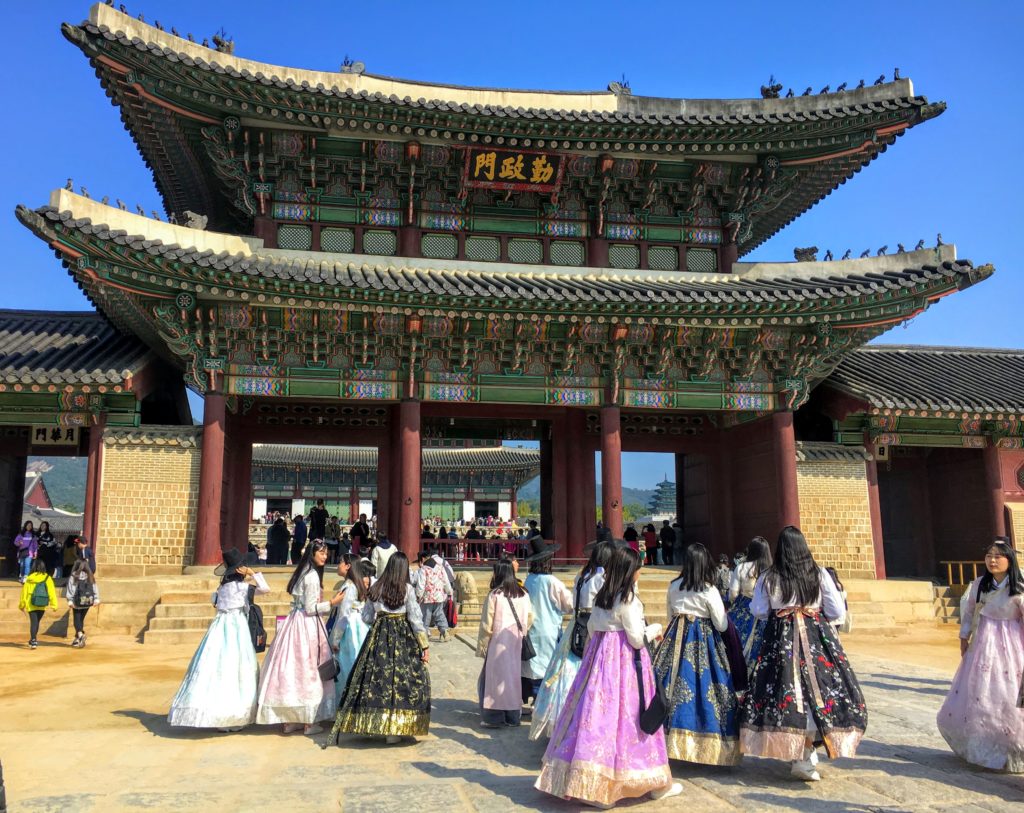 The War Memorial of Korea is a memorial to the military history of Korea, especially during the Korean War. It serves as an educational institution to teach young generations about the struggles and sacrifices of war. It's home to tens of thousands of war artifacts, and has three floors and many different exhibits showcasing the history of the Korean War. 
Outside the main Memorial Hall are several large-scale weapons on display, as well as commemorative statues representing the heartbreaking split of the two Koreas. 
In terms of War Museums, I was highly impressed with this one and learned a lot about the Korean War and the history of South Korea. If learning about the history of the country you're visiting is a priority for you, the War Memorial of Korea is a top thing to do in Seoul. 
Admission to the War Memorial of Korea is free!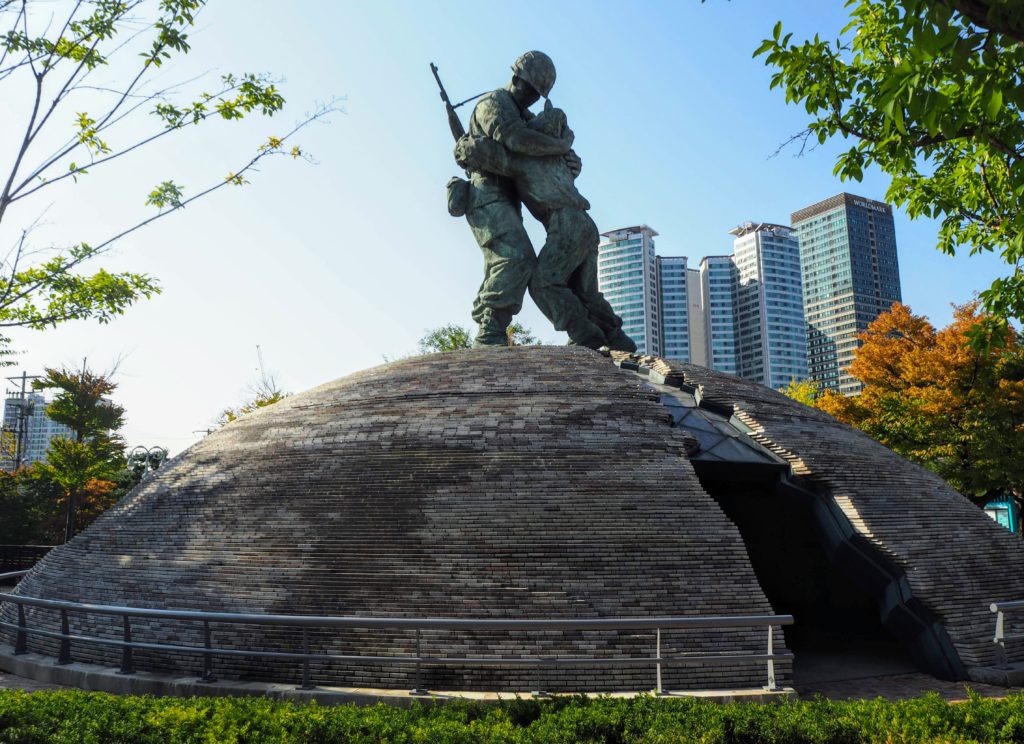 3. Demilitarized Zone Tour (currently closed)
The Demilitarized Zone, or DMZ, is a stretch of no-man's land located between South Korea and North Korea. Seoul is located only 50km away from the DMZ, and there are tours departing each day to view, or even step into the DMZ. Although this is undoubtedly one of the top things to do in Seoul, the DMZ is often closed without notice due to conflict or other. 
The two common DMZ tours from Seoul are the half-day and full-day tour. Both take you all DMZ highlights including the Dora Observatory to look over in to North Korea, and to a railway station that will run between the two Koreas if they ever become united in the future. The easily claustrophobic should think twice about visiting "The Third Tunnel." It was dug by North Koreans with the intention of using it to invade South Korea. It was discovered in 1978. 
November, 2019 Note: Since the discovery of African Swine Flu in the DMZ in October, 2019, the DMZ has been closed and cannot be visited. Keep an eye on the news for when it opens again.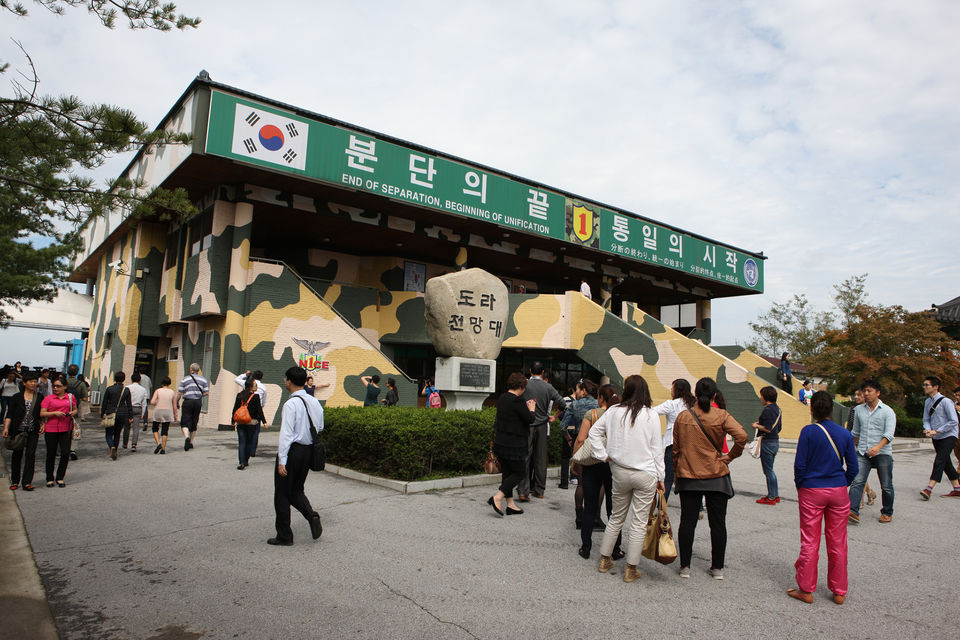 4. N-Tower and Namsan Hill
Visiting N-Tower is one of the top things to do in Seoul if you want to gain some altitude. The N Seoul Tower Observatory is located at 479m above sea level on top of Namsan Hill in the middle of Seoul. 
N-Tower is a great place to come any time of the day to admire the view, and is home to many restaurants, even a Hello Kitty Land. You can easily spend a few hours admiring the scenery and spending time in the calmness away from the city.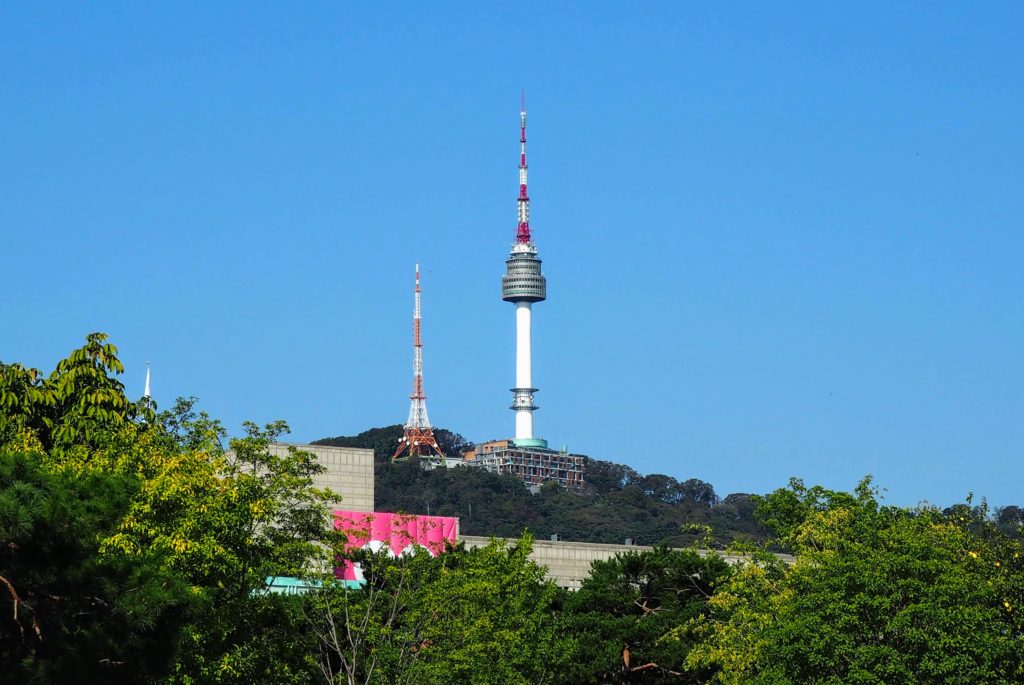 5. Myeongdong Night Market
If you're looking for a taste of modern Seoul, head to the Myeongdong neighborhood. South Korea is famous for its amazing face masks and skin care products, and Myeongdong is the heart of the Korean cosmetics industry. Locals of all ages and tourists wander the streets here, shopping in stores like Innisfree, Nature Republic, Tony Moly, Olive Young, and Etude House.
There are also a few massive stores that sell a conglomerate of other Korean goods, like spices, snacks, souvenirs, and cute socks (similar to Don Quijote in Japan).
Shopping or just taking in the atmosphere of Myeongdong's Night Market is one of the top things to do in Seoul for all visitors, and a great place for souvenir shopping.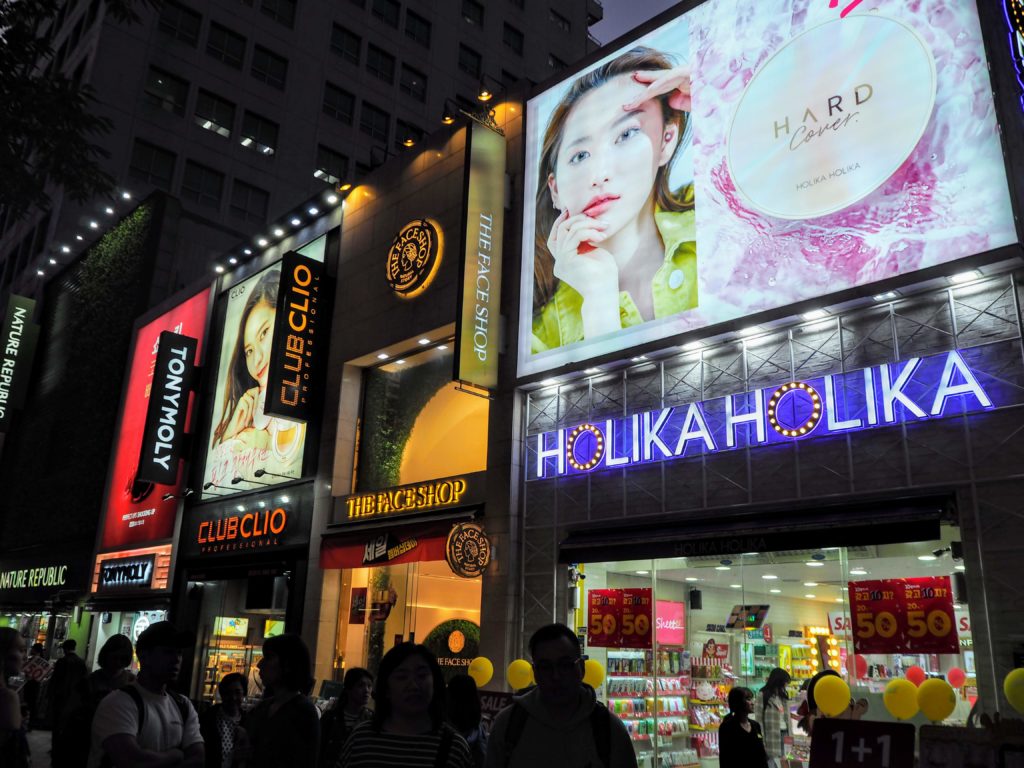 One of the top things to do in Seoul is to try the local food, and Gwangjang Market is street food heaven. If you're familiar with Netflix's "Street Food" show, you'll recognize the bustling streets inside Gwangjang Market. All of the street food store owners in the South Korea Street Food episode can be found in the Gwangjang Market! 
The market itself is home to several small stores, selling everything from souvenirs to bedding to kitchen goods. The center of the market is there dozens of street food stalls can be found. Sit down at any of them, point to whatever you want, and dig in!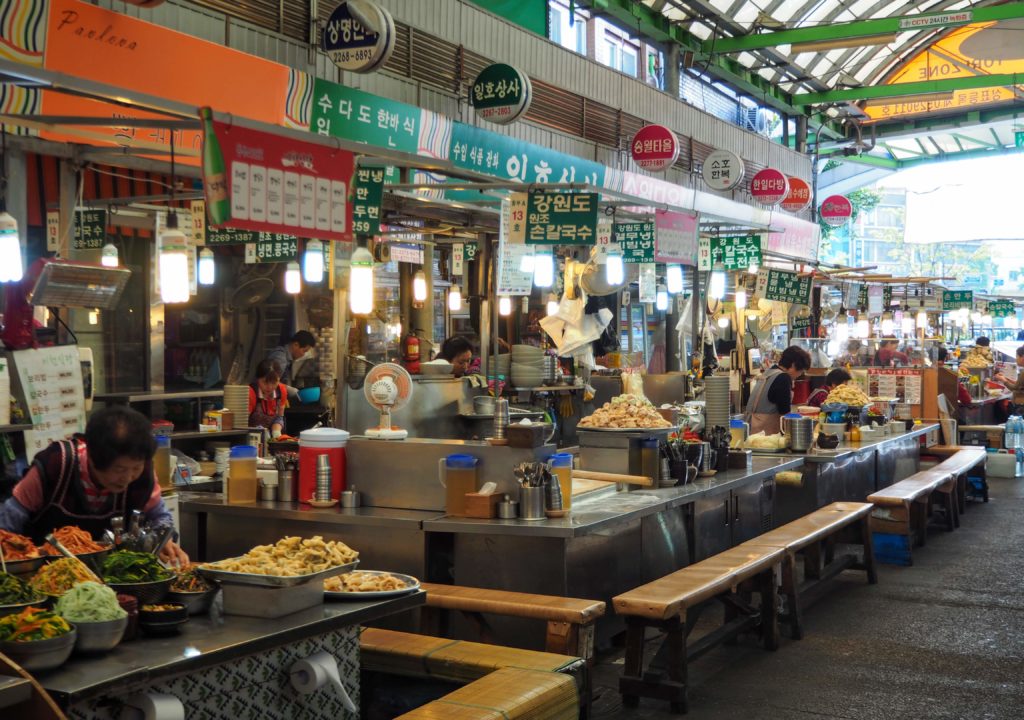 7. Bukhansan National Park
One of the top things to do in Seoul for locals is to take a break from the city and head into nature. There's a massive hiking crowd from Seoul that heads to Bukhansan National Park every weekend to get their exercise in and get a breath of fresh air. 
There are hundreds of kilometers of trails within Bukhansan National Park, but I chose to hike to Baegundae Summit. It's the highest point within the Seoul metropolitan area, and 100% worth the struggle to get to the top. 
Read about hiking to Baegundae Summit here!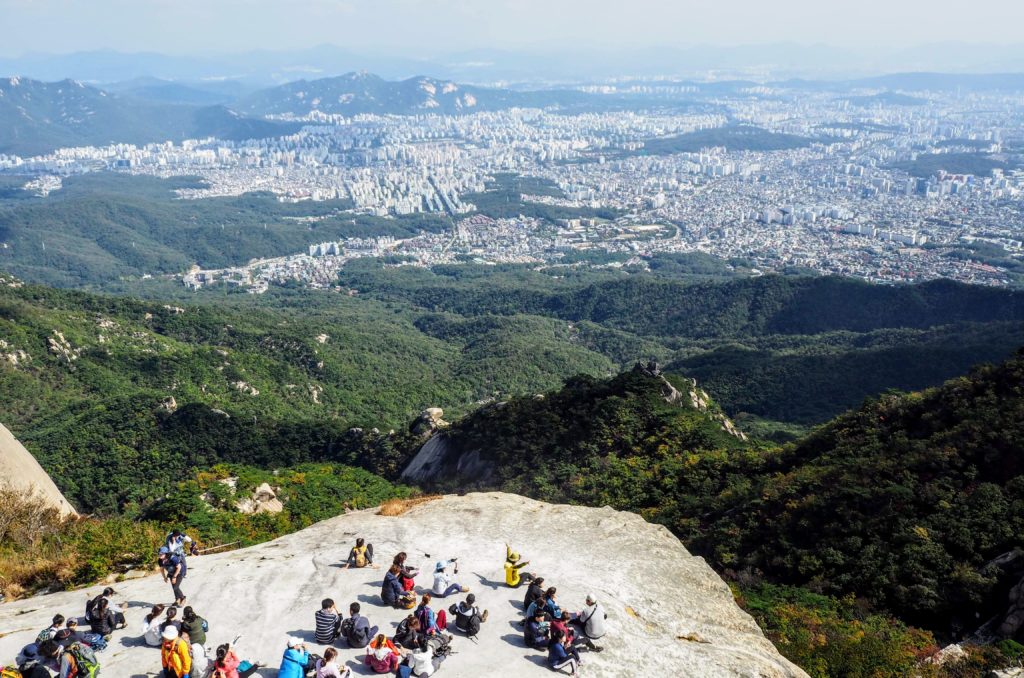 8. Insadong Shopping Street
Insadong is one of those young adult neighborhoods that you shouldn't miss in Seoul. If you want to do some souvenir shopping for Korean handicrafts, LINE characters, or "South Korea" t-shirts and magnets, you'll find them all in Insadong. 
There are also many restaurants and coffee shops along here to relax at to pass the time in Seoul.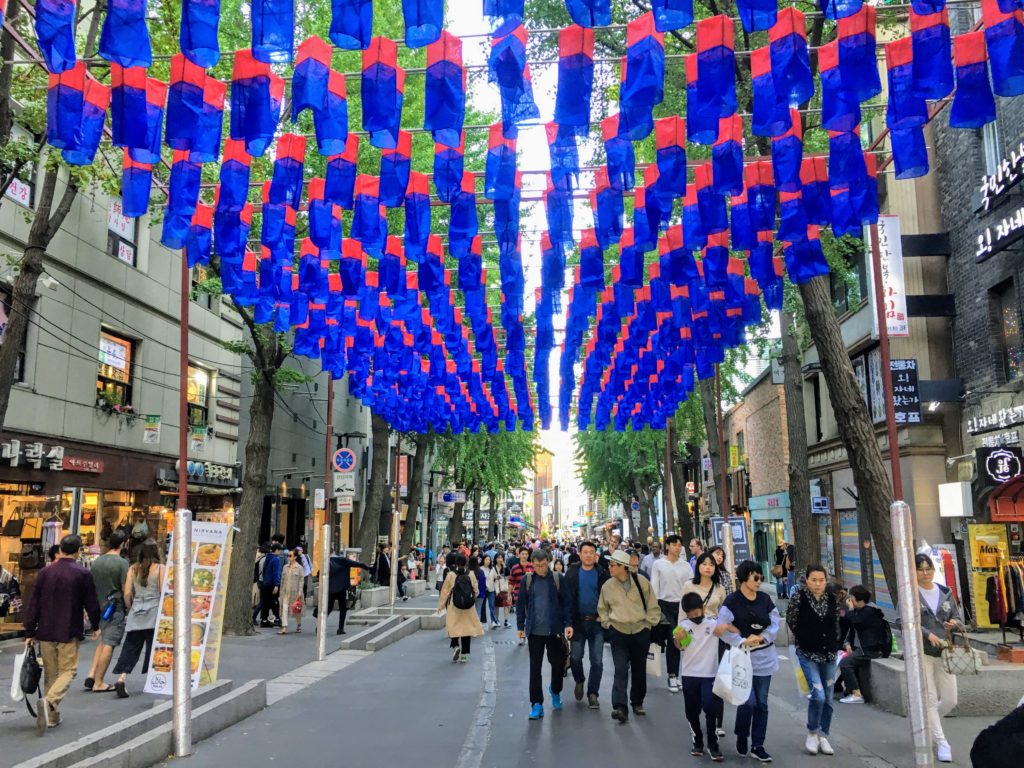 9. Ikseondong Hanok Village
Ikseongdong Hanok Village and shopping district is miraculously off the Western-tourist radar. For locals, especially ones flying in from Jeju Island or Busan, visiting Ikseongdong is one of the top things to do in Seoul. This Hanok Village in Seoul is located just off of the Insadong main tourist street, and is a tiny grid of traditional Hanok homes. Many of the homes have been converted to boutique storefronts and quaint cafes. 
Locals love to dress up to explore Ikseondong, not in Hanbok, but in 1930's-esque retro dresses and suits. It's a great place to buy some fancy jewelry and eat at sophisticated cafes.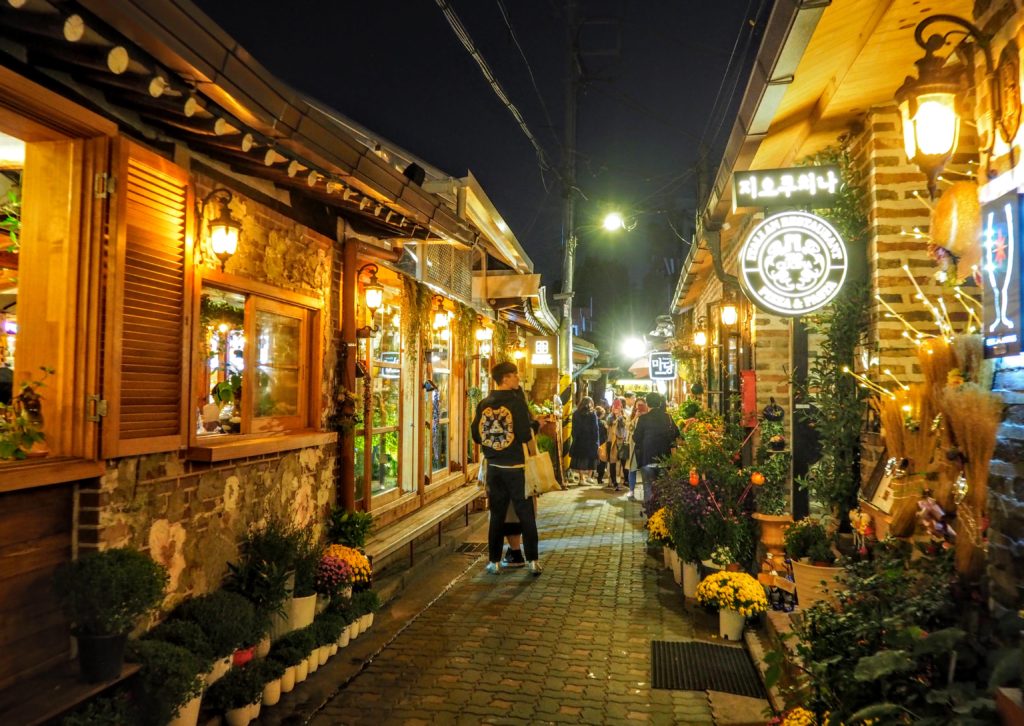 10. Changdeokgung Palace and the Secret Garden
Changdeokgung Palace was the royal villa, built as a residential area after the Gyeongbokgung Palace was built. It was home to the Kings of the Joseon Dynasty, and was the best-preserved of all the palaces in Seoul.
The Secret Garden connects to the Changdeokgung Palace near the back of the property. It's home to a beautiful pond, many pavilions and fountains. The most popular time to visit the Secret Garden is in the fall when the trees are a dazzling array of reds, oranges, and yellows.
Admission to Changdeokgung Palace is 3000 won ($2.50 USD), and to the Secret Garden is a separate 5000 won ($4.30 USD).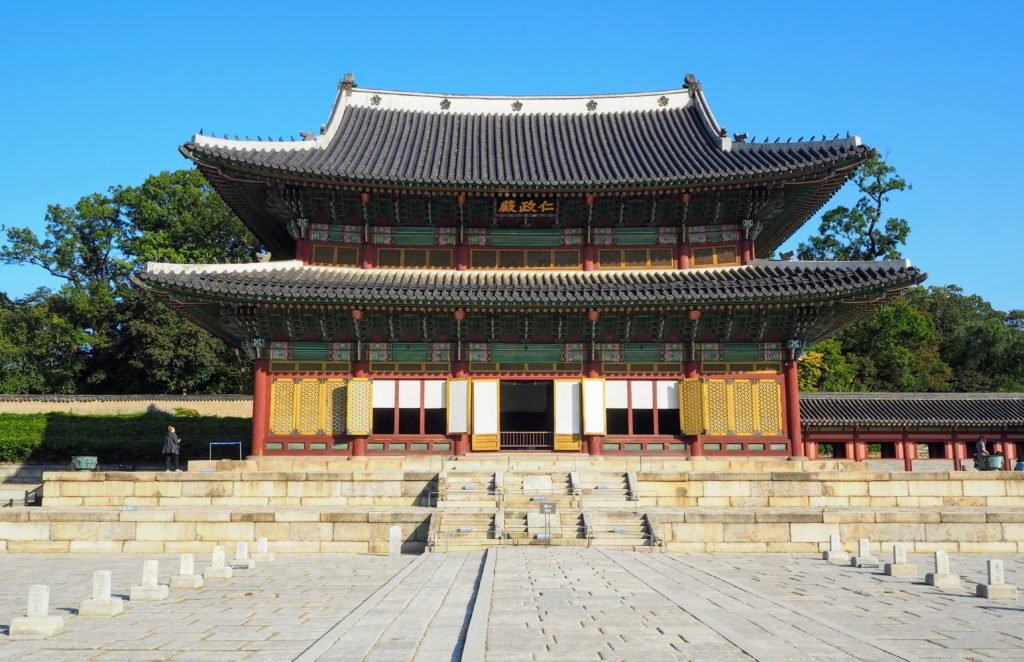 If you're looking for a local market to peruse, Namdaemun Market is a great place to do some window shopping. It's a market where locals can buy anything and everything, including cosmetics, toys, clothes, shoes, and much more. It sprawls over several blocks and encompasses many malls, both above ground and underground, for all your discount shopping needs.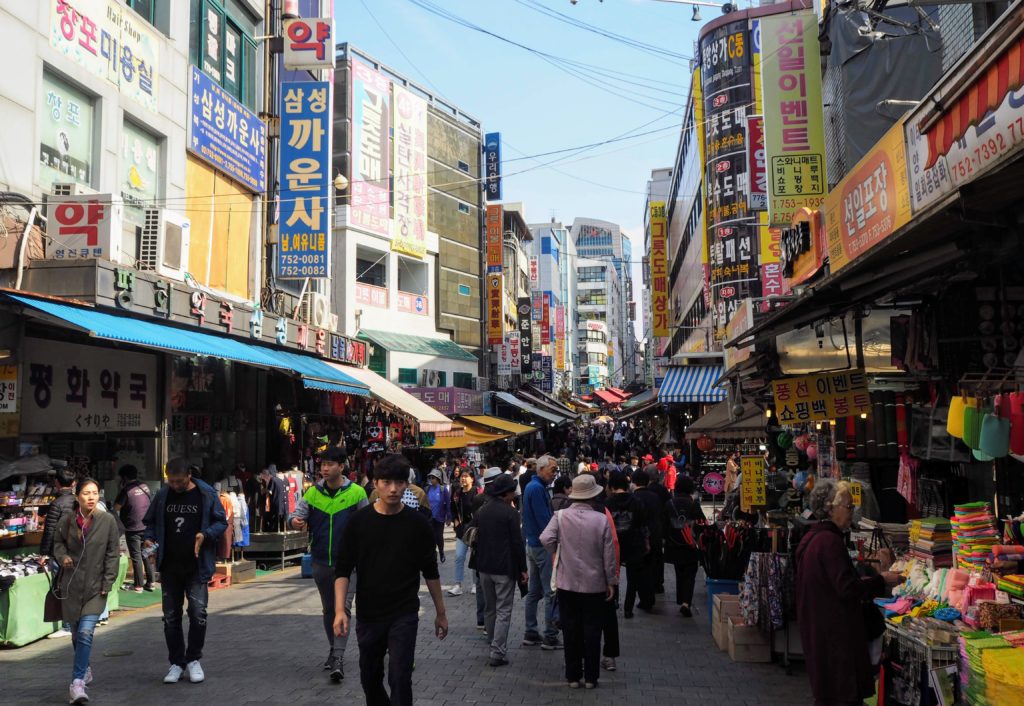 12. Bukchon Hanok Village
The Bukchon Hanok Village is a traditional neighborhood famous in Seoul. Walking though it is one of the top things to do in Seoul according to ALL guide books. This is another popular place to rent a Hanbok before walking around, to get Instagram-perfect pictures. 
In comparison to the largest Hanok Village in South Korea in Jeonju, this Hanok Village in Seoul is much quieter. Aside from a few handicraft workshops and museums scattered in the area, most of these buildings are residential buildings or hotels. There are signs everywhere and patrols warning tourists to be quiet and respect the residents of the area. 
Rent a Hanbok at the entrance to the Bukchon Hanok Village from here!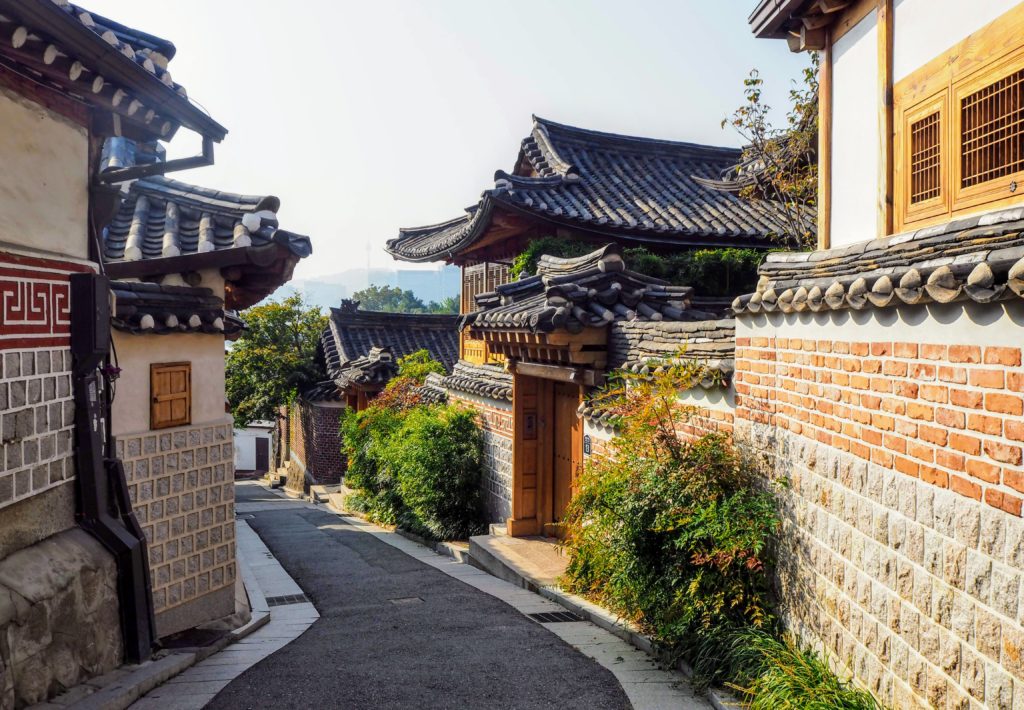 For fans of the Korean love-drama Winter Sonata, the crescent-moon-shaped Nami Island is a must-see in Seoul. Located a train ride and ferry ride away from Seoul, Nami Island is home to many tourist attractions including several museums, large parks for children to play in, and Instagram-perfect scenery. It's famous for its roads lined with pine trees, and for its colorful fall foliage. 
There are countless round-trip busses departing from Seoul to Nami Island, which you can book in advance. 
Visiting Nami Island is wildly popular with the locals as well, so it's best to get there early and be prepared to face the crowds. Many pair a trip to Nami Island with a visit to nearby Petite France, the Garden of Morning Calm, and Gancheon Rail Bike Park. Check out an all-in-one tour here.
See my post about making a DIY Nami Island day-trip from Seoul.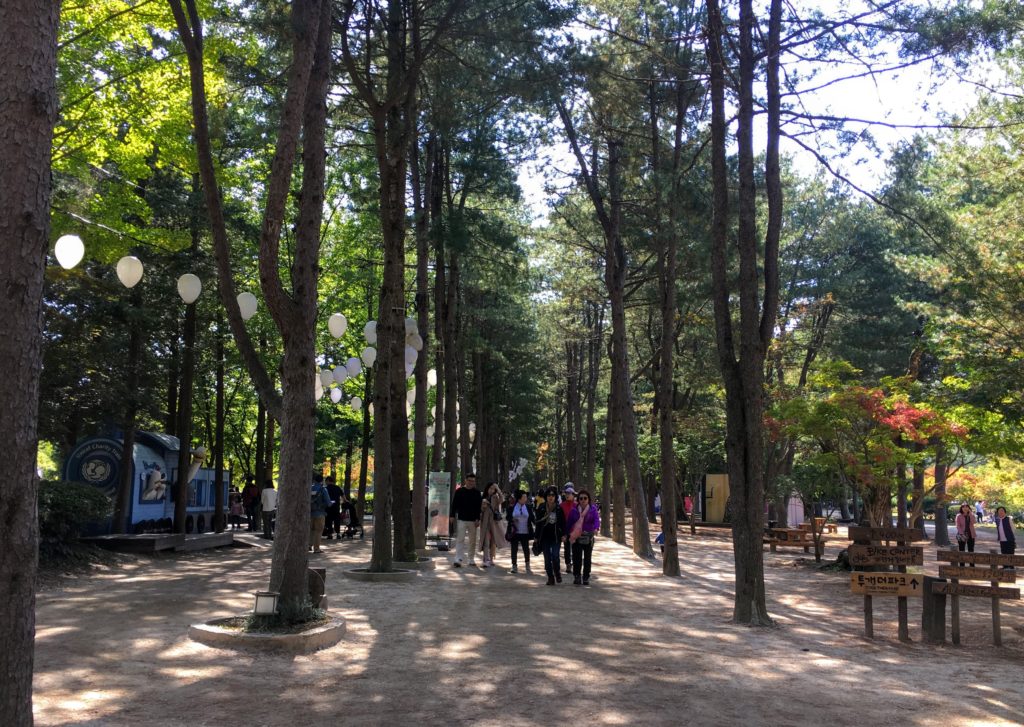 Visiting this unique temple near Insadong's shopping street is one of the top things to do in Seoul, especially if you love photography. Jogyesa Temple and its statues, trees, and gardens around it are covered in beautiful flowers! 
The main temple hall is used frequently by locals to come and pray, and many flower-ful events take place here. It's a colorful and relaxing place to explore, and is unlike any other temple I visited in South Korea.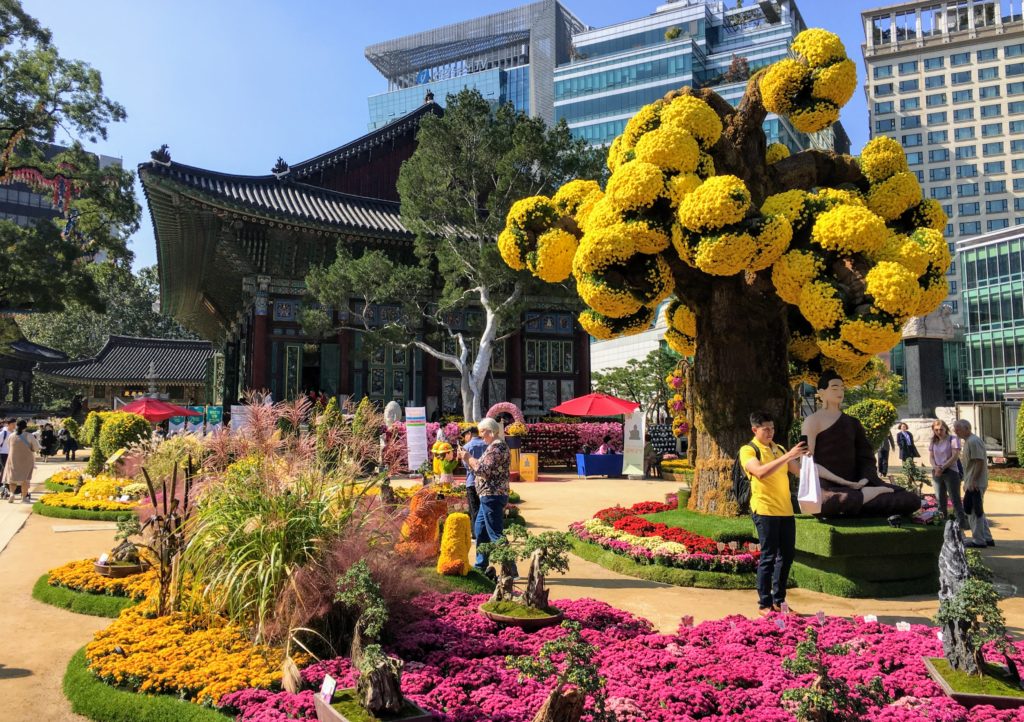 15. Wander the Cheonggye Stream
Cutting through the center of Seoul's CBD district between Insadong and Myeongdong this the beautiful Cheonggye Stream. It's a popular walkway for the working professionals to stroll during their lunch break, and a nice place for families to explore too. Although you can't escape the sounds of the city, it's easy to relax by the stream and enjoy this small snippet of nature in the heart of Seoul.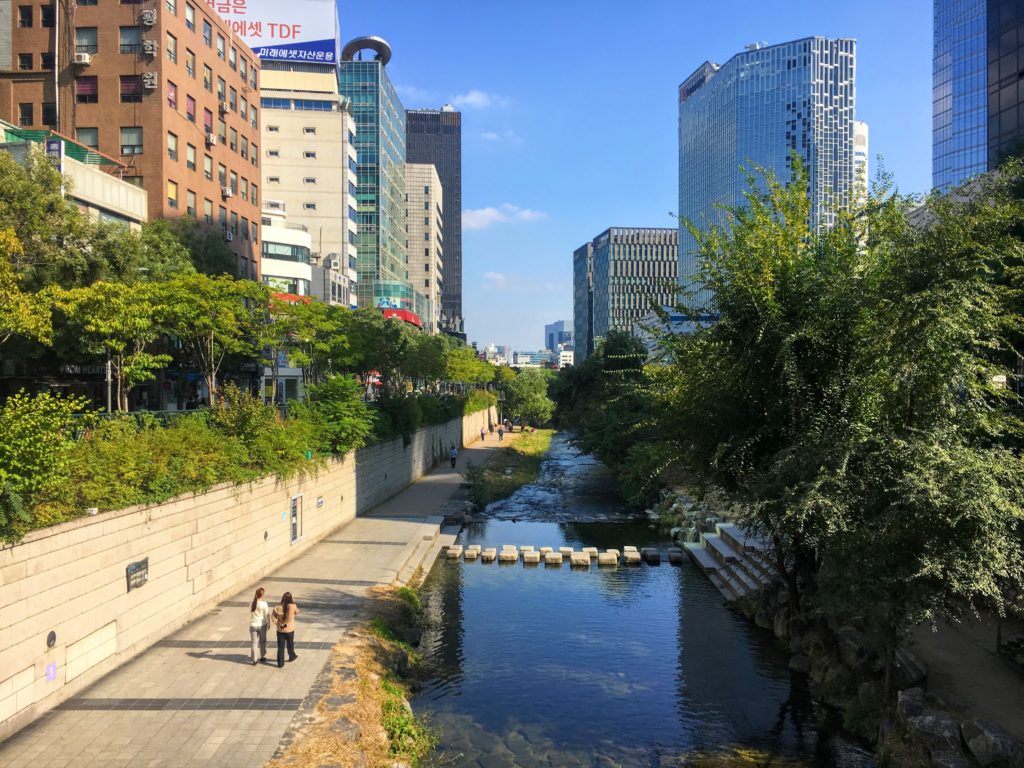 16. National Folk Museum of Korea
The National Folk Museum of Korea is located just next to Gyeongbokgung Palace. It's easy to miss while walking through the Palace – find it at the East-most entrance. 
This Museum is a great place to learn about the history of Korea and how Korean people lived for hundreds of years. There are life-size models frozen in time, acting out different ceremonies and other aspects of daily Korean life. 
Entrance is free!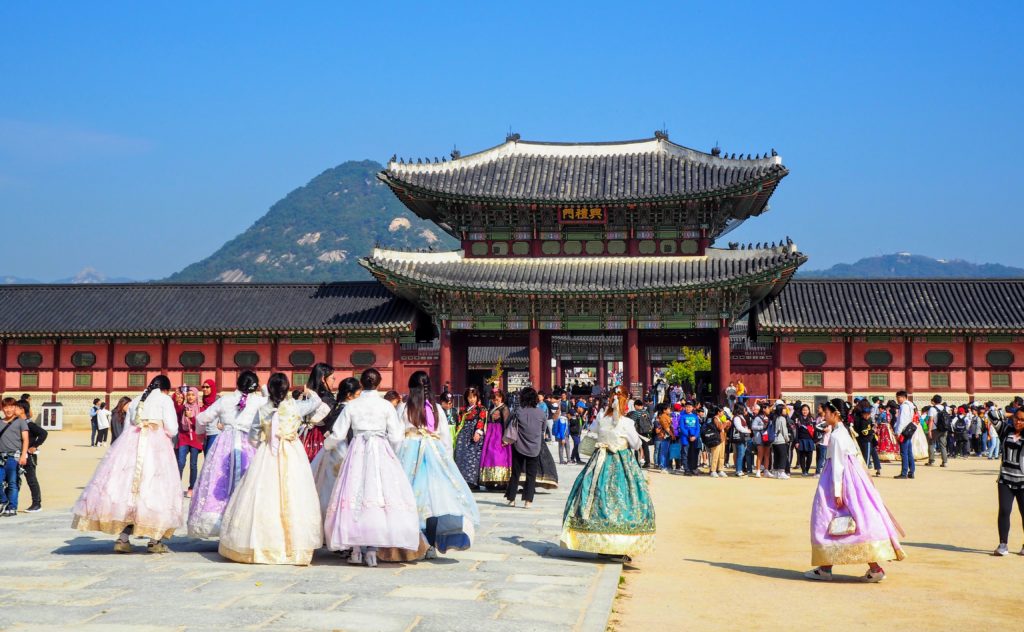 Between Insadong and Gwangjang Market is Jeongmyo Shrine. This is a royal shrine that is dedicated to the ancestral spirits of the deceased leaders of the Joseon dynasty. 
Admission is timed and you have to enter with a guided group. The exception is on Saturdays, when Jongmyo Shrine is open to wander freely. 
Admission is 1000 won per adult (<$1 USD)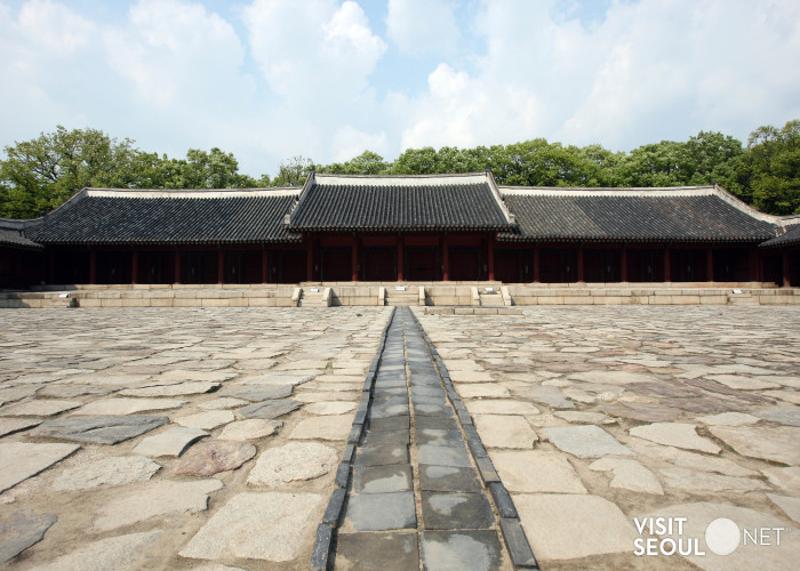 18. Changgyeonggung Palace
Changgyeonggung Palace is a large complex located just next to similar-sounding Changdeokgung Palace. This Palace was historically home to the queens and mistresses of the Joseon dynasty royalty. You can freely walk around the large grounds, which is home to a botanic garden and decorative gates. 
Admission fee: 1000 won per adult (<$1 USD)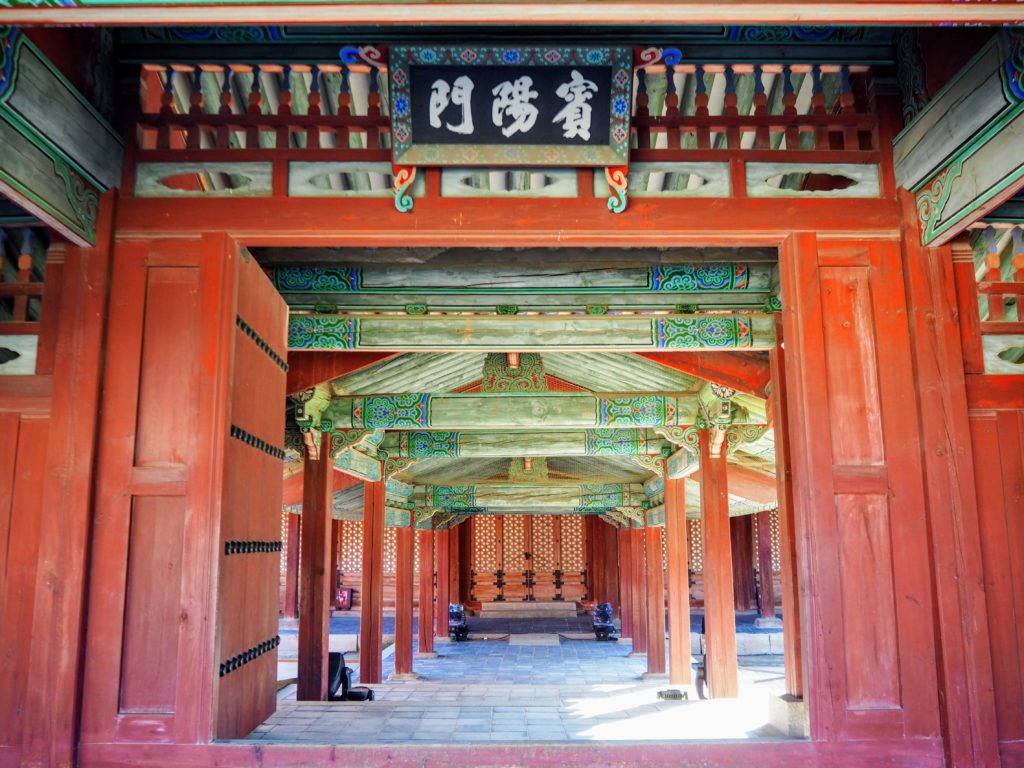 19. Namhansanseong Fortress Hike
If you want to cover more hiking during your time in Seoul, head to the southeast of the city. Namhansanseong is a UNESCO Heritage Site with a large fortress, historical city, and surrounding greenery that transports you back centuries. There are several incredible viewpoints around this hike because of its prime position at the top of the hill. It's especially popular during the fall foliage season in Seoul.
Read more about this UNESCO Heritage Site and the hike to the fortress in my Best Treks in Asia post!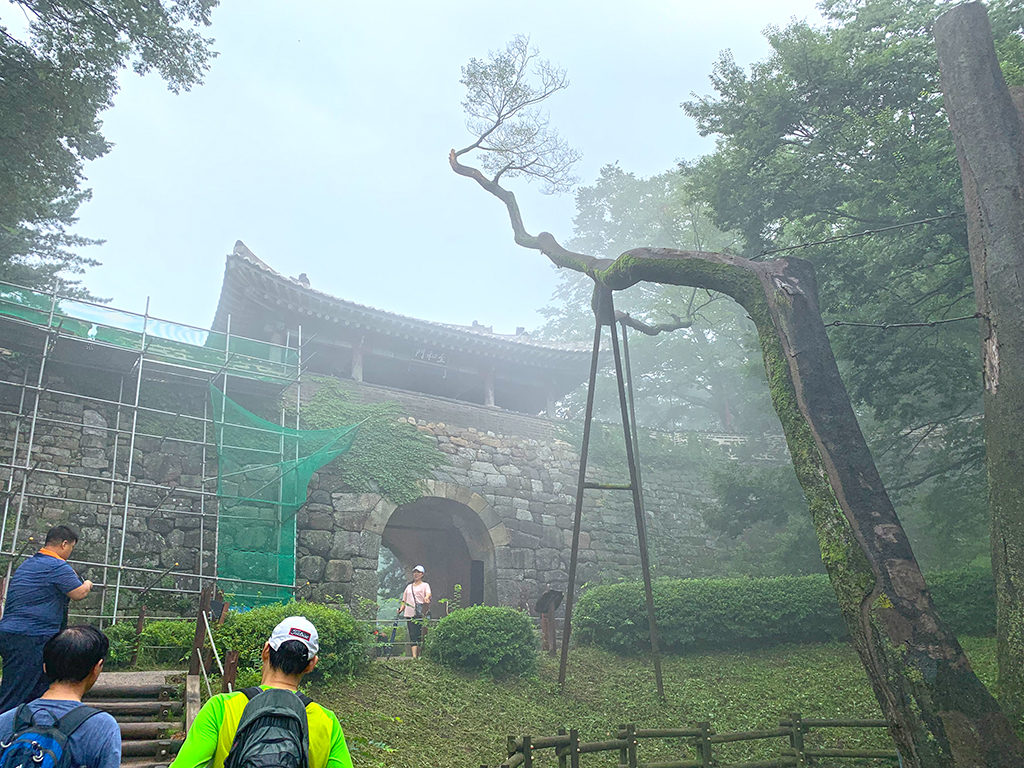 I saved this one for last because it's only a top thing to do in Seoul if you're super in to Instagram or adore libraries. The Starfield Library is a hot Instagram location in Seoul, located in the COEX Mall complex. There are massive, floor to ceiling bookcases here, displaying tens of thousands of books and magazine in this super-aesthetic way. 
I'm not sure how to reach the books at the top, but with the escalators you can easily get an Instagram-perfect shot here.
Heading to Seoul? Pin this post!