If your next trip is going to be a beachy one, check out these awesome island-hopping adventures from around the world. These countries are some of my favorites to recommend to new and seasoned travelers, because there's something for everyone to enjoy. 
Belize is a beautiful destination located just a quick flight away from much of the U.S. It's home to the second largest barrier reef in the world, and is a popular spot for snorkeling, diving, and of course, island hopping. 
Don't miss my favorite island, Caye Caulker, and if you have more time, experience Belize's inland adventures too, like tubing through dense jungles and exploring Mayan ruins.
Croatia used to be one of Europe's best-kept secrets. Now, with events like Croatia Yacht Week and movies like Mama Mia!, the beautiful islands of Croatia are becoming more and more popular for budget-friendly, beachy getaway. 
Although you won't find white-sand beaches here, the Croatian islands fully embody the slower pace of island-life, and are a great place to island-hop.  
The Philippines is an island country with countless incredible islands to explore. Places like El Nido, Palawan, Boracay, and Coron are famous for its crystal-clear waters, abundant sea life, and all-round good vibes.
Planning an island-hopping itinerary in the Philippines can be difficult however, because visitors have to fly to get between the main islands. My four-week Philippines island-hopping itinerary will lay out all the details for you, so you don't miss a thing! 
It's no secret that Thailand is one of my favorite countries in the world. Famous islands like Koh Samui, Koh Phangan, and the iconic Koh Phing Kan (James Bond Island) will come to many travelers' minds when thinking of island-hopping in Thailand.
Although my two-week Thailand island-hopping itinerary covers many of the gorgeous islands that Thailand is famous for, consider extending your stay to a full month based on my 30-day Southern Thailand itinerary. This will allow you to spend more time relaxing on the islands, as well as explore some inland gems like Khao Sok National Park too. 
My Island Hopping Must-Haves:
… and a cocktail in hand, of course!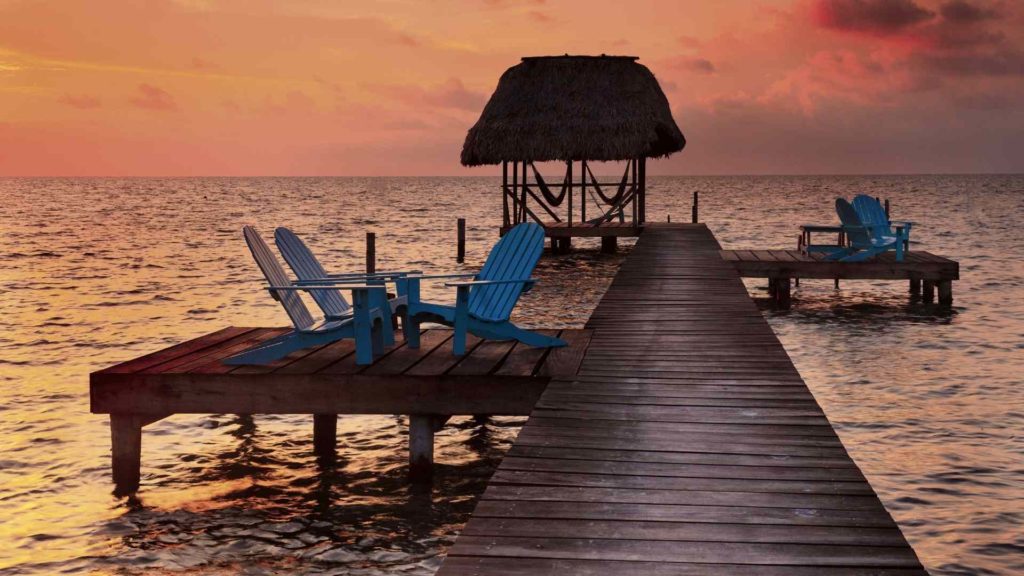 Other Island and Beachy Experiences
This post contains Amazon.com affiliate links. If you choose to purchase anything through these links, I may receive a tiny commission at no extra cost to you. Thanks for supporting my site!