Are you visiting Japan in August, December, or March? With the Seishun 18 Kippu, for 12,050 yen ($110 USD), you can take unlimited local or rapid JR trains on five different days. That means you can get almost anywhere in Japan for only 2,410 yen! 
The Seishun 18 Kippu (which translates to the Youth 18 Ticket) is the little-known budget alternative to the JR Pass. It's perfect for students or backpackers in Japan, who don't mind taking slow transportation to get around. 
With a little planning ahead and a lot of train transfers, the Seishun 18 Kippu will get you anywhere you want in Japan on a budget. 
The Seishun 18 Kippu is not only cheaper than the JR Pass, it can also be used on non-consecutive days within the validity period. 
That means you can use it one day for travel, stay in a city for a while, then use it again several days, or even weeks, later. Just keep travel within each season's validity period (about 1.5 months).   
When and Where To Buy The Seishun 18 Kippu
The sales and validity of the Seishun 18 Kippu are limited. See the table below from the JR website to make sure that you will be in Japan during the sales dates AND the validity period. If you are traveling to Japan in August, December, or March, the sales and validity period of the Seishun 18 Kippu overlap so you should be fine.
The Seishun 18 Kippu is designed for low-budget travelers around Japan, and is especially popular for this reason with Japanese youth. The validity periods of the Seishun 18 Kippu coincide with Japanese holidays for students: summer, winter, and spring break/Golden week. 
There are often alternative budget travel options around Japan, including overnight buses and cheap airlines. However, during the busy travel seasons like August, December, and March, bus and flight prices are high. That means the best way to travel Japan on a budget is the Seishun 18 Kippu! 
Any JR station ticket office sells the Seishun 18 Kippu at their ticket office. You can pay for the pass with cash or card, and you do not need ID to purchase it. 
The Seishun 18 Kippu cost 11,850 yen when I traveled in 2019, but now costs 12,050 yen in 2021.
Terms of Use for the Seishun 18 Kippu
Tourists, residents, and locals alike can purchase the Seishun 18 Kippu, and it is perfect for anyone traveling Japan on a budget. 
One ticket can be used five times, five people can use one ticket once, or any combination in between. The tickets are not purchased under anyone's name, so you can even give it to other people once you've finished your travels. 
The trains you ride have to be either JR local trains or JR rapid trains. JR limited express trains, express trains, shinkansen, etc are NOT covered under this pass. Use the Hyperdia website to filter for which trains you can take from point A to point B. 
To use the Seishun 18 Kippu, you have to show it to the ticket attendant. It is not accepted at the automated ticket gates. The attendant will stamp you for the day that you use it. 
One day of unlimited travel starts at 00:01 in the morning, and ends at 23:59 in the evening. The only exceptions are if  you're in Tokyo or Osaka, when the 'travel day' ends with the last train. So if you don't mind taking overnight trains, catch the first one that departs after 00:01am.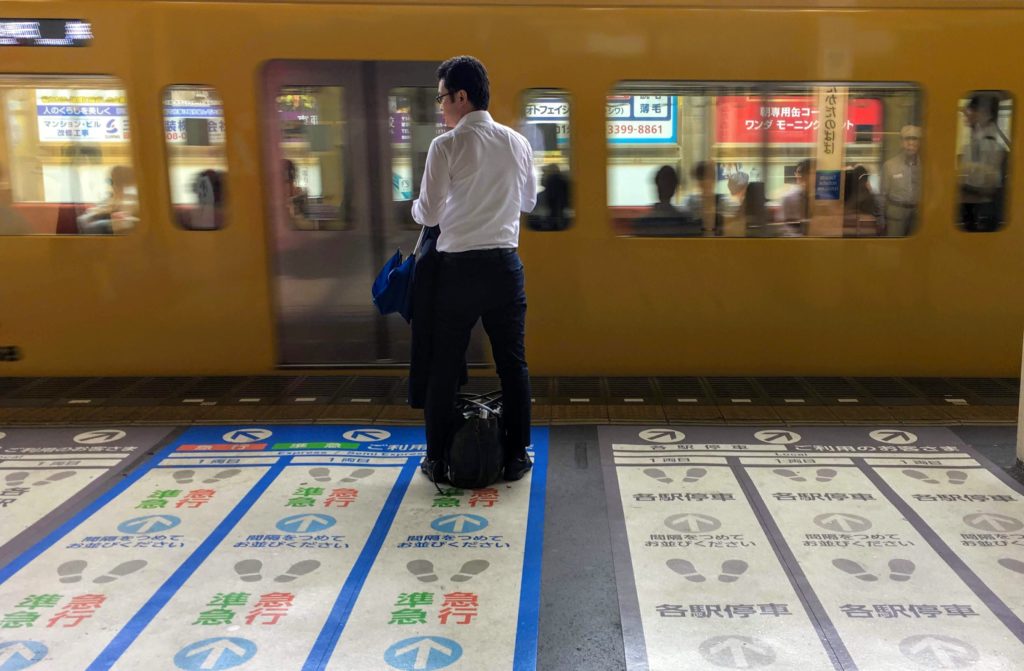 Two Overnight Trains on the Seishun 18 Kippu
There are two overnight trains from Tokyo that can be used with the Seishun 18 Kippu. To ride them, you just need to pay for a seat reservation fee. The Moonlight Nagara takes you as far as Ogaki Station outside of Nagoya. The Moonlight Shinshu goes to Hakuba Station, north of the Japan Alps. 
If you plan on going super long distances, you can board the Moonlight Nagara from Tokyo at Odawara, which departs at 00:05. You can get a full 24 hours in your Seishun 18 Kippu travel day.  
Beware these overnight train seats sell out very quickly, especially during the Seishun 18 Kippu season. Don't be surprised if you cannot book a seat on one of these overnight trains. Tickets go on sale on the first of the month.
Step By Step Guide to Using the Seishun 18 Kippu
So you've purchased a Seishun 18 Kippu – now what? Here's a breakdown on how to use the Seishun 18 Kippu to get where you need to go. 
1. Before you go: Do your research
Use
Hyperdia
to Filter for Seishun 18 Kippu trains. On the Hyperdia page, click the 'English' tab under the train search box. Under 'more options' deselect everything besides Local Trains and JR Trains… and Walk if you're keen on that.   
For tight connections, be sure to research what platform your connecting train is leaving from. This can be viewed for big cities and big stations on Google Maps. 
For JR local lines between larger stations, there are often many trains running per day. Even if you miss that 1-minute connection, you can still make the next train and get to your destination. Note that for some train stations in the countryside, this may not be the case. If you miss one train, you're stuck there for a while. 
When doing your research, be sure to look up alternative train routes, and what time they leave if you happen to miss a connection.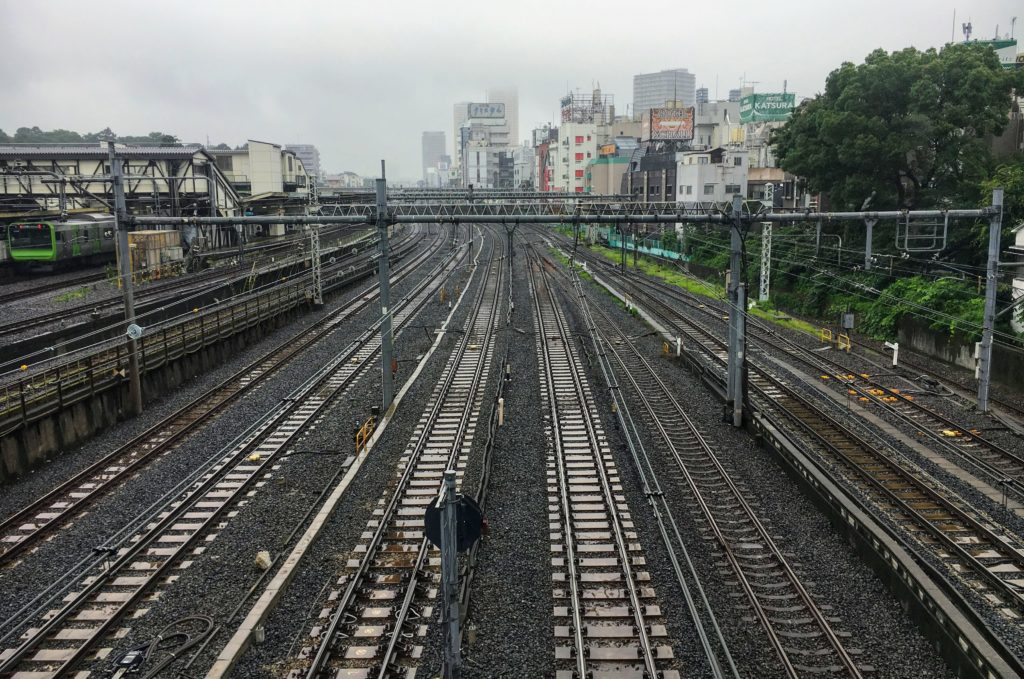 2. Pack Snacks, Lunch, Books, and a Watch with a (vibrate) Alarm
If you've done your research, you know that you will be making many train transfers. Some transfers may have as little as 2 minutes between the departing trains so you won't have time to buy food or even use the restroom. 
Keep a watch or phone handy where you can keep track of train arrival and departure timings. If you want to take a snooze on the train and you don't have a buddy with you, be sure to set an alarm so you don't miss your connection.
3. Arrive at the Station, Get on Your Train!
Remember that the Seishun 18 Kippu cannot be used in the automated gates. You need to go to the ticket agent when you start your travel day, so they can stamp your ticket. 
If you are transferring at the terminal station on a route, the conductor will announce (in Japanese) connecting train platform numbers. 
4. Transferring Trains & Leaving the Station
As seen in the sample Seishun 18 Kippu routes below, there are some tight connections you have to make between trains, even as little as 1 min! This is where the beauty of Japanese efficiency steps in. Many transfers take place between two terminus stations for the local route. When you transfer trains, the majority of the time you just have to walk across the platform to board your connecting train!! 
During Seishun 18 Kippu months, many people will be traveling the same long-distance route and making the same transfers. You will notice a stampede of Japanese people running from one train to another so they can get a seat – just follow the crowd! 
Finishing the Day 
If you are taking all JR trains, theoretically you don't need to pass through any more gates until you reach your final destination. There, you will hand your ticket to the agent again, to complete your travel day on the Seishun 18 Kippu. 


If you feel like taking a break and leaving any train station en route, just do the same and show your ticket on the way out and back in to the JR station.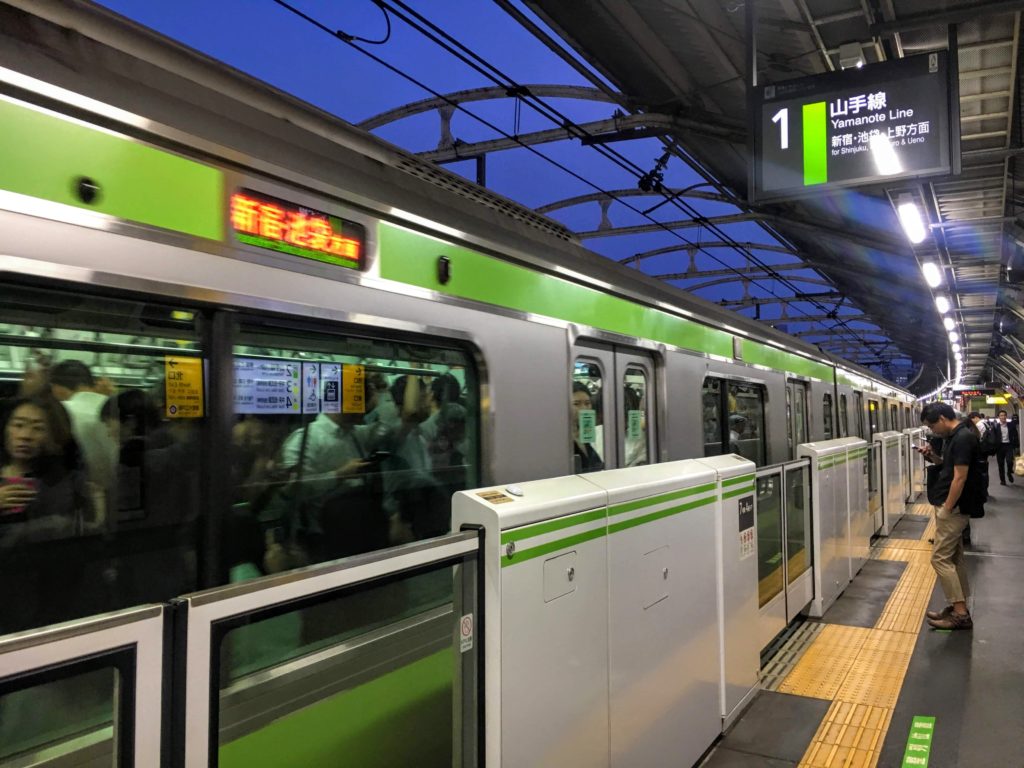 Sample Seishun 18 Kippu Routes
Fare with Seishun 18 Kippu: ¥2,410
Shinkansen: ¥13,080
Total Fare without Seishun 18 Kippu: ¥8,210
Route 2: Tokyo to Miyajima
The ferry between Miyajimaguchi (near Hiroshima) and Miyajima is operated by JR. With your Seishin 18 Kippu, you can take this ferry to Miyajima! 
Fare with Seishun 18 Kippu: ¥2,410
Shinkansen: ¥18,040 + ¥410 local line + ¥180 ferry = ¥18,630
Total Fare without Seishun 18 Kippu: ¥11,840