Sydney, Australia is a city that's got it all – pristine beaches, city life, beautiful vistas, a rich history, iconic attractions, and coastal hikes. I decided to put together my own Sydney bucket list after two uneventful trips there (one cut short due to COVID, the other due to illness). With countless things to do in Sydney, I can't wait to start ticking each of these off the bucket list. 
Divided into the categories adventure, sightseeing (free or low-cost), attractions (ticketed entry), and food & drink, these bucket list ideas for Sydney will hopefully make my, and your, next trip to Sydney the best one yet!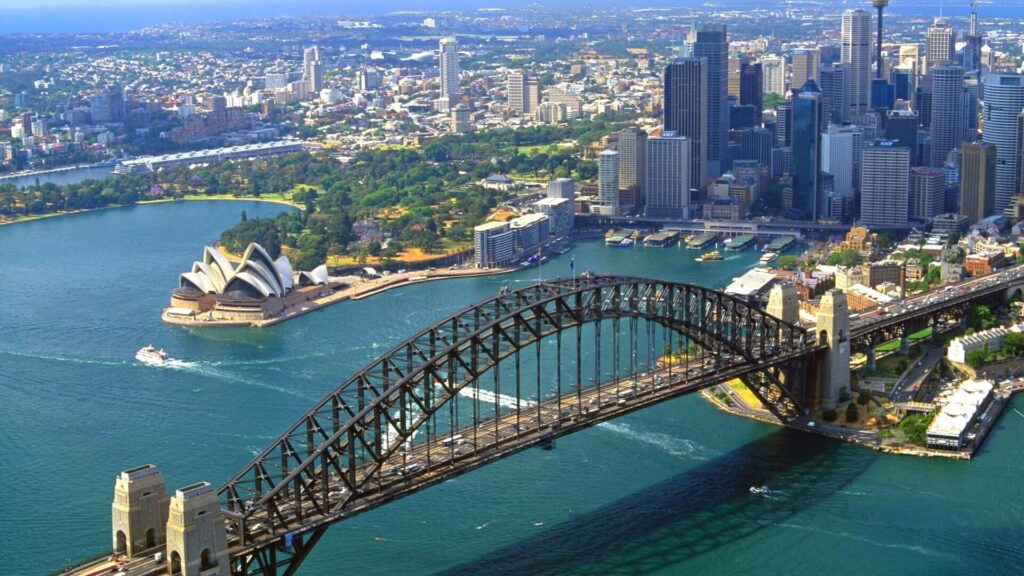 My Sydney Bucket List - Adventure
With the Blue Mountains to the west and picture-perfect jagged coasts and beaches to the east, in Sydney you're never far from an outdoor adventure. 
All Sydney bucket lists should include at least one of these scenic walks, treks, and outdoor adventures!
1. Bondi Beach to Coogee Beach hike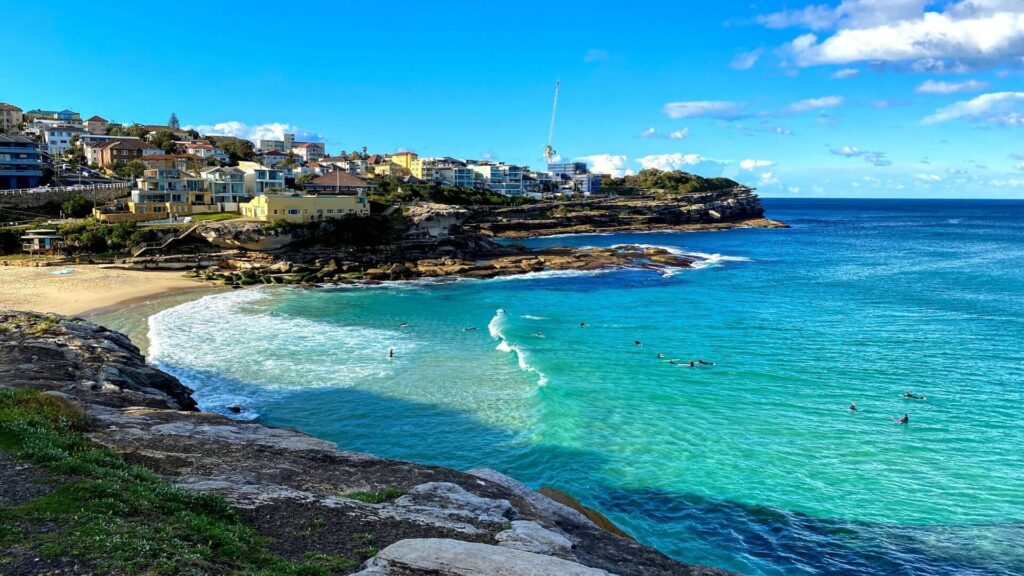 Brisbanites are all jealous of Sydney's proximity to beaches, and this walk in the Eastern suburbs showcases several of the city's most beautiful beaches. Put on your track shoes for this iconic Sydney bucketlist hike that will take you over scenic sandy coves and up over jagged cliff tops. 
The hike from Bondi Beach to Coogee Beach is around 6 km, but it's possible to cut it shorter by dropping off at Bronte Beach or Clovely Beach. Local cafes and grassy parks are never far away on this popular walk, making it family-friendly and easy to complete. Just bring hats and lots of water in the summer! 
2. Sydney Harbour Bridge Climb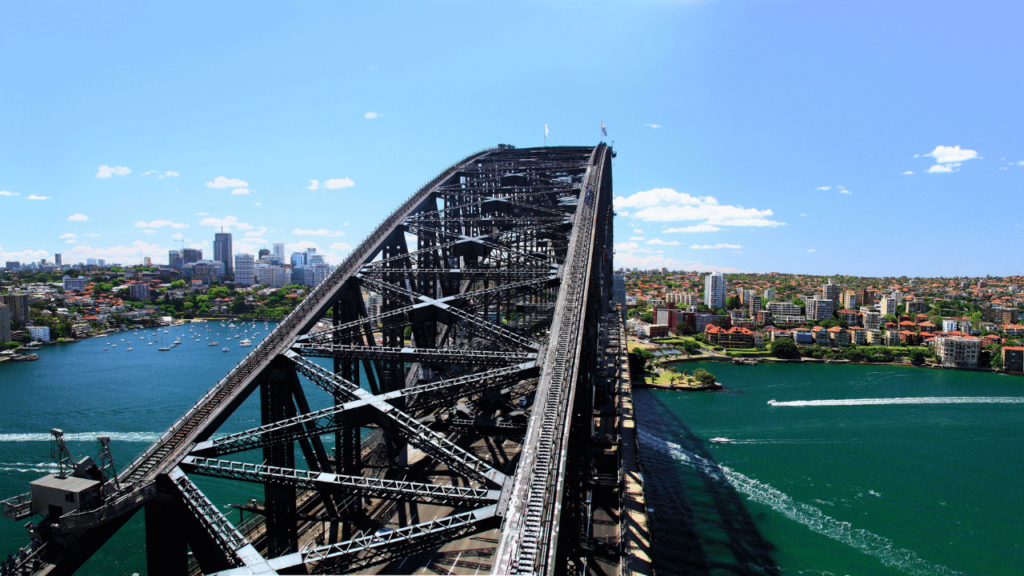 The Sydney Harbour Bridge is an impressive piece of architecture that provides a magnificent backdrop to the famous Sydney Opera House. Did you know it's one of the only bridges in the world where you can climb to the top? From the summit, climbers can enjoy unimpeded views of the opera house, Sydney city center, and Darling harbour below.
The price to climb is a bit steep at $198 AUD ($148 USD) for adults, but this adventurous activity is still worth a spot on your Sydney bucket list. The tour is 3.5 hours long, gives you incredible vantage points, you'll burn some calories, and learn about Sydney history from the tour guide as well. 
It's worth noting that no loose objects are allowed on the bridge climb (which means phones and cameras). So you'll have to rely on your tour guide's photos to commemorate your summit. 
Book your summit through Klook or check out the official website for more information. 
3. Explore the Blue Mountains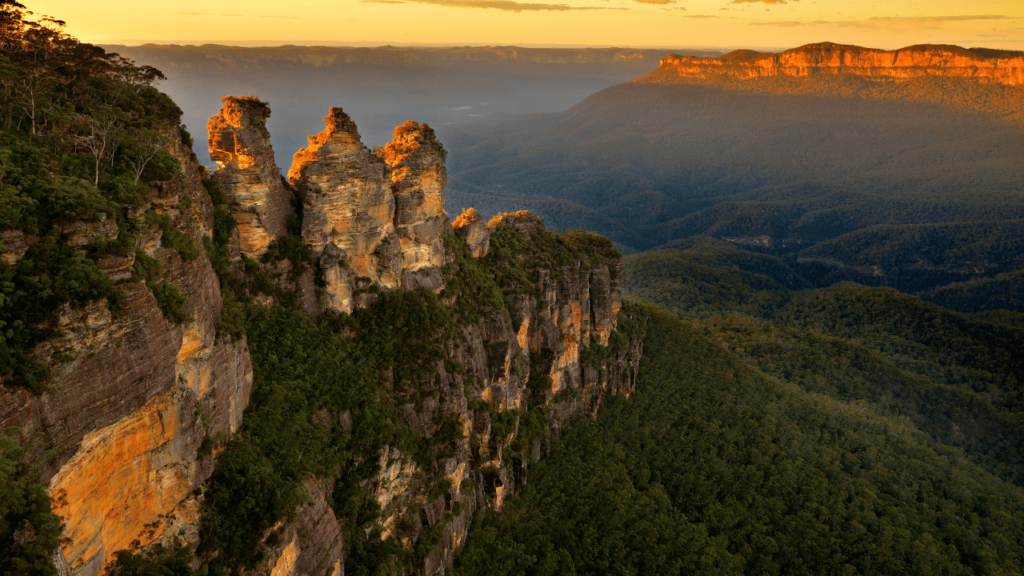 The Blue Mountains National Park is one of the most famous parks in all of Australia – and is located just west of Sydney. The massive park is filled with over 100 hiking trails and dozens of camping grounds. While easiest to explore with your own car, a Blue Mountains Hop On Hop Off bus also circles the national park.
The Three Sisters rock formation, pictured above, is one of the more famous landscapes that visitors can enjoy. Other highlights include the epic Wentworth Falls waterfall, the Grand Canyon trail, and Red Hands Cave where you can see Aboriginal red hand stencils. You're also guaranteed to meet some of Australia's favorite locals: kangaroos and wallabys!
A number of day-tours to the Blue Mountains depart from Sydney, making this easy to tick off your Sydney bucket list.
4. Go Whale Watching (May through November only)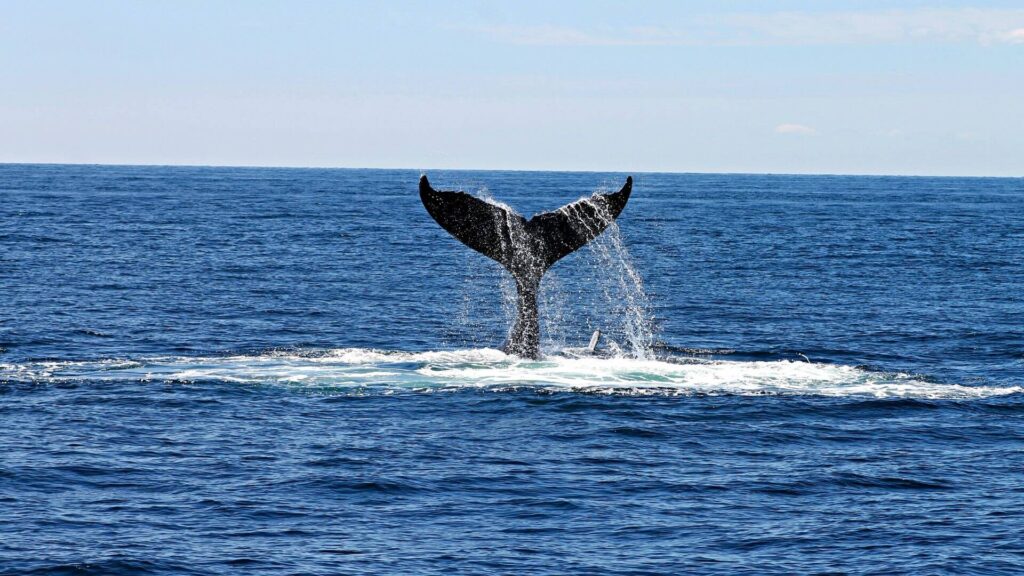 Every year between May and November, one of the longest animal migrations takes place just off the coast of eastern Australia – by humpback whales. Nearly every coastal city, including Sydney, has whale watching tours this time of year for a reasonable price. If you aren't spending time in any other east-coast cities during your time in Australia, I highly recommend adding whale watching to your Sydney bucket list.
I went on a whale watching tour in Noosa and it was an amazing experience to see such majestic creatures breaching out of the water. We even saw some playful dolphins!
5. Visit Ku-Ring-Gai Chase National Park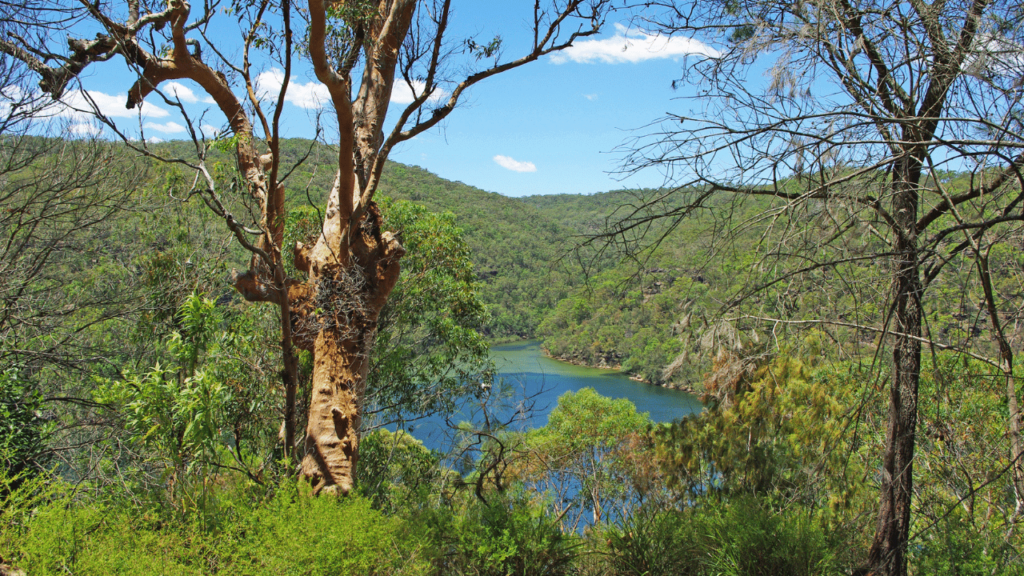 Ku-Ring-Gai Chase National Park is one of the closest parks to Sydney city center where you can escape into the bush while enjoying beautiful ocean views. It's also a cultural heritage site, home to Aboriginal ochre rock paintings (check out the Mackerel Trail for those). 
For popular loop trails that run 9-12 km long, head to the Warrimoo trails on the southern side of the national park. Many other tracks are not a circuit so you'll need to take the same path in and out. If that's not your type of hike, best do some research ahead of your visit. 
Prefer a shorter hike? W Head Rd runs across the entire national park, and ends where some of the best scenery can be enjoyed. Check out the Beach Loop trail or the West Head Lookout trail. Alternatively, enjoy the West Head Lookout just 200 meters from the parking lot! 
6. Watsons Bay and Hornby Lighthouse Walk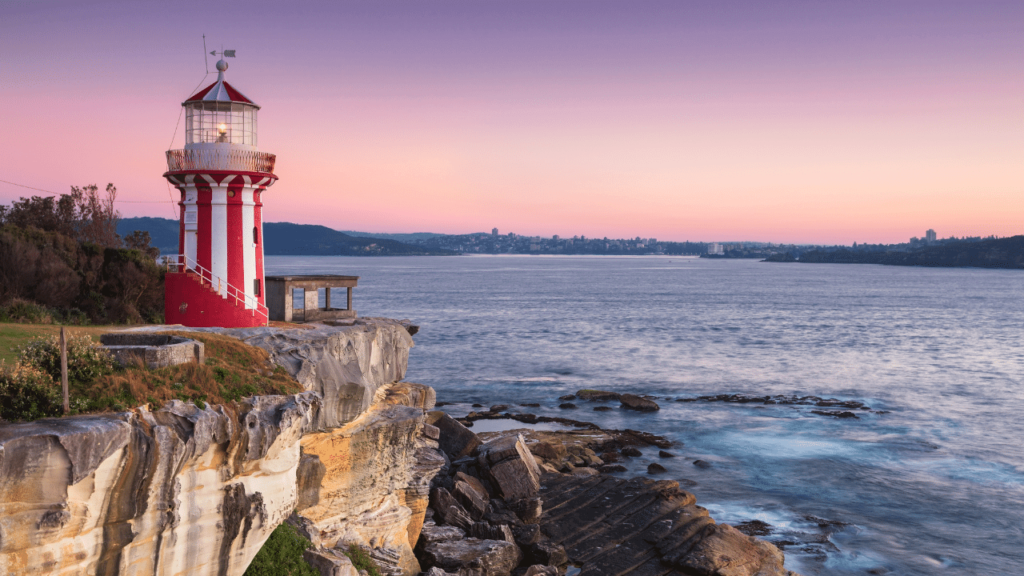 This walk is the tamest of all the Sydney adventure bucket list items listed, located on the Watsons Bay peninsula in eastern Sydney. Most of the peninsula is dedicated to be a recreational area, with beaches, parks, a handful of restaurants and cafes, and walking trails. At the end of Watsons Bay is the red and white-striped Hornby Lighthouse, built in the 1800's. 
Expect great natural views from the walking trails on the peninsula. To the west of Watsons Bay are steep cliffs that drop straight to the ocean, and to the east you'll be able to see the Sydney Harbour Bridge. 
My Sydney Bucket List - Sightseeing
Sydney has many amazing sightseeing opportunities, which can be experienced for low or no cost. If you're traveling on a shoestring, be sure to add these budget Sydney bucket list destinations to your list! 
7. Take the Local Ferry from Circular Quay to Manly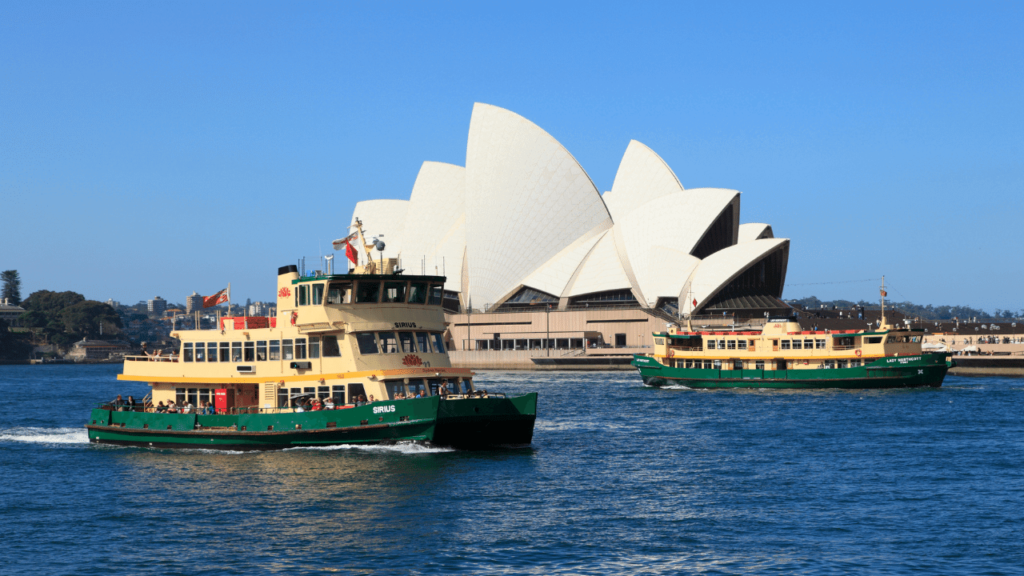 Before my first trip to Sydney I asked many other Brisbanites for recommendations on things to do in Sydney, touristy or not. Almost all of them mentioned taking the local ferry to Manly as a top Sydney bucketlist item.
The Circular Quay (pronounced key, not qway) Wharf just next to the Sydney Opera House is where half a dozen different ferries depart for various Sydney harbor destinations. The MFF ferry to Manly takes you to 40 minutes north to a beachy northern-Sydney peninsula. Views along the way include the Opera House and Harbour Bridge, Luna Park, tiny islands, lighthouses, coastal parks, and multi-million-dollar waterfront homes. 
If you're short on time, pop on the ferry to Double Bay Wharf. I've you're loving the ferry rides, the longest one you can take is from Circular Quay to Parramatta Wharf for 1 hour and 20 minutes! 
8. Photograph the Sydney Opera House from Mrs. Macquarie's Point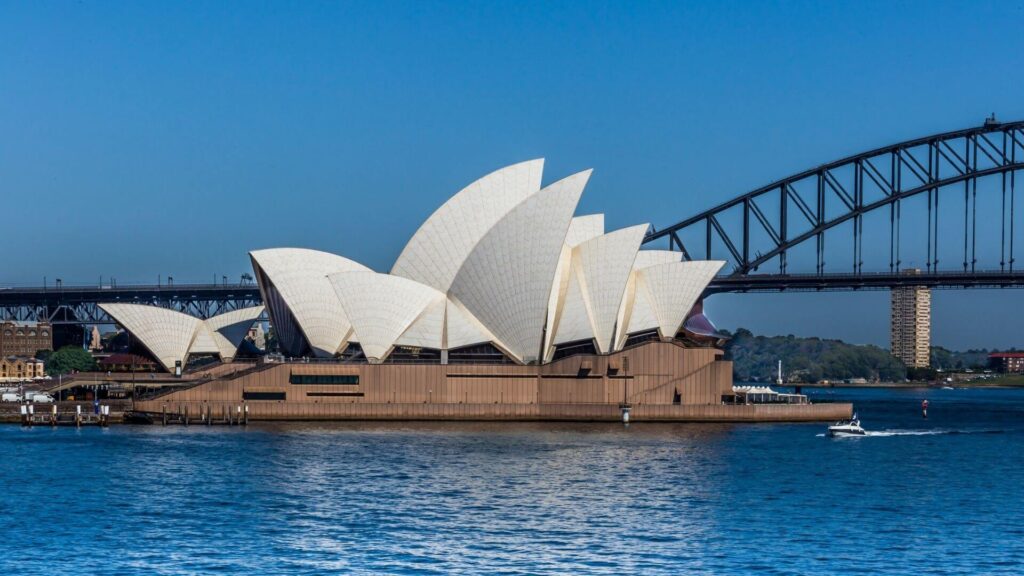 Mrs. Macquarie's Point is a peninsula directly opposite the Sydney Opera house, and is known to have some of the best views of the city. It's part of the Royal Botanic Gardens so the whole area is a grassy park, and the perfect place to spend time outdoors.
At the end of the peninsula is Mrs. Macquarie's chair, a large sandstone bench that was carved by convicts for Governor Macquarie in 1810. It's a perfect place to enjoy a sunset! 
9. Visit St. Mary's Cathedral and Sydney's Hyde Park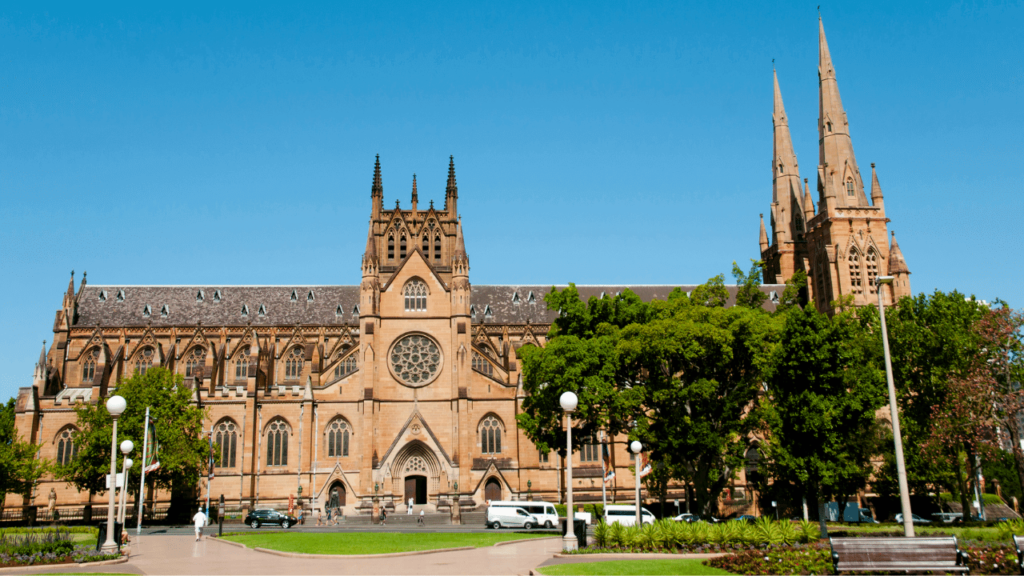 These are two Sydney bucket list items I've already ticked off the list! I recommend anyone spending time in Sydney city center to visit Hyde Park and the neighboring St. Mary's Cathedral. 
Hyde Park is like the Central Park of Sydney, and is also known as the oldest park is Australia. The park has many benches and shaded pathways, fountains and statues, and is home to the towering Anzac Memorial, a war memorial with a small museum inside of it.
Next to Hyde Park is the beautiful St. Mary's Cathedral, which can be visited for free every day of the week. This massive Gothic-style cathedral with its impressive architecture was built in 1868. The cathedral is famous for its stunning stained-glass windows, massive organ pipes, and several interior altars and chapels. Read more about the features of the cathedral here.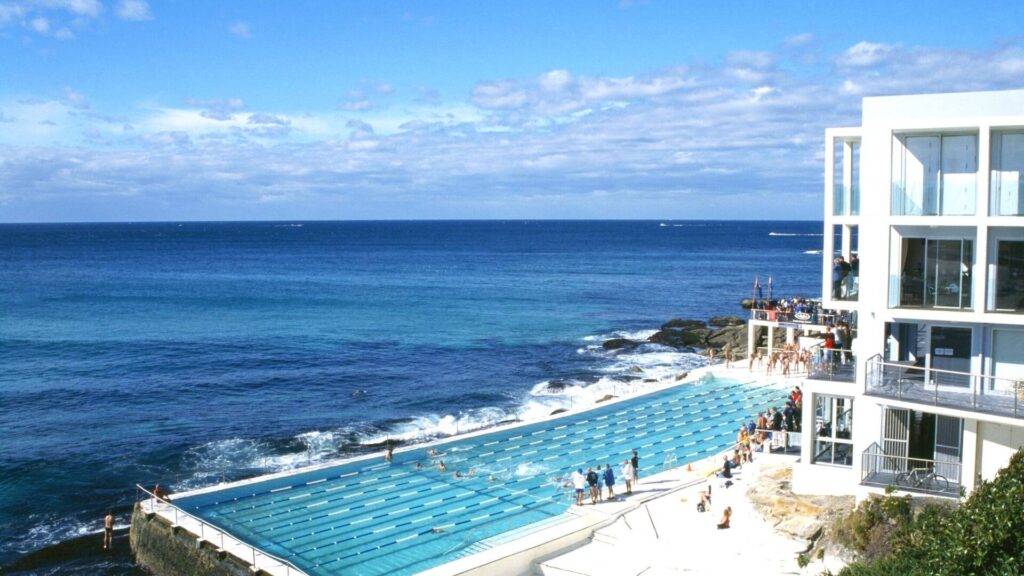 Bondi Beach is one of Sydney's most popular areas for locals and tourists to spend a day enjoying the Australian sunshine. Bondi (pronounced bon-dai, not bon-dee) is famous for its wide sandy beach where you're bound to see dozens of surfers in the water any time of day. The Icebergs Club pool shown above is a picture-perfect ocean-fed pool located on the southern side of the beach, which offers day-passes for only $9.
Bondi is reportedly home to A-listers like Zac Efron and Hugh Jackman too, so keep your eyes peeled for celebrity sightings!
11. Visit the Glebe or Marrickville Markets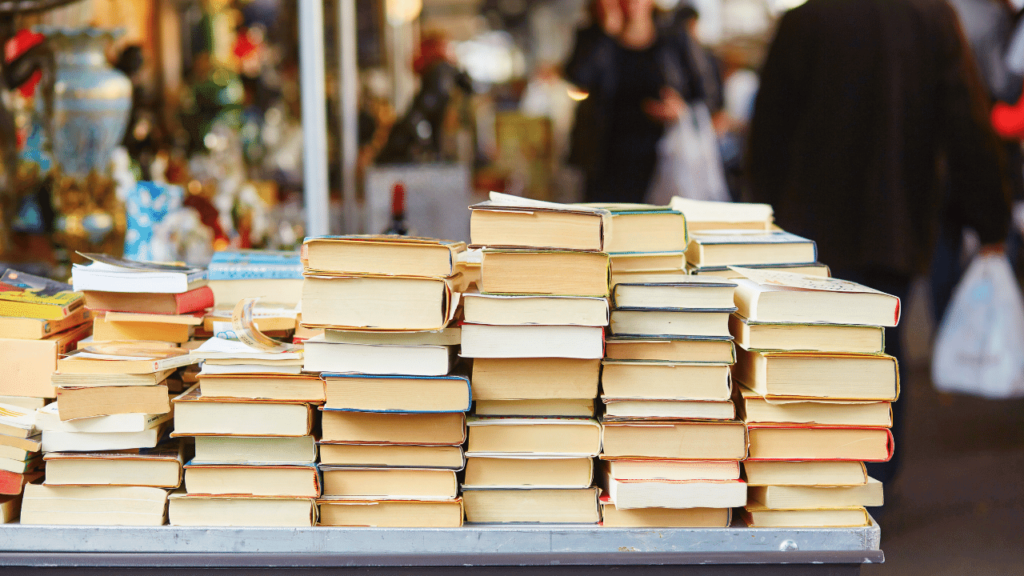 Who doesn't love a good weekend market to support small local businesses? Buy everything from books to street food to ceramics to clothing at Sydney's best markets.
Glebe Market in the neighborhood of Glebe is a staple Sydney bucket list spot to mingle with the locals, listen to live music, and pick up some cool knick knacks. If you want to stock up on organic produce grown right in New South Wales or try some fresh smoothies and pastries, check out the Marrickville Farmers Markets.
Other interesting Sydney markets include the Bondi weekend market, and the Carriageworks warehouse market.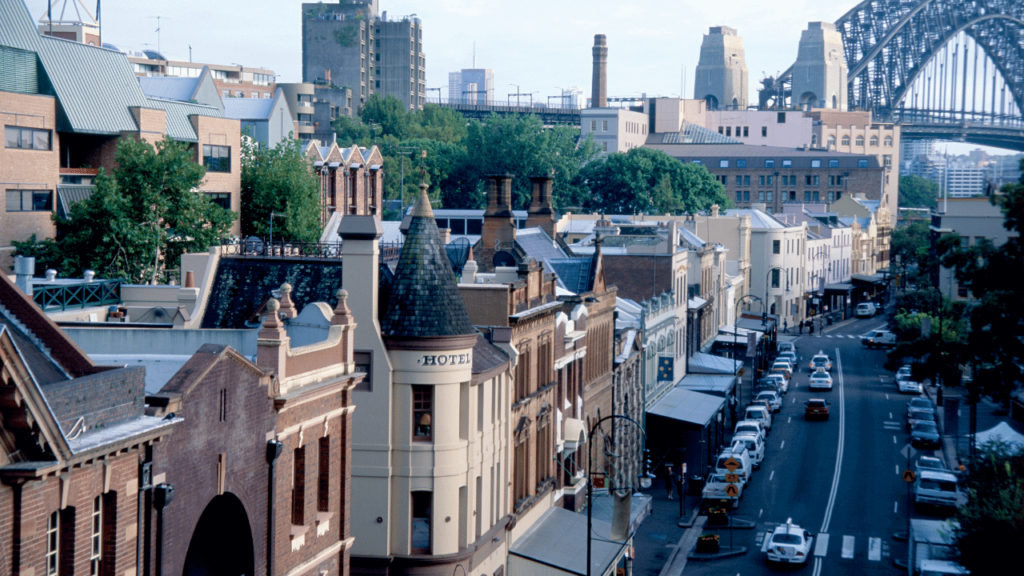 The Rocks is a perfect Sydney bucketlist destination for history buffs, foodies, shoppers, and museum-goers. It's also the site of the first European settlement in Sydney, when it used to be just a rocky shoreline! The Rocks is now known as Sydney's historic neighborhood, located near the base of the Harbour Bridge. 
Not-to-miss locations in The Rocks include George Street, which is filled with quaint cafes and boutique shops, and Campbell's Stores, an old warehouse district now filled with upscale restaurants. To learn more about the region and its history from pre-colonization to the present, head to The Rocks Discovery Museum. Pop into the Glenmore Hotel for some classic Aussie fare or the Australian Heritage Hotel for a pint or a paddle of beer! 
13. Picnic at the Botanic Gardens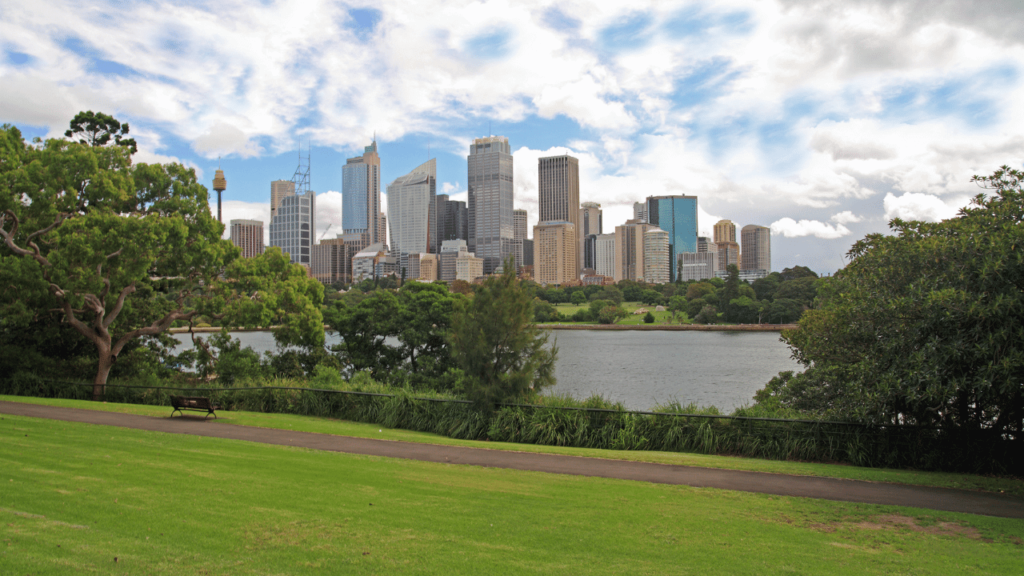 Just to the south of the Sydney Opera house lies the Royal Botanical Gardens, a heritage-listed Sydney bucket list destination. The botanic gardens were established in 1818, and have been used as a public recreational site since 1831. As a result, much of the garden design styles and features look straight from the 19th century Victorian era. It's a perfect backdrop for an outdoor stroll, or to have a picnic with a view of the water and Opera House. 
The Royal Botanic Gardens has plenty of lawns perfect for picnicking. See the full list on their website. Some of them can be booked in advance for larger parties too! 
If you're prefer to outsource the work of putting together a perfect picnic hamper, you can order a pre-made one for only 80 AUD (60 USD). Check out this rustic Italian picnic hamper, or a Southeast-Asian inspired one by chef Luke Nguyen. The cherry on top is that alcohol can be consumed, if enjoyed responsibly. 
My Sydney Bucket List - Attractions
In this ultimate Sydney bucket list, I've divided "sightseeing" from "attractions" based on whether the entry is ticketed or not. Sightseeing to me is what I can do in Sydney on a backpacker's budget, or for no money at all. Visiting many attractions  means that you'll likely be spending more money in the "attractions" section. 
14. Visit Taronga Zoo Sydney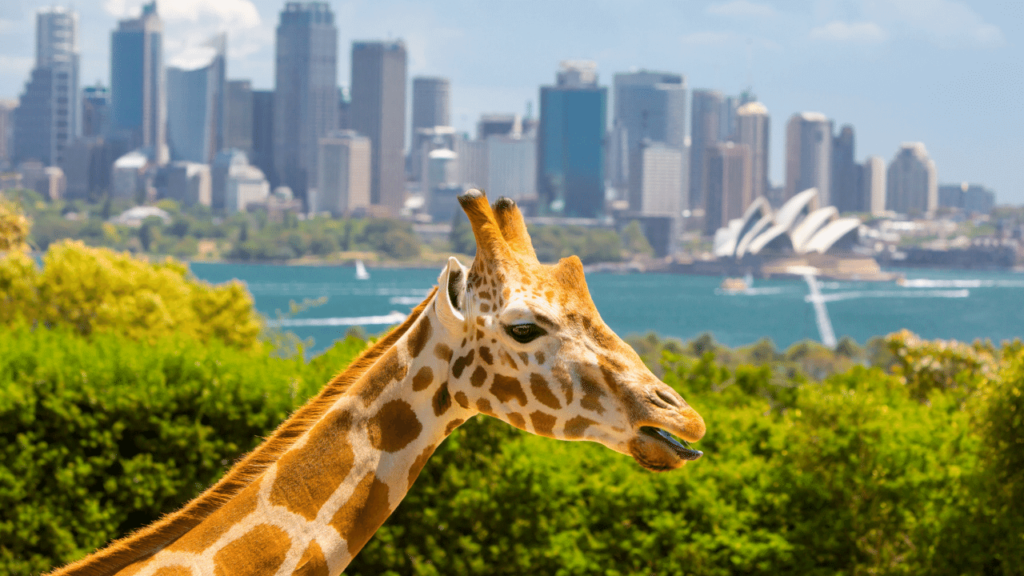 Located conveniently close to Sydney city center, the Taronga Zoo is built into a small peninsula opposite the Sydney opera house. Enjoy seeing thousands of resident animals, keeper shows, and interactive exhibits, all with a Sydney harbor backdrop! The zoo even has a cable car to get a different vantage point of both the Sydney and the animals. 
If you have the budget for it, you can book accommodation in the zoo itself at the Taronga Wildlife Retreat. Here, you can wake up to koalas right outside your window, and take a walk in the garden with friendly quokkas! Learn more about the zoo on their home page, or book tickets here!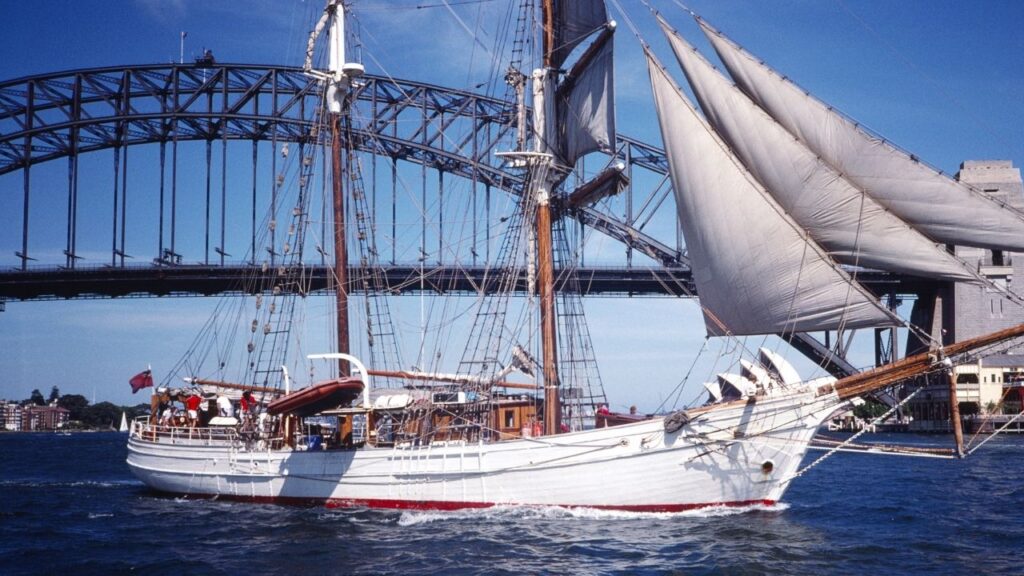 Get even closer to the Sydney Opera house and beautiful views of the harbor by booking some time on a cruise ship or catamaran! This Sydney bucket list experience puts you on the water for unimpeded views of Sydney's iconic landmarks. 
Cruising around Sydney harbor doesn't need to break your budget either. Check out this $29 AUD ($21 USD) per person offer for a 90-minute ride. Cost of drinks and snacks excluded.
If you're visiting during the Vivid Sydney Festival (another Sydney bucket list idea) usually held sometime in the winter months, you're in for a treat! All round the harbor, including the wharf and the opera house, are part of an immersive light show that showcases art and music. It's the perfect time to treat yourself to a catamaran cruise or something similar to give you front-row seats! This one is only $43 AUD per person, and BYO 🙂
Vivid Sydney was postponed in 2021, and will take place between September 17th and October 9th, 2021.
16. Visit a Sydney Museum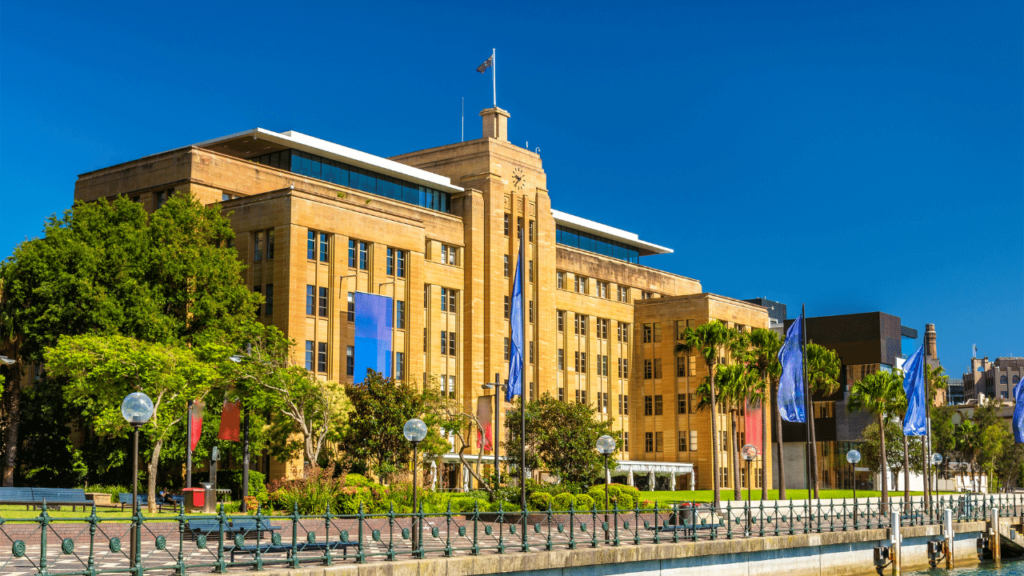 Sydney is home to an array of impressive museums, which are perfect Sydney bucket list ideas to save for a rainy day. Here are my choices for top museums I'd like to visit, including their location by Sydney neighborhood and their entry fee.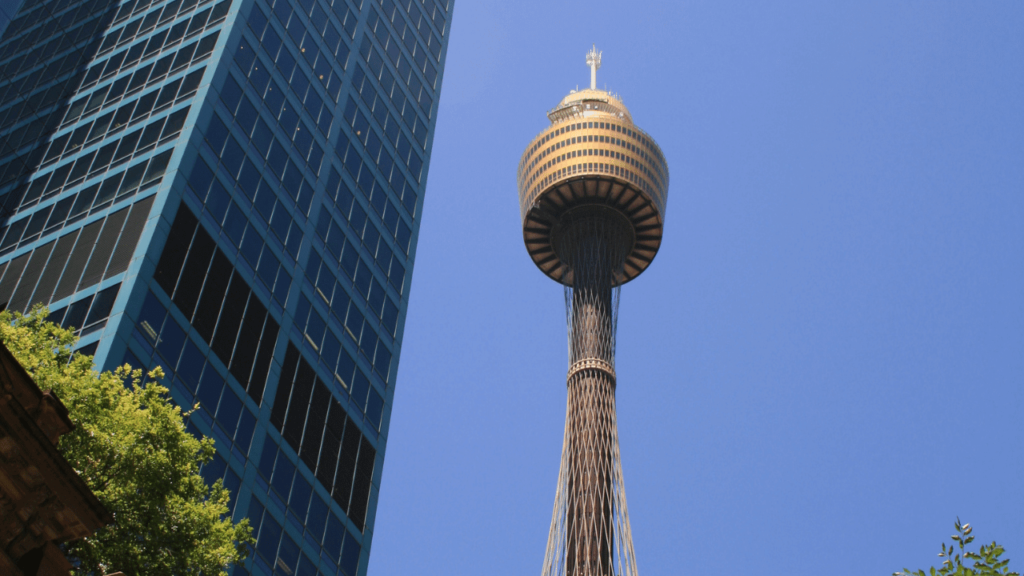 The Sydney Tower Eye is the tallest building in Sydney, and a Sydney skyline icon. For anyone trying to get the best views over the city, add this observation deck to your Sydney bucket list! 
The Sydney Tower sits high above the Westfield Shopping Centre in the heart of Sydney. The 309-meter tall building is used as a telecommunications tower, but is also home to two floors of restaurants, and of course the highest viewpoint point in Sydney. 
To experience the Sydney Tower, all you need is a $24.80 AUD ($18 USD) general admission ticket. For visitors looking for a bit of a thrill, for $35 AUD extra you can take part in a Skywalk, which will take you outdoors on the very top observation level. 
18. Sydney Opera House Performance (or tour the Opera House)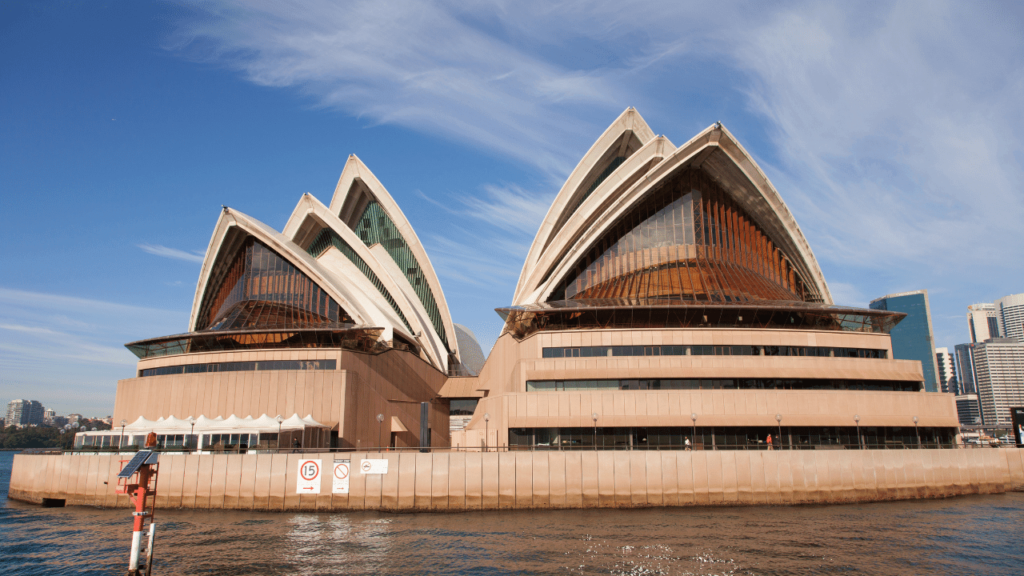 So much of Sydney sightseeing revolves around attaining amazing views of the Opera House. So why not add attending a performance inside of it to your Sydney bucket list? The Sydney Opera House website lists upcoming performances, most of which center around classical music, musical theatre and you guessed it… opera. 
If you want to check out the interior while learning about the history and architecture, consider joining a guided tour. Depending on your preference, you could join an architecture-focused tour, or a general all-rounder tour. Sign up for an evening tour timeslot if you can, to potentially catch a glimpse of performance practices or backstage set-ups.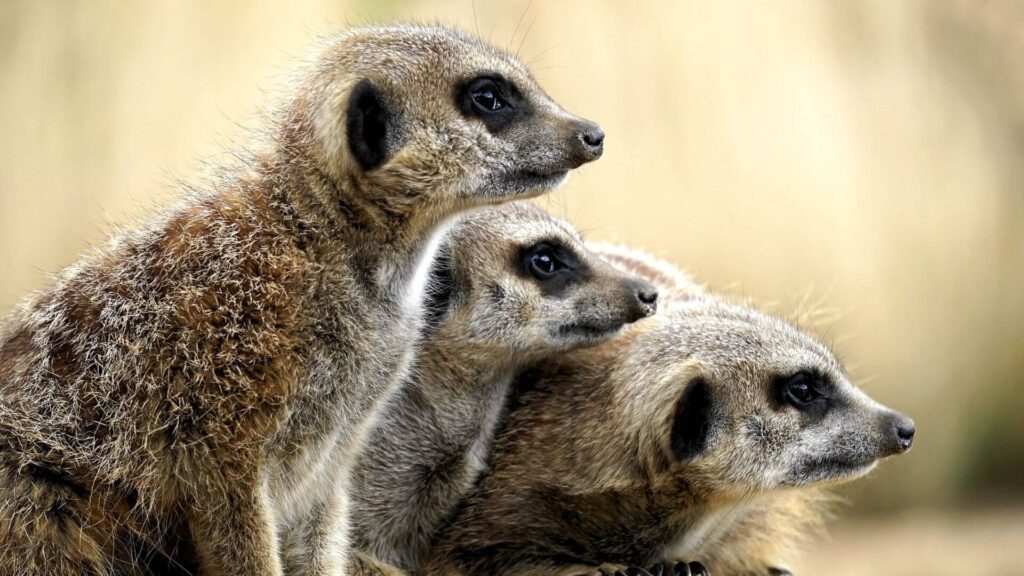 If you're like me and can't get enough of Australian critters, don't miss the epic Sydney Zoo. Sydney Zoo is a more spacious, newer zoo compared to Taronga Zoo. It's located in Western Sydney, easily accessible from the Great Western Highway. You'll meet animals from nearly every continent including Asia, Africa, and of course, Australia. There's even an aquarium on site. 
Tickets are only $40 AUD for adults, $20 AUD for kids, and are cheapest to purchase online. The Zoo offers animal experiences for an additional fee, including interacting with giraffes, camels, lions, and meerkats. 
20. Luna Park Sydney Amusement Park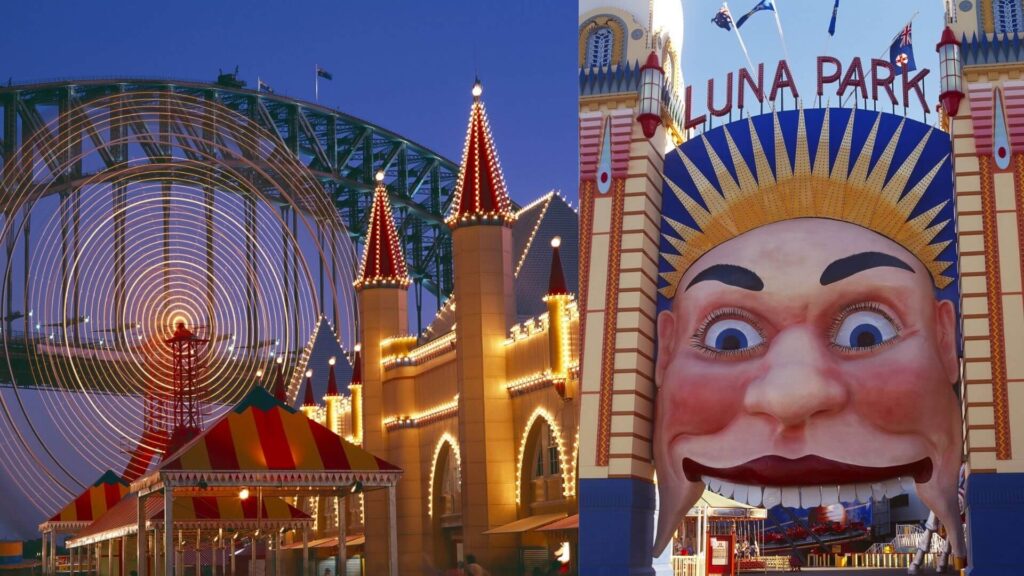 Luna Park is a well-loved Sydney icon that will take a spot on the Sydney bucket list of families, thrill-seekers and amusement park fans. This theme park is perfectly situated on the other side of the Harbour Bridge from the Sydney Opera house. 
Once you get past the nightmarish grinning entrance, you'll experience roller coasters and other big thrill rides, family-friendly rides, and carnival games. If you plan to spend a whole day there, you can fuel up for more at the park's many food outlets and snack shops. 
Day-passes are only $44 AUD for adults and $34 AUD for kids – Get your tickets online here. 
My Sydney Bucket List - Food & Drink
The Sydney food and drink scene will give all visitors something to look forward to, and add to their Sydney bucket list. Whether you prefer fine dining with incredible views, hole-in-the-wall cafes, Instagramable gems, or international street food favorites, you'll find delicious options for every meal and every budget in Sydney. 
21. Head to a Rooftop Bar with incredible views
Drawing inspiration from the UrbanList, I would add one (or all) of the rooftop bars on their list to enjoy drinks and the outdoors while savoring the city views.
The most eye-catching rooftop bar for me has to be the Panorama Lounge Bar, located 31 levels high on top of the Intercontinental Hotel in Circular Quay. Reservations are required, there is dress code, and a minimum $50 spend per person, but overlooking the Opera House and the Harbour bridge makes this Sydney bucket list worthy. Maybe for a special date night?
Another popular option that's a bit friendlier on the wallet is neighboring Bar Ombre, where you can splurge on some pizzas while enjoying views of the Harbour bridge. With live music and event nights, I'll undoubtedly find myself here one day soon. 
22. Eat at The Lillipad Cafe Sydney
Watching MasterChef Australia while in lockdown was my first introduction to native Australian ingredients. I had never before heard of saltbush, lemon myrtle, pepperleaf, bush tomatoes, or wattleseed. 
The Lillipad Cafe in Glebe, Sydney, stars these ingredients by working with local Aboriginal elders to incorporate indigenous flavors into their dishes. Serving everything from tempeh Brekkie Burritos to Kangaroo Burgers, there's something for everyone here! 
23. Craft Beer & Brewery Hopping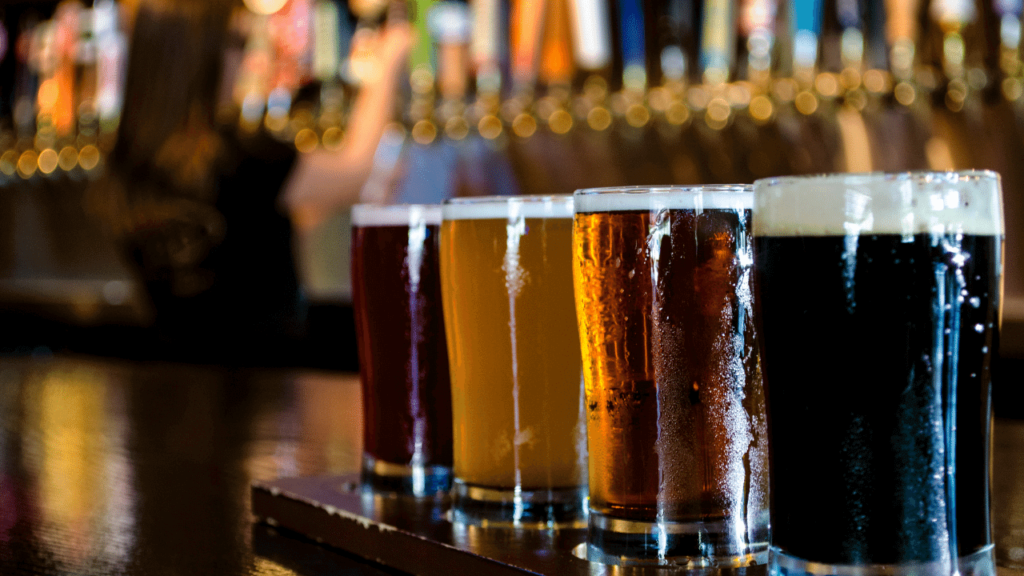 When in Sydney, do as the Sydneysiders and get yourself a pint or two (or ten) at the pub! Like any large city, Sydney is filled with amazing craft beer joints and local breweries sure to please all types of beer buffs. 
I love this list of local gems on Sydney.com, which breaks down all the best breweries in Sydney by neighborhood. So depending on which section of the city you find yourself in at happy hour, you'll always be close to a Sydney bucketlist-worthy pub! If you're interested in a local guide showing you the best of the best, join a brewery tasting tour to visit Sydney's top craft breweries.
24. Eat Sydney's Favorite Meat Pie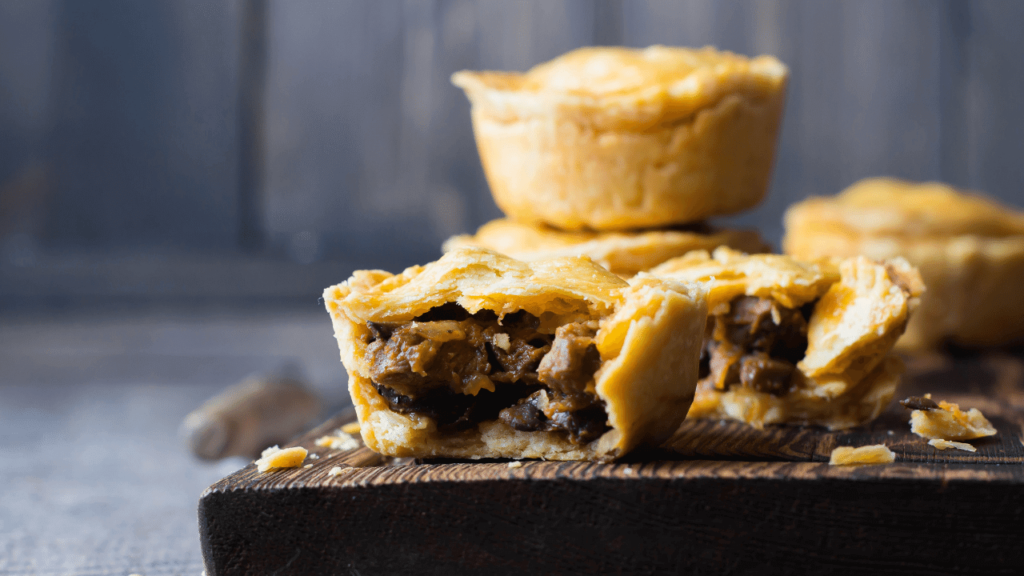 A trip to Sydney isn't complete without a taste of what's basically the Australian national dish: Meat Pie. These morsels of pastry are "chock-a-block" full of flavor and filling, and are a perfect hand-held meal or snack. 
You'll find meat pies on every corner in Sydney, but one shop in particular is bucket-list worthy. Harry's Cafe de Wheels, or just Harry's, has been operating in Sydney's Woolloomooloo neighborhood opposite the Botanic Gardens for over 80 years. Boasting A-list visitors like Elton John, Anthony Bourdain, Frank Sinatra, and fried chicken king Colonel Sanders himself, Harry's continues to please visitors with his famous "Tiger Pie", a meat pie topped with mashed potatoes, mushy peas, and gravy. 
See the Harry's menu here – Veggie pies are available too! 
If meat pies get you really excited, head to the Official Great Aussie Pie Competition website, where you can see winners from across Australia of various meat pie and sausage roll categories.
25. Go on a Wine Tour to the Hunter Valley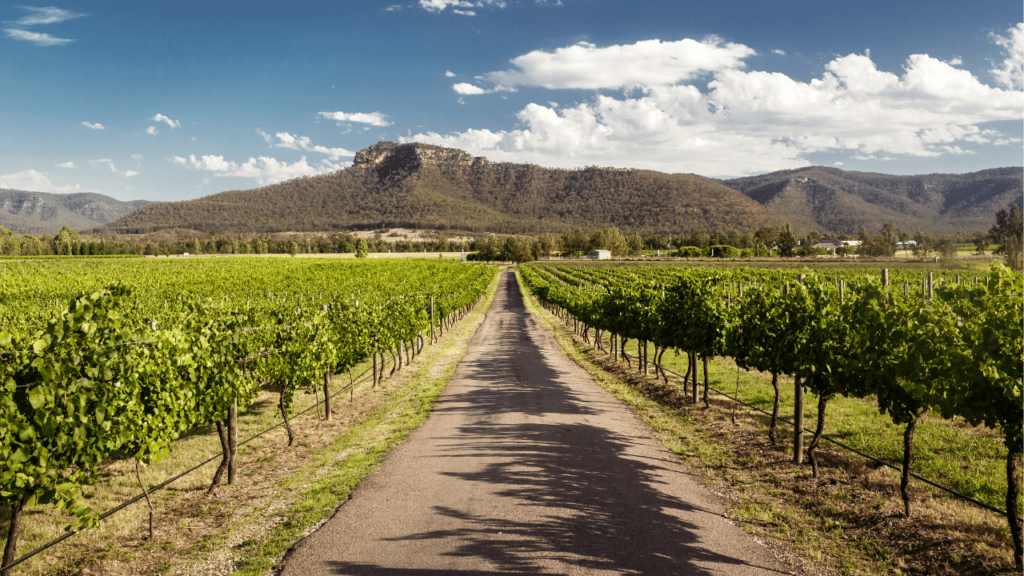 One of the most famous wine regions in Australia, home to over 150 wineries, is just north of Sydney: The Hunter Valley. A wine tour here is a perfect Sydney bucket list item and a way to  escape the buzz of the city for a while. 
Find a map of wineries on the Hunter Valley Wine Country tourism website if you want to do a DIY visit to the Hunter Valley. Several full-day tours leave from Sydney as well, which means you don't need to draw straws for the unlucky DD! 
I hope this list has provided some great Sydney bucket list ideas for your next trip to this eclectic city!
If you're looking for current events happening in Sydney, check out the city's official events website.
Eventbrite also lists upcoming things to do in Sydney including unmissable ticketed events.
Pin this Sydney Bucket List!