Sharehouses in Tokyo have been booming because they provide budget accommodation, for little upfront cost, in an expensive city. Living in a sharehouse in Tokyo is also a great way to make both local and foreign friends in Japan. 
Sharehouses are apartment or hostel-like accommodation available around Japan, where many unrelated people live together under one roof. There are communal spaces such as a kitchen, living room, and bathroom, while each tenant has a private room (or a shared dorm-style room). 
Finding a s
harehouse
 in Tokyo is an overwhelming task because of the sheer number of s
harehouse
companies and homes that are available for rent. There is also a wide variety of characteristics of s
harehouses
 in Tokyo that you should keep in mind during your search.
Here is my guide to

finding a s

harehouse

in Tokyo

, to hopefully make your search a little easier. 
But First... When Might a Sharehouse NOT Be Right For You
If you are sensitive to noise
Just want a place to sleep and be away from other people
If you are incredibly messy, or alternatively, OCD-level clean
You are not a 'team player', and have a hard time doing your part in communal situations like cleaning up after yourself
How Much to Budget for Finding a Sharehouse in Tokyo?
Rent
On the low end, expect to pay about 40,000 yen ($370 USD) per month, for a bed in a dorm room in Tokyo. For this price you'll be sharing a room with 3 or more people, possibly in a loft bed or bunk bed situation. 
There is no upper threshold for how much you will pay for a room in a sharehouse, but for 200,000 yen ($1,850 USD) you can rent an apartment for a month, so a room in a sharehouse should be less than this. 
On average, expect to pay 60,000-90,000 yen ($555-$833 USD) to rent a single room when finding a sharehouse in Tokyo.
Utilities  
Utilities tend to be around 
7,000 yen (in a shared room) to 15,000 yen per month
($64-$139 USD), additional to rent in most sharehouses in Tokyo. 
Deposit
Almost all Sharehouses will require you to pay a deposit to secure your room before moving in. Usually, when you move out, a cleaning fee will be deducted from the deposit so not all of it is refundable. Deposits can be anywhere from 
20,000 yen to three months worth of rent ($185- ??? USD).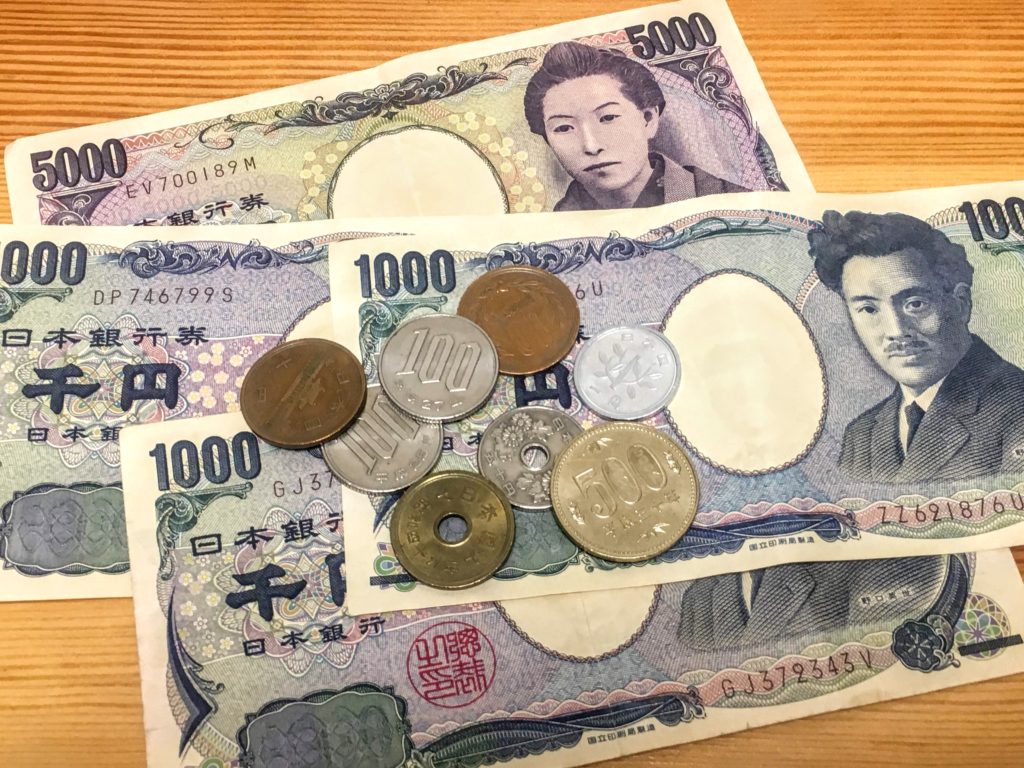 Furnishing your room
Not all sharehouses in Tokyo come with furniture. For short-term stays in Tokyo, it's best to find a room that already has a bed, closet, desk, and lights. For long-term stays, you can choose whether you want to furnish your own room or not.
Taking a trip to IKEA then having a load of furniture delivered (because you can't take a bed and closet on the train) could cost an extra 50,000-70,000 yen upfront ($463-$648 USD).
Some sharehouses in Tokyo provide tenants with big fridges and pantry space to store their food. Others that don't have this space, may mean you will have to buy your own mini-fridge, rice cooker, and water boiler to keep in your room.
Minor Recurring Costs
Insurance – Most sharehouses require renters to have insurance. This could be offered through the sharehouse company, or be something that you need to purchase separately. I paid 15,000 yen ($139 USD) for one year of Fire Insurance. A pro-rated amount will be refunded to me if I stay less than one year.
WiFi – Not all sharehouses have communal WiFi available. Sometimes WiFi is only available in the common areas, so you need to purchase a router, or a personal WiFi hotspot.
Laundry – If your sharehouse does not have laundry, you'll be spending a small amount every week or two weeks to do laundry at a coin laundromat, which can add up.
Train costs – Cheaper sharehouses tend to be farther away from the city center, meaning your transportation costs will increase. If you find a more expensive sharehouses in Tokyo city center, some of the cost may be offset by the transportation costs you save.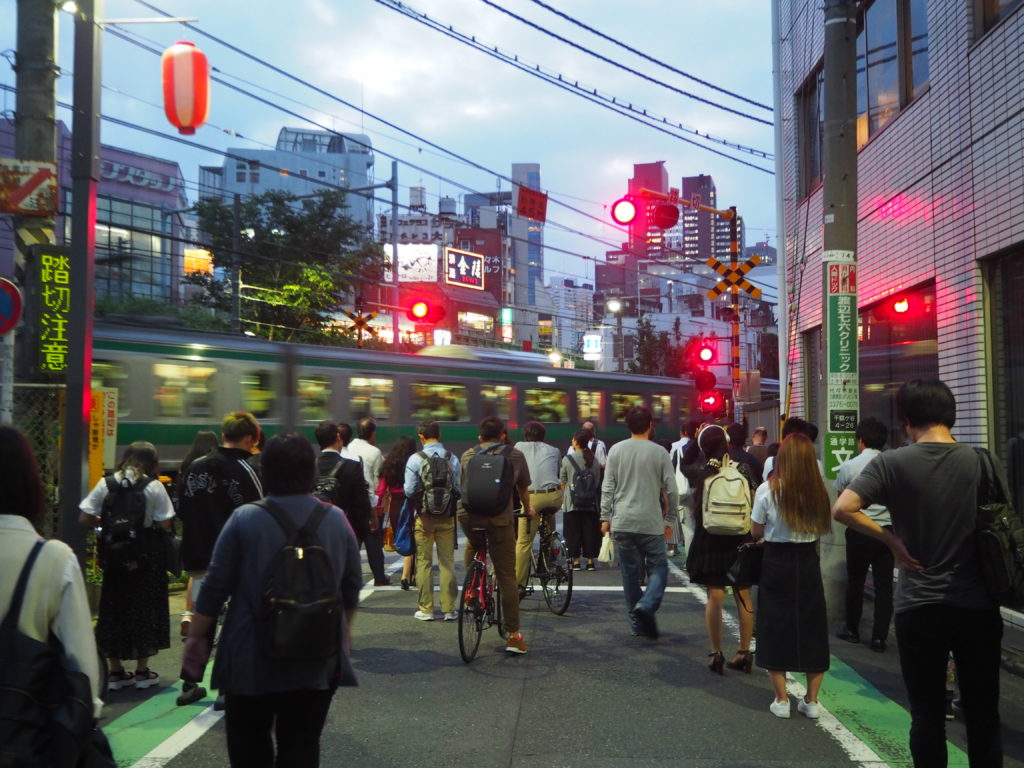 Approximate Budget for a Tokyo Sharehouse
Rent: 62,000 yen ($574 USD)
Utilities: 12,000 yen ($111 USD)
Recurring Costs: 74,000 yen per month ($685 USD)
Deposit: 30,000 yen, of which 10,000 yen is refundable
Insurance: One-time cost of 15,000 for one year
Furnishing: One-time cost of 2000 yen buying small things at DAISO, 3000 yen to buy bedding from NITORI.
WiFi: One-time cost of 3000 yen for a router
Up Front Costs: 53,000 yen ($490 USD)
Offsetting Your Monthly Costs of Living in a Sharehouse in Tokyo
Some Tokyo Sharehouse companies offer part-time jobs to their tenants. 
Sharestyle has an Eikaiwa program, where English speakers get paid to have English conversation lessons with Japanese tenants in their network of sharehouses 
Oakhouse has a blog that their tenants can contribute to for a discount on rent. 
Social Apartments has a hotel/reception that their tenants can work at part-time.
Some sharehouses in Tokyo may have construction projects that their tenants can get paid to help out with as well, and others have discounts for foreigners who can speak more than one language.
Location, location, location: Finding the best neighborhood in Tokyo
When considering where in Tokyo you want to live, the main question to ask is if you want to be in the city center or if you'll be ok a little further out from the action. 
Keep an eye on your budget for a Tokyo s
harehouse
 if you want to live in the busiest neighborhoods, as these will have the highest rent prices. You can keep your costs down by moving a little further out of the city, but if you expect to commute every day to the city center, think of the extra $5-$10 a day you may spend on transportation costs.
My main tip here for finding a sharehouse in Tokyo is to find one the
Yamanote train line
, which is the JR train line that makes a circle around all the
major destinations within Tokyo
. 
Tokyo Neighborhoods in Order of Centrality
This list is based on my opinion, from having lived in Tokyo for six months. This is not a definitive list, and it's best to check out the feel of each neighborhood before you commit to a share house in Tokyo.
Shinjuku, Shibuya, Harajuku
Shin-Okubo, Tokyo Station Area/Nihonbashi, Ginza, Roppongi
Akihabara, Ikebukuro, Ueno, Akasaka
Neighborhoods that are a bit farther out from Tokyo city center but are popular to live at include:
Sangenjaya, Kichioji, Meguro, Itabashi, Kasai
The great thing about Tokyo is that wherever you are, there will always be convini convenience stores, local shops and restaurants, and easy access to public transportation.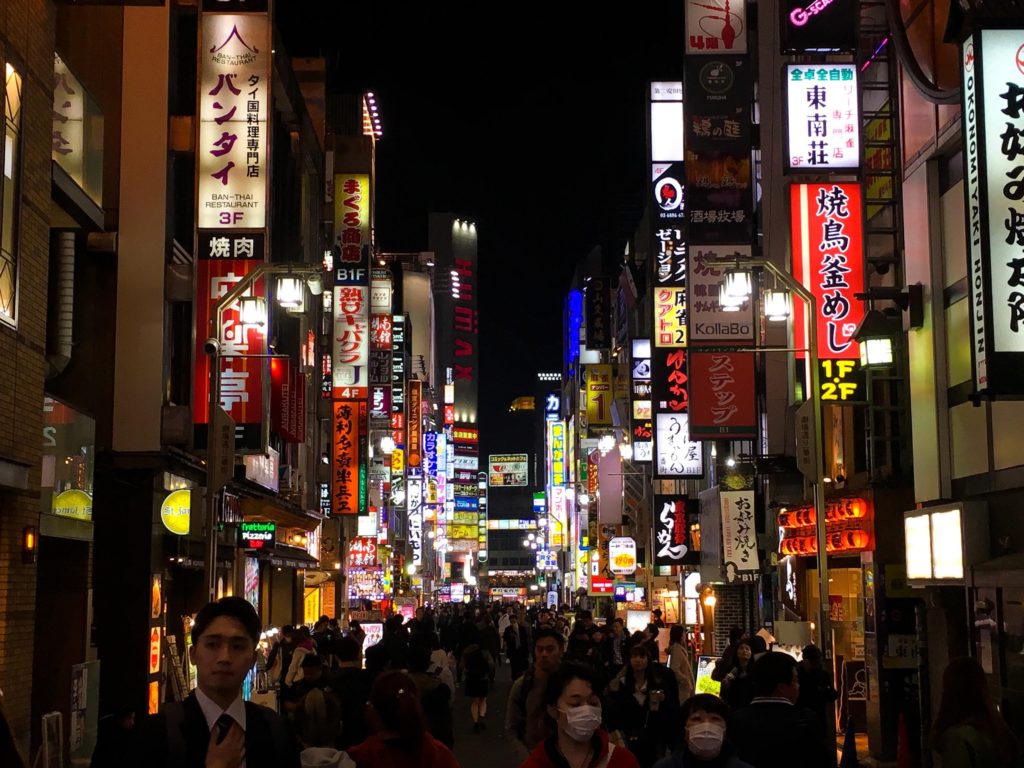 Differences in Tokyo Sharehouse Characteristics
Sharehouses in Tokyo have a lot of variance in terms of size, atmosphere, and facilities available to their tenants. When finding a sharehouse in Tokyo, keep in mind what is important to you. 
Ask yourself if you would be happier in a social environment, or if you need a large kitchen our outdoor space. Is it more important for you to have a large room for yourself to spend time in, or do you want a larger living room? Are you in Tokyo wanting to make friends with other expats and locals? 
Check these Tokyo sharehouse characteristics before selecting your new home:
Number of tenants in the s

harehouse

 – This can range from 3 people in a shared apartment, up to 50+ people in a large building. Expect 50% of the tenants in your 

sharehouse

 to be actively social, and expect the other half to be work-eat-sleep oriented. 
Kitchen Size – If you love cooking, or plan to make meals at home, it's important to have a large and functional kitchen. In old Japanese buildings, kitchens are often tiny. More modern sharehouses will have big kitchens with plenty of cooking spaces and large fridges.
Living Room/Common Area Size – If you want to have a social time in your s

harehouse

, it's important to have a functional living area where people can gather in the evenings or on the weekends.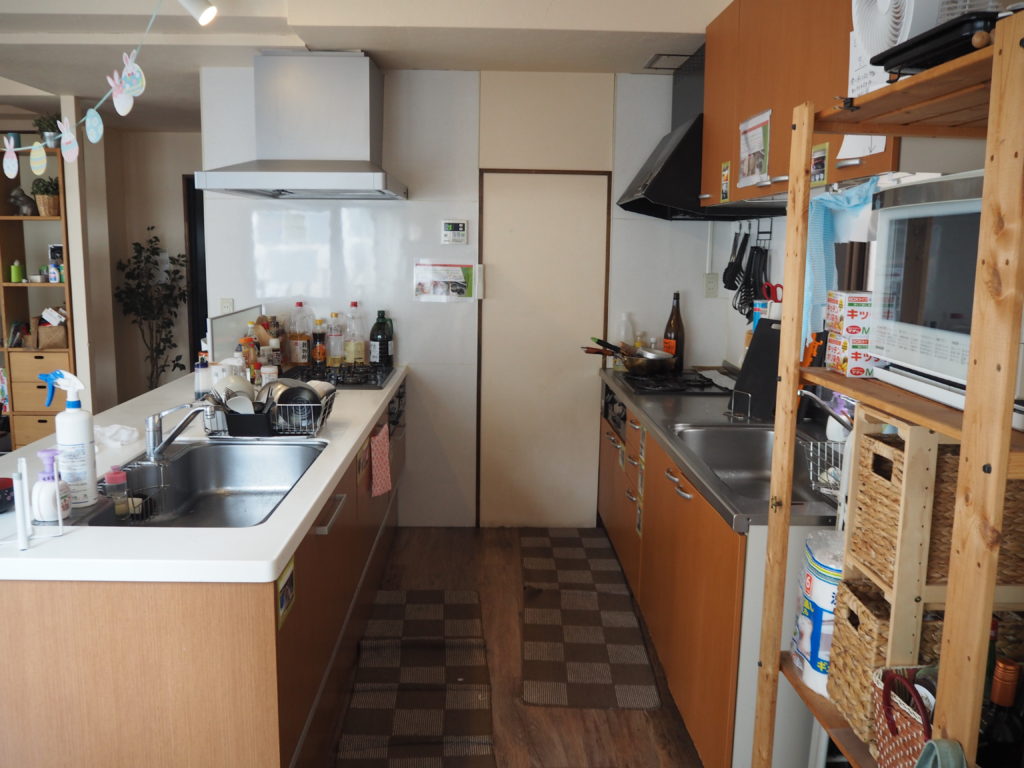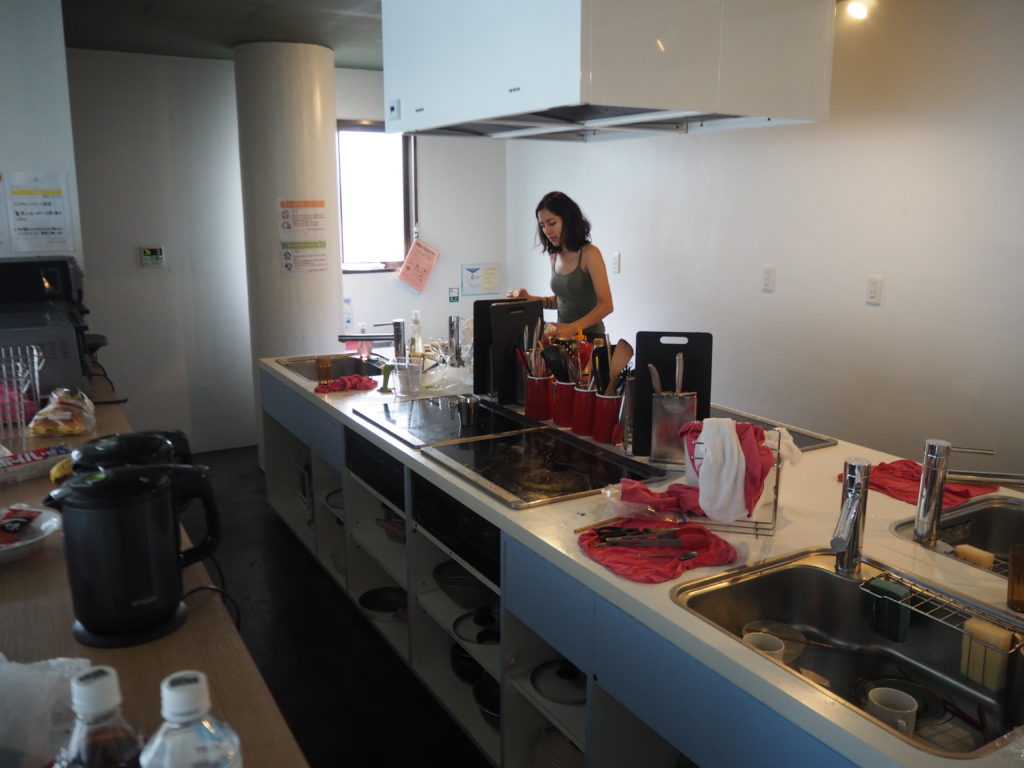 Finding a Sharehouse in Tokyo, Sharehouse Characteristics Continued:
Neighborhood & Amenities – Check if the location is walking distance to a train station, and if there are convenience stores nearby. If it's located on a busy street or near train tracks, you may have concerns about noise. 
On-Site Laundry Availability
Outdoor space such as a patio or rooftop – In the center of Tokyo you may be hard-pressed for a lawn outside your 

sharehouse

, but many do have rooftop spaces. Some sharehouses have BBQ areas outside, or patios with tables and chairs for chilling when the weather is nice. 

Sharehouse

 Demographics – Depending on the 

sharehouse

, there may be mostly Japanese tenants, mostly foreign tenants, or a 50/50 mix. Some companies also have age restrictions, preventing those older than 35 or 40 from staying in their sharehouses. 
Luxury Tokyo Sharehouse Characteristics
Netflix, game console, or pool table included in living area
Shared kitchen condiments paid for by the sharehouse
Special rooms like a gym, study, powder room, or movie room.
Social events organized and sponsored by the sharehouse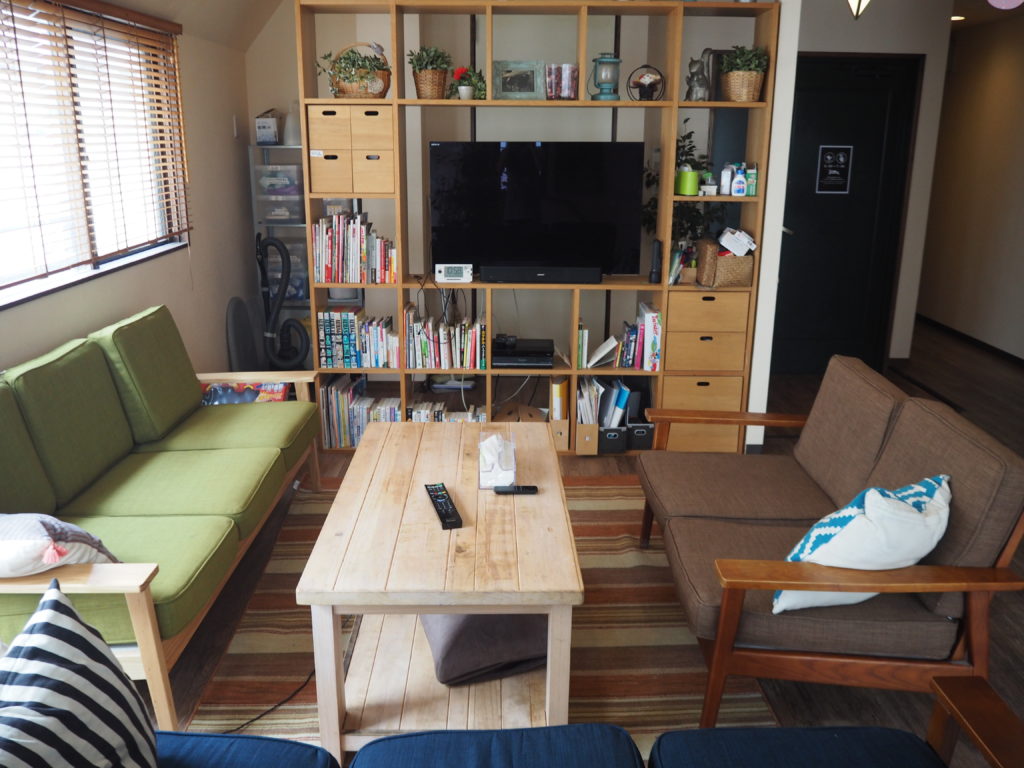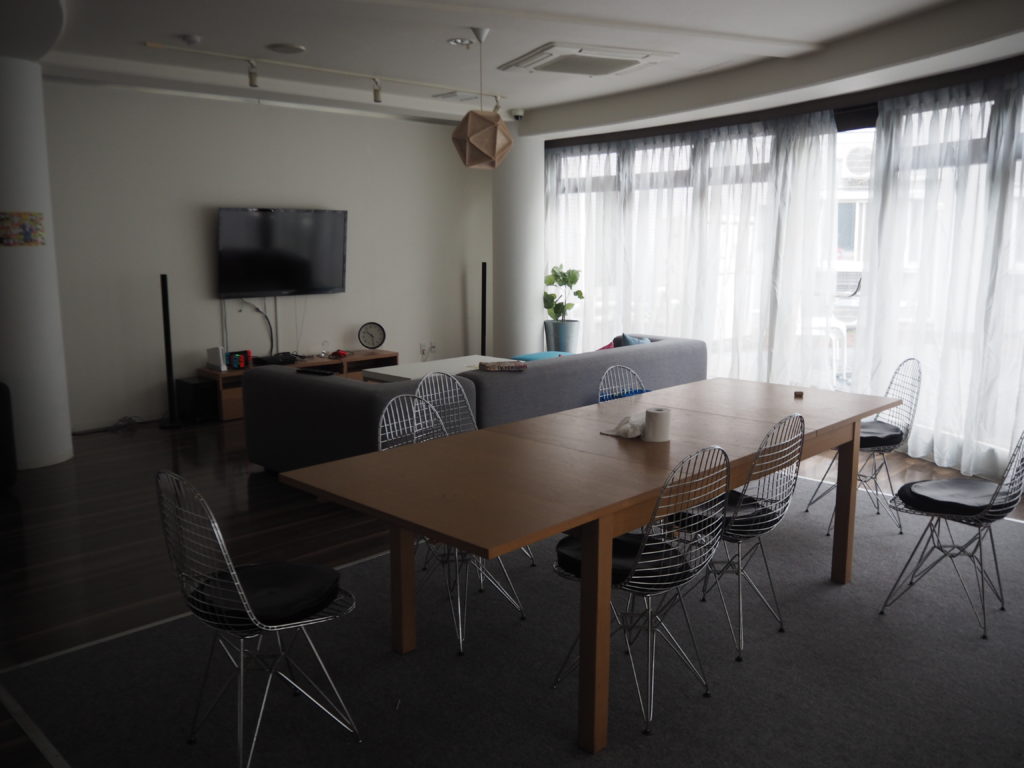 Tokyo Sharehouse Room Characteristics
Think about what you MUST have in your room to live a comfortable life in a sharehouse in Tokyo. When finding a sharehouse in Tokyo, check out these room characteristics:
Basic
Shared room vs Private room
 Furnished vs Unfurnished room (basics include a bed, mattress, desk and chair, lights, and closet with mirror)
 Room size (keep in mind that Sharehouse websites are very good at making small rooms look large in the pictures. It's called a wide lens camera)
WiFi availability 
Windows
AC unit included
Normal bed or Loft bed
Luxury
Balcony
Kitchenette
Private bathroom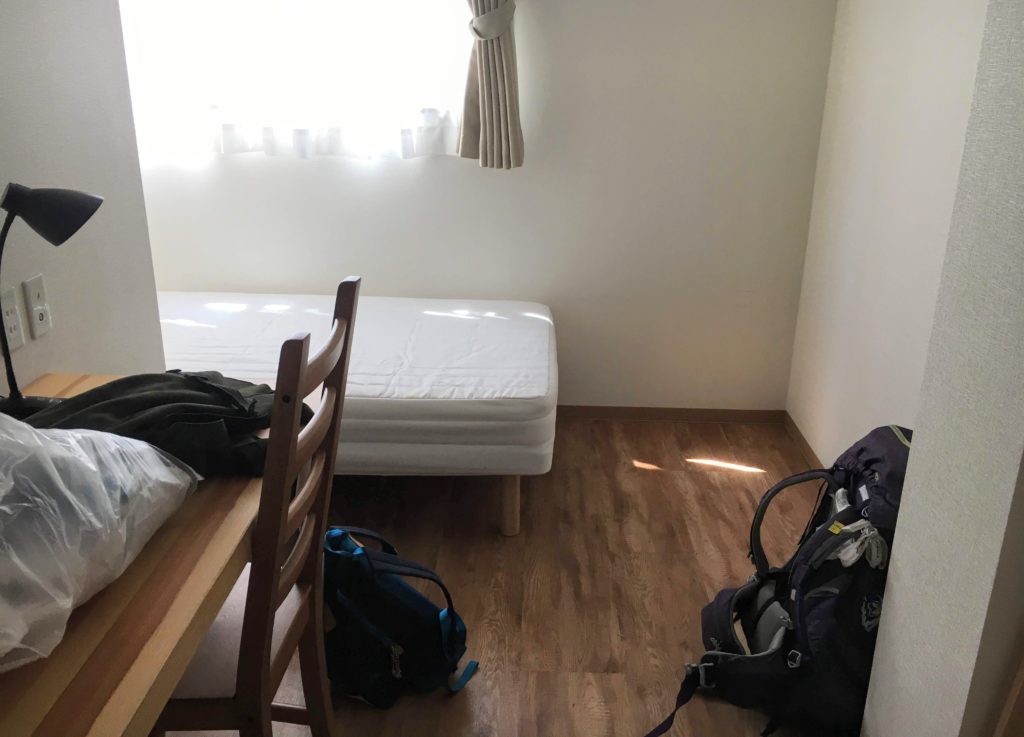 Tokyo Sharehouse Contract Obligations to Check For
Different Tokyo sharehouse companies have different rules for their tenants in their properties. These are important to keep in mind before signing your contract, because it can restrict your flexibility while living in Tokyo.
Minimum Contract Length – Can be 1 month to 6 months minimum. Keep in mind how long you want to stay in Tokyo, and what you have to pay if you end up leaving sooner than the contract expiration date. 
Male-only or female-only sharehouses – These types of sharehouses are not uncommon, and may even have rules stating visitors of the opposite sex cannot enter the home
Guests staying the night – Some sharehouses do not allow guests to stay over, period. Some may charge 1000-1500 yen ($9-$13 USD) per night that you have a guest stay over, while some sharehouses let guests stay for free as long as its under a certain number of nights per month. 
Lock out rules, curfews
Staying with two people in one room – A few sharehouses will allow two people to 

share

 a room for an extra fee per month. 
Websites to help you find a Sharehouse in Tokyo!
Sharehouse Companies in Tokyo
Sharehouses in Tokyo Databases
Tokyo Sharehouse – I used this site the most, which has many filter options
Shares.House – lists locations around Tokyo and Japan, some very cheap
Sharehouse Bank – lists locations in Tokyo and the greater Tokyo region
Check these websites to find a sharehouse in Tokyo for you. Get in contact with the companies (everyone will be able to write back in English) to get the ball rolling on your new life in Tokyo!  
Finding a sharehouse in Tokyo? Pin this post!
Looking for things to do after you've found the perfect sharehouse in Tokyo?