Step back in time to the Edo-era in Kawagoe, an off-the-radar day trip spot for locals coming from Tokyo. Popular
day trip destinations
from Tokyo include
Yokohama
,
Kamakura
, or
hiking around Mt. Takao
, while not many tourists know about Kawagoe in Saitama. Due to its small size, you could spend just a half day instead of spending a whole day in Kawagoe also.  
Kawagoe (pronounced kawa-go-eh) is home to a historic old town, nicknamed 'Little Edo' because of how well preserved it is. Locals love to dress up in kimono when visiting Kawagoe, which can be reached in just 40 minutes from Ikebukuro station. Here's how to make the most of a day-trip to Kawagoe from Tokyo.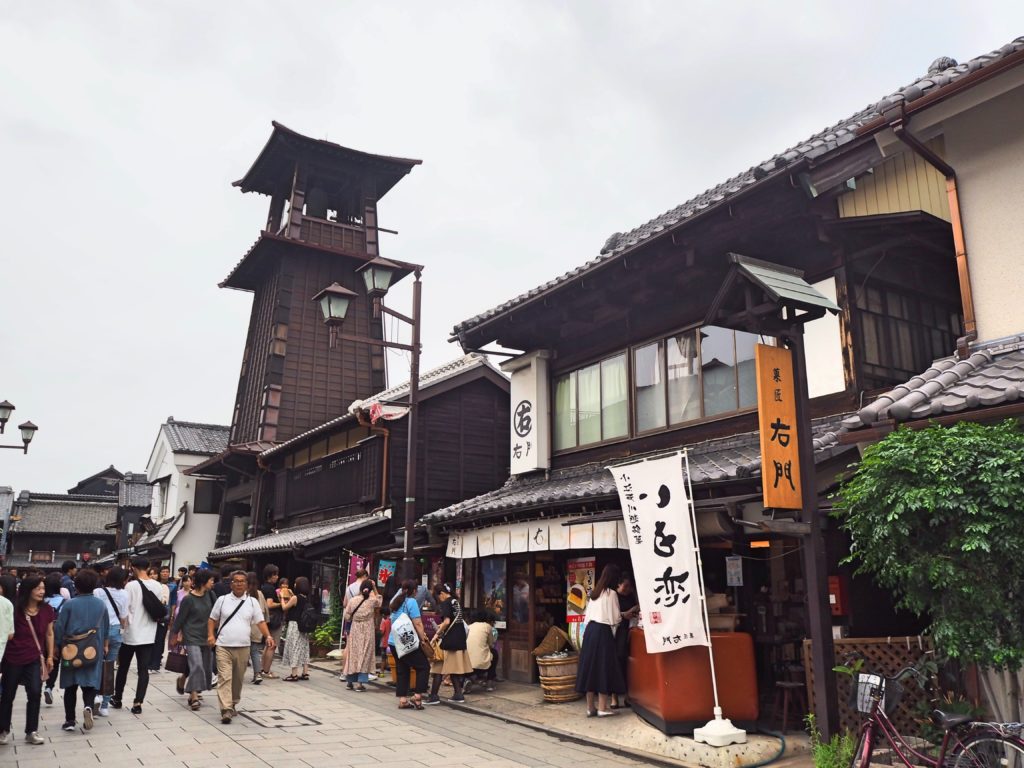 Kawagoe is a great day-trip from Tokyo to explore 'old Japan', because of all the well-preserved buildings you can wander around. It's also a souvenir shop and street food paradise, with many vendors selling small food items to take away or take home. Take a tour of the old town, or have a wander yourself to discover Kawagoe and 'Little Edo'. 
Here are the some things to do during a Kawagoe day trip from Tokyo. 
Looking for other things to do in Tokyo after Kawagoe?
How to Get to Kawagoe from Tokyo
Kawagoe From Ikebukuro
Fukutoshin Line – 30 mins,¥550
Toei Express – 30 mins,¥470
Kawagoe From Shinjuku
Fukutoshin Line – 45 mins, ¥550
Saikyo Line – 55 mins, ¥760
Top Things To Do On A Kawagoe Day-Trip
Visit Kawagoe's Main Shopping Street
When you exit the main Kawagoe station coming from Tokyo, you will first walk through a mall to the north, to exit onto the main Kawagoe shopping street in Wakitamachi.
Here you will find izakaya pubs, bubble tea stores, game centers, clothing stores, 100-yen shops, shoe stores, thrift shops… you name it. It's a great place to do some bargain shopping, because prices are lower here than what you will find in central Tokyo.
Learn About Saitama at the Koedo Kurari Tourist Center
Located at the end of the Wakitamachi Shopping street in Kawagoe, this tourist shop is home to many Saitama and Kawagoe souvenirs. You will find local snacks packaged in tin boxes, which are commonly purchased as souvenirs in Japan. Kawagoe's Edo-like building scenes imprinted everywhere, including on Kawagoe-made crackers and cookies. 
Inside Koedo Kurari is a small cafe where you can have a rest, and connected to the building is a traditional Japanese restaurant. On weekends there are street food stands outside of this tourist center, alongside draft beer, wine, and sake stands. There are many tables and benches outside to enjoy whatever you buy from the stands or in the shop.
Hours: 
July-October: 11:00-19:00
November-June: 10:00-18:00
Sample Sake from a Vending Machine
At the far end of the Koedo Kurari courtyard is a hidden gem for adults – a sake tasting experience. Don't miss this during your day-trip to Kawagoe from Tokyo! 


Inside is a small stand-up bar, a shop for buying otsumami or snacks to eat while drinking like soy sauce crackers or pickles. The highlight of the building is a wall of sake vending machines. 
For 500 yen you can purchase 4 coins, each coin equating to a little cup of sake. You can select whether you want to taste each sake hot or chilled, and sample sakes from around Kawagoe and Saitama! 
Hours: 11:00-19:00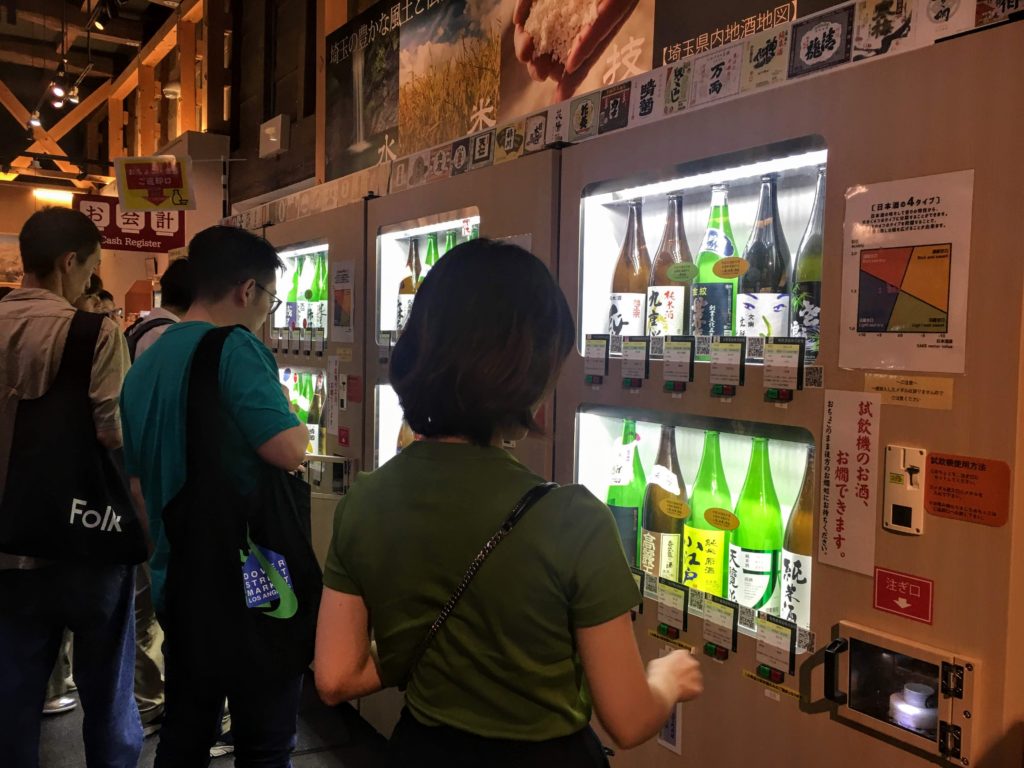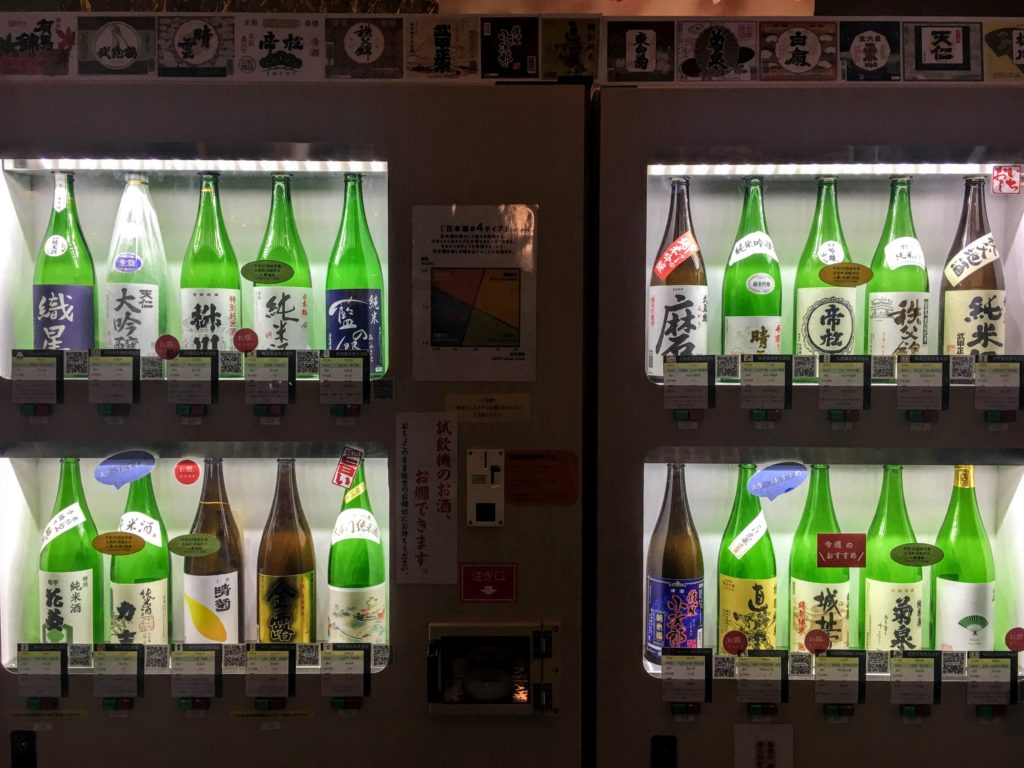 This shrine in Kawagoe is a unique one because of the many rituals that you can take part in that are not common at other shrines around Japan. A day-trip to Kawagoe from Tokyo is not complete without a look around this shrine. 
Upon entering the shrine gate, you will notice two rows of different-shaped rocks jutting out of the ground. You have the option to take your shoes off and walk down this painful road! The rocks will push into the soles of your feet to improve your health in different ways. 
At the Kawagoe Kumano Shrine there is also a little waterfall, where you will see many baskets and ladles stacked next to. Locals put their coins (sometimes bills) inside these baskets and wash them in the running water. This is tied to a belief that washing your money here will cause it to multiply and return to you. 
You can also purchase omamori, and when I was here during tanabata, there were trees you could tie your wishes to also.
Admire Kawagoe Clock Tower, Toki no Kane
Kawagoe is most famous for this old clock tower which dominates the Little Edo skyline. The Toki no Kane has been watching over Kawagoe since the beginning of time – in the 1800s. 
Although the original structure was burned down or destroyed many times over, one built in a similar way still stands today. There is a small shrine in the back of it where you can pay your respects, and nice restaurants, cafes, and souvenir shopping along the street in front of it. 
Visit Candy Alley, Kashiya Yokocho
Another step into Edo history in Kawagoe is this small alley way that is home to several candy and snack shops. Although some of the buildings have been remodeled to be modern lemonade stands and cafes, some still retain the wooden Edo-charm.
Keep an eye out for circular hard candies with designs in the center, or small star-shaped candies sold in little bags. You'll hear many locals walking down here going, 'natsukashiiiii!' which is an exclamation made when something made you feel nostalgic. 
Enter Kawagoe Matsuri Kaikan, a Museum of Mikoshi
If you are visiting Japan in October, Kawagoe is home to the Kawagoe Matsuri on October 19 and 20th. This large traditional festival consists of large mikoshi, or portable shrines, being carried down the streets enthusiastically. If you are visiting Kawagoe during any other time, the Mikoshi that are carried during the parade are on display at the Kawagoe Matsuri Kaikan. 
Hours: 9:30-18:00
Wander the Kurazukuri no Machinami / Warehouse District
This street is picture-perfect because of its many Edo-era buildings. It's also the best place to try some street food and do some souvenir shopping during a Kawagoe day-trip from Tokyo. Almost all of the buildings here are either cafes or restaurants, or souvenir shops. 
Street food that Kawagoe is famous for include red bean and sweet potato filled manju glutinous rice balls, roasted dango, and freshly made sweet potato chips. 
Like everywhere in Japan you'll also find bubble tea stands, a unique Starbucks, and soft serve ice cream (sweet potato flavored!). There are also sweet and salty soy sauce rice crackers and grilled onigiri rice balls. A Kawagoe favorite is basically an XXXL cheese puff but instead of cheese flavor, it's sweet potato flavored!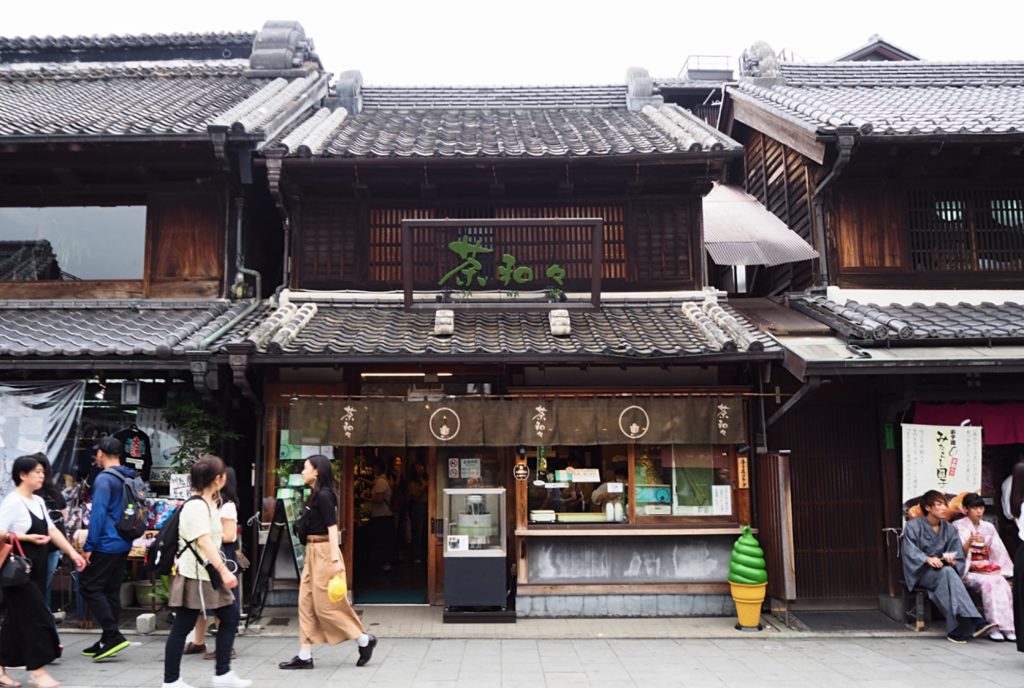 Traditional Japanese souvenirs that you can buy here include yukata, fuurin wind chimes, chopsticks (get them engraved for free), jewelry, and of course, candies and sweets. There are more current gift shops here also, such as Studio Ghibli's Donguri no Mori gift shop. 
When retuning to Tokyo from Kawagoe, you can pass through the same busy shopping street, and eat a quick meal in a cheap restaurant before heading back to Tokyo. 
Making a Kawagoe Day-Trip from Tokyo?
Pin this Post!
Are You Prepared For Japan and your Day-Trip to Kawagoe?