Croatia, or Hrvatska as it's called by the locals, provides a great introduction to a region in Europe that was once overlooked by tourists: The Balkans. Two weeks in Croatia allows you to experience beautiful beaches and islands, bustling towns and villages, and see some amazing natural wonders. From Zagreb to Dubrovnik to island-hopping, here's the perfect two-week Croatia travel route. 
Croatia is accessible by bus and train from its northern neighbors of Slovenia, Austria, Switzerland, and Germany. It's well connected with other Balkan countries to the south and east including Serbia, Montenegro, and Bosnia and Herzegovina. By boat, it's even common to travel between Croatia and Italy!
Croatia's northern transport hub and capital Zagreb is where this two weeks in Croatia itinerary begins. 
Two Weeks in Croatia Itinerary Overview:
Zagreb: Days 1-2

Plitvice Lakes National Park: Day 3

Split: Days 4-5

Brač, Hvar, Korčula (island-hopping): Days 6-11

Dubrovnik: Days 12-14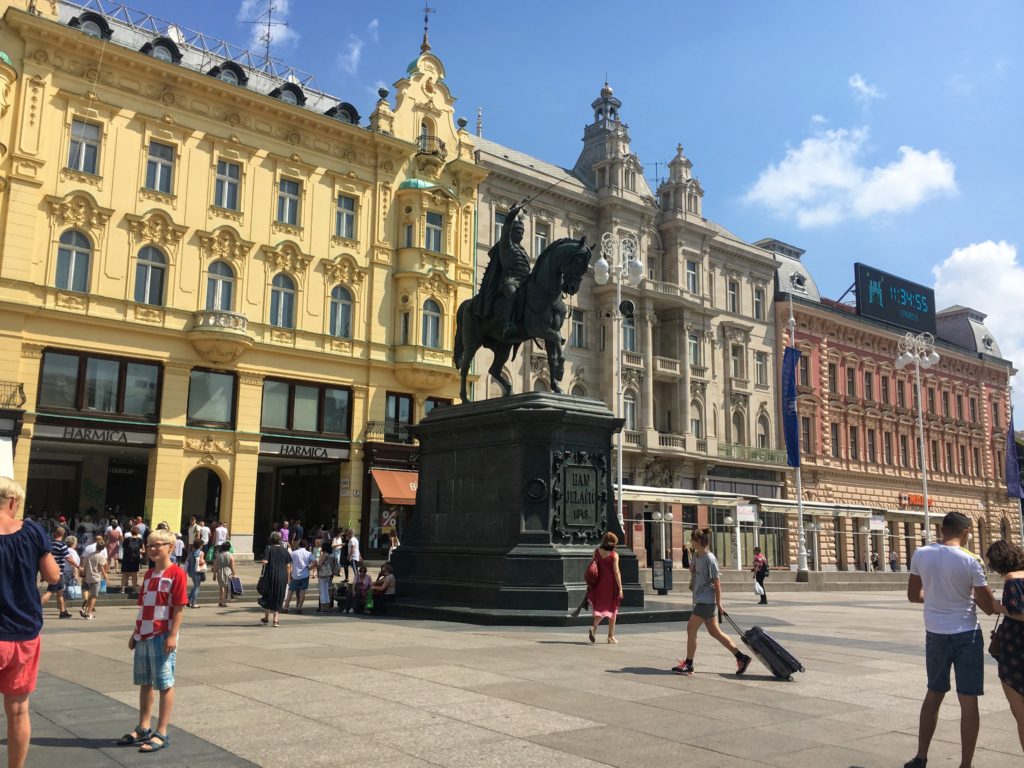 Zagreb is the capital of Croatia and is situated at one of the crossroads of Europe. It's the best place to start your two weeks in Croatia itinerary because of its accessibility. In some sections of town you'll feel a warm Mediterranean atmosphere, while some areas are concrete-covered and distinctly Eastern European. 
Zagreb is a growing cosmopolitan city, which you'll sense from walking by the main Josip Jelačić Square. You'll pass large shopping malls, gelato stores, and stylish restaurant patios opening up to the streets. The Croatian culture prevails in the small businesses and market stalls selling hand-made lavender goods, lace, wooden toys, and fresh fruits and vegetables.  
A tram system that circles around Zagreb town is easy to navigate, and can take you around to the many parks, museums, and city viewpoints that are a bit further out from central Zagreb old town.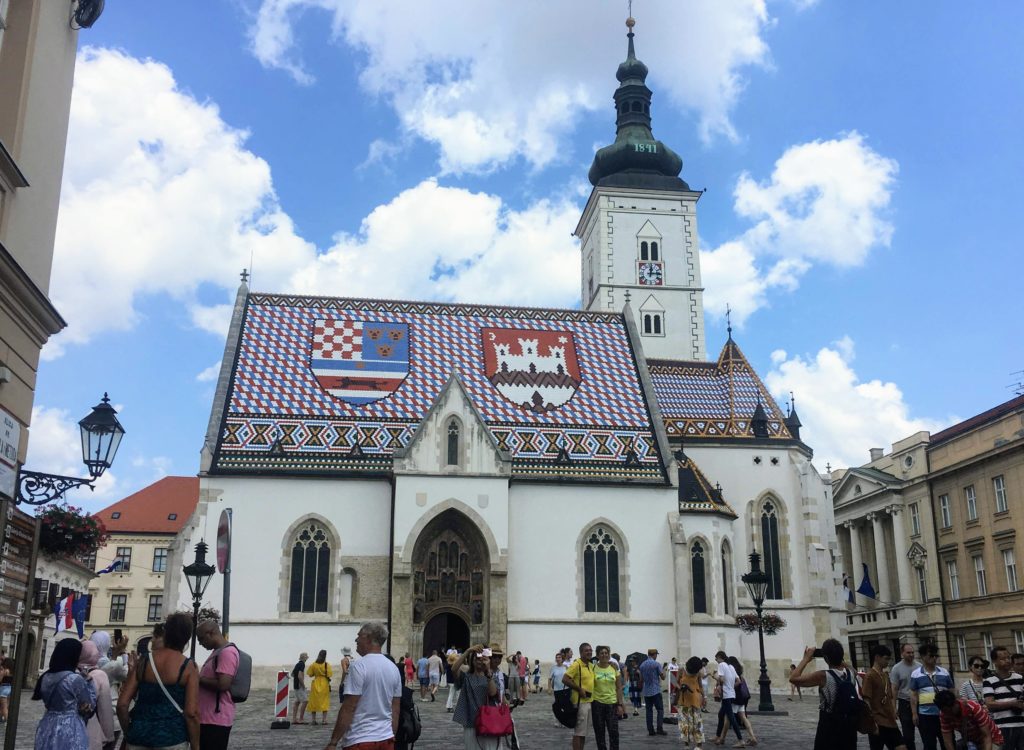 Things to do in Zagreb:
Visit St. Mark's Church – one of the most famous landmarks of Croatia, its tile-covered roof (picture above) shows the coat of arms of both Croatia and Zagreb. On weekends at noon you can catch the changing of the guards at St. Mark's Square, in front of the church.
Have a laugh and a cry at the Museum of Broken Relationships – this museum was one of the most captivating ones I visited in my life. Because of its small interior it was a bit crowded, but I made sure to check out each exhibit, which are all items that were donated to the museum from all over the world with a story to go with it about a broken relationship. 
Some were funny (about deadbeat boyfriends who got what was coming), some were thought-provoking (partners becoming separated because of the Bosnian war) and some were downright sad (parents leaving the lives of their children). Overall it was definitely worth the 40 kuna ($6 USD) entry fee.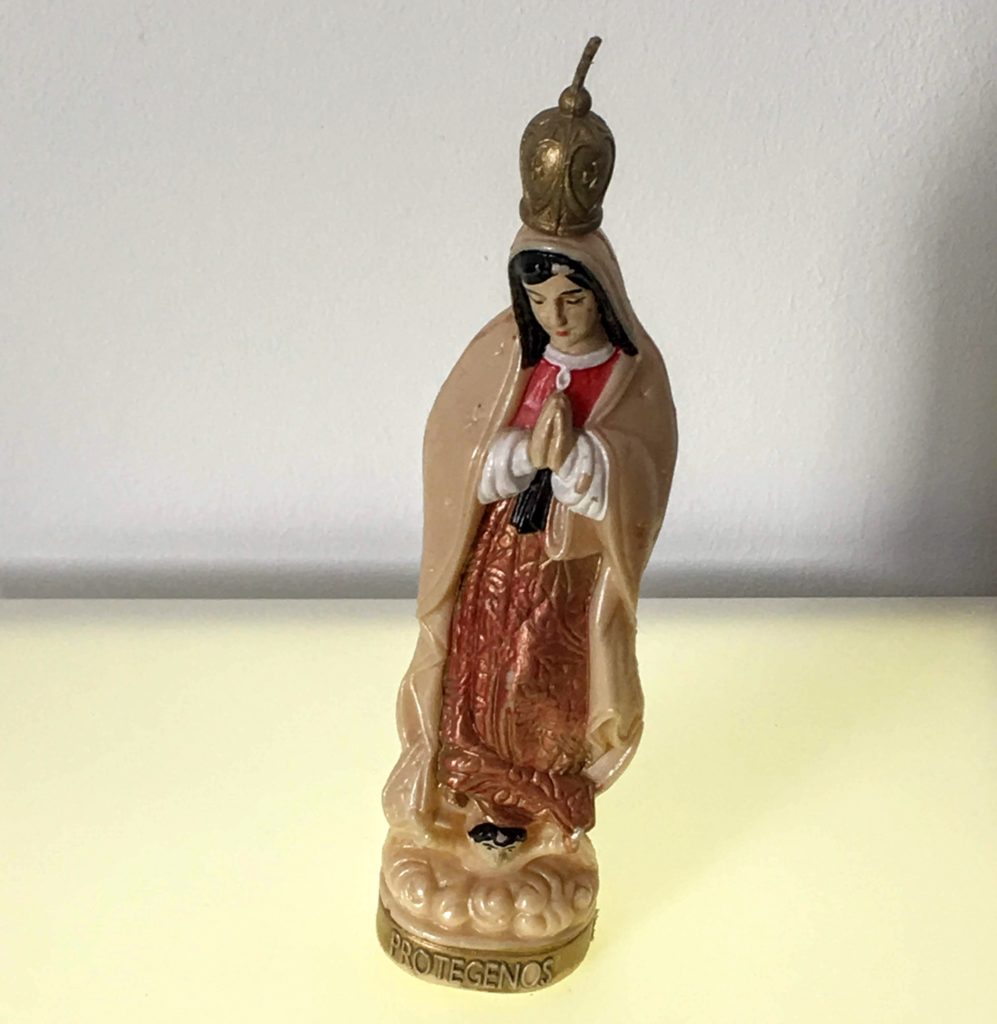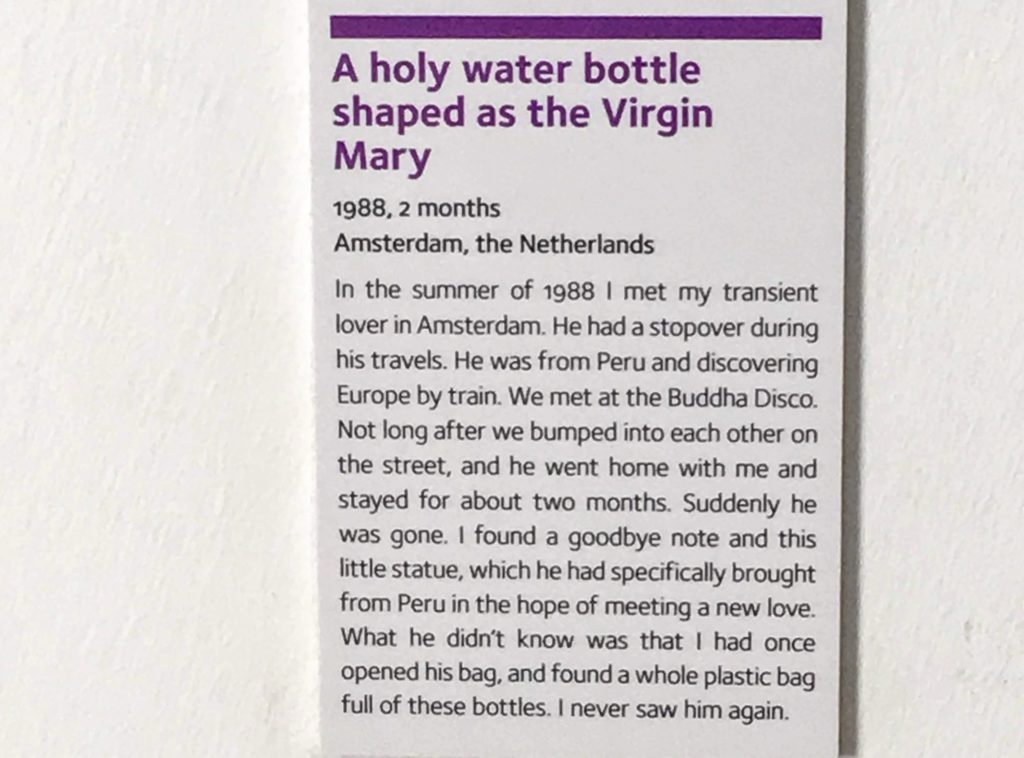 Things to do in Zagreb (cont):
Wander Dolac Market – conveniently located next to Josip Jelačić Square, Dolac Market is the perfect place to buy some fresh fruits, honey, and lavender. There are of course many souvenir shops, a meat market, and bakeries on the outskirts of the marketplace too. Dolac Market itself is hard to miss because of the red umbrellas that all the vendors use! 
Find Zakmardijeve Stube Alleyway and leave your mark on Zagreb!
In Zagreb I recommend staying at Zagreb Soul Hostel. It's a large, social hostel, with a big common area, small kitchen, and friendly people.
Day 3: Plitvice Lakes National Park
From Zagreb, it's possible to book a tour to the Plitvice Lakes, either as a full-day trip, or as a stopover. It's a common stop for any Croatia travel route, because it lies between Zagreb and Dubrovnik. 
Plitvice Lakes National Park is one of the most scenic and naturally beautiful spots within Croatia. It's possible to take public transportation or hire a transfer directly to the lakes, but because it's not close to any large city, accommodation in the area is few and expensive. 
Spend a day walking around waterfalls and over wooden boardwalks in at the Plitvice Lakes, after you've gotten your fill of the city life in Zagreb!
See more amazing photos of Plitvice Lakes National Park here.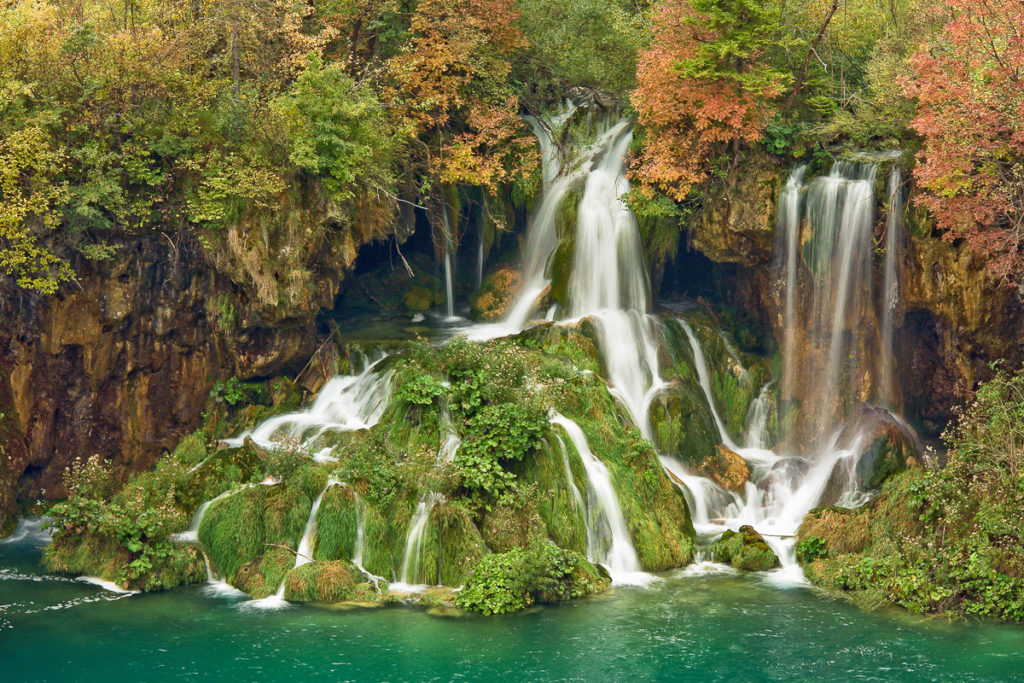 Bonus: If you have more time, you can add the coastal town Zadar to your itinerary here. It's home to many historic buildings as well as a "sea organ", a musical installation that makes sound when the waves hit it! Check out more things to do in Zadar here. 
To experience a coastal city, head to historical Split for your two weeks in Croatia itinerary. It's about a 5-hour bus ride from Zagreb, with many connections running all day between the cities.  From Plitvice Lakes National Park, it takes about 4.5 hours by bus. 
Split's famous landmark is Diocletian's Palace, build by the Roman Emperor, which covers a lot of Split's old town. It's a UNESCO World Heritage site that you can explore freely. For a small fee you can go up into the towers of the old palace, or pose with a 'gladiator' in front of it!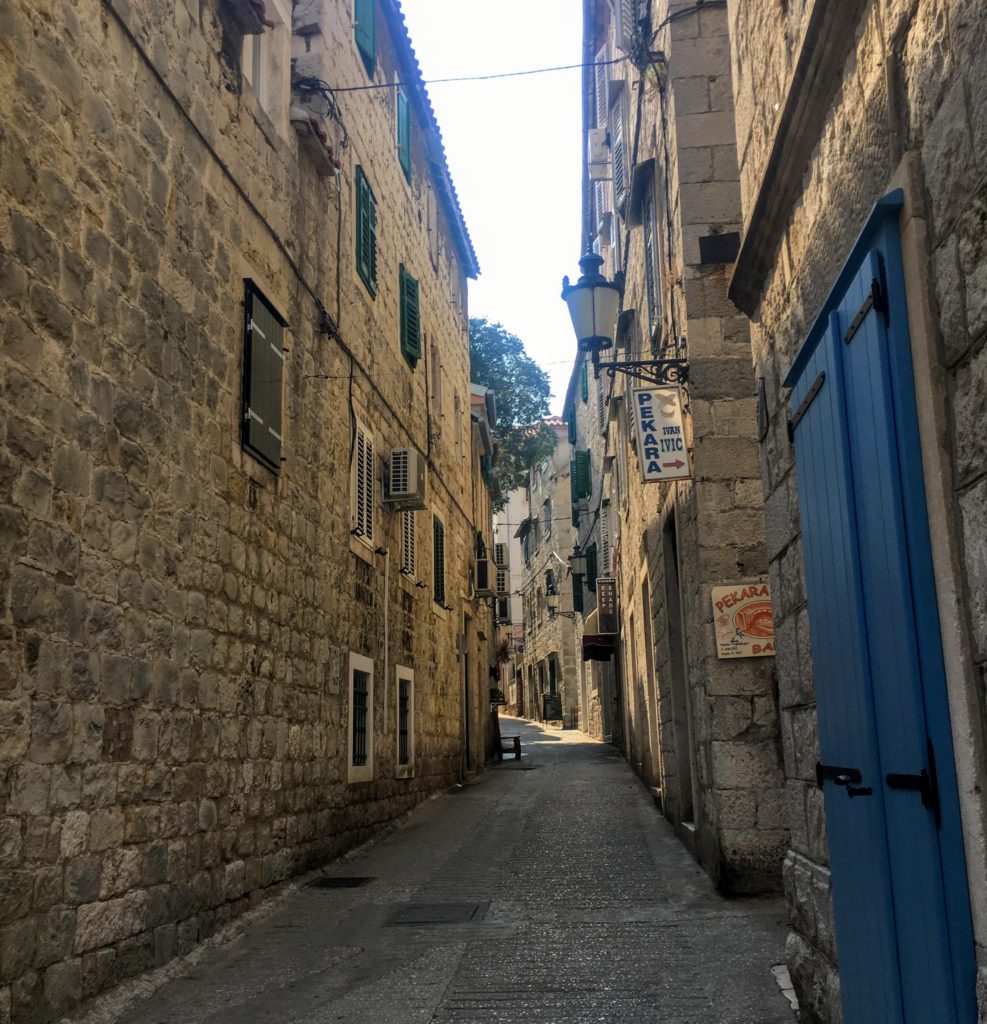 Things To Do In Split:
When you're finished admiring Diocletian's Palace, spend time in the alleyways surrounding it. It's easy to lose your way, but you'll eventually stumble upon one of the main crossroads and wind up back to some place you recognize. The streets are filled with restaurants, hotels, bakeries, and souvenir shops! 
Hike up to Vidilica restaurant, next to which there is a beautiful viewpoint overlooking Split!
Head to one of several beaches around the outskirts of Split that are popular with tourists. I went to Ježinac beach to the West, but there is also Bačvice and Ovčice beaches to the east of the port and city. These beaches aren't the typical long, sandy shores, but are more pebbly with some rocks good for jumping off of.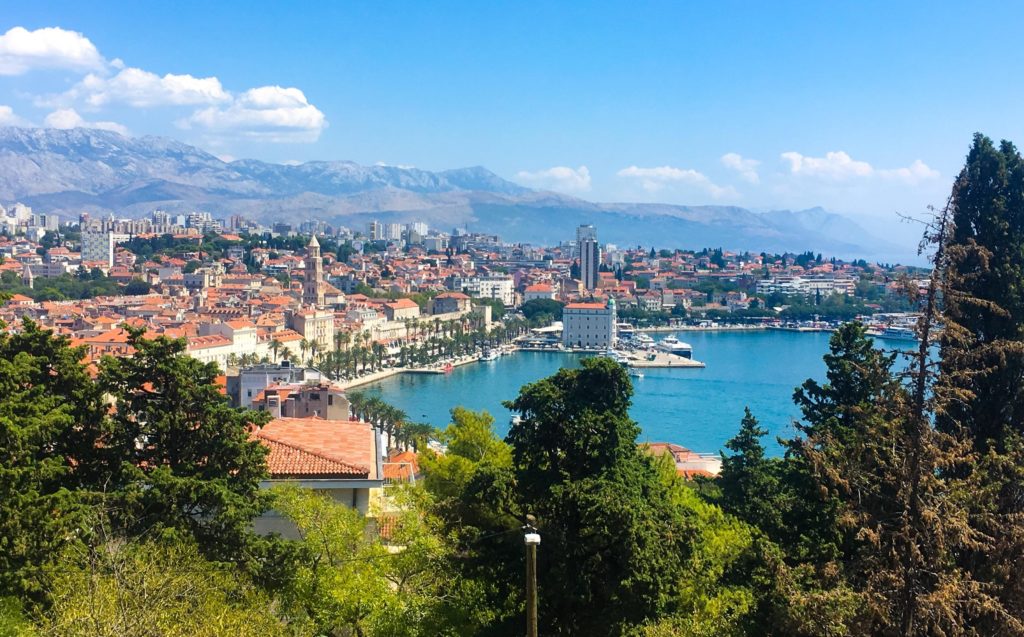 Things To Do In Split (cont):
Shop at the promenade, where many small stands are set up, selling small knick knacks and handmade goods to tourists. There are many restaurants lining the water front, some nice benches and gardens, shops, and then a drop to the ocean. It's a great place to admire the sunset, or watch for super-yachts that come by and drop off their passengers! 
Split is also undoubtedly one of the top party places in Croatia. Join a bar crawl or head to one of the many clubs and pubs in the evening! 
In Split I stayed at the Hilltop Hostel. It's close to a city viewpoint and is located in a local neighborhood. It's a bit of an uphill climb from the city center but walking distance to a few beaches. 
Days 6-11: Brač, Hvar, Korčula
Time to head to the islands for some Croatian island-hopping!! There are three main islands off the coast of Croatia to add to your two weeks in Croatia itinerary. In order of distance from Split, they are Brač (pronounced "Bratch"), Hvar, and Korčula ("Korchula"). Spend 6 days, either island-hopping to all three of them for 2 days each, or slowing it down to spend 3 days each on two islands. 
Check out these two main ferry company websites for schedules and fares between Croatia's islands:
Jadrolinija – the most popular and widely used
Krilo – has fewer options, but faster boats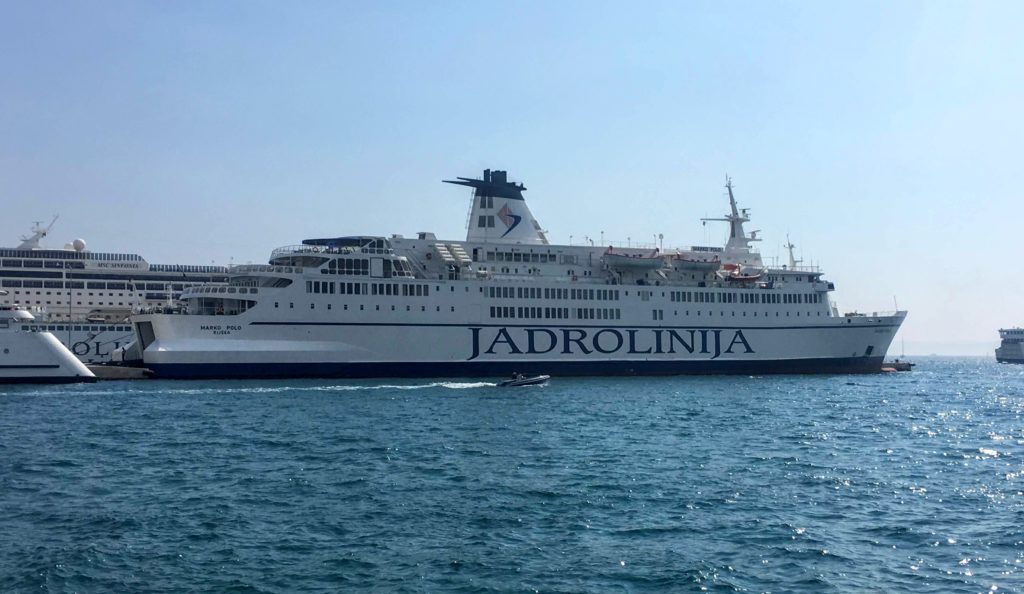 During my two weeks in Croatia itinerary I visited the following towns and islands. Although you could spend weeks getting to know every little town, I enjoyed the short time that I had in each of these places. Be sure to stop by Croatia's islands on the Croatia travel route from Zagreb to Dubrovnik. 
Brač 
Supetar
The closest town to Split and the shortest ferry ride, this town felt incredibly warm and welcoming. The harbor is in the heart of town and is circled by small grocery stores, bakeries, and restaurants. Because it's accessible by car (it's possible to drive onto the ferry), some sections close to the beach felt quite crowded and touristy, but it was always possible to find a spot to relax. There are mazes of small alleyways where you can really get lost and feel what it would be like to live as a local Croatian islander!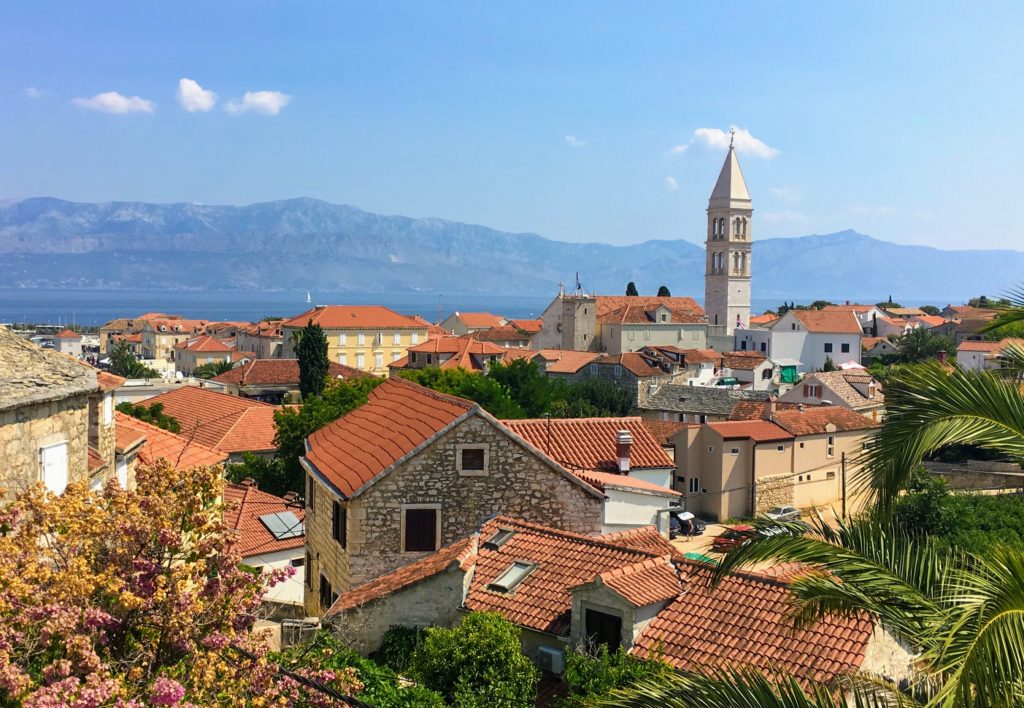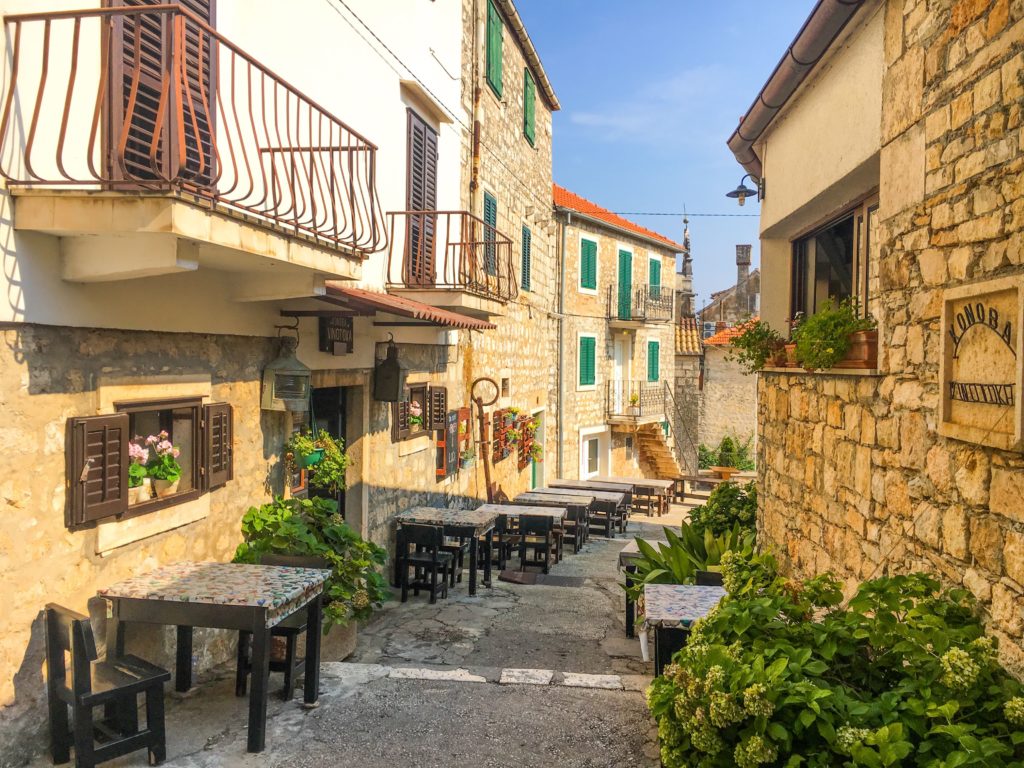 Bol
This town has a distinct party vibe. Maybe because of all the yachts lined up with music blasting from them? Bol one of the stops on Croatia's yacht week, making it one of the top party places in Croatia. It's also home to the famous Zlatni Rat beach, a triangle-shaped sandbank that stretches out into the ocean. Where Supetar was filled with mom-and-pop shops, Bol is lined with impressive lounges and clubs where bikini-clad customers are sipping cocktails all day.
Hvar
Stari Grad
Hvar Island is the most posh of the Croatian islands. Accommodation is expensive, and its known to be a high-end, tourist town. During a Croatian backpacking itinerary, it's generally skipped by backpackers because of the price. However, Hvar is a popular spot for Croatia girl trips, and is also a hot party place in Croatia. 
I learned that the British reality TV show 'Made in Chelsea' was being filmed here in August, 2018 while I was on the neighboring islands!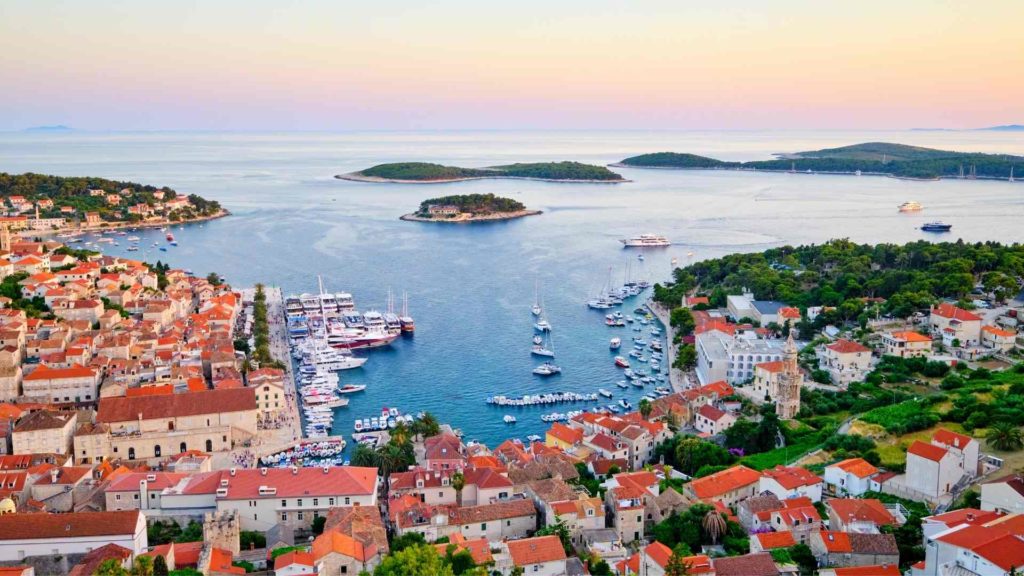 Korčula
Korčula town
A more condensed version of Supetar, Korčula has a beautiful old town on a peninsula and many nice restaurants and swimming areas. Out of the three Croatian islands, it's the farthest and least-visited by those backpacking Croatia's islands. A popular activity here is to get on a taxi boat, or even rent a boat for the day, to explore secluded beaches and other tiny islands nearby. 
There is a palace in the middle of the narrow alleyways of Korčula old town, where you can climb up a tower to get a view over the city. The outside of the fortress walls are also lined with restaurants with patios where you can soak in the sun and ocean breeze! Korčula is a town for relaxing, splurging on some nice meals, and getting lost in the cobblestone streets. 
In Korčula I stayed at the highly-rated backpacker's hostel Dragan's Den Hostel. It has a pool and a great social atmosphere, but it was a bit far from the city center.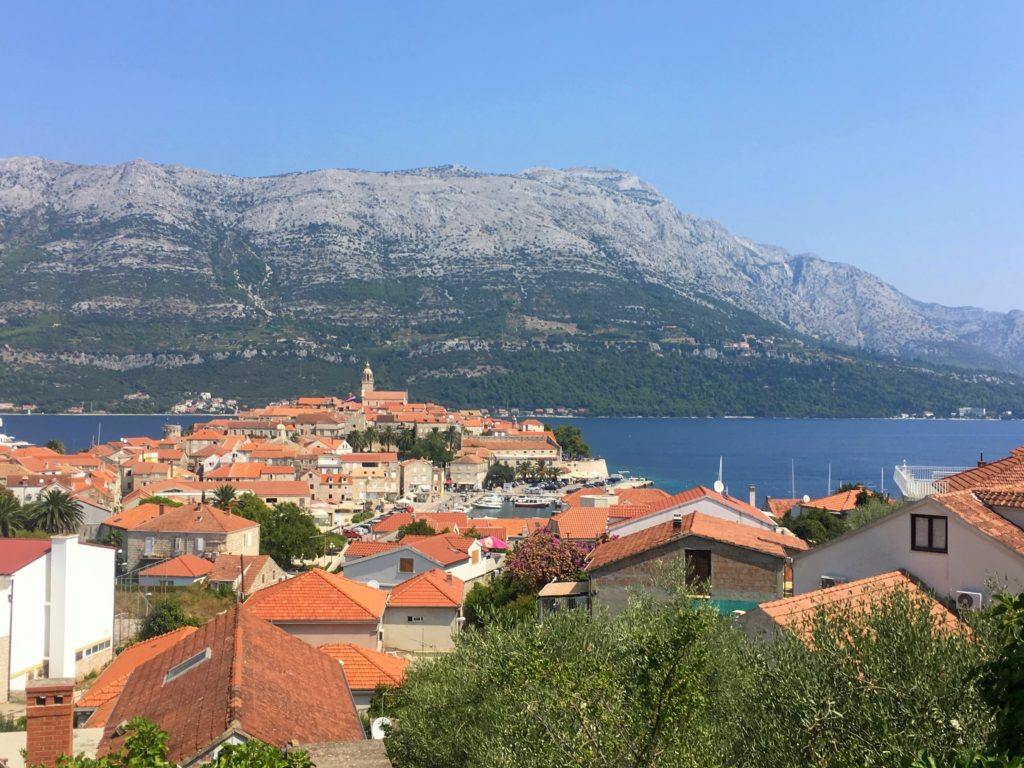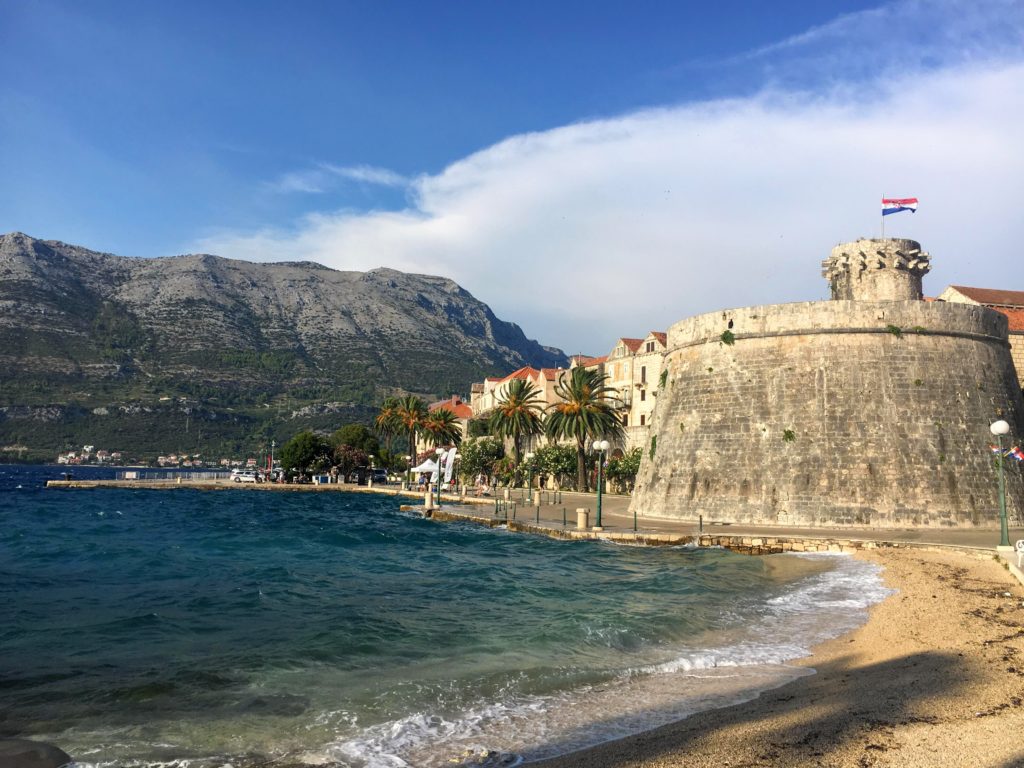 Two Weeks in Croatia Itinerary, Bonus Island: Vis
To experience local Croatian life on an even smaller island, add the island Vis to your two weeks in Croatia itinerary. It's a little out of the way and harder to access than the main three islands. It may require some scheduling in advance, but you're bound to enjoy the slow island life here! 
Last Stop for a Two Weeks in Croatia Itinerary
From any of Croatia's three larger islands, it's possible to take a long ferry ride to the southern tip of the country – Dubrovnik! 
Tip: It's also possible to take ferries all the way to Italy from these islands, usually via Split. 
Dubrovnik is arguably the most famous town in Croatia, both because of its Instagramable viewpoints and because it was a backdrop in the Game of Thrones series. It has one of the largest old town areas in Croatia, filled with wide and winding alleyways as you've seen in GoT's King's Landing. It's a must-see city during two weeks in Croatia, because of its old, well-preserved old town and architecture. 
Check things to do in Dubrovnik here, including kayak out into the water and visit the beach! 
Read up on how to get to Srd Hill (412m in elevation) to get a view over the city. It's also popular to tour Dubrovnik Old Town and climb up the town walls.
Most Croatia itineraries start in Zagreb and end in Dubrovnik, from which you can go to neighboring Kotor, Montenegro, or Bosnia.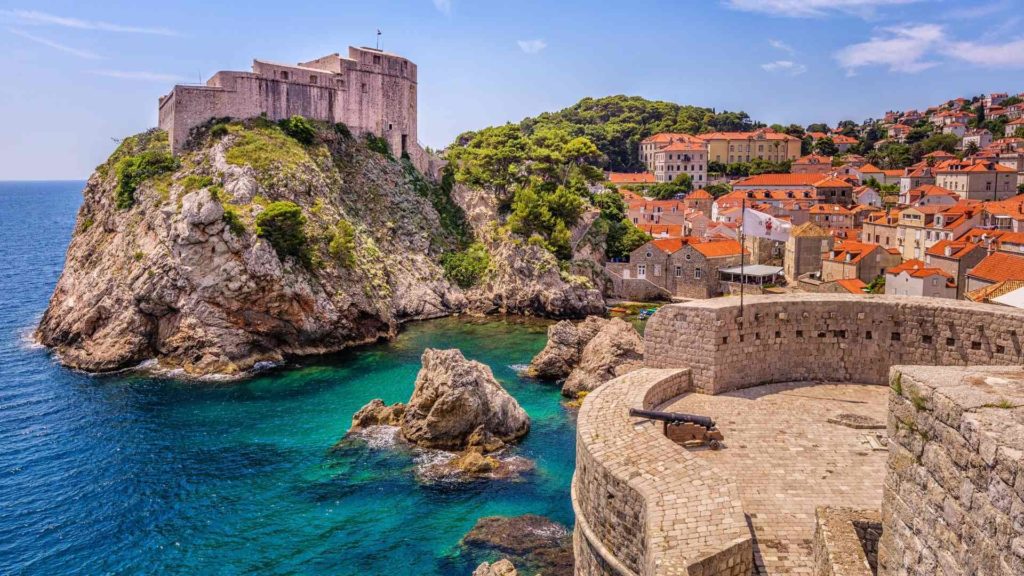 Bonus: After Your Two Weeks in Croatia Itinerary
If you have time after Croatia, from Dubrovnik it's easy to visit neighboring
Kotor, Montenegro
. Kotor is an inland town situated in a valley next to Kotor Bay. It's possible to hike up to some castle ruins for an incredibly picturesque view. 
Also sharing borders with Croatia is
Bosnia and Herzegovina
, an often overlooked country in
the Balkans
because of its lack of beaches. Mostar is closest town in Bosnia and Herzegovina to reach from Dubrovnik or Split, and it's well worth a visit to check out its massive bridge and many cobblestone streets.
Pin this Two Weeks in Croatia Itinerary!
Are You Prepared For Your Travels in the Balkans?