Nagoya, Japan is a large industrial city perfectly situated between Tokyo and Kyoto. Sadly, Nagoya doesn't make it on a lot of Japan itineraries because it's dismissed as just another large city. Actually, Nagoya is filled with interesting attractions, great shopping, and plenty of culture and history.  This Nagoya itinerary highlights the best of Nagoya, and is perfect for designing your next Nagoya day-trip or overnight trip. 
One day in Nagoya allows you to see most of the city's main attractions. If you're traveling Japan with kids or LEGO fanatics, you may want to give yourself two days in Nagoya so you can spend one day at Nagoya Legoland. Day-tripping from Nagoya to Shirakawago is another popular option for a two-day Nagoya itinerary.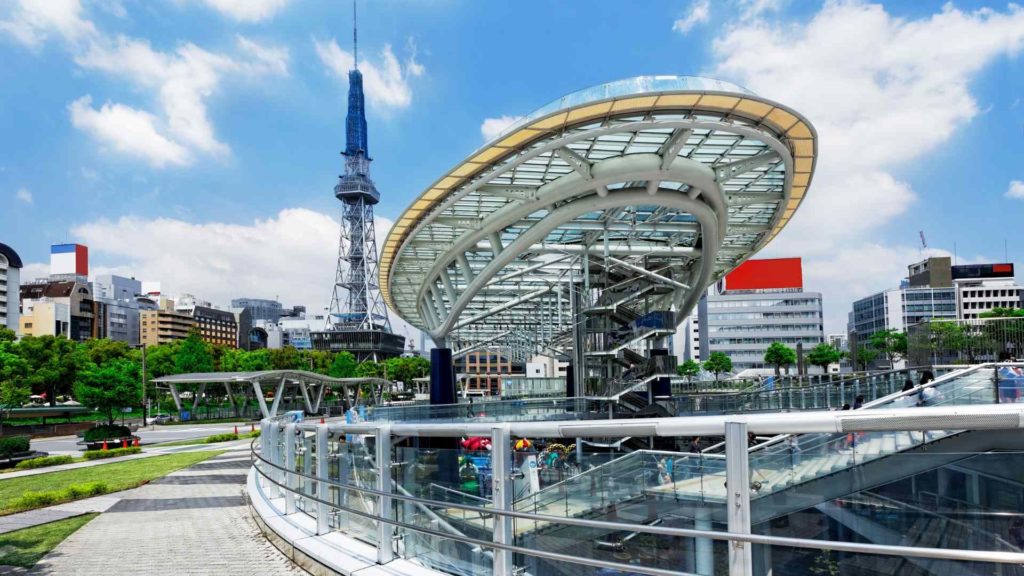 Getting from Tokyo to Nagoya
Tokyo to Nagoya by Bus
If you're backpacking through Japan, getting from Tokyo to Nagoya by bus is usually the cheapest option. Check Japan Bus Online, as well as Willer Express for cheap busses. If you book your Tokyo to Nagoya bus in advance, it could be as cheap as ¥3000 (~$27)! 
Tokyo to Nagoya by Train
If you want to get from Tokyo to Nagoya by train, check Hyperdia for local train schedules and transfers. Traveling Japan by train with the five-use Seishun 18 Kippu, you can take unlimited local JR trains across the country within a 24-hour period. That means for under ¥2500, you can get from Tokyo to Nagoya by train (note it will 6 hours and 6 transfers to reach Nagoya if you travel this way). 
Tokyo to Nagoya by Shinkansen
The most popular way of traveling between Tokyo and Nagoya is by Shinkansen. Many travelers to Japan purchase a JR Pass, which allows for unlimited Shinkansen and JR rides. You can take the Nozomi or Hikari Tokyo-to-Nagoya Shinkansens, and reach Nagoya Station from Tokyo Station in 120 minutes or less, for ~¥11,300, or $103 USD. 
Tip: Sit on the right side of any Tokyo to Nagoya train to try and catch views of Mt. Fuji!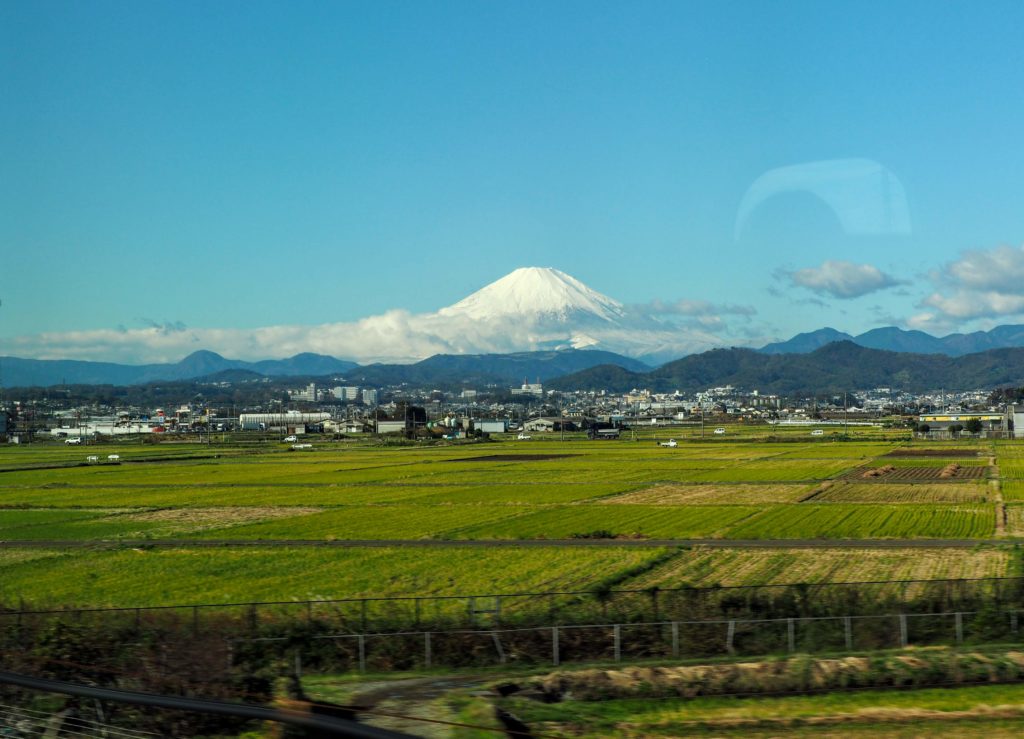 Where To Stay In Nagoya
Because Nagoya remains an off-the-beaten-path city in Japan, you'll be able to stay at nice hotels here for a much better price than in Tokyo or Kyoto. If you're looking for a cheap Onsen Hotel or Ryokan, Nagoya is the city to search for great options at unbeatable prices. 
When looking for a Nagoya hotel, I recommend staying somewhere close to Nagoya Station. For backpackers, I recommend staying at the Leo Star Hostel or the Glocal Nagoya Backpacker's Hostel. If you're looking for a budget Ryokan and Onsen experience, try Kyoya Ryokan! 
Lastly, for a five-star room with a view, you can't go wrong with the 52-floor Nagoya Marriott. 
Morning: Nagoya Castle
Start your one day in Nagoya itinerary by heading to the most famous Nagoya attraction: the Nagoya Castle. Visit early in the morning (it opens at 9 a.m.) to beat the crowds and local school groups that come through the grounds. Nagoya Castle was completed in 1615 by the shogun Tokugawa Ieyasu, and the main keep is one of the largest in the country. Nagoya Castle is known for its golden shachihoko, a mythical half-carp, half-tiger creature that adorns both ends of the main keep's rooftop.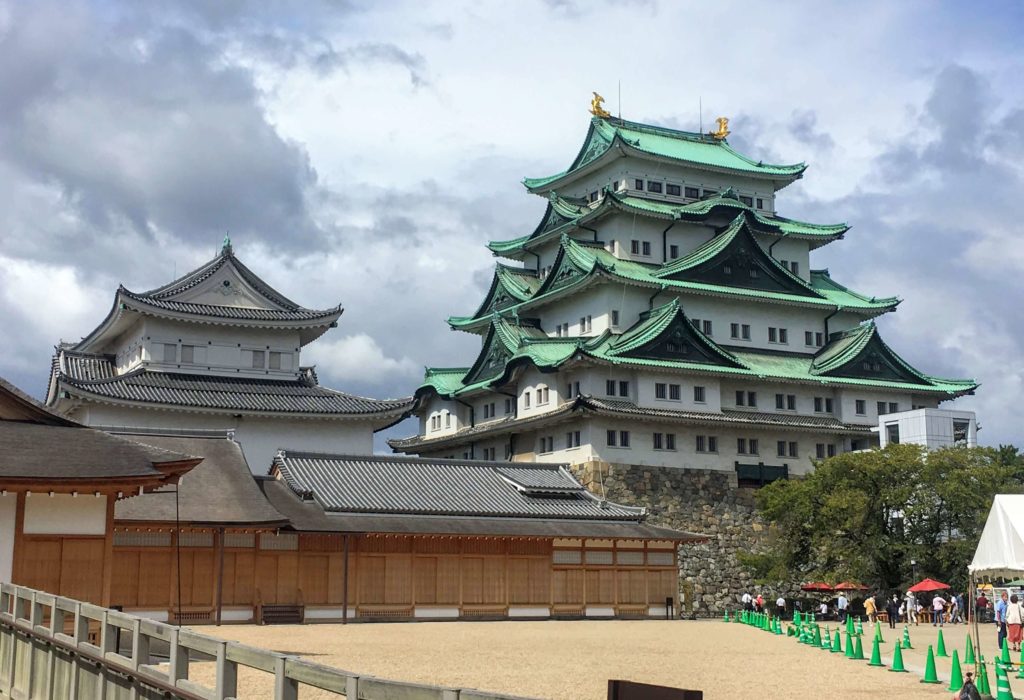 Next to the keep is Honmaru Palace, which can be entered and explored for free with your Nagoya Castle entry ticket. The walls, sliding doors, and interior panels are adorned with intricate Japanese fine art, replicas of ones from the Edo period.
Note the main castle keep at Nagoya Castle will be under construction until March 2022, so you won't be able to go inside of it. However, it's still well worth paying the admission fee (¥500) to wander the castle grounds and visit the Honmaru Palace.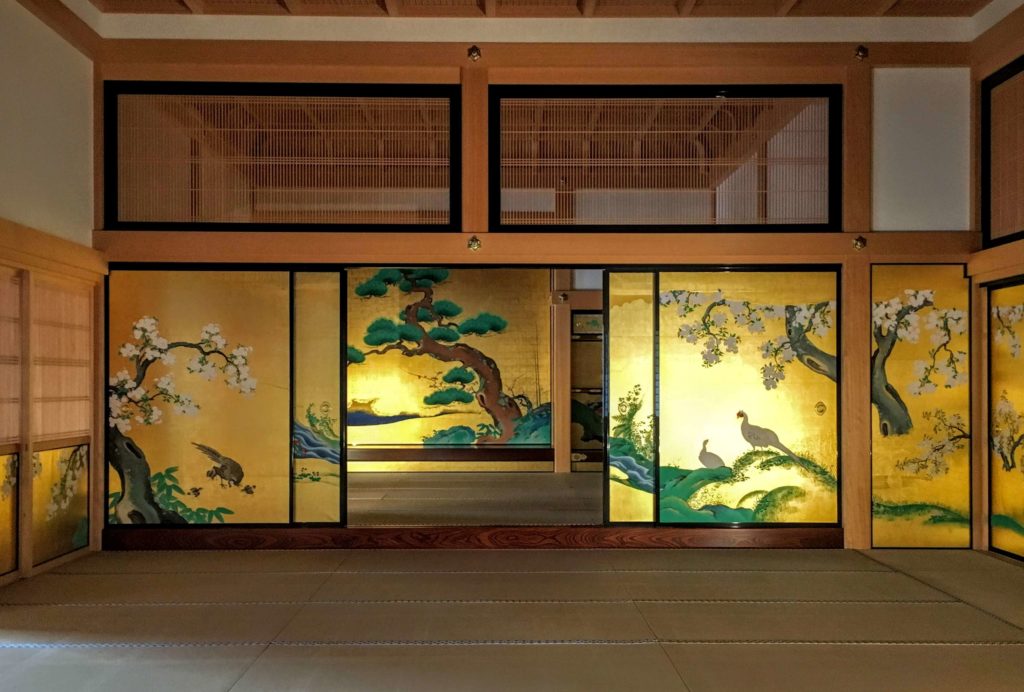 Late Morning: Tokugawa Art Museum or Nagoya Science Museum
What do you want out of your Nagoya itinerary, or even better, your Japan itinerary? If you want to see the best of Nagoya's attractions, the Nagoya Science Museum is a wildly popular museum for locals that all travelers will enjoy. If you are interested in Japanese art, culture, and history, then head to the Tokugawa Art Museum.
The Nagoya Science Museum is home to the world's largest planetarium, and houses an array of incredible interactive science exhibits. Multi-lingual museum guides are available, for several hours of exploring hands-on modern technology displays. Entry is ¥800 for the museum and planetarium for adults, ¥500 for students, and free for junior high school kids and under.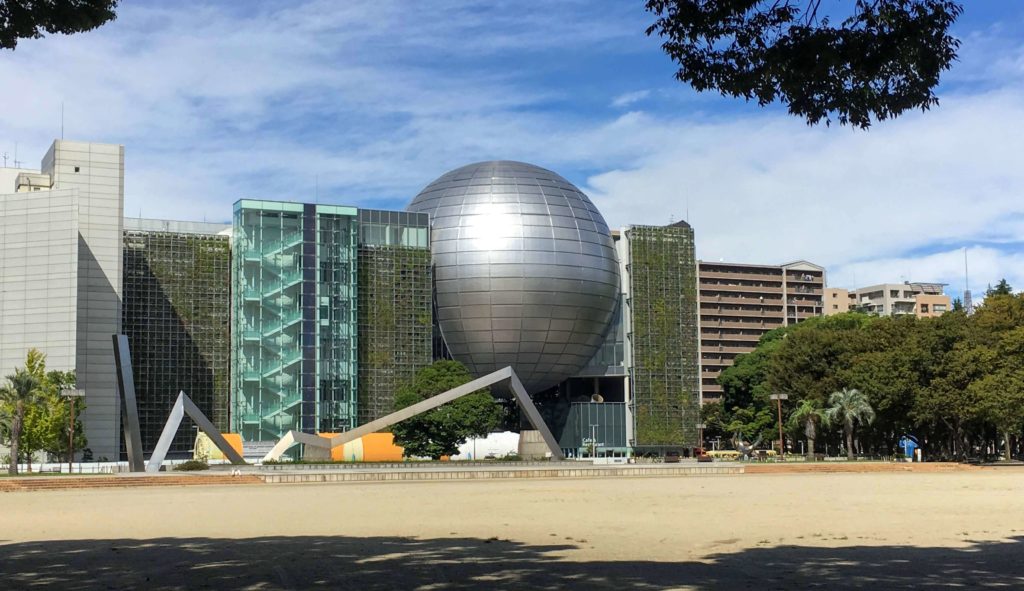 Lunch: Osu Shopping District
For lunch, head to one the most popular Nagoya shopping malls. The Osu Shopping District is a grid of pedestrian-only streets lined with quirky, casual, discount, antique, hipster… all types of stores!
Unlike Tokyo's famous Nakamise street, the Osu Shopping District isn't just a bunch of souvenir shops selling similar Japan-themed items. This is where the locals come to find bargains, add to their antique collections, or find little knick-knacks to decorate their homes with.
Many different types of restaurants can be found here too, serving cuisine from all around the world. Find traditional Japanese izakaya and street-food takoyaki, plus Mexican, Italian, and even Brazilian food!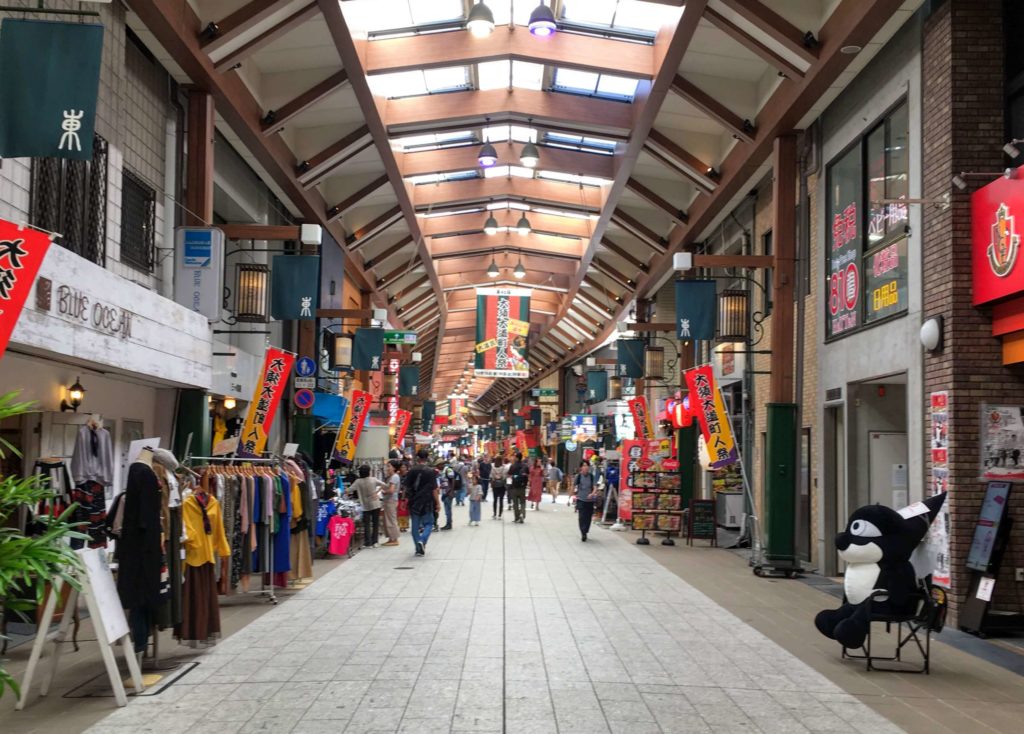 Stop By A Capsule Store
Alongside the antique and boutique shops in Nagoya's shopping district, there are many quirky stores to be discovered too. My favorites were the capsule stores, which pay homage to Japan's famous gachapon or the hand-cranked capsule toy dispensers. Gachapon are seen all over Japan, but Nagoya has a few stores where gachapon is all there is on the inside! Floor-to-ceiling gachapon dispesers are every kid's (and adult kid's) dream come true if they have a few ¥100 coins in hand.
Check out Capsule House Osu for a good example of what to expect.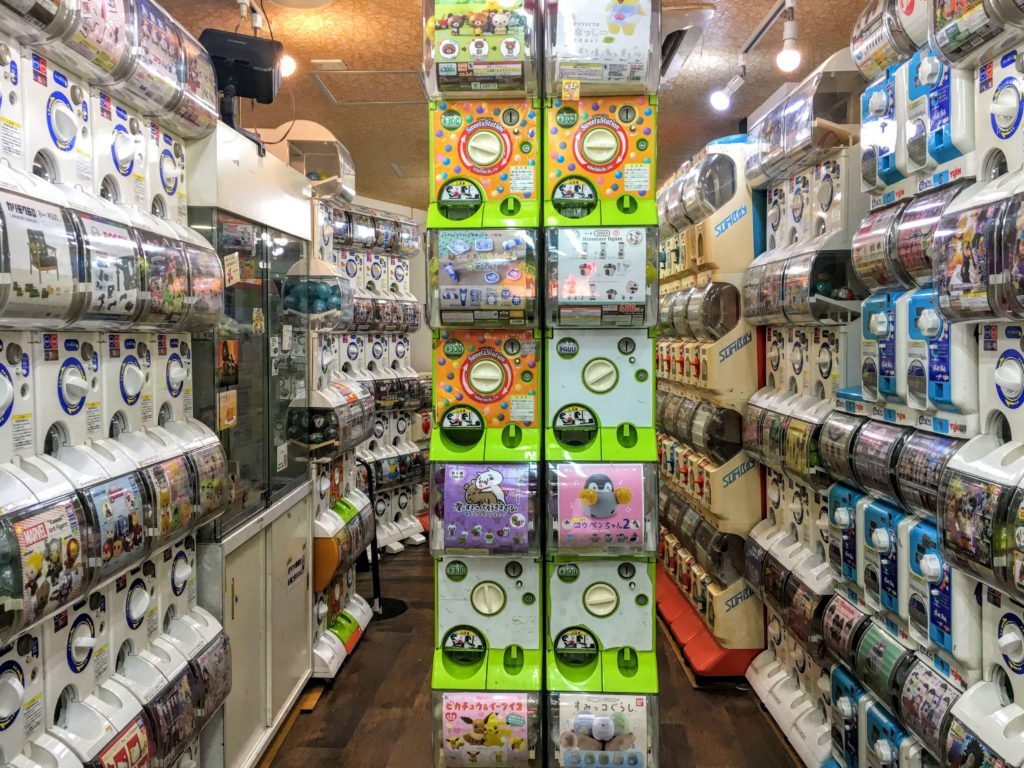 Visit Osu Kannon
Osu Kannon is a large shinto shrine located at the end of Nagoya's shopping district. The building was built in the 14th century in nearby Gifu, but was transported to its current Nagoya location in 1612 by the former shogun Tokugawa Ieyasu. Osu Kannon houses a historical library a wooden statue of Kannon, the goddess of mercy.
One of the great (sometimes scary) things to do here is to give an offering to the shrine's resident pigeons. Tourists, as well as devout visitors can give a small money offering to take a tray of pigeon food to feed to the large flock that hangs out at Osu Kannon. Beware, they WILL land on your head!
Afternoon: Toyota Commemorative Museum of Industry or Atsuta Jingu
Here's another fun decision to make on how to spend your one day in Nagoya! Would you prefer to learn about the company Toyota's history and technological progress at the Toyota Commemorative Museum of Industry? Or would you rather add Atsuta Jingu, a beautiful Japanese shrine, to your Nagoya itinerary?
The Toyota Commemorative Museum of Industry is not just for car fanatics and the tech-savvy. The Toyota automobile company actually started out making textiles, and a large section of the museum showcases their spinning and weaving technology. Interactive exhibits show how this technology evolved through the decades. Another section of the museum focuses on Tokyo as a car company, with many old Toyota cars through the ages on display, plus unique concept cars for the future.
Atsuta Jingu is one of the largest shrines in Japan. Although it was destroyed in WWII and rebuilt in the 1950's the original structure was which was built in the 1st century! The shrine is famous for housing a sword that is one of three sacred imperial treasures. Atsuta Jingu is free to visit, but you're required to pay ¥300 to enter the treasure hall.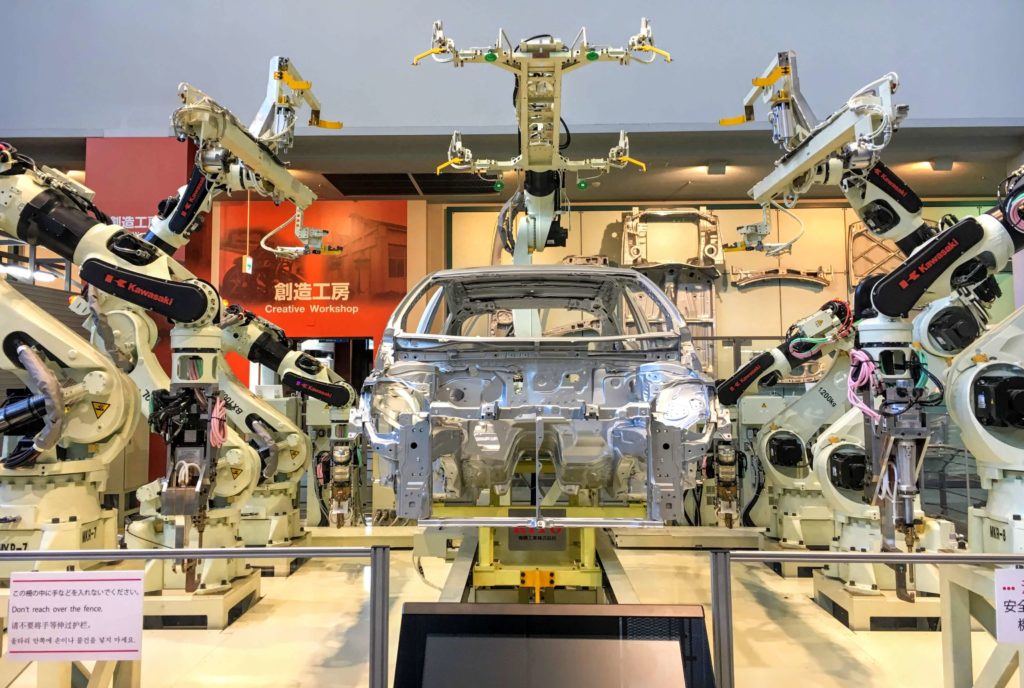 Evening: Oasis 21
Oasis 21 is a Nagoya shopping mall with something for everyone. Countless restaurants here serve all types of cuisine, from Japanese-style soba, ramen, sushi, and meat skewers. You'll also find western staples like ..
Oasis 21 is a great Nagoya shopping mall to visit at night because of the rooftop illumination. Popular with Instagrammers but also as a date night spot, it is possible to climb up to Oasis 21's rooftop for a nice night-time stroll or photoshoot.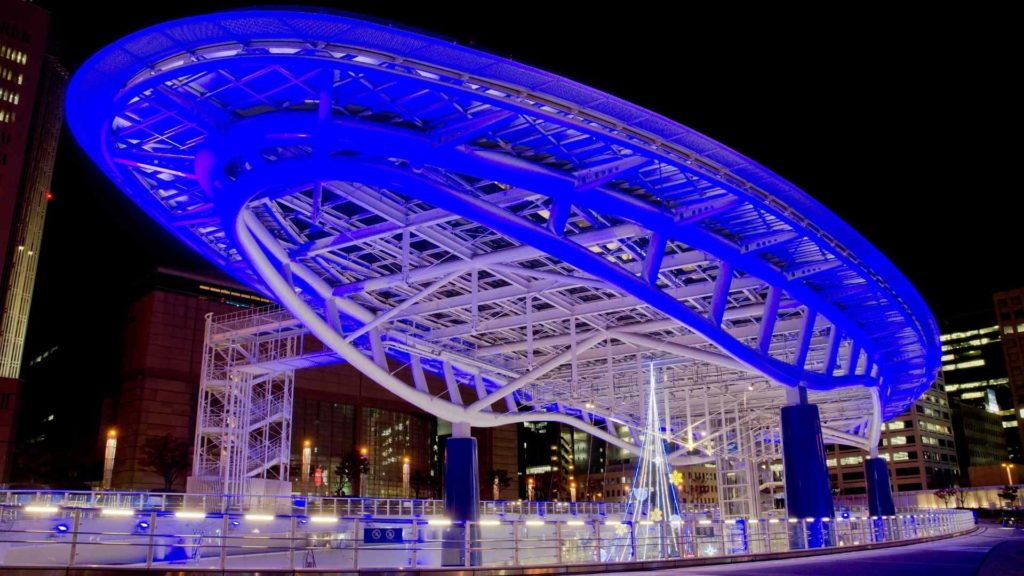 Extend Your One Day In Nagoya Itinerary:
Nagoya Day Trips: Legoland and Shirakawago
On two opposite ends of the sightseeing spectrum are two great Nagoya day-trip destinations: cultural Shirakawago, and kid-oriented Legoland. Both of these attractions will take up a whole day, so consider extending your one day in Nagoya itinerary to a two-day (or even three-day!) Nagoya itinerary. 
Shirakawago (and neighboring Takayama) are UNESCO World Heritage sites, where dozens of historic homes with slanted thatched-roofs can be visited. These homes used to belong to Japanese merchants and artisans hundreds of years ago, and are still preserved and lived-in today. You can try to bus from Nagoya to Takayma and make a DIY day-trip, but it cost is the same as taking a tour to Shirakawago from Nagoya. Plus it's much less of a hassle! 
Nagoya's Legoland is a fun-filled theme park, perfect for if you're traveling Japan with kids. 40 different attractions cater to kids of all ages, and lego versions of Japanese landmarks can be spotted here too. Be sure to buy tickets in advance!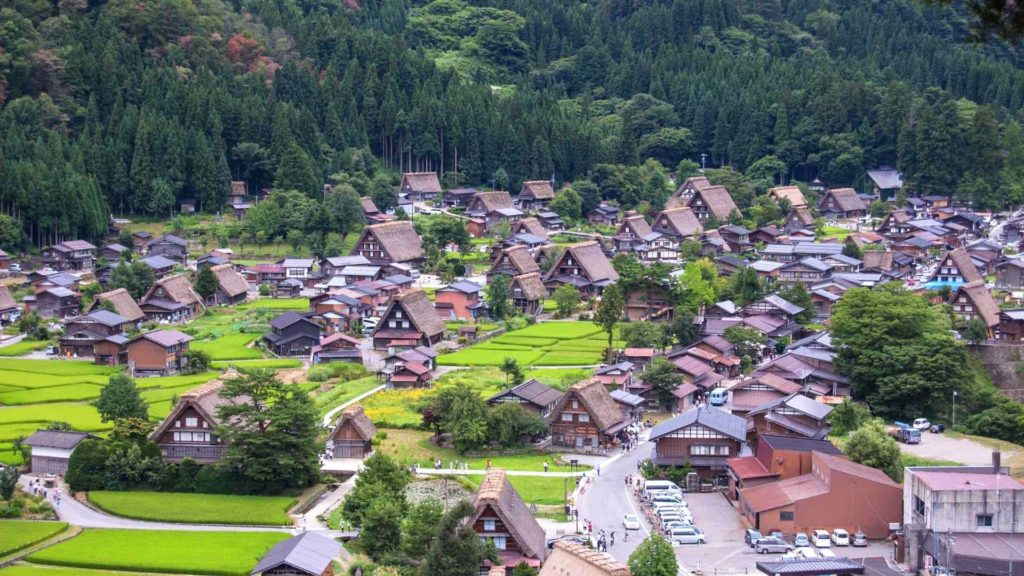 Pin This One Day In Nagoya Itinerary!
Are You Prepared For Your Trip To Japan?
Be sure to check out my Japan home page for Japan travel information, insider tips, reading list, and must-haves for traveling to Japan!