Extra days in your Tokyo Itinerary? Seen all the top things to do in Tokyo and checked off some of the weirdest things to do there too? That's a sign to pack up your day bag and head out on the best day-trip from Tokyo! 
There are many incredible day-trips from Tokyo, even within one hour by train. Explore a small beach town (Enoshima), wander through historic temples (Kamakura), spend time in nature away from the crowds (Mt. Mitake, ok this one takes more than one hour) and more. 
Here is the definitive list of best day trips from Tokyo. 
Best Day Trips from Tokyo Table of Contents:
Yokohama is a day-trip from Tokyo that's by far the easiest to get to. It's only 30 minutes by train from Shinjuku and Tokyo Stations. 
Yokohama offers visitors a sea-side escape from Tokyo, especially along Yamashita Park. This sprawling park has many wide-open spaces and benches, perfect for a slow day. Nearby is Yokohama's famous Chinatown, which is the largest in Japan. Chinatown is popular for its street food and for bargain shopping. 
Other things to do during a Yokohama day trip from Tokyo
Shop and dine at the Red Brick Warehouse building. These buildings were built in the early 1900's and are home to many boutique shops and high-quality restaurants. 
Visit Sankeien Garden, a beautiful Japanese garden southeast of Yokohama. In the gardens are a three-storied pagoda, a historic Japanese home, and scenic bridges. 
Take an afternoon or dinner boat cruise along the harbor for stunning views of Yokohama city
Make your own cup noodles at the Yokohama Cup Noodles Museum. Learn about how cup noodles were invented by Momofuku Ando, and try different noodle dishes from around the world.
Head up to Yokohama's tallest tower, and admire the 360 views from its Sky Garden. Buy tickets online in advance for a small discount.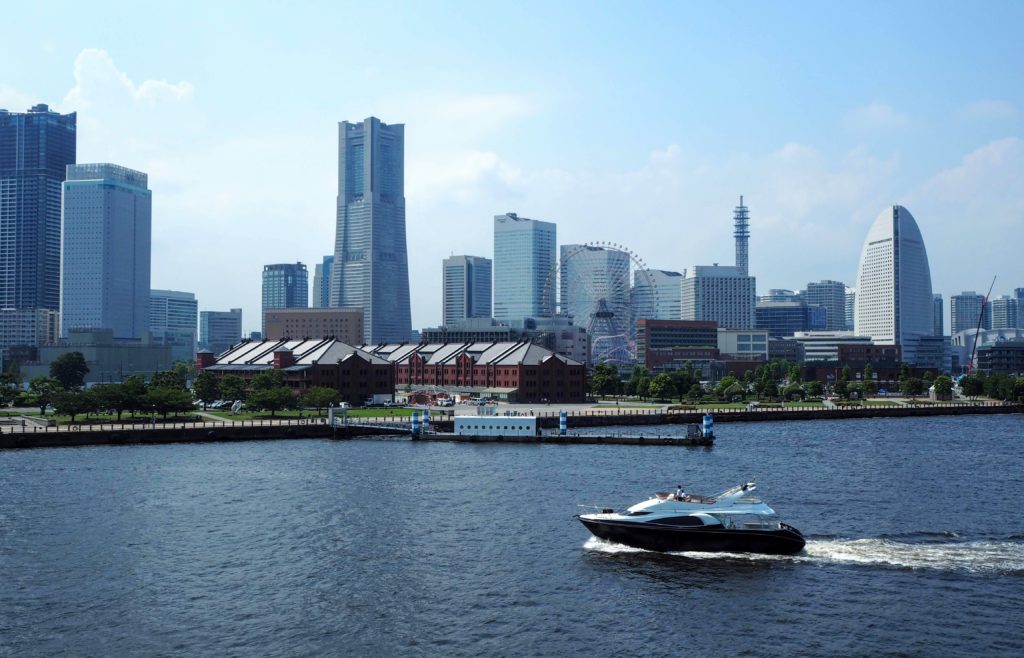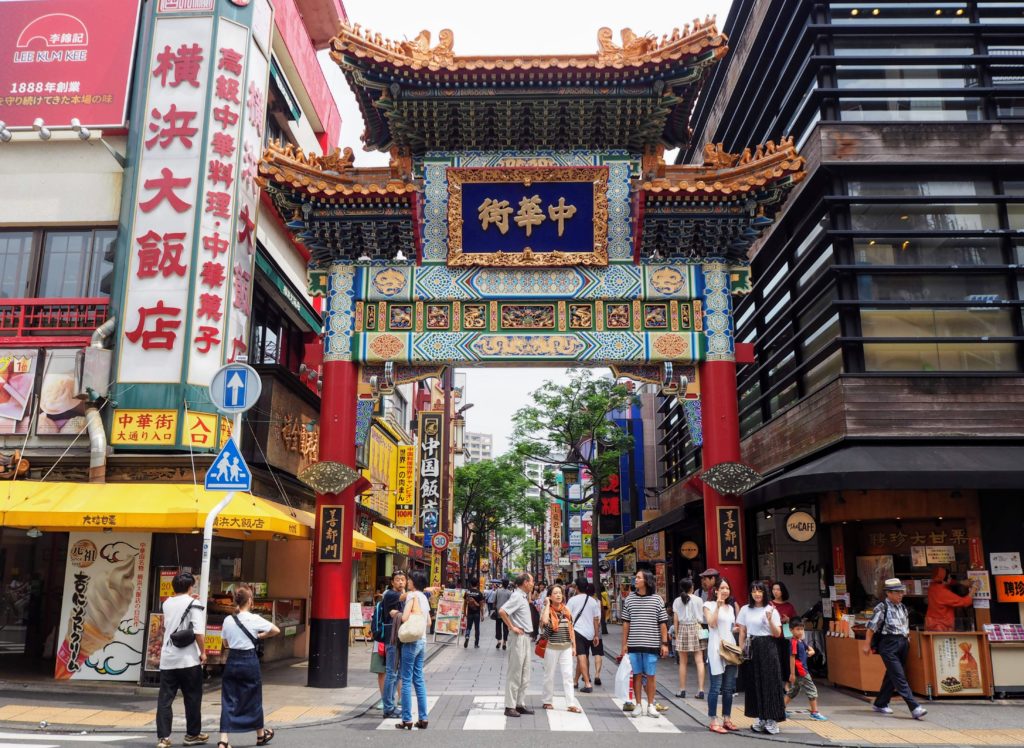 Kamakura may be the second most popular day-trip from Tokyo. By train it takes about an hour to reach from Shinjuku and Tokyo stations.
Kamakura is famous for its bronze Great Buddha statue, as well as its many other historic temples and shrines. Unlike Yokohama which is still a large city like Tokyo, Kamakura feels more like a small countryside town. If you stray from the main shotengai tourist shopping districts, you get a great feel for what rural Japanese life might be like.
Here are some other things to do on a Kamakura Day-Trip from Tokyo
Visit the Tsurugaoka Hachimangu Shrine, one of the most famous in Kamakura that is built into the side of a mountain.
Shop for souvenirs and enjoy Japanese street food along Komachidori, the main shopping street leading up to Tsurugaoka Hachimangu Shrine.

Go to the beach. Hasa Beach (near Hasa Station) is one of the easiest beaches to reach from Tokyo.

Visit hidden temples. There are countless small, local temples scattered around Kamakura, away from the crowds, that are waiting to be explored.

Take on one of Kamakura's hiking trails, like the Tenen Hiking Trail. Wander away from the city and into the peaceful forest.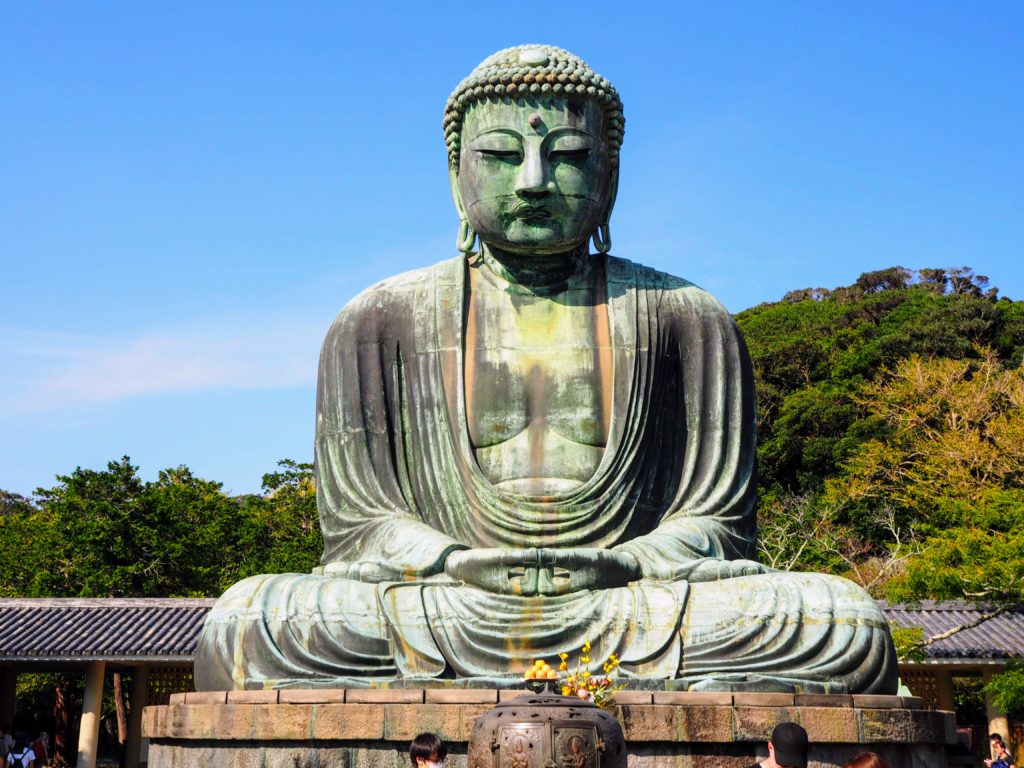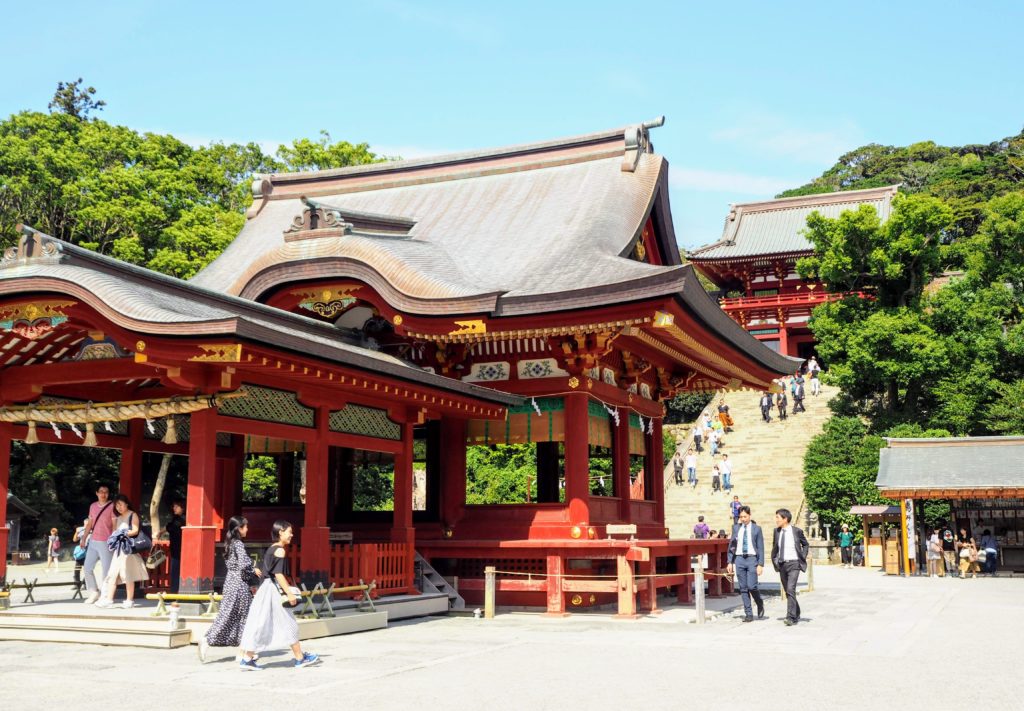 A small island off the cost of Kamakura, Enoshima is a great day-trip destination from Tokyo. Its landscape is rugged, with many steep cliffs continuously pounded by rough waves. The forest area above the waves is home to small historic shrines, a botanic garden, and the Enoshima Candle lighthouse and viewpoint.
Here are some things to do in Enoshima on a day-trip from Tokyo:
Shop along the main street, where you can try traditional street food of the area including flattened shrimp crackers.

Visit the Enoshima Shrine, which was built in 1182.

Wander through the Botanic Gardens (¥200 per person).

Go up in to the Enoshima Candle for a view over the sea (¥300 per person).

Ring the love bell to eternalize you and your S.O.'s relationship.

Explore the caves (if they are open), which are home to buddha and dragon statues.

Wander around the cliffs and rocks on the far side of the island, which is a perfect spot to enjoy sunset.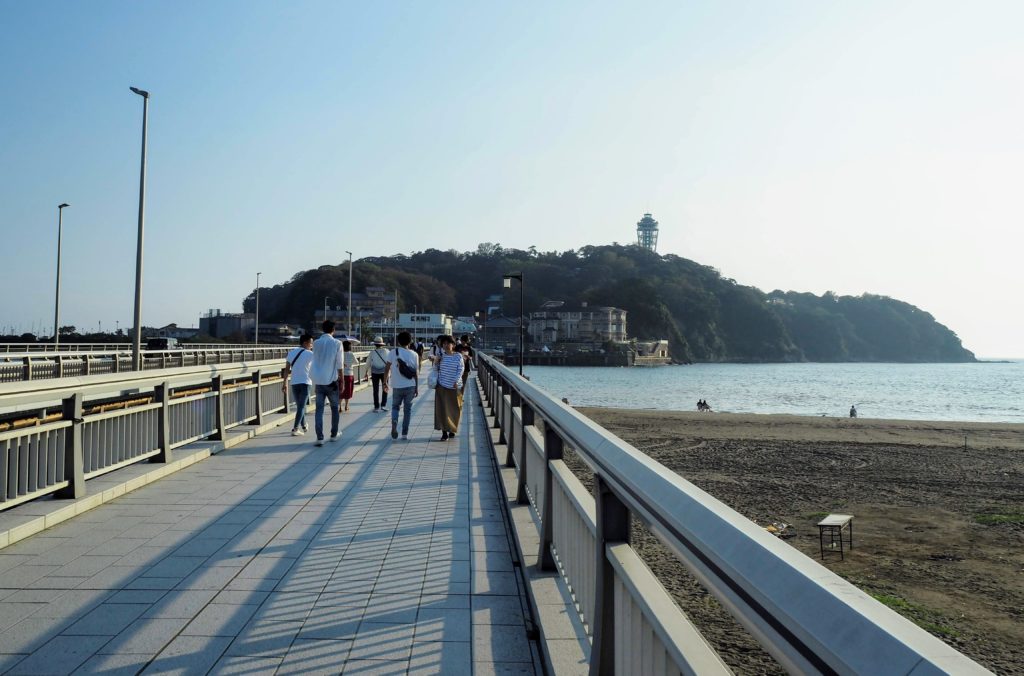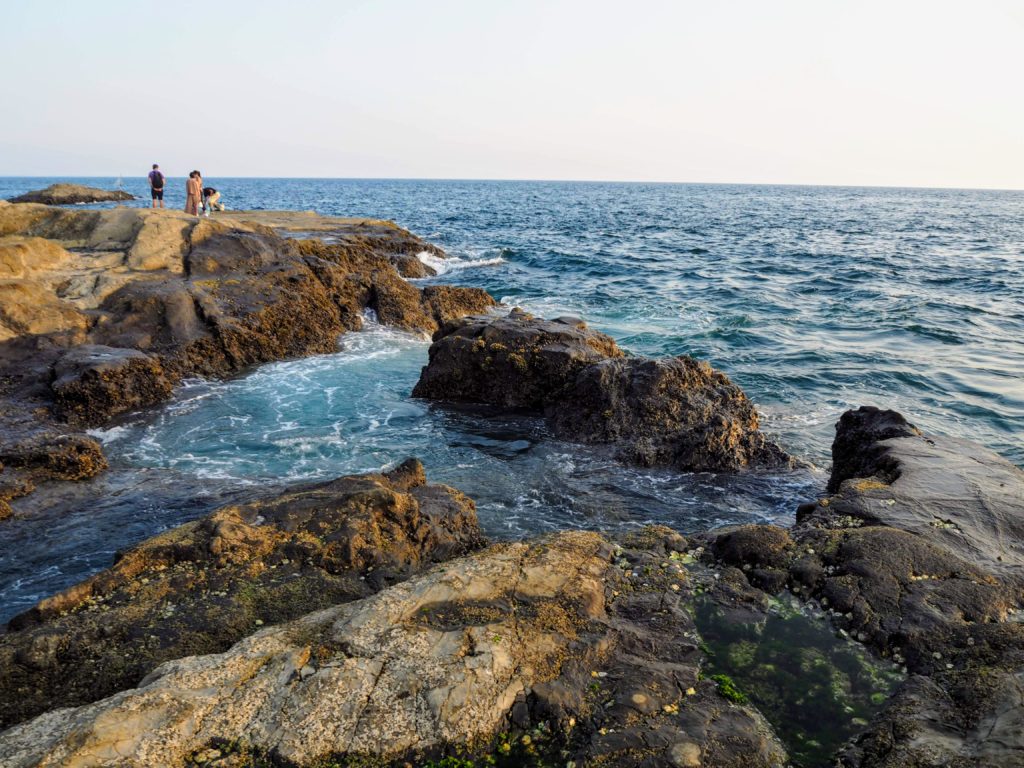 Kawagoe is a historical city that is an under-the-radar day trip from Tokyo. Nicknamed "Little Edo", its many traditional buildings and old shrines have been preserved for hundreds of years. Similar to Kyoto, locals and tourists both enjoy renting kimonos to wander the traditional Japanese streets of Kawagoe.
Kawagoe can be reached in 40 minutes from Ikebukuro station, on the Tobu-Tojo Line.
Things to do in Kawagoe on a Day-Trip from Tokyo include:
Shop along the Wakitamachi commercial street, where you can find game centers, yakitori restaurants, 100-yen shops, souvenir shops, and more. 
Visit the Koedo Kurari Tourist Center, where you can try different snacks native to Kawagoe and Saitama prefecture. 
Drink vending-machine sake next to the Tourist Center. ¥500 gets you four tokens, which you use to taste-test four different types of sake.
Visit Kawagoe Kumano Shrine to get rich quick – a spring here is rumored to double your fortune, if you wash your fortune (usually a handful of coins) in its water. 
Shop at Kashiya Yokocho, or candy alley. An old preserved alleyway filled with Japanese candy and snack vendors that look like they've been here for centuries. 
Admire the Kawagoe Clock tower, the most iconic building in the heart of Kawagoe's Little Edo district.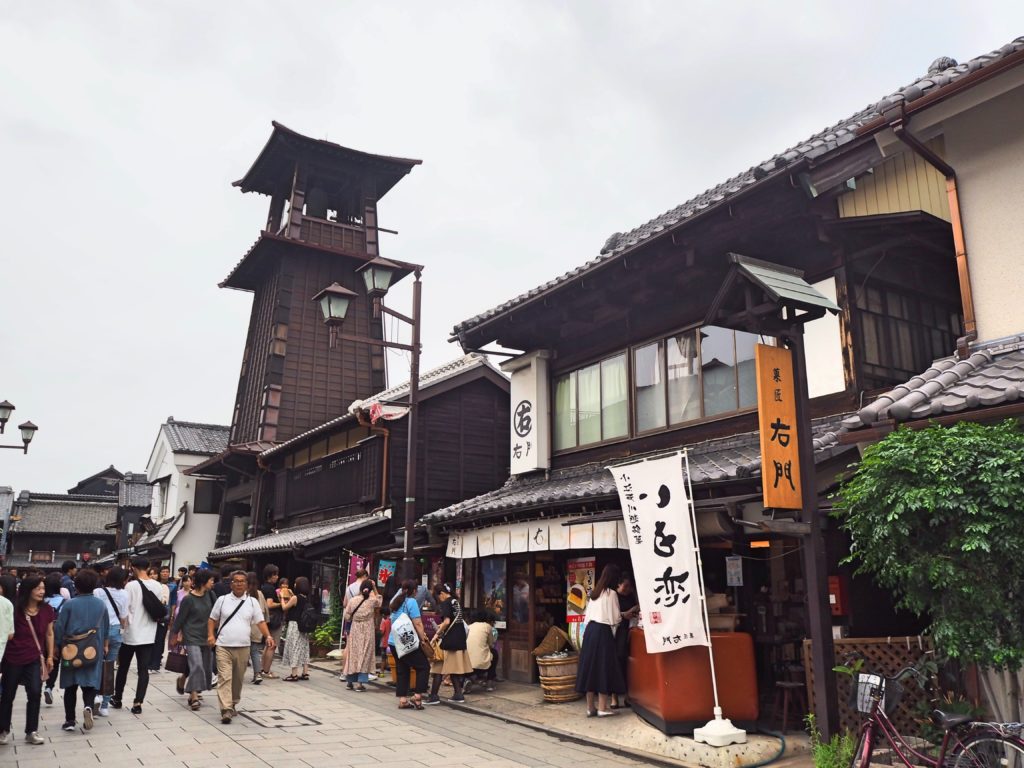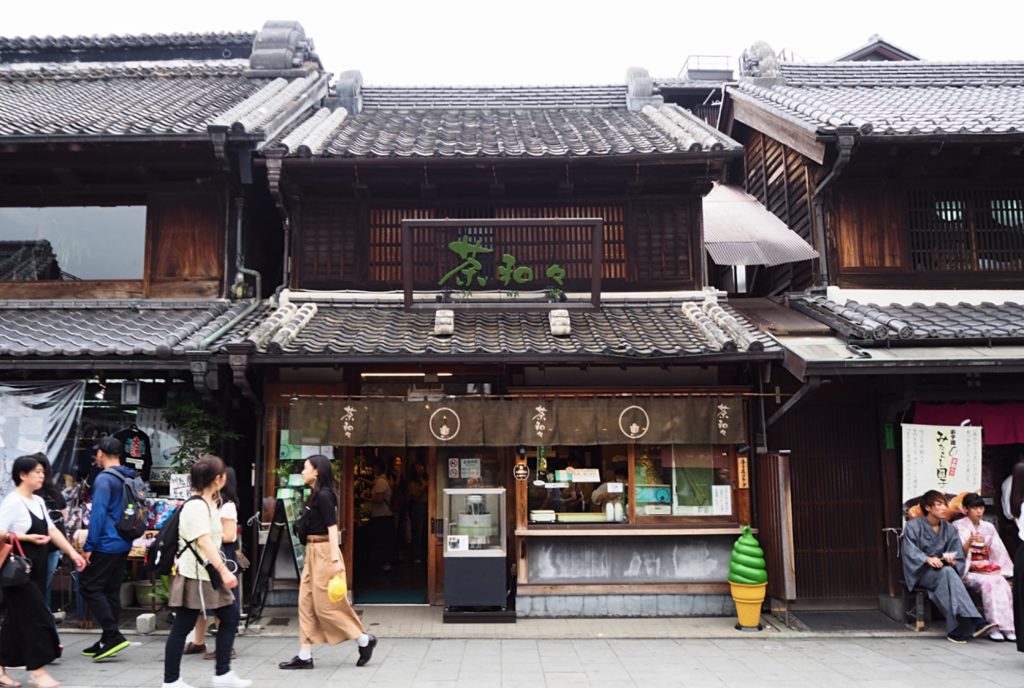 Mt. Takao is one of the best day trips from Tokyo if you want to experience the Japanese countryside. Only 45 minutes by train from Shinjuku Station, Mt. Takao is a great escape in to nature and even has views of Mt. Fuji on clear days. Come to Mt. Takao for hiking, admiring old mountain temples, and enjoying a meal with a view at the summit.
From the train station, there are a few different ways to get to the top of Mt. Takao: hike for 40-60 minutes (free), take the cable car (¥470 one-way), or take the chair lift (¥470 one-way). 
Things to do on Mt. Takao include:
Wander through the many temples and shrines near the summit
Try and spot some wild monkeys in the trees (don't feed them!)
Hike to Momijidai, one of the best Mt. Fuji viewpoints near Mt. Takao (20-30 minutes)
Enjoy a meal of soba or udon at the summit
Learn about Japanese mountains and nature at the Mt. Takao Information Center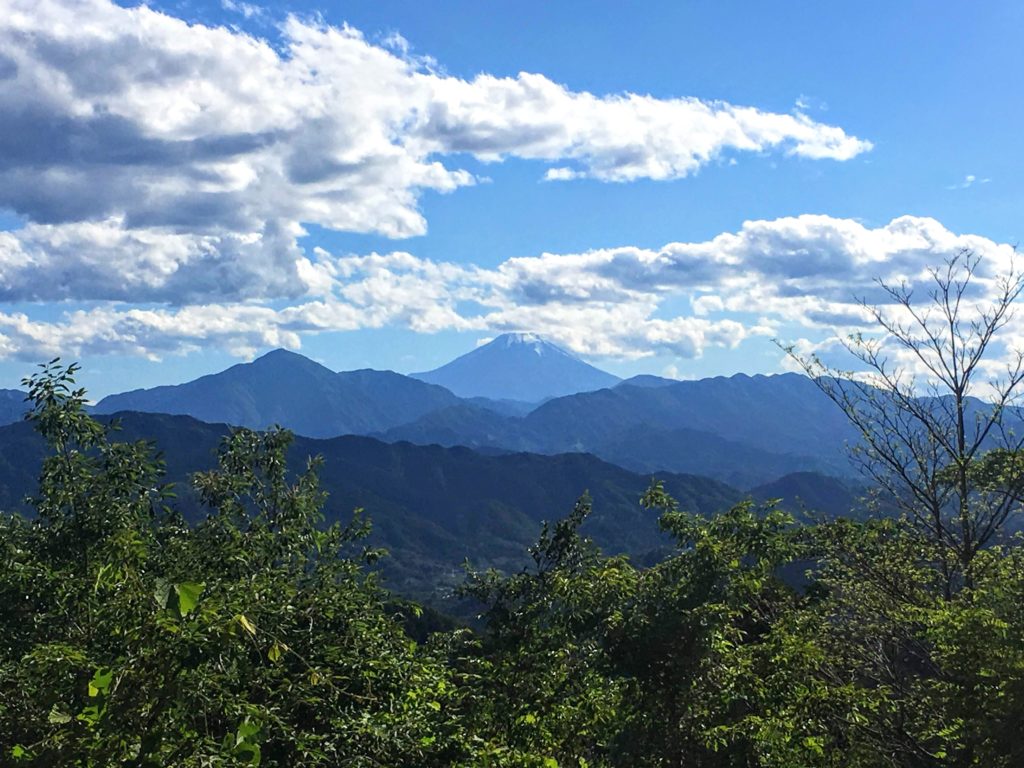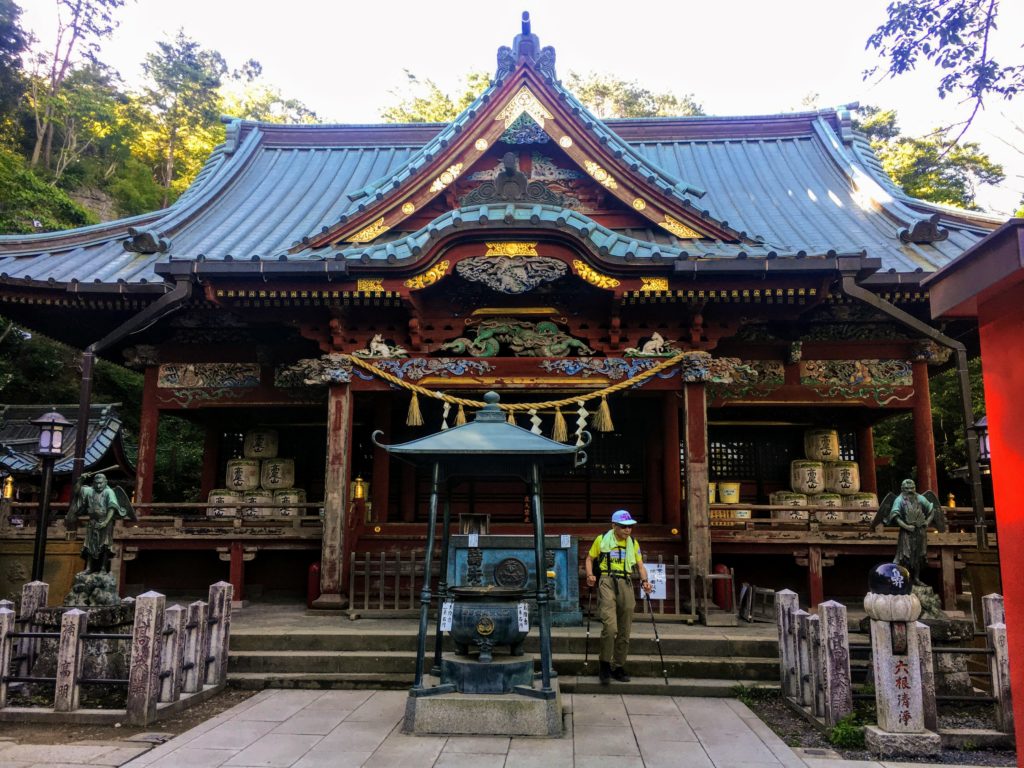 Mt. Jinba is the best day-trip from Tokyo for hikers. It's a train ride and a bus ride from Tokyo, but the trails here are much less crowded and commercialized than Mt. Takao. The only way to the top is to hike, making it a popular spot for trail runners and local hikers. 
Connect a day-trip from Tokyo to Mt. Jinba's summit, with the extra hike to Mt. Takao. It includes the best views of Mt. Fuji and the Kanto plain, and gets in a lot of exercise! 
Things to do at Mt. Jinba:
Have a picnic at the summit in any of the wide-open grassy spaces
Try the local mountaineering food (udon, soba, etc) to refuel after your hike
Take pictures with the interesting-shaped horse statue at the summit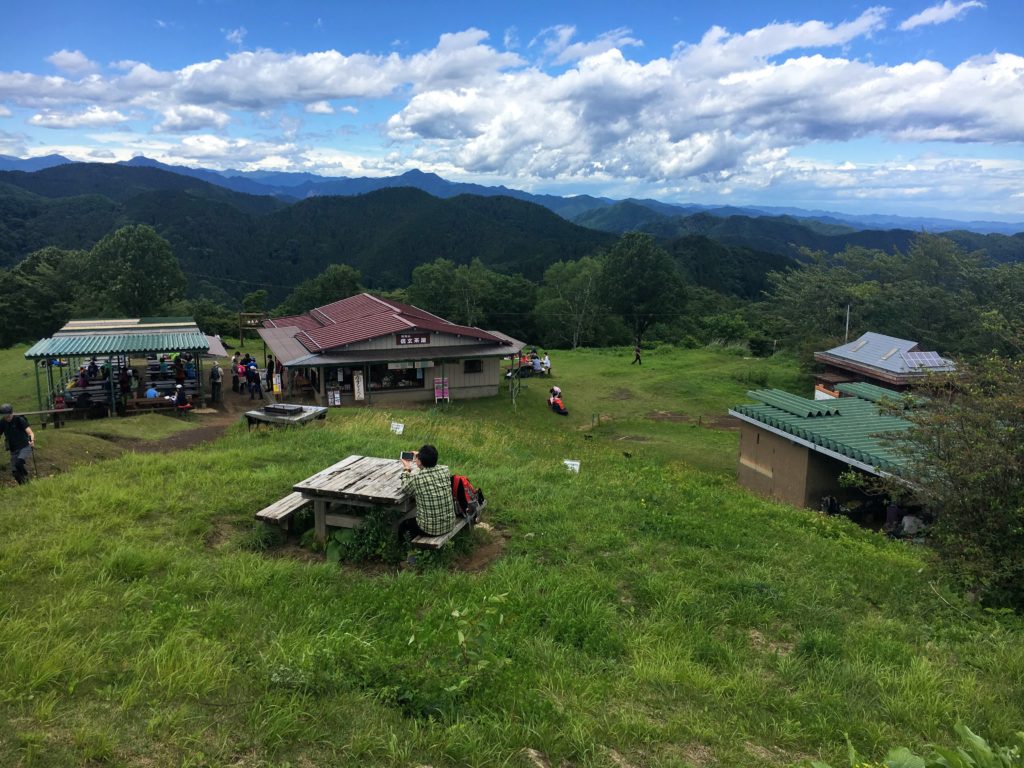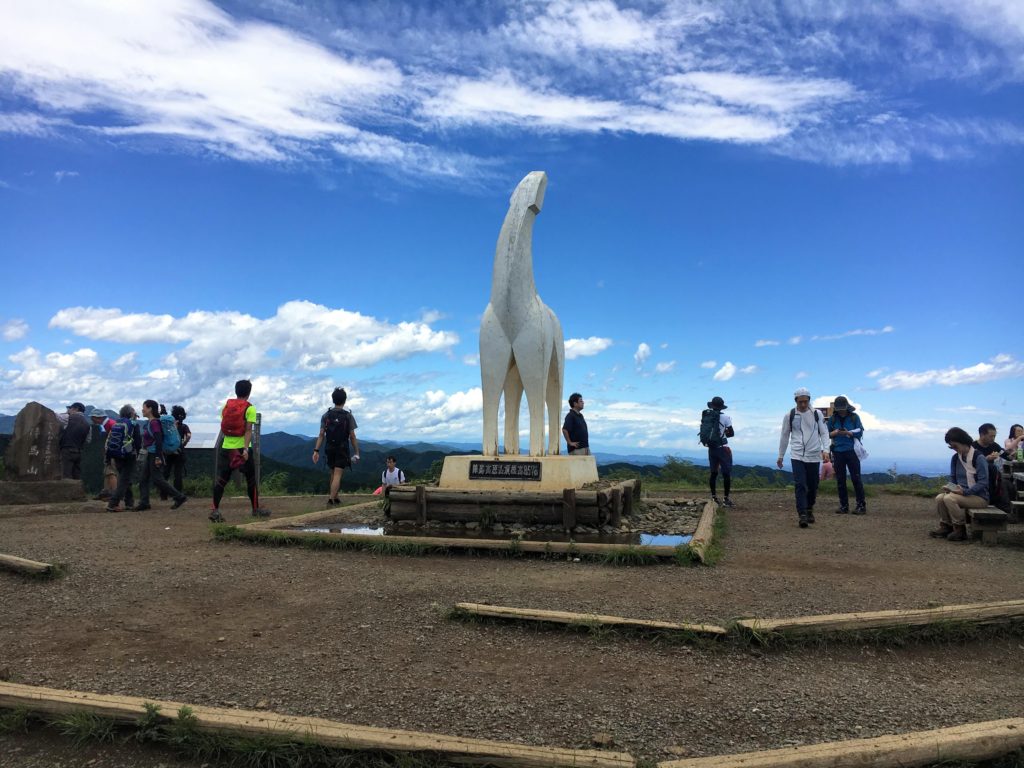 Similar to Mt. Takao, Mt. Mitake is a holy mountain further west from Tokyo. For hikers, Mt. Mitake is one of the best day-trips from Tokyo because there are a number of hiking trails to different mountain summits in this area. 
It used to be a popular pilgrimage spot for monks to hike up to, then stay the night in temple accommodation. Now, there is a cable car that can take visitors up and down Mt. Mitake, but still plenty of temple accommodation options. 
Things to do on a Mt. Mitake day trip from Tokyo:
Hike the old pilgrimage trail to the summit (~1 hour)
Explore the many old shrines, including one where you can get an omamori good-luck charm to bless your dog
Have lunch with a view at the many mountain summit restaurants serving traditional Japanese dishes
Go souvenir shopping at the surprising number of souvenir shops located so high on Mt. Mitake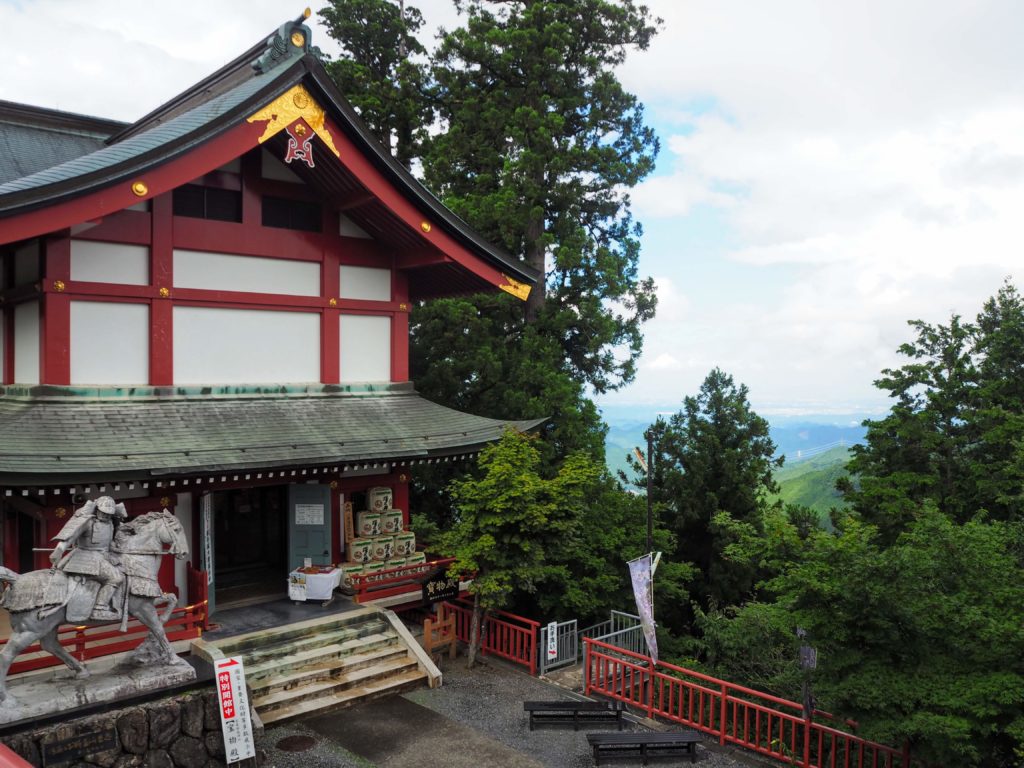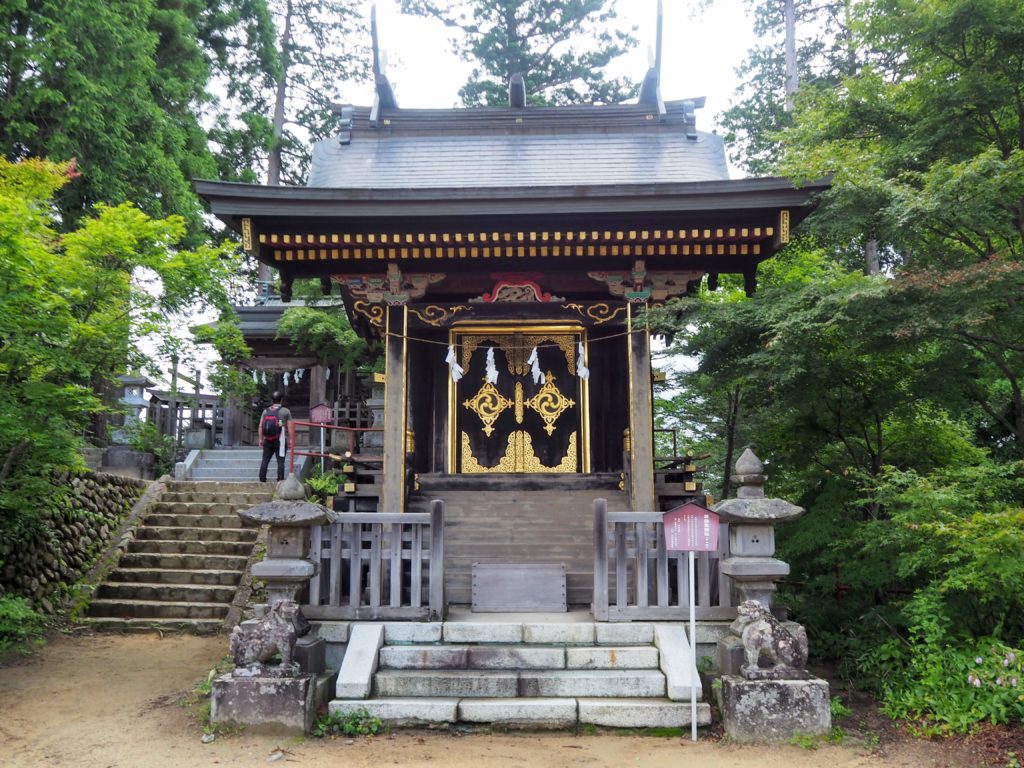 Hakone can easily be visited as one of the best day-trips from Tokyo, although it's a popular over-night destination. Hakone is famous for its hot springs and its views of Mt. Fuji. It's a great place to visit for people who like the traditional side of Japan, and who love amazing views of nature. 
Things to do on a Hakone Day-Trip from Tokyo:
Visit Hakone Shrine and its torii gate overlooking Lake Ashi.
Take a 30-minute pirate ship boat cruise across Lake Ashi, with beautiful views of Mt. Fuji.
Take the Cable Car up to Owakudani viewpoint, for famous views of Mt. Fuji.
Eat volcanic black eggs! These eggs were boiled using the heat from underground volcanic activity.
Visit museums like the Hakone Open Air Museum and the Art Museum of Hakone
Relax at an Onsen Theme Park: Yunessun has regular hot springs baths plus ones filled with wine, sake, coffee, and more! 
Are You Prepared For Your Next Travelventures?