Auckland is the largest city in New Zealand and is the business hub of the country as well as the main transit hub for visitors flying in and out of Auckland International Airport. Much of Auckland's best sights can be experienced in just 24 hours! Here's my one day in Auckland itinerary, perfect for long layovers and short trips to New Zealand.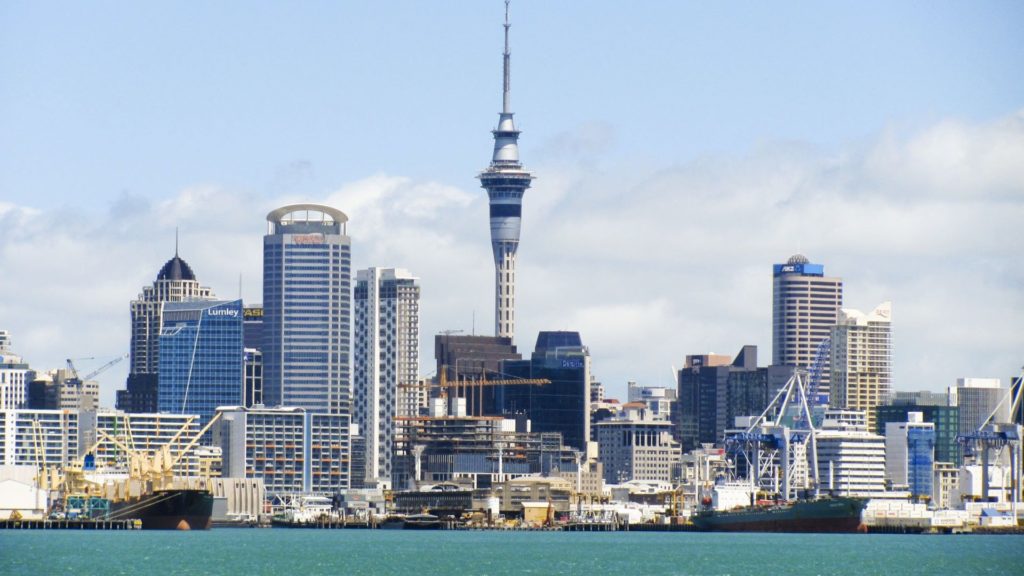 Getting to and from Auckland International Airport to Auckland Central Business District (CBD)
I found the best transport option to get to Auckland city center from the airport was the SkyDrive bus, especially when traveling solo. For a flat rate of $17 NZD per adult, the bus runs every 30 minutes between the airport and Auckland CBD, dropping guests off the base of Auckland's iconic Sky Tower building. SkyDrive busses run from 5:00am to 10:30pm everyday.
If you'd prefer a private shuttle or are arriving/departing Auckland when the shuttle bus isn't running, I highly recommend booking an airport shuttle, since I found Ubers are expensive and unreliable in Auckland. I booked a shuttle for a flat rate through GetYourGuide and experienced first-class service and timeliness – even for a 4am pickup from Auckland!
Taxi fares from Auckland International Airport can be found on the airport website. 
Where to stay in Auckland
For a short stay in Auckland, whether it's 24-hours or for a long layover, I recommend staying somewhere centrally located. These accommodation recommendations below put you in Auckland CBD, close to all of the activities on my Auckland one day itinerary, as well as in a prime location for accessing airport shuttle and taxi services.
Budget option: Attic Backpackers – this is where I stayed in Auckland, which had social hostel vibes. The backpackers has outdoor seating areas, a shared kitchen, bathrooms, and living quarters. 
Mid-Range option: Ohtel Auckland – this great all-rounder hotel offers spacious and colorful suite rooms with views of the Auckland skyline.
Luxury option: Hotel Britomart – this five-star hotel is an Auckland icon located walking distance from Viaduct Harbour and Queen Street in the heart of the city. 
One Day in Auckland Itinerary
First things first, head to a coffee shop for a cuppa and some brekkie to start this Auckland one day itinerary. I loved and recommend the hole-in-the-wall Remedy Coffee shop. It was conveniently on the same block as my hostel, Attic Backpackers, on Wellesley Street West. 
Although the rest of the street was quiet so early in the morning in Auckland, this coffee shop was filled with locals, which is always a good sign! Food served here in the morning include the ever-popular bacon and egg roll, toast with different yummy toppings like beetroot hummus, and various porridge and power bowls.
From Auckland CBD continue your Auckland itinerary on foot past the University of Auckland and the Auckland University of Technology to reach the Auckland Domain. 
The Auckland Domain is one of the largest green areas in the city and includes botanical gardens, cafes, walking trails, massive grassy lawns, and a sports field complex. Spend some time here enjoying nature and the (hopefully) beautiful weather in Auckland.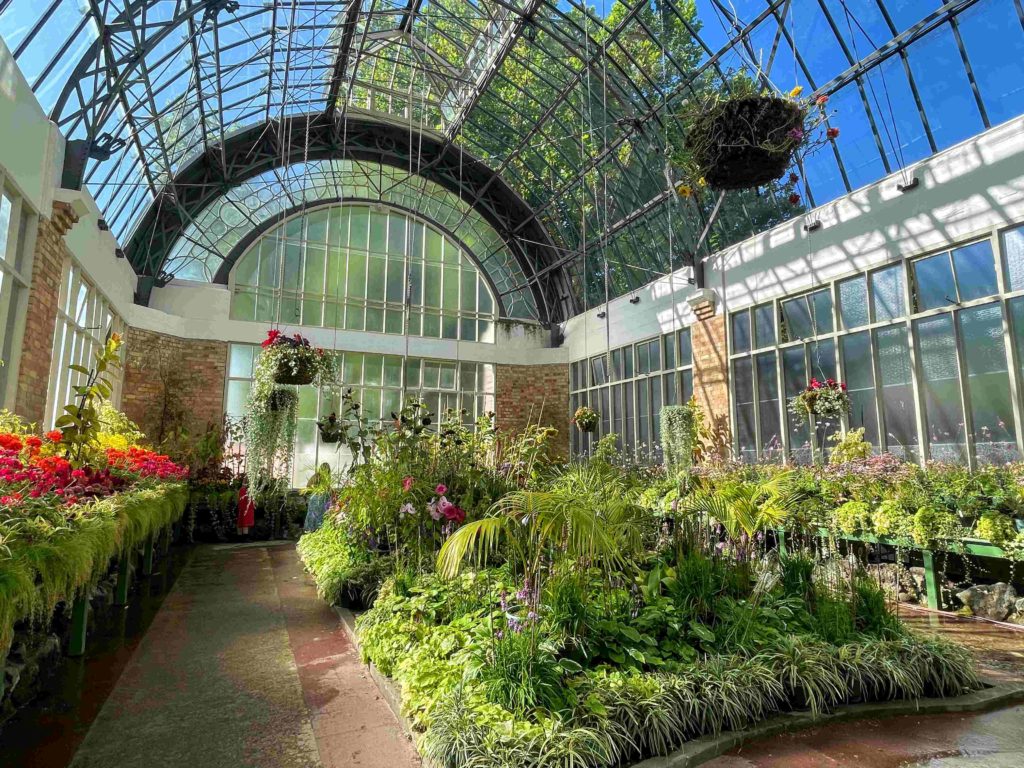 In the center of the Auckland Domain is also the Auckland War Memorial Museum, the next stop on my 24 hours in Auckland itinerary. Despite its name, this museum is not just a war memorial. It actually showcases a myriad of New Zealand, Maori, Pacific region, Asian, and natural history collections as well as having a military history collection.
The Auckland War Memorial Museum is the perfect place to spend the rest of your morning on this Auckland one day itinerary because it tells the history and story of New Zealand and its people, as well as New Zealand's neighboring communities in the Pacific region. It was genuinely one of the best museums I have ever visited!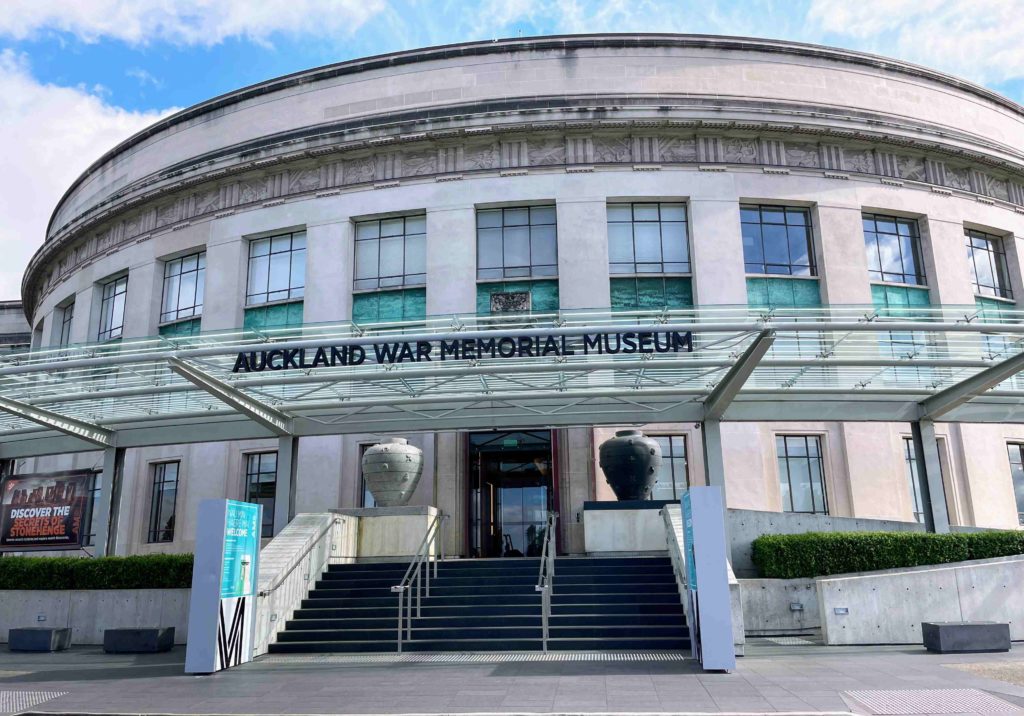 Lunch - One Day in Auckland Itinerary
Continue your one day in Auckland by continuing down behind the War Memorial Museum towards Parnell Road. This road lies few blocks from the Auckland Domain and will curve you back in the direction of the CBD. Parnell Road is a popular destination with locals and tourists, and is known for its many trendy cafes, restaurants, and home decor and art shops.
Lunch at Biskit Cafe & Bistro, a bustling local eatery serving up large portions of New Zealand favorite brunch and lunch meals like eggs benny, next-level avo smash, and beef burgers.
Alternatively, check out Winona Forever Cafe & Bakery a little further down Parnell Road. This colorful and rustic spot serves Instagram-perfect meals, made from sustainable, fresh New Zealand ingredients.
Tip: If you're visiting Auckland on a Saturday, the Parnell Farmers' Market is on from 8-12pm behind the War Memorial Museum. Another great option to grab a bite to eat (think pies, pastries, and other street foods) during your Auckland one day itinerary.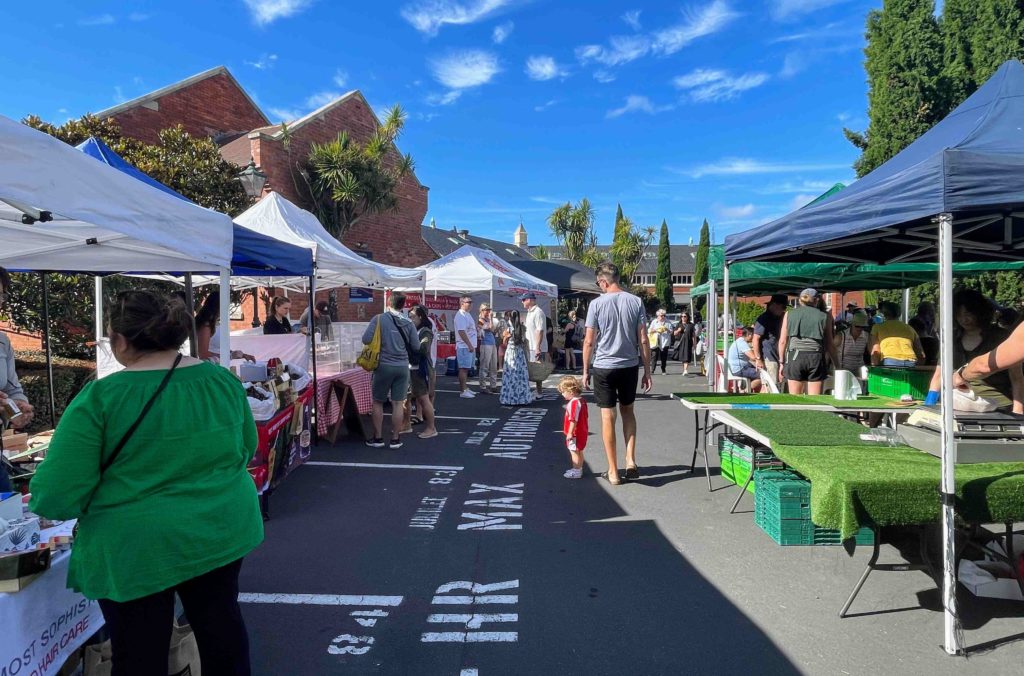 Afternoon - One Day in Auckland Itinerary
Once you're well fed, do yourself a favor and visit the Fantail House during your Auckland itinerary. It's tucked away in a side street that splits off of the main Parnell Street shopping area.
This spacious souvenir store is a Mecca of New Zealand-made gifts including paintings, handicrafts, ceramics, woodwork… any gift or souvenir you can imagine!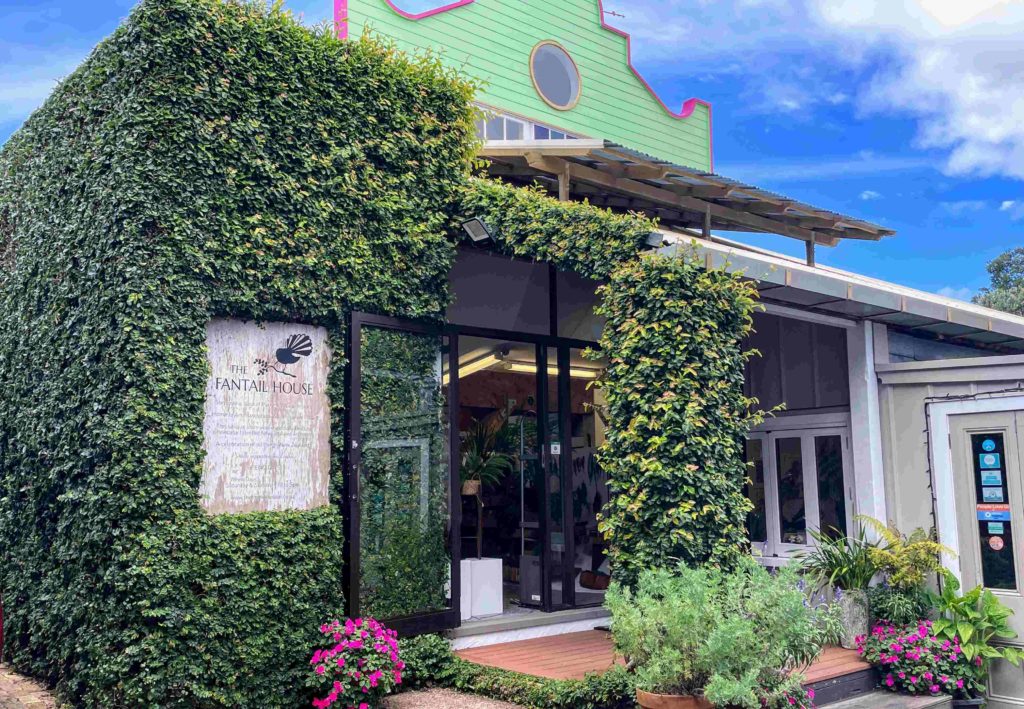 Continue your 24 hours in Auckland by visiting the impressive Auckland Art Gallery next to Albert Park back in city center. The largest art gallery in New Zealand is FREE to visit aside from the high-profile exhibitions that are often featured here (Frida Kahlo when I visited).
Elements from their permanent collection include historic, modern, and contemporary art from New Zealand, British, Maori, and Pacific Island artists.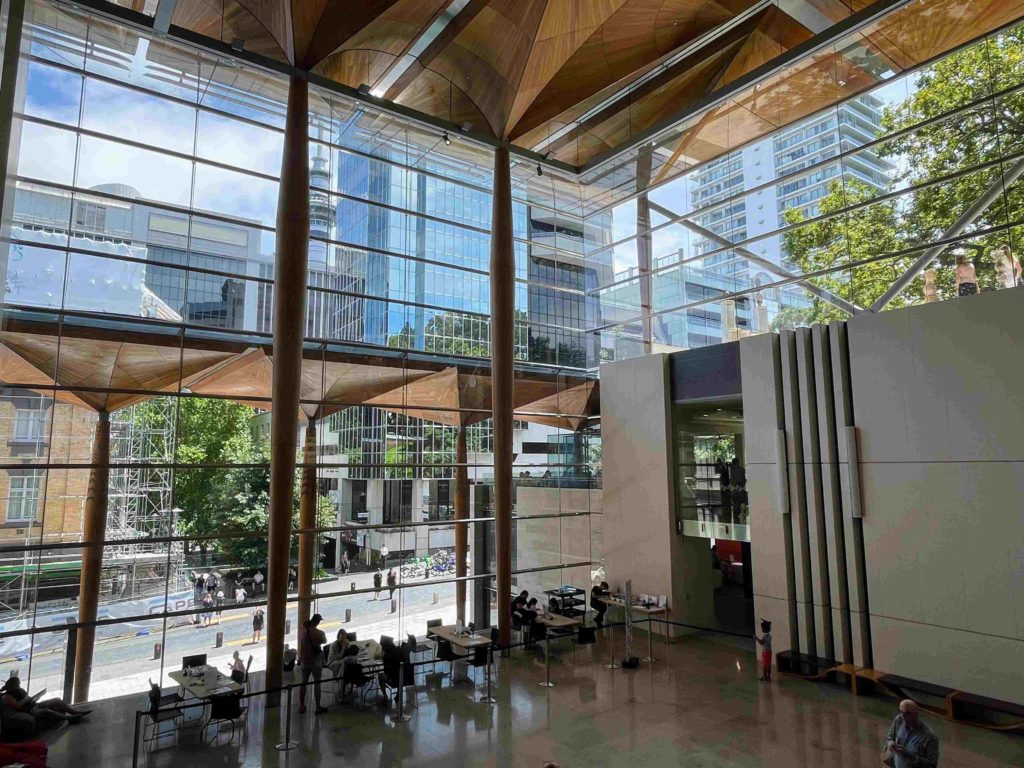 If art museums aren't your thing, you can also consider visiting Auckland's iconic Sky Tower building in the afternoon. The Sky Tower is the tallest man-made structure in New Zealand, and home to an epic observation deck. 
Experience 360-degree views over Auckland city and the harbor surrounding it. Not only that, various thrilling activities are also available here including a Sky Slide, a Sky Jump, and a Sky Walk!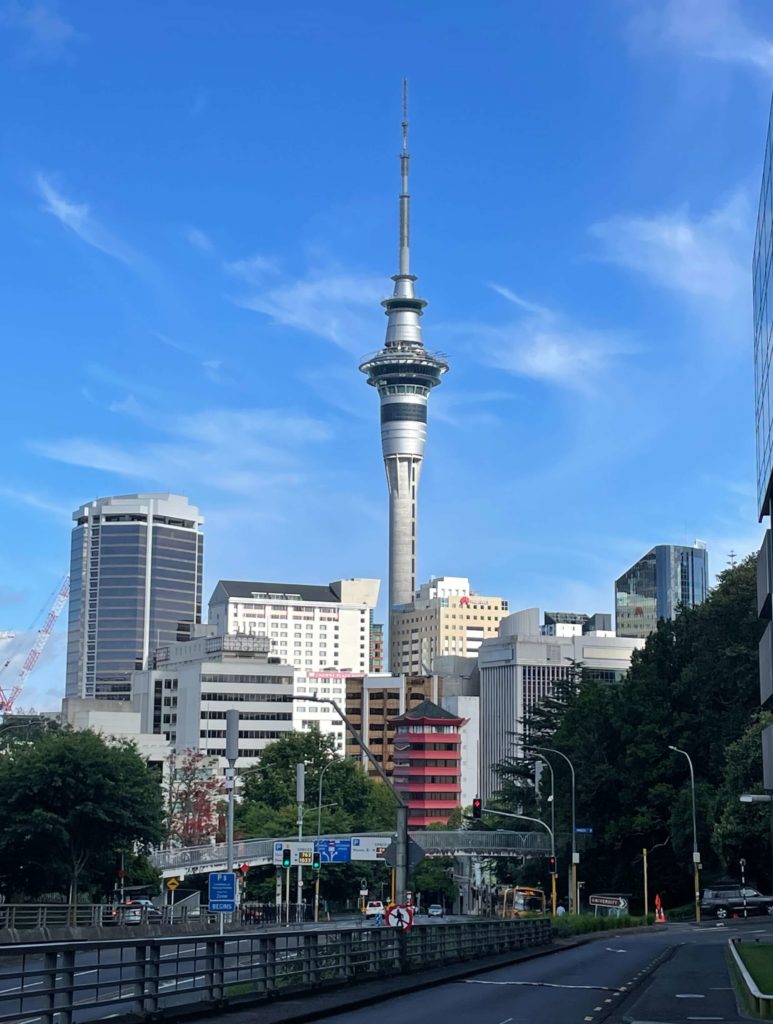 Finally, explore Queen Street during your one day in Auckland. Queen Street is one of the main pedestrian and shopping areas of the city, where you'll find your classic fashion, activewear, and surfing brand shops, as well as New Zealand gift and souvenir shops.
Near Queen Street and the base of Sky Tower is the Auckland All Blacks Experience (hours from 9:30-5:30 everyday). Kiwis are very proud of their world-class rugby team, who are celebrated at this interactive museum and shop. The All Blacks team are known for their intimidating pre-match haka dance (a traditional Maori ritual) as well as dominating on the rugby field.
Evening - One Day in Auckland Itinerary
Top off your 24 hours in Auckland by having dinner near Queen's Wharf, Viaduct Harbour, or the Auckland Waterfront promenade. This area is home to ferry terminals, the New Zealand Maritime Museum, a convention center, various event venues, and a number of top-rated restaurants in Auckland. 
When the weather is nice, check out Dr. Rudy's Rooftop Brewing Co, a second-floor restaurant and brewery at the Viaduct Harbour. The outdoor seats here are highly sought after for their views over the wharf, which pairs perfectly with a draught beer or a cocktail and their popular seafood and pizza meal options.
Another option here is Hello Beasty, which serves up New Zealand and Asian fusion dishes that are designed for sharing. This chic and trendy restaurant will surely be a highlight for your 24 hours in Auckland!
Nightcap Tip: If you're wanting your 24 hours in Auckland to really last 24 hours, the Sky City casino at the base of Auckland's Sky Tower is open 24/7!
Have an Extra Day in Auckland?
Consider joining the most popular full-day trip to continue your Auckland Itinerary: to the Hobbiton movie set! This full day tour takes you south from Auckland to Matamata, where the Lord of the Rings movie franchise filmed scenes from the Shire (the home of the Hobbits). This tour also takes you to the Waitomo Glow Worm caves, another popular New Zealand attraction near Auckland. 
If Hobbits are not your thing, consider joining a Waiheke Island wineries tour. On this full-day tour you'll take a scenic ferry ride to Waiheke island, and taste local wines at at least four different island vineyards, all transportation included. Talk about living in luxury! 
Are You Prepared For Your Next Travelventures?