Peru is filled with bucketlist destinations like the UNESCO World Heritage Site Machu Picchu, Rainbow Mountain, and the ancient city of Cusco. The best part is you only need one week in Peru to see them all!
Luckily, Peru isn't too difficult to get to, especially from North America. There's an airport in Cusco and stellar public transportation options to get you exactly where you want to be, during one week in Peru.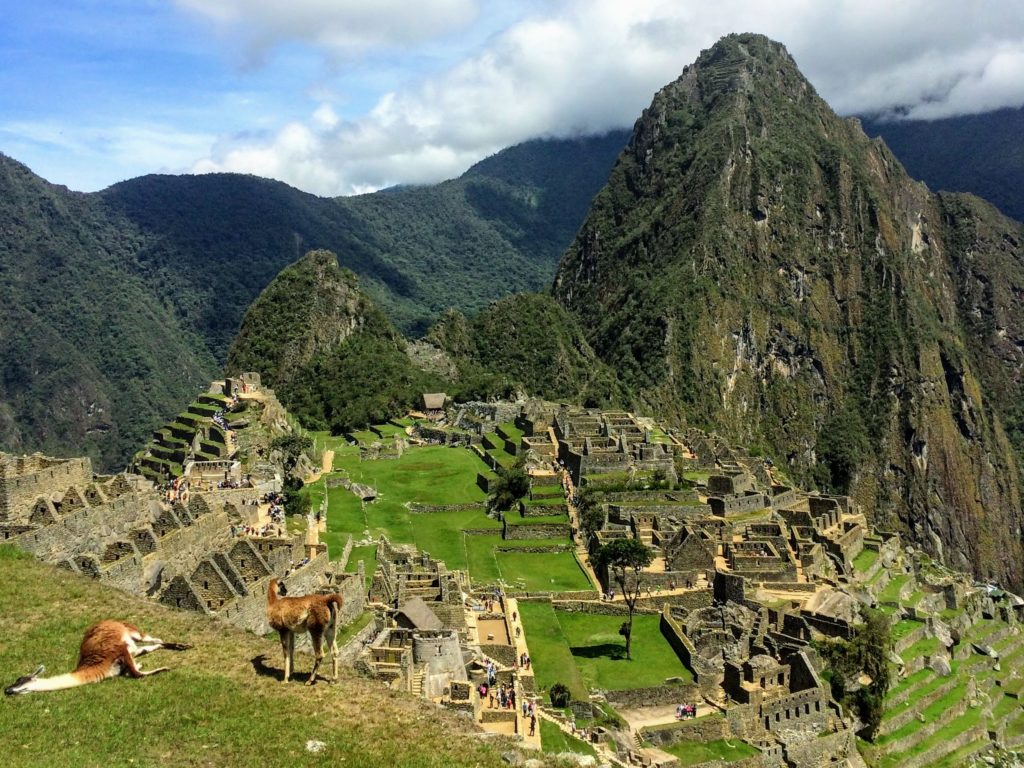 For me to check Machu Picchu off my bucket list, I only needed one week off of work! 
I made the trip from Houston, Texas to backpack Peru in 2015.
Before I departed, I made sure to book tickets to Machu Picchu in advance. That way, I knew for sure I would be able to visit this wonder of the world. 
Here's my recommended itinerary, to make the most out of your one week in Peru!
Day 1 – Arrive in Ollantaytambo via Cusco
Day 2 – Ollantaytambo & evening train to Aguas Calientes
Day 3 – Machu Picchu
Day 4 – Machu Picchu
Day 5 – Aguas Calientes to Cusco
Day 6 – Cusco & Rainbow Mountain
Day 7 – Depart from Cusco
Day 1: Arrive in Ollantaytambo via Cusco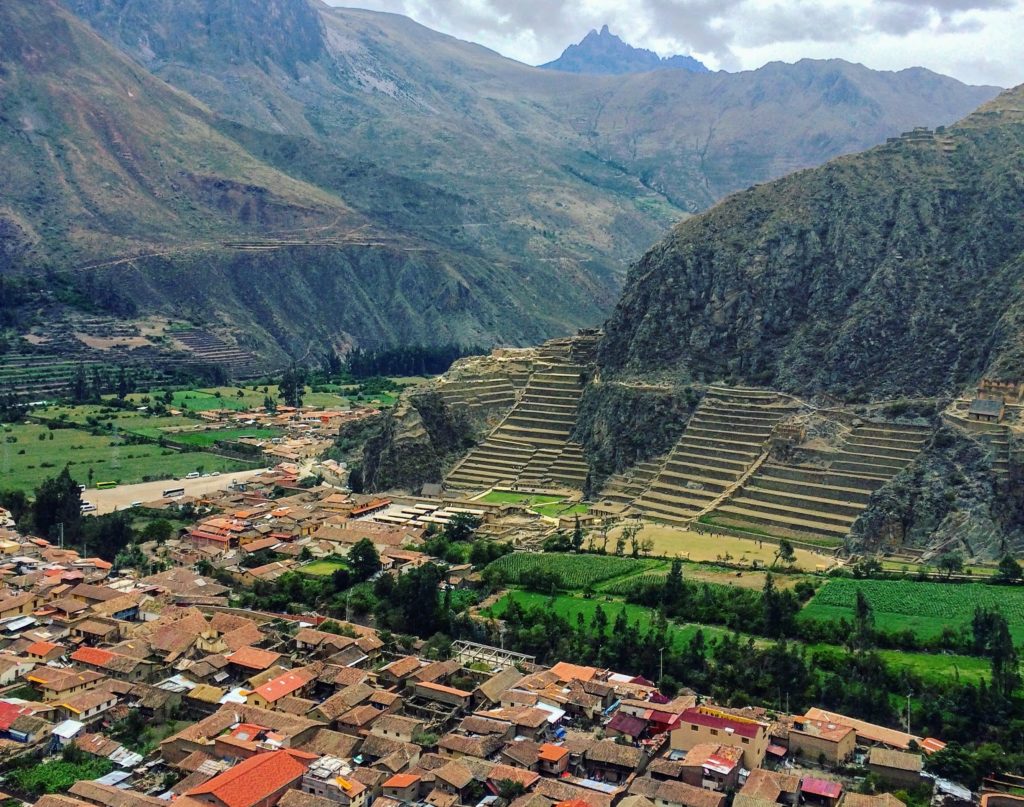 Book a flight to Peru that gets you straight into Cusco, so not to waste any time in transit during your one week in Peru. If you find a flight similar to the one I took, you may have a layover in Lima that's long enough to give you time to explore the capital city. 
After landing in Cusco, take a taxi or minibus for about 3 hours to Ollantaytambo, a village located in Peru's Sacred Valley. 
We paid $30 USD for a taxi from our hostel in Ollantaytambo to come pick us up. This is a service available from many hostels and hotels. We stayed at Mama Simona's Hostel, a little far from the center of town, but worth it with a beautiful yard, a river bordering the property, and free breakfast!
Day 2: Ollantaytambo & evening train to Aguas Calientes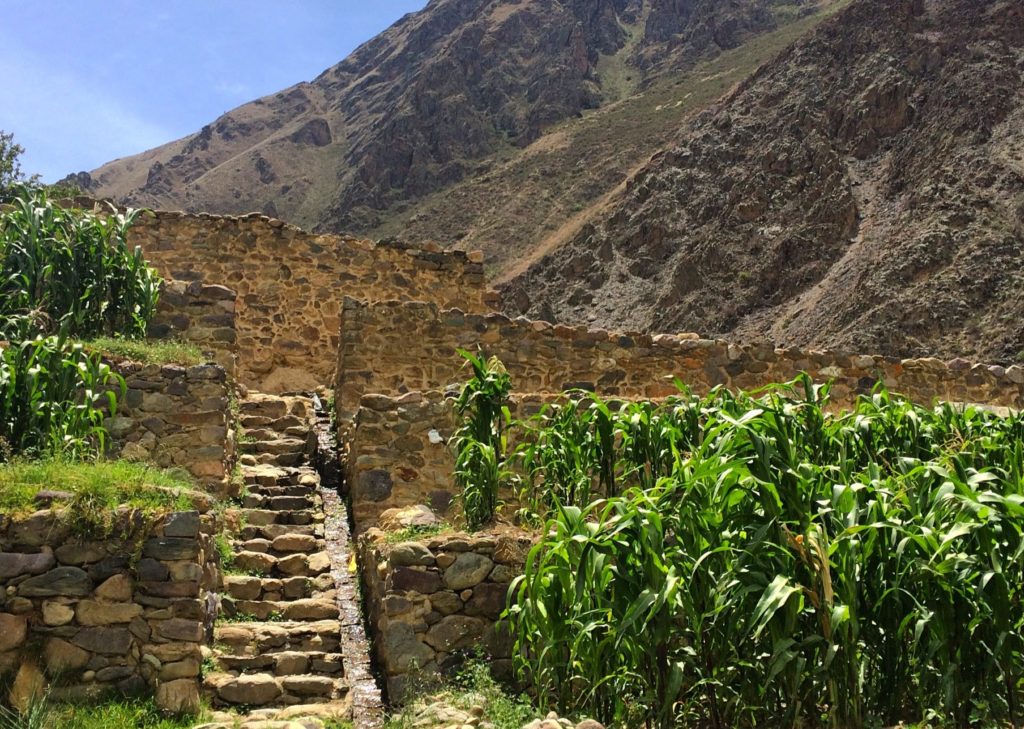 Spend the next morning and afternoon in Ollantaytambo exploring the ruins that are scattered around this town. The largest ruins, the Ollantaytambo Sanctuary Ruins, require an extra fee to go explore, but there are many more that you can wander through for free. 
Check out Plaza de Armas, the main plaza in the center of town where you'll find souvenir shops and a variety of restaurants. Try a bottle of yellow Inca Cola, or a classic Pisco Sour here! 
You could also go on a half-day tour of the Sacred Valley ruins from Ollantaytmbo before heading to Aguas Calientes, the next stop on your week in Peru itinerary. 
There's a Peru Rail station at the south side of town where you can catch your train to Aguas Calientes (don't forget to book ahead of time!)
Days 3 & 4 : Machu Picchu
I recommend buying tickets for two days entry to Machu Picchu, during your one week in Peru. You can book through the official site here, or through GetYour Guide as well. 
I booked two days at Machu Picchu in my itinerary because I was worried about the weather. If it rained or was cloudy all of the first day, I could visit Machu Picchu again the second day and get better views. 
I booked one ticket to go to Machu Picchu and Huyana Picchu, and the next day to Machu Picchu plus Machu Picchu Montaña. It was an amazing experience climbing up to both of these mountain tops and getting contrasting views of Machu Picchu below.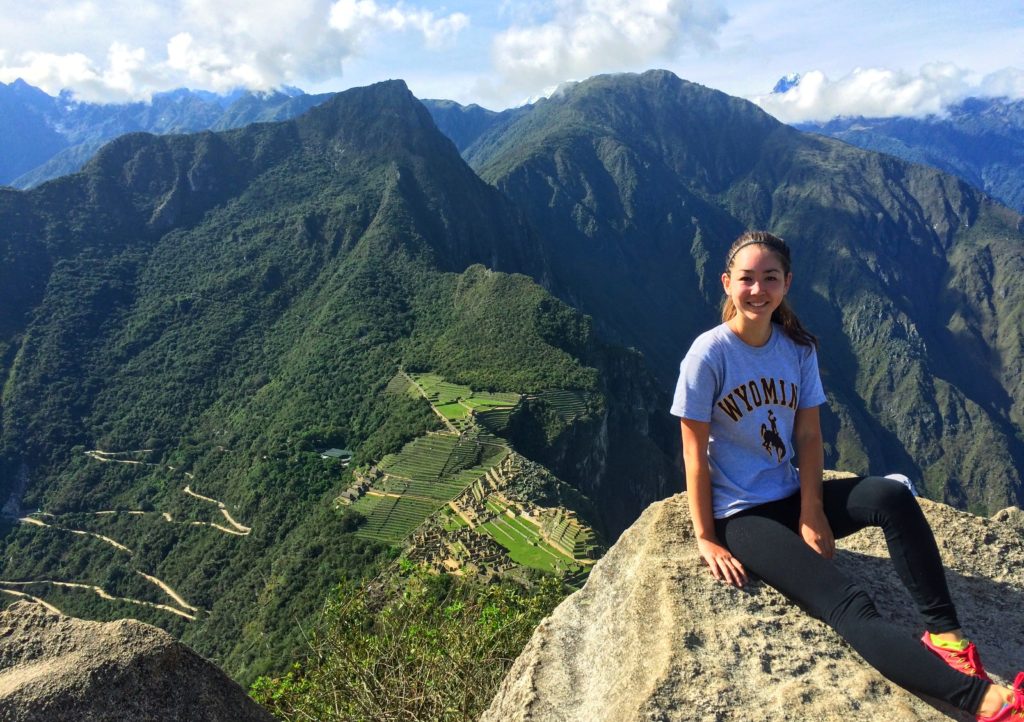 I highly recommend hiking both Machu Picchu Montaña and Huyana Picchu during one week in Peru, but if you had to choose one, buy the ticket with the Huyana Picchu entrance. I preferred Huyana Picchu because you could climb over some rocks and ruins and get a closer view of the rest of the Machu Picchu valley below.
Buy tickets for Machu Picchu ahead of time online to ensure you can enter on the day you'll be there. In the chance you forget to do so, you may be able to buy leftover tickets for that day in Aguas Calientes.
If you prefer, book a guided tour ahead of time to make the most of your visit to Machu Picchu too.
Getting to the Entrance of Machu Picchu
You have two options to get to the entrance of Machu Picchu:
The free option is to hike up the trail to the entrance, or 
Purchase round-trip bus tickets to and from the entrance
The Machu Picchu UNESCO World Heritage Site opens at 6am when you can see the sun's first rays shine down on the ruins. There are several viewing platforms so once you get inside the park. 
If you go immediately up to the top, you'll be able to take pictures without any others getting in the way. One of the highlights is the llamas that are also chilling in the same area, which people are able to pet and take pictures with!
If you pack water and snacks, plan to spend about 6-7 hours inside Machu Picchu. Both days I went, I was there at 6am sharp, and returned to Aguas Calientes by noon or 1pm. Around noon, Machu Picchu starts to get REALLY crowded with tour groups.
In town we stayed at the conveniently located Casa Machu Picchu. It has free breakfast starting from around 4 in the morning, and a beautiful view of the river behind it. 
Spend some time exploring Aguas Calientes village during your one week in Peru too! Aguas Calientes has a huge souvenir market. Here, you can haggle for beautiful Peruvian-made goods including table cloths, llama fur hats and scarves, and other knick-knacks. There are also some hot springs nearby to rest your sore muscles.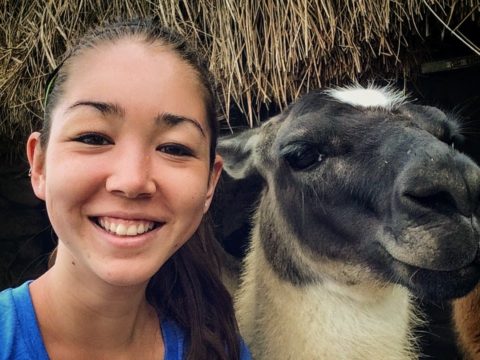 Day 5: Aguas Calientes to Cusco
To get back to Cusco to continue your one week in Peru, you can take a Peru Rail train for the entire journey. To save some money, take an early train from Aguas Calientes to Ollantaytambo, then take a shared minivan from Ollantaytambo to Cusco. 
Cusco is a beautifully preserved city with lots of ancient history you can feel when walking through its old streets and alleyways. It was one of my favorite places to stay during one week Peru. 
You may feel the altitude when you're wandering around town, it's at 3400m! You may experience shortness of breath, fatigue, and headaches. These symptoms should go away after a day or two as your body acclimatizes. Stay hydrated, and rest often.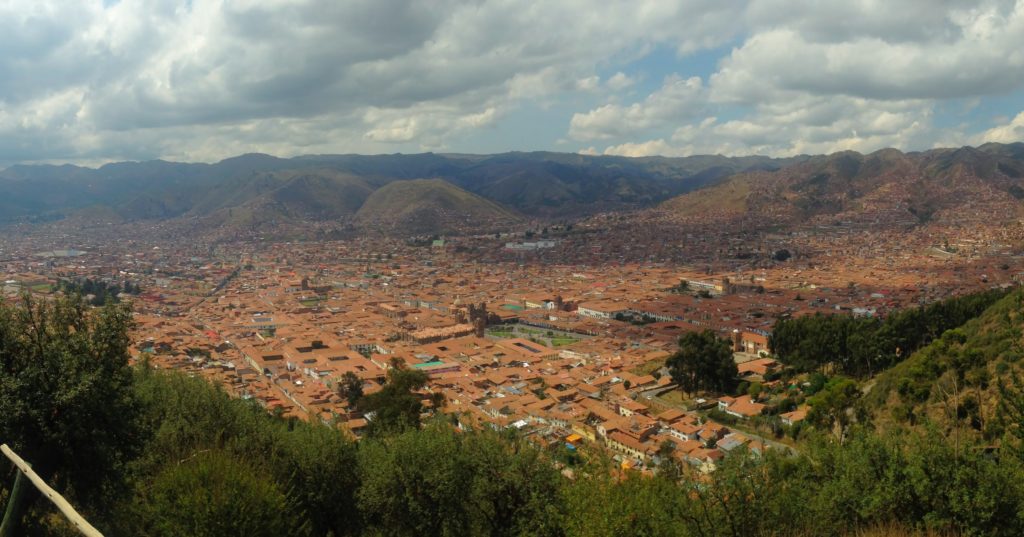 There are Incan ruins along the outskirts of town and great views of the sacred valley all around town. I recommend going to the Cristo Blanco, the large statue of Jesus overlooking Cusco. 
Check out the main city square which is the commercial heart of Cusco. Here, you can eat and shop, admire old buildings, and take pictures with alpaca babies that locals may be walking around town.
With plenty of places to stay in Cusco, it's hard to choose the perfect place! We stayed at Kokopelli Hostel, which also has a location in Lima if you're planning on going there. Another popular hostel for backpackers is nearby Pariwana Hostel.
Day 6: Cusco & Rainbow Mountain
A natural Peruvian wonder is located a little ways away from Cusco town. Rainbow mountain is a beautiful hike to make if you have the lung capacity to get up to 5000m in elevation! You can find many tours leaving from Cusco that will drive you to this mountain, and it'll take about 2 hours to hike to the top. 
Be sure to stay hydrated and really take your time to prevent your body from burning out due to the high altitude! It's best to have stayed a night or two in Cusco first to give your body a chance to acclimatize. 
Check out other things to do during three days in Cusco! 
Day 7: Cusco, and Depart from Cusco
All good things must come to an end. Spend the last day of your one week in Peru exploring Cusco, before your flight back home. 
Be sure to get a window seat in the plane as you take off over the sacred valley! 
You'll likely have a layover in Lima from Cusco if you're flying to international locations like the U.S.  Try to schedule in some time to leave the airport and explore Peru's capital too. 
Save this One Week in Peru Itinerary for later - Pin It!