Navadarshanam is a small organic farm and sustainable living community located in Tamil Nadu, two hours south of Bangalore. I attended a sustainable farming and permaculture course at Navadarshanam in 2013. 
For four days, myself and a dozen other participants studied the concepts of permaculture design. We got our hands dirty (cow dung + seed balls, anyone?), and ate amazing vegan/vegetarian meals made from produce grown on the farm!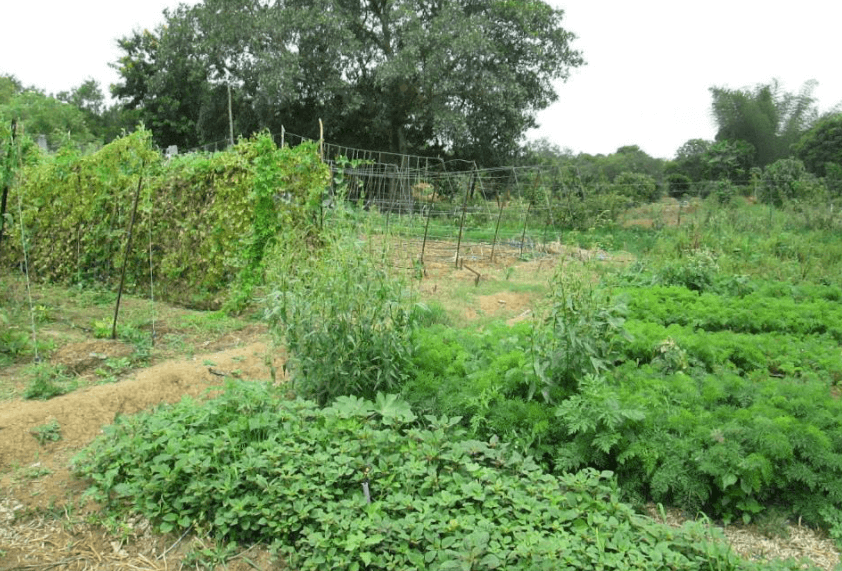 Navadarshanam's Vision & Initiatives
Navadarshanam was the perfect place to partake in a sustainable farming and permaculture workshop in India. The farm already incorporates much of the permaculture tactics and principles that are studied as part of the course.
Navadarshanam organic farm was founded in 1990 by a handful of locals who were tired of the urban rat-race and wanted to explore an alternative way of living. They bought a barren plot of land in Tamil Nadu that bordered a wilderness reserve, built a few structures to maximize community living potential, restored the natural ecosystem, and expanded a subsistence gardening operation across much of their land.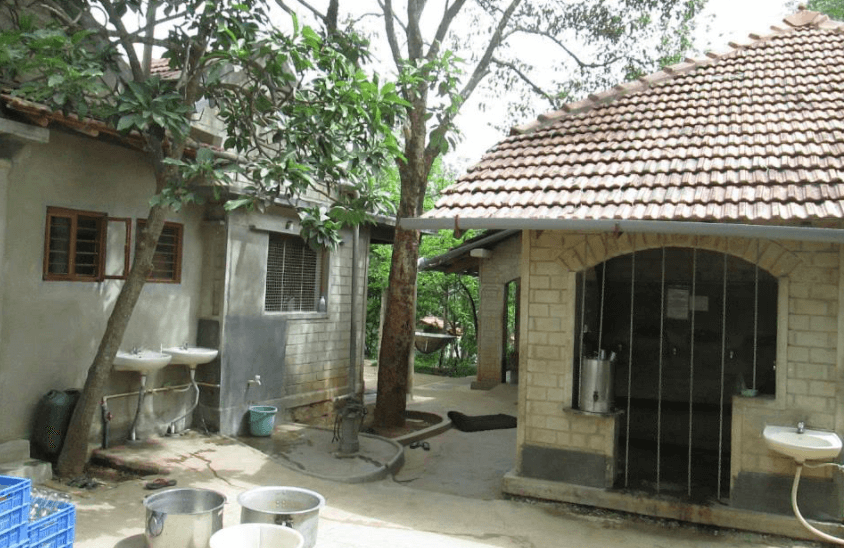 The alternative living practices they've adopted include using sustainable organic farming, rainwater harvesting, and renewable energy, all while preserving the native ecological balance. 
Now, in addition to supporting their own livelihoods, they sell the additional food they produce to urban customers. Navadarshanam also hosts a variety of workshops to share their sustainable living and organic farming knowledge.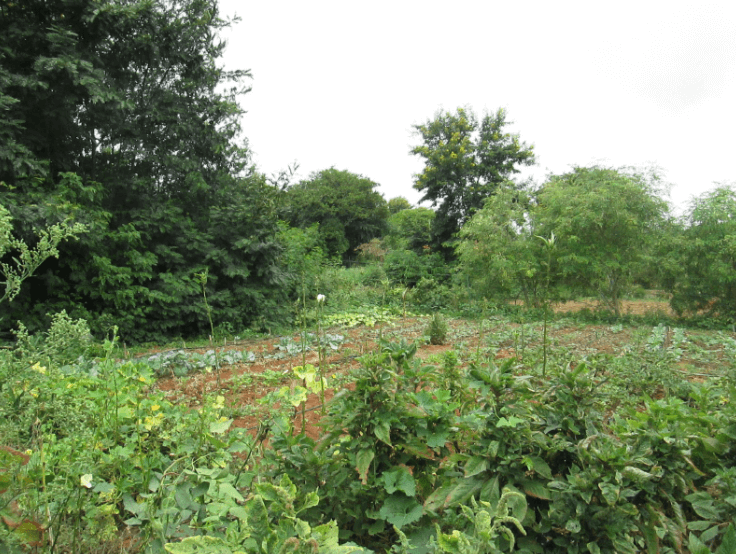 4-day Permaculture Course at Navadarshanam
The programs Navadarshanam hosts ranges from fasting retreats and silent retreats to mystic singing workshops to eco-farming workshops. 
The sustainable farming and permaculture course I attended was led by Rico Zook, a permaculture design consultant and instructor from New Mexico, USA who spends much of his time in India. 
This was my first introduction to permaculture, a type of sustainable agriculture design system started by Aussies Bill Mollison and David Holmgren. Permaculture designs address the needs for humanity (food, water, shelter, waste management) while also prioritizing diverse, natural, and resilient ecosystems.
Over four days, we learned about permaculture design and organic farming, both in the classroom setting and in the field on Navadarshanam's land.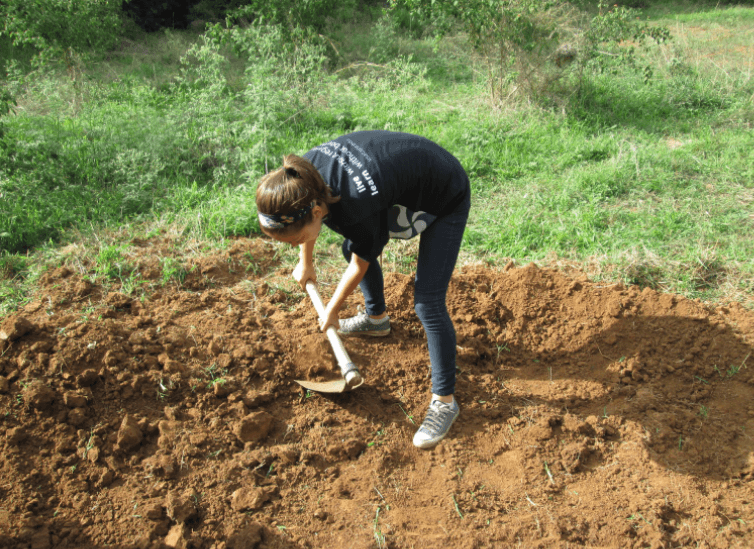 Each day started with a wholesome vegan meal made by the Navadarshanam community members. Afterwards, we went to the classroom building to discuss what permaculture concept we would be learning about, and testing in the field, that day. 
We spent the cooler morning hours in the outdoors, learning about  building compost heaps or designing food forests. 
After lunch, and when the sun was too hot to be outside, we had lessons in the classroom. We were also given a short tea break before breaking for dinner.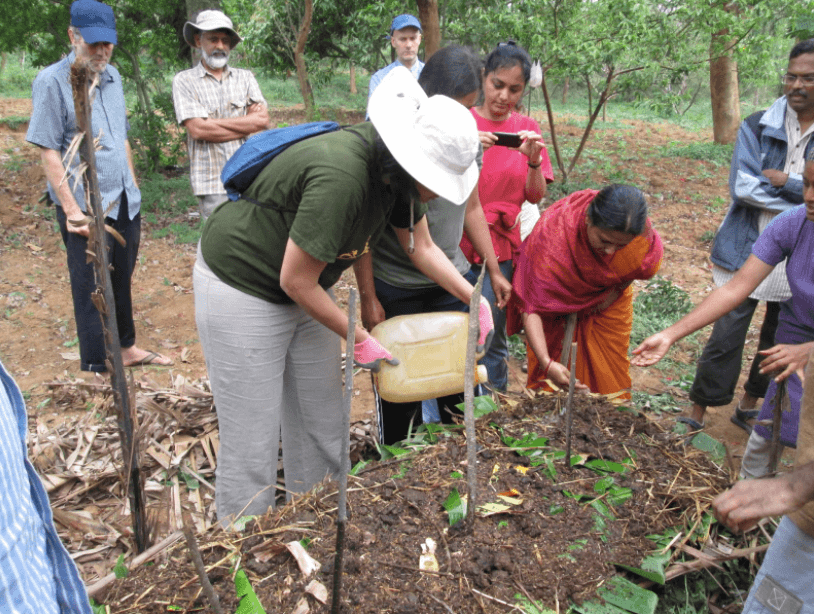 After a wonderful dinner, we often watched a short permaculture or environment-related movie before we heading off to bed. The permaculture workshop participants stayed in male and female separated dorms, since most participants came on their own (the one couple had their own private cabin to stay in). 
On the last day of the workshop, we had a big team project to create an entire permaculture design for a plot of Navadarshanam land. Although it was just on poster paper, it needed to tick several permaculture principle boxes like taking into account the natural landscape, and ensuring as much water is retained on the land as possible.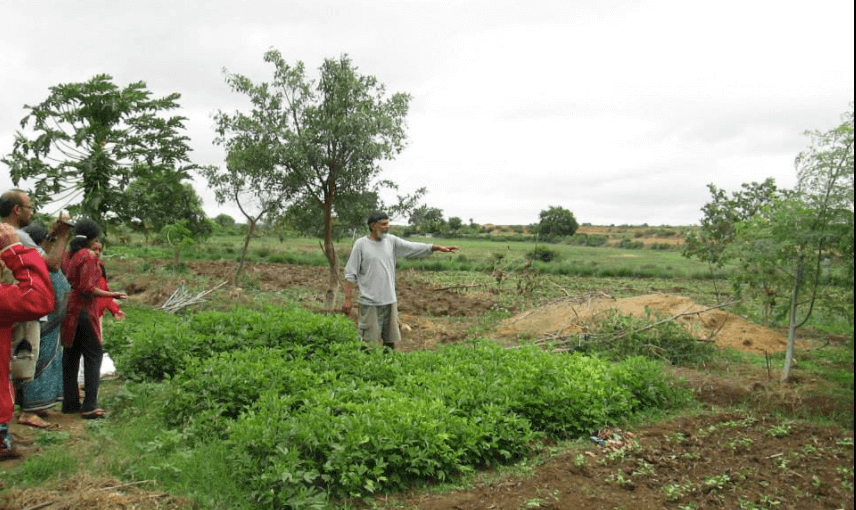 Navadarshanam hosts a variety of different workshops and retreats sporadically throughout the year. Support the farm by joining an upcoming program on their website, which are sure to pick up again after COVID! 
Navadarshanam is also the perfect stay-cation location from Bangalore, India (if you don't mind being off-grid). If you're visiting Bangalore and want to experience a sustainable lifestyle in a beautiful wilderness setting, consider visiting Navadarshanam for an overnight or full-day stay. 
General visit information can also be found on their website. They request a contribution from more affluent visitors, but don't ask for anything from visiting students or rural farmers. They also ask that visitors stay at least for a full day, and to let their community know how many people are coming ahead of time, so meals can be prepared.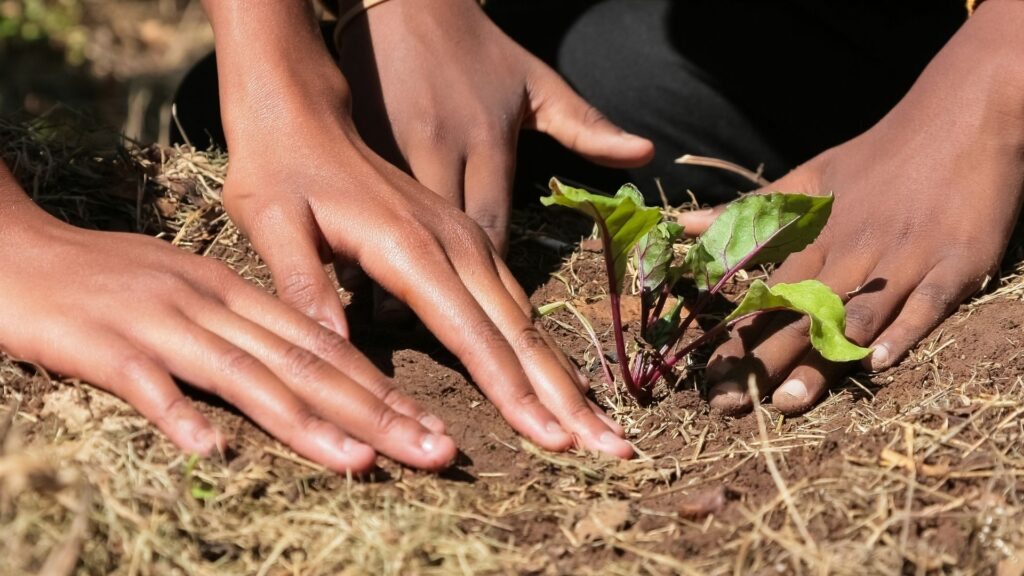 Buy from Navadarshanam's Community Supported Agriculture (CSA) shop!
The food I had during my eco-travel stay at Navadarshanam was phenomenal. I bought several packs of Navadarshanam mango pickles to bring back to Bangalore with me, and wish I could order them from abroad. 
Navadarsham-labeled products are all grown and distributed in a way that ensures all commercial benefits are passed on to the farmers. This connects rural growers directly with urban consumers, cutting out all middle-men. The products are also all made in a traditional and ecologically sustainable way, with wastage of food and materials reduced every step if the way. 
Check out their line of projects in the Eco Store, which include spices, grains, tea, baby food mmix, jaggery (unrefined sugar), and pickles (seriously, get the mango pickles). Unfortunately delivery only within the Bangalore area.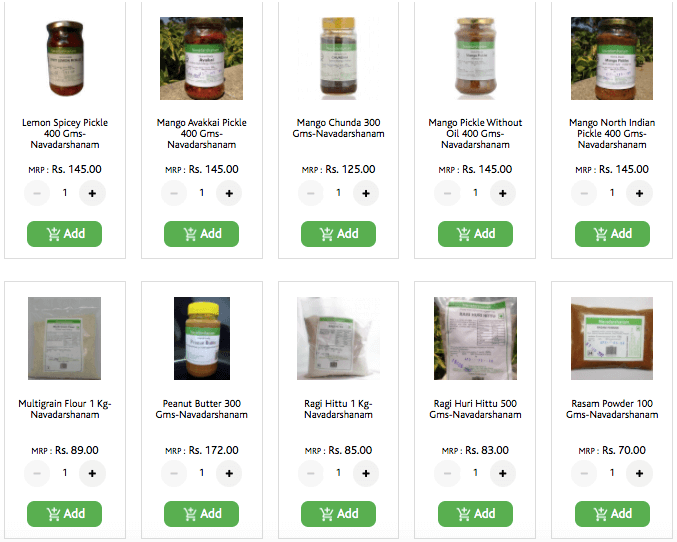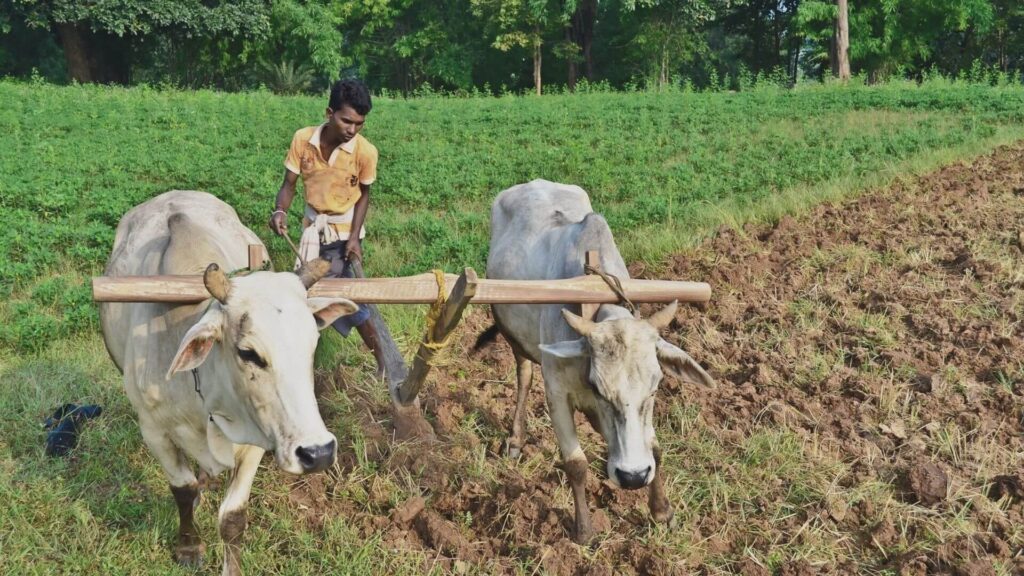 Add Navadarshanam to your eco-travel India bucketlist - Pin this Post!