During my sophomore year of university, I spent two weeks living at Pun Pun Organic Farm 50 km outside of Chiang Mai in Northern Thailand. The experience allowed me to explore this little corner of the world in an eco-friendly way, and help with the organic farm's seed saving and conservation efforts. 
Spending time at an organic farm is a perfect eco travel activity. Learn about sustainable living and green farming practices, leave a little to no environmental footprint, all while feeling closer to nature and the people around you.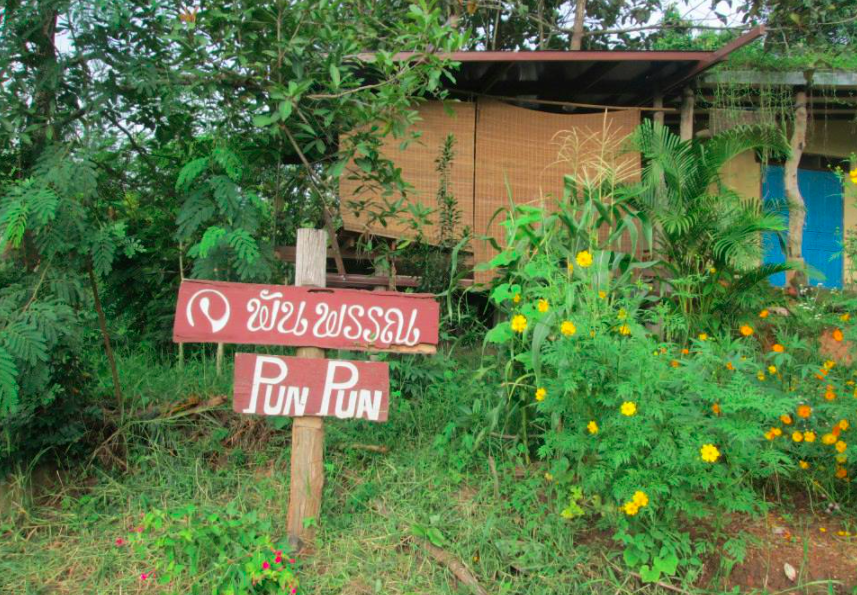 History of Pun Pun Center for Self-Reliance
Pun Pun organic farm was founded by Jon Jandai and Peggy Reents in July 2003, who had the dream to transition to a more sustainable and self-reliant way of living. Their multifaceted self-reliance mission includes a seed-saving initiative, earthen building projects, green farming, and communal living. Jon Jandai is somewhat of a Thailand celebrity, appearing on local TV shows, podcasts, and radio networks to discuss his passion for sustainable living and seed-saving.
Pun Pun organic farm hosts international and Thai volunteers for 2-week to 2-month stays, and also hosts a variety of training sessions and workshops for participants interested in sustainable living and green farming practices.
Check out more of Pun Pun organic farm on Jon's Youtube Channel!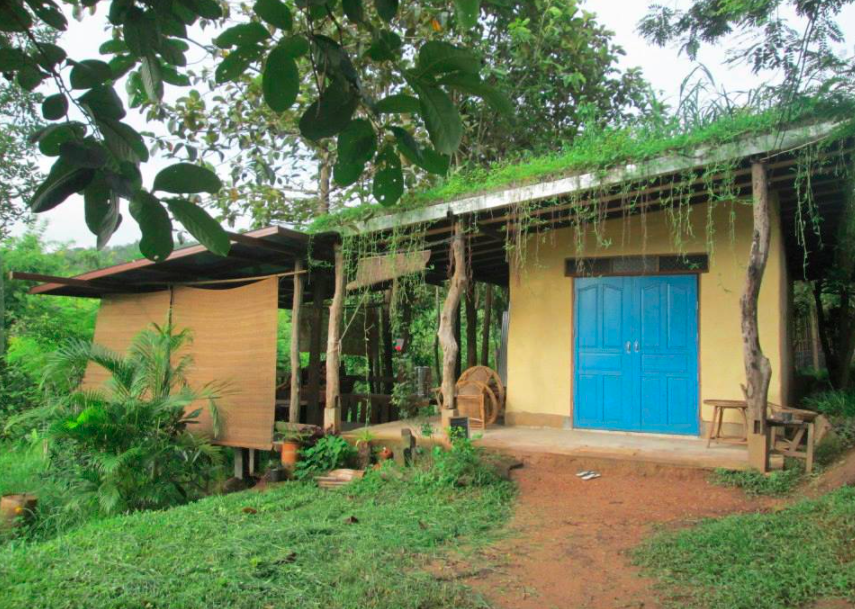 Volunteering at Pun Pun Organic Farm
Note: Pun Pun is not taking any volunteers due to Thailand's COVID restrictions. Check the Pun Pun homepage for updates. Support Pun Pun's self-reliance and green farming cause directly through the methods listed on their website. 
The Pun Pun website confirms that volunteers can stay (when COVID restrictions are lifted) for a minimum of two weeks, up to two months before considering longer tenures. They ask for a small contribution to cover the cost of food and accommodation, about 350 baht (~$11 USD) per person per day, or 8,000 baht (~$250 USD) per month. Talk about a great deal!! 
They also consider free volunteering stays for special circumstances such as visitors coming from "the Global South" or who are not able to travel often.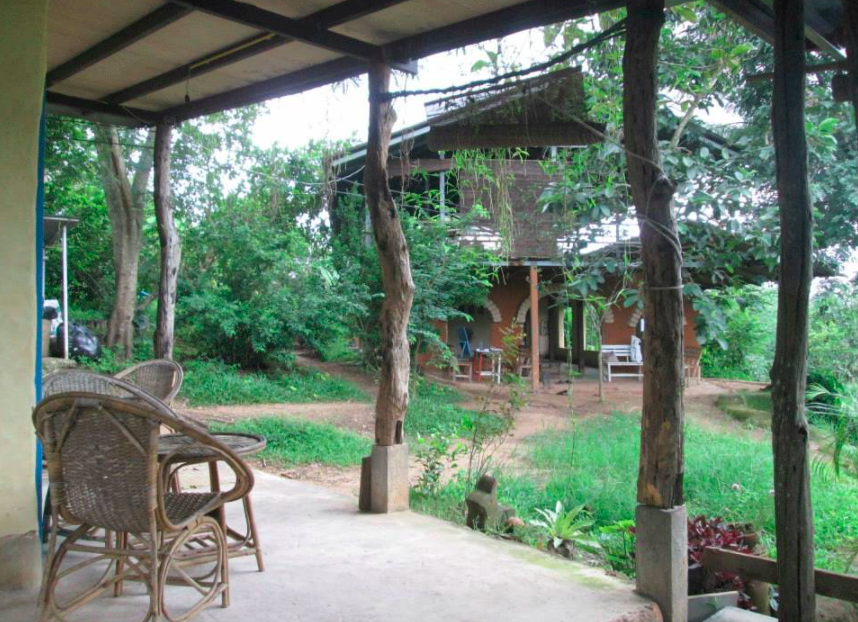 You'll encounter countless learning opportunities by volunteering at Pun Pun, including community living, self-reliance, earthen building, green farming, and even mushroom foraging!
Pun Pun also hosts a series of workshops centered around sustainable living practices at their on-site learning center, both in Thai and English. Day-visitors are also welcome for 100 baht ($3 USD), which is plenty of time to get inspired.
Volunteering at Pun Pun is a great eco travel activity for not only solo backpackers, but couples and families with kids too. Anyone who spends time 'working the land' there and spending time with Pun Pun's residents are sure to gain new skills and learn a lot about themselves too.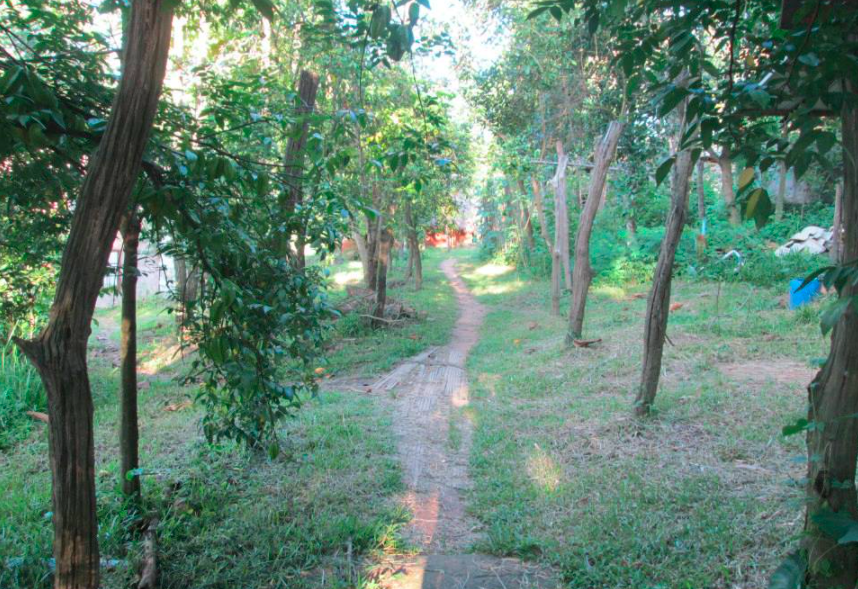 Food at Pun Pun was always served in a communal manner, with a few resident chefs preparing breakfast, lunch, and dinner for the rest of the volunteers, residents, and workshop participants if there were any. It was usually rice-based and vegetarian, with fresh salad, fruit, and eggs, and sometimes fish. 
Accommodation was dorm-style, with a few different buildings available for volunteers and workshop participants to stay in. I visited during the low season, so stayed in my own small room with a mosquito net.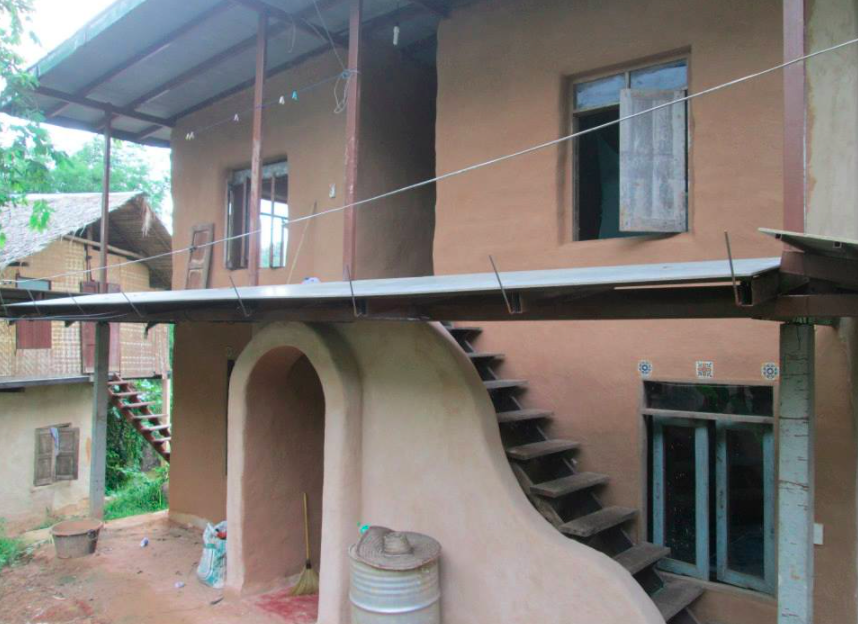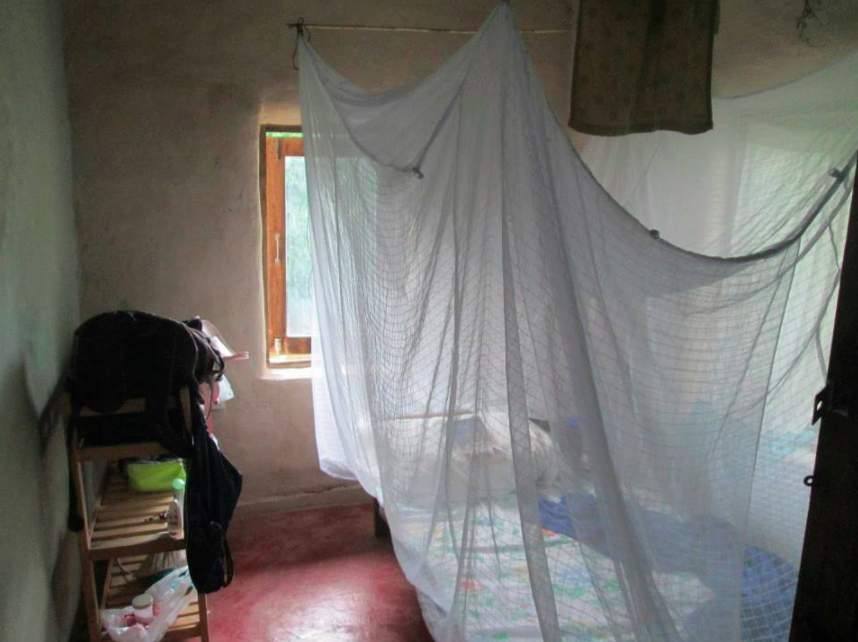 My Volunteering Experience
The volunteer experience at Pun Pun organic farm was simple, well-organized, and rewarding. Each day I woke up naturally as the earthen house around me welcomed the sun's morning rays. Breakfast was announced via a large bell ringing from the kitchen, and everyone on the farm would shuffle over to the communal hall if they weren't there already.
The first work shift after breakfast was from 9-12, and the second one after lunch was from around 2-5pm. I helped out with various hands-on work around the farm as directed by a resident or long-term volunteer at Pun Pun.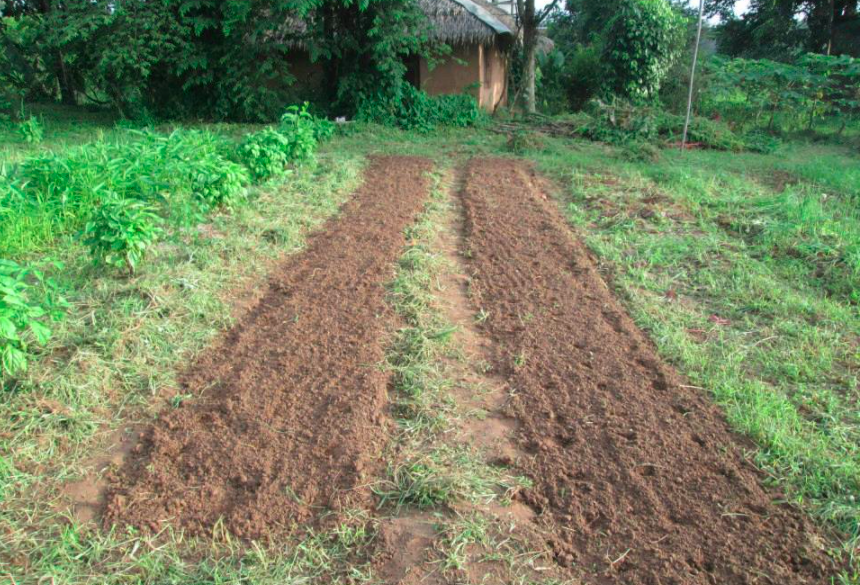 Work consisted of things like making new garden beds, harvesting food, weeding, planting, and seed saving, as well as building earthen homes, setting up for future workshops, foraging for mushrooms, and feeding Pun Pun's fish and chickens. 
During downtime, volunteers were free to do whatever they pleased. Going for walks, reading books in a hammock, and going on a bike ride through the nearby local villages were some of my favorite pastimes. 
The kitchen bell rings again in the evening to announce dinner, and usually everyone hangs out in the common area afterwards before retiring for the night.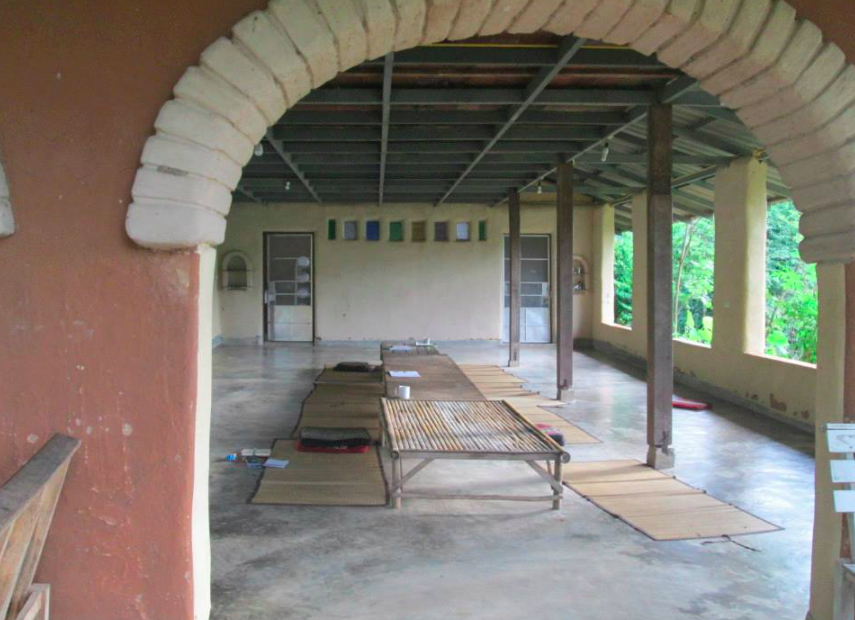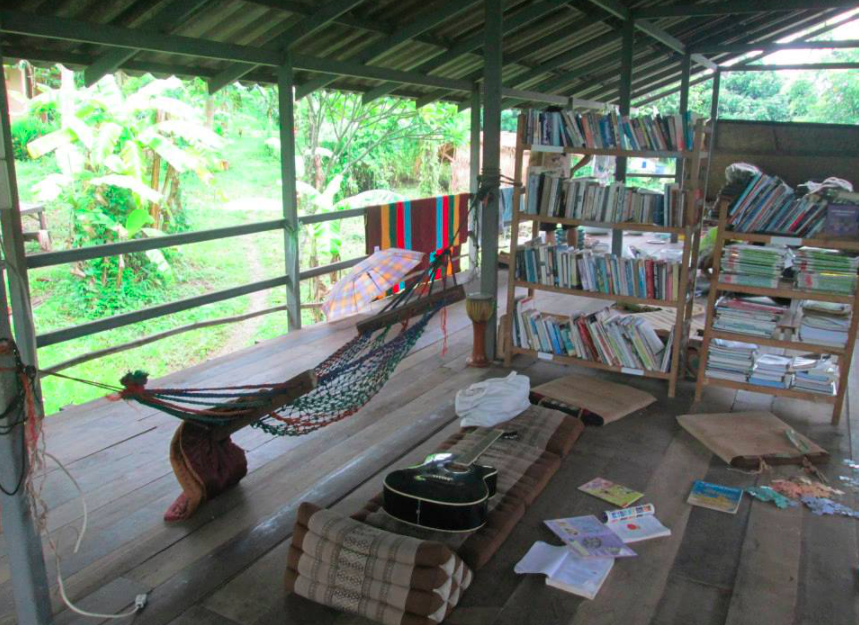 On my last day at Pun Pun, myself and two others volunteered to cook dinner for the whole Pun Pun family. We made cheese from scratch (using hot milk and vinegar… a new skill) and used their pizza oven to make pizzas!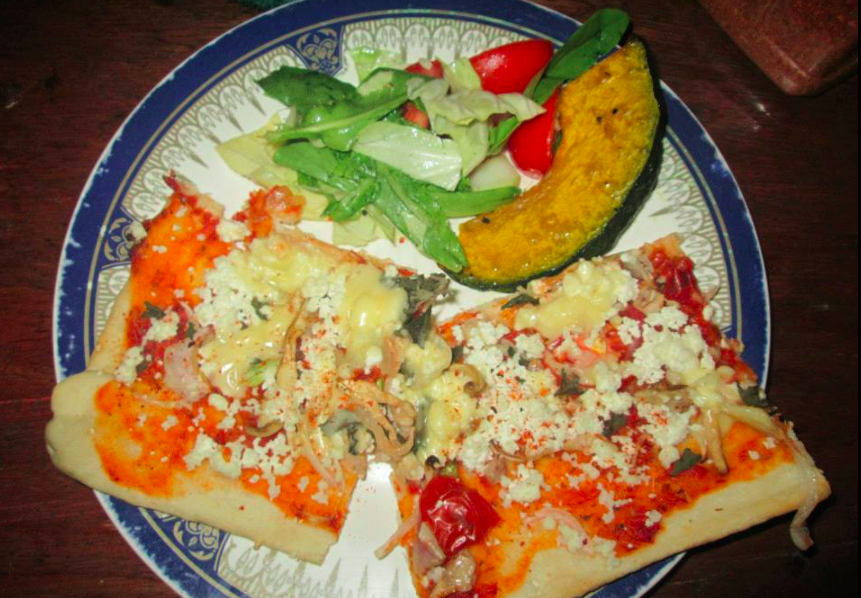 The people we meet along the way are what make the travel experience that much more special. When I stayed at Pun Pun organic farm, it was host to an eclectic group of individuals, couples, and families, both local Thai and foreign. Some, like myself, were staying for only a few weeks, while others had been there for months and even years. Of course, Jon Jandai and a few others called Pun Pun their permanent home. 
What helped to build genuine friendships during my visit? No Wi-Fi. Also the communal meals, a spot of homemade rice wine, and lots of board games. To know that all the work we did directly contributed to the group's sustenance and livelihoods brought us all closer too.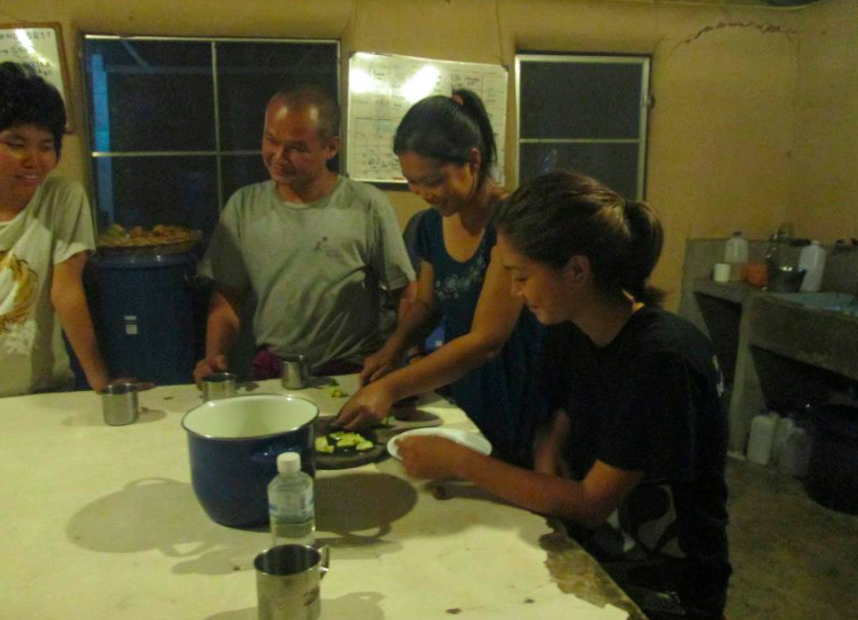 Nearly a decade after I stayed at Pun Pun organic farm, a few people still stand out in my mind as truly inspirational beings that I hope I'll be able to meet again one day, including the legendary Jon Jandai.
One girl who I ended up traveling back to Chiang Mai with, introduced me to a Yoga Nidra guided meditation app that she made with her partner. To this day I still have it on my phone – I listened to the guided meditations during my travels all around the world. I met her again in Koh Samui as part of my one month in Thailand in 2017!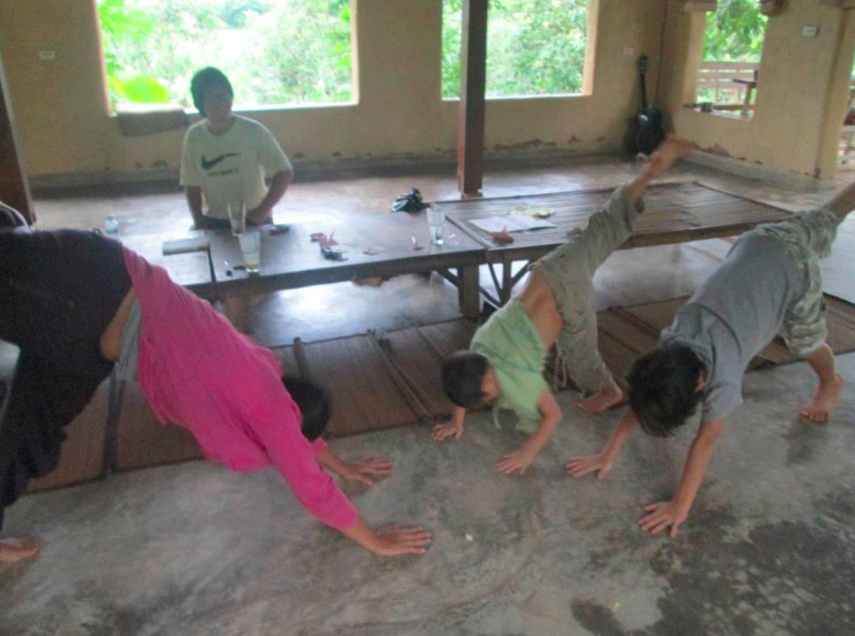 One of the long-term volunteers there also honed his green farming and earthen building skills enough to start his own sustainable living community, Raksa Garden, in another region in Thailand. Add it to your eco travel in Thailand itinerary!
Support Pun Pun and other Organic Farms
Pun Pun organic farm has a small shop and cafe on-site, which presumably hasn't been able to generate income in the last year since the pandemic. Their products include books on seed saving and self-sustenance, home-dried teas, as well as all-natural products like soaps, lotions, and sanitary products. They also sell physical seeds so you can start your own organic farm!
Although the pandemic means Pun Pun center for self reliance is closed to visitors, you are still able to contribute to their mission by supporting their online shop. Pun Pun also has a highly-rated restaurant in Chiang Mai near Chiang Mai university. Directions here.
Ways to donate directly to their cause are listed on their website.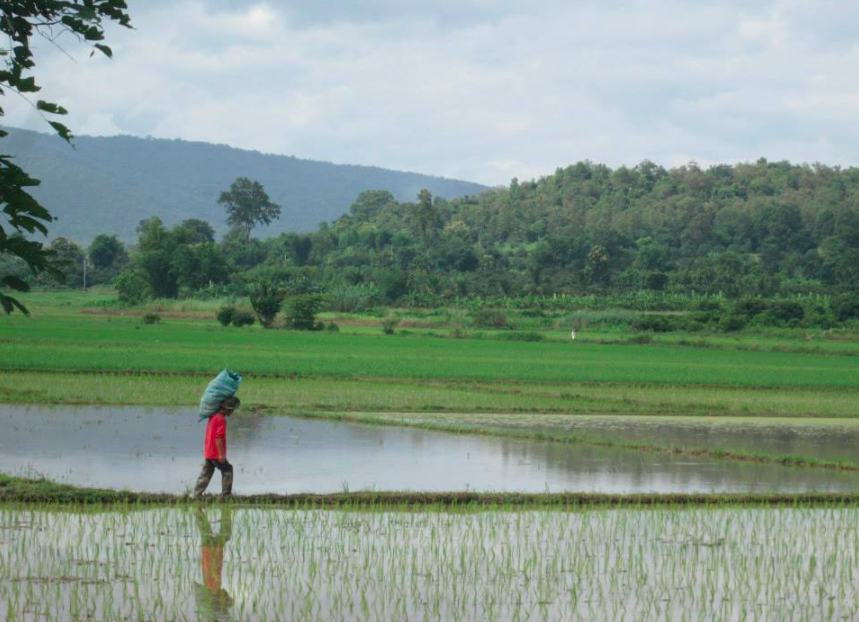 Follow Pun Pun on Facebook using this link https://www.facebook.com/punpunlearningcenter
If you have any questions about volunteering, contact Pun Pun farm at punpunvolunteers@gmail.com
Pun Pun organic farm is located at:
Pun Pun
Mai Tang
PO Box 5
Chiang Mai, 50150
Thailand
Want to visit Pun Pun? Pin this post!
Are You Prepared For Your Thailand Travelventures?