I know I'm one of the lucky ones, having grown up traveling with my adventure-seeking parents. I inherited the travel bug gene from them and had the means to follow through on my travel dreams. My dad (from the Netherlands) spent his early twenties hitchhiking around Europe and Africa, and my mom (from Japan) saved up her vacation days to travel to Europe solo, without even knowing how to speak English. 
Since I was young, my summers were spent in Japan or in the family minivan on road trips around America. I went on a language exchange to Germany for a summer when I was in high school. In college I studied abroad in India, got a scholarship to do research in Thailand, and made side trips to Nepal and England.
Entering the "Real World"
When I graduated college and entered the world of corporate America in Houston, Texas, I surprisingly loved it. I worked for a good cause within a large company, I had an incredible manager, amazing coworkers, and found roommates online who I became best friends with. I took week-long vacations to satisfy my wanderlust (to Peru, Morocco, Belize, Hungary). I reached a point where I was 100% content with this new 'yuppie' life. Routine, a steady income, and happy hours with coworkers was all I needed. The entire time I was saving money, either for long-term travel or for a downpayment on a house, it could really have gone one way or the other.
Then Trump happened. My projects (focused on clean, distributed energy in California) were nixed from the company agenda.  My position in the company, I felt, became irrelevant. Although I was given the opportunity to stay and transition to work on other projects, this was the big flashing sign that I needed – GO.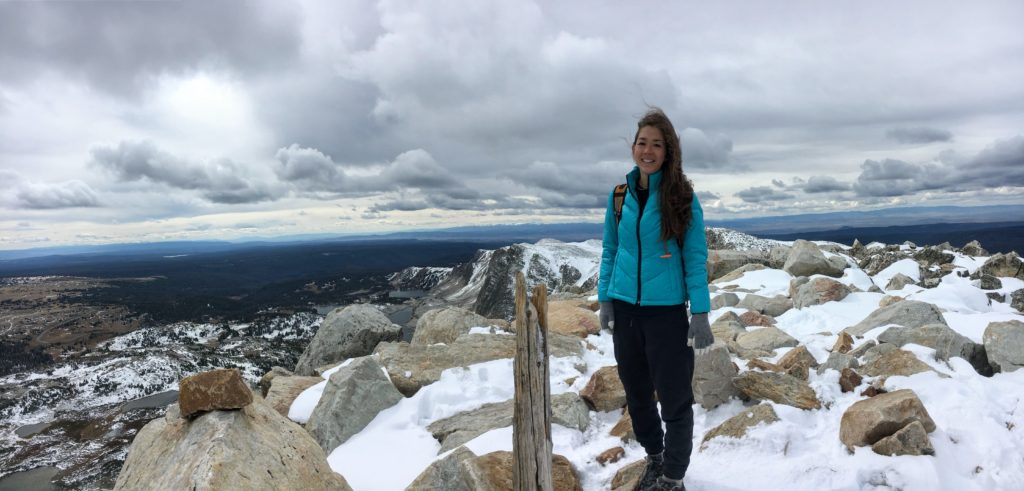 I QUIT.
I rallied against the American societal expectation: I quit my job. I moved my belongings back to my parents' house in Wyoming. I bought a one-way ticket to Thailand. With the savings I had accumulated, if I stayed under a budget of $1000 per month, I could travel for two years.
I've been on the road now for over 12 months, and I still love every minute!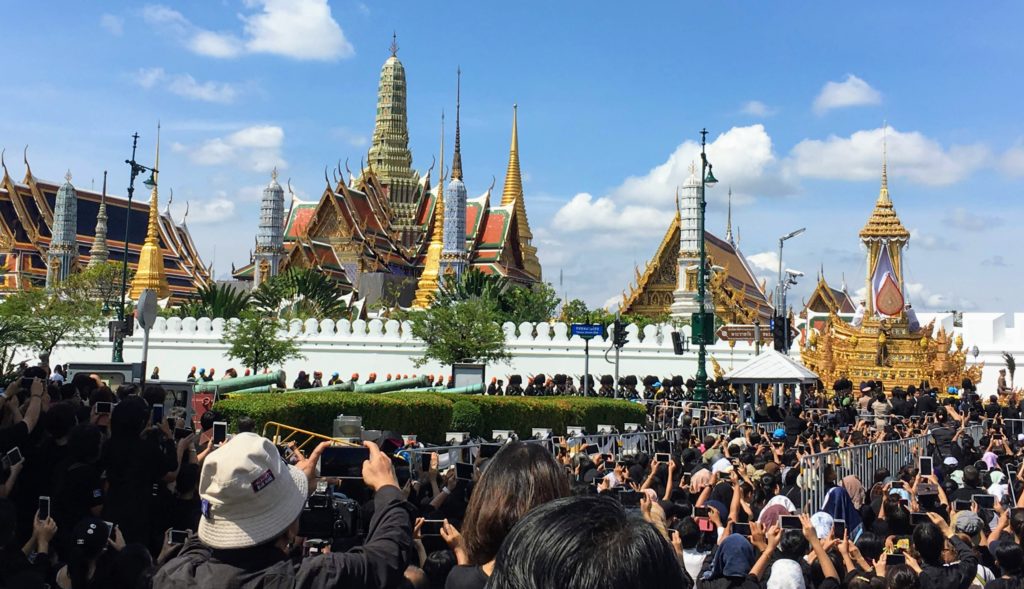 The World is What You Make Of It
Arriving in Bangkok I never felt so free. Being jet-lagged, I slept when I was tired, I went sightseeing when I wanted, and I ate whenever, whatever (bless Thai 7-Eleven and their toasties). Hostels were plentiful, cheap, usually quite comfortable, and sites like Booking.com and hostelworld.com allowed me to read up-to-date reviews from other travelers like myself. If I wanted to be alone, I pulled the curtain on my bunk bed. If I wanted to socialize all I had to do was pull it back and talk to the people in my dorm: "Hi, where are you from? How long are you here for? What have you seen so far?"
I made friends and had wonderful conversations in every place I visited. The backpacking community in Southeast Asia is so open and friendly. In the first 50 days abroad I had over 50 new Facebook friends. They were from Sweden, Chile, Malaysia, Germany, Argentina, Japan, England, the Netherlands, and more. I spent countless hours learning and playing different card games, drinking too much beer and strong mixed drinks out of buckets. I sat alongside locals and tourists alike at street food stands while enjoying the best meals I've had in my life. I watched sunsets alone on the beach with a book in hand, or with a group of hostel friends on top of a mountain after a two hour scooter ride.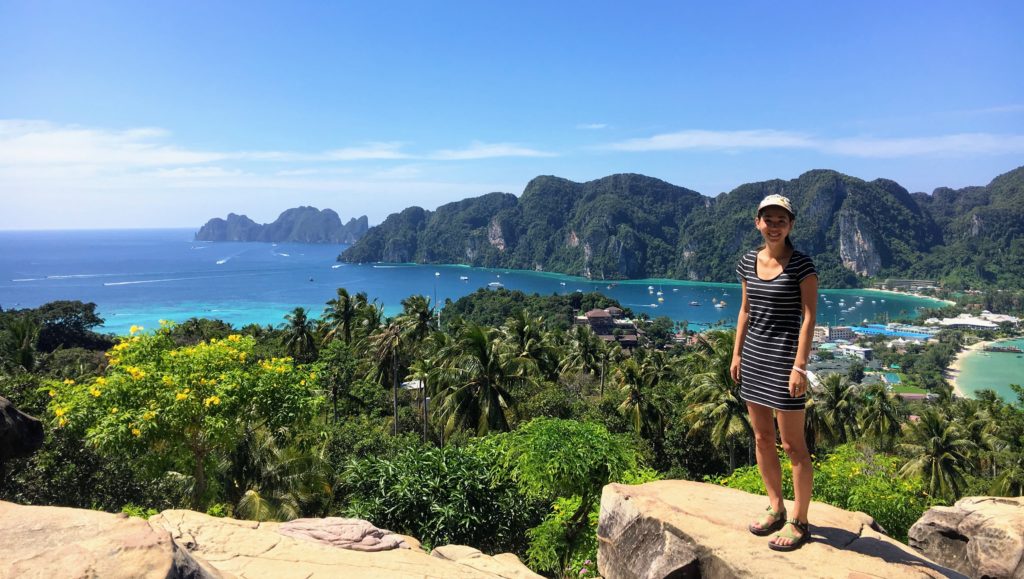 It's Not All Beaches and Sunshine
There are some downsides to the traveling lifestyle, including the emotional toll it takes when you're frequently saying goodbye to people and places you fall in love with along the way. It's also physically challenging: public transportation is cramped, bumpy, and never to schedule, and at 24 I already find it difficult to recover from overnight bus rides (21 of them and counting). I've slept on tiny couches, on mattresses the thickness of a quarter, and on the luggage rack of a train in India. I got bitten by bedbugs, leeches, and mosquitos. Once in Thailand, once in Cambodia, and twice in India, I narrowly missed getting bitten by monkeys.
You go without many amenities that you took for granted at home, such as warm showers or any shower at all (cold bucket of water, anyone?), and air-conditioning in the sweltering heat and humidity. Some countries you need to carry around your own toilet paper, buy filtered water bottles from the market, and be watchful about where your food is coming from.
For me, this is all part of the adventure. If the journey wasn't difficult at some points I don't know if I could fully appreciate the contrasting ecstatic moments. I've learned it's enough to just have a safe place to rest my head at night and a little money in my pocket, no matter where in the world I am.
Throughout such a long journey filled with discomforts, people trying to rip you off, and culture shock, it's important to remember that it's not you against the world. It's the world that's always been there and you're just passing through.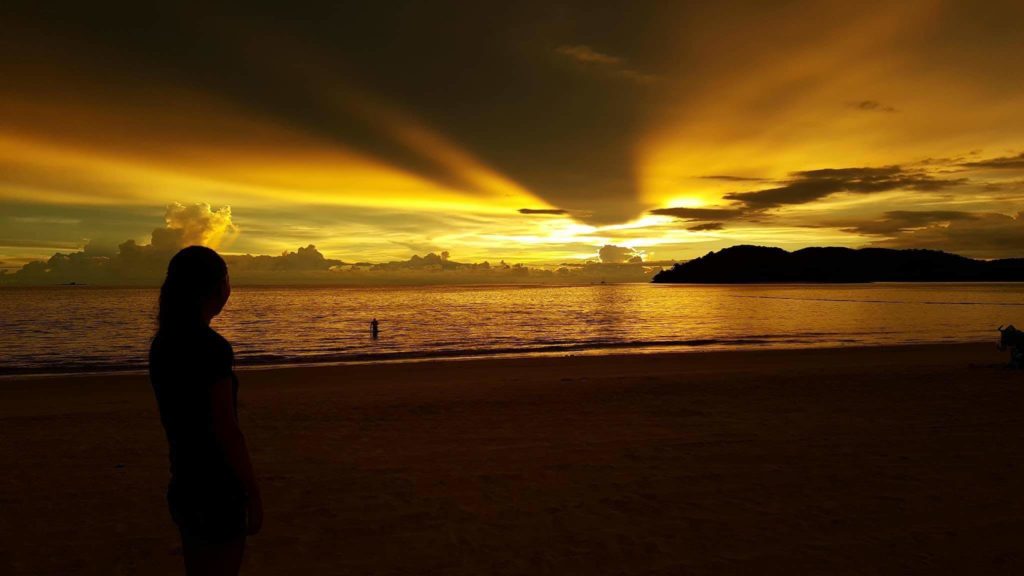 Finding What's Constant Within You
Always being on the road, I learned to look at myself honestly through the eyes of other people, because there are no need for masks when you're meeting strangers at a hostel. It's beautiful and sincere, seeing people as they are on the inside (on the outside we're all a bit unkempt and probably sweaty). When everything materialistic that defined you at home is stripped away – your car, your apartment, your childhood friend circle, your brand-name clothes, your status at your company, what are you left with?
When you make friends or become lovers with people on the road, they see you in your most authentic form. I met a traveler in India who told me when everything around you is changing, you discover within you what is constant. To learn who you are, and have people accept you and love you in this chaotic setting is beautiful, and I think the strongest relationships are born from being on the road.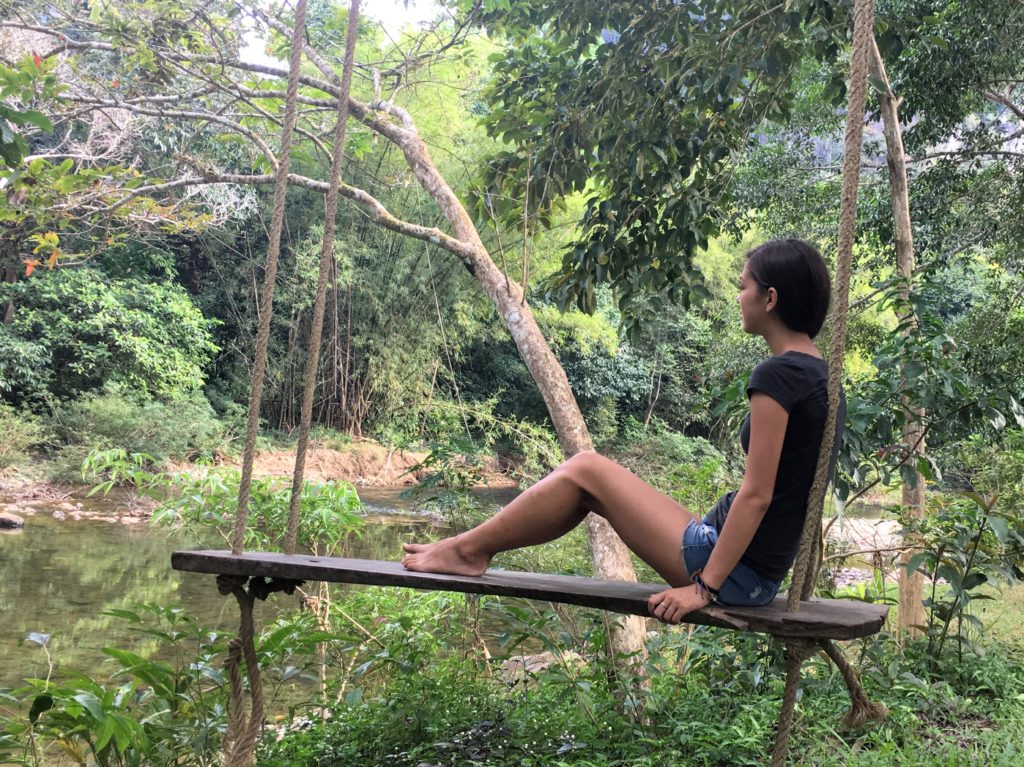 Once I overheard a group of Americans at a hostel in Switzerland talking about how cool it is that so many Europeans decide to travel for months or even years at a time, but that they would never be able to do that. They said traveling and then coming back to the States at 27, 28 years old to start a first job was socially unacceptable, or that leaving their current stable jobs was too risky.
It's my belief that money is something that comes and goes.  Your time in your twenties when you're physically fit and lusting for adventure, does not. If you plan ahead enough, it's ok for you to just be spending money and not earning it. When I was 22 and working 8-5 in the office, I had a steady income that I appreciated. For the last 12 months it has been slowly leaking out of my bank accounts.
When I'm 27, 28 years old and if I'm back in the States, money will come again, so what is there to worry about? At that time I will have a world of experiences under my belt, hundreds of new international friends and thousands of memories made with them. I have until I'm 65 to build a career I'm happy about. I have over a decade of time to start a family, to buy a house, to grow an empire that's nailed down to one geographic area.
I'll happily spend my twenties on the road.