Namche Bazaar, Nepal is the gateway to the Everest region. Sherpas, trekkers, and locals alike come here to rest, buy and sell goods, and enjoy the 'city life' in the mountains. There are plenty of things to do in Namche Bazaar, ranging from day-hikes to chilling at the world's highest Irish pub. It's the largest town for hundreds of kilometers and on the road to Everest, after all.
Trekkers heading up in to the the Everest Region are recommended to stay at least one extra night at around 3000m to acclimatize to the altitude. Namche Bazaar, with an elevation of 3440m, is the perfect place to spend a rest day.
I spent a total of five nights in Namche Bazaar, two on the way up to the Three Passes Trek, and three on the way down. Based on my experiences, here are the top things to do in Namche Bazaar!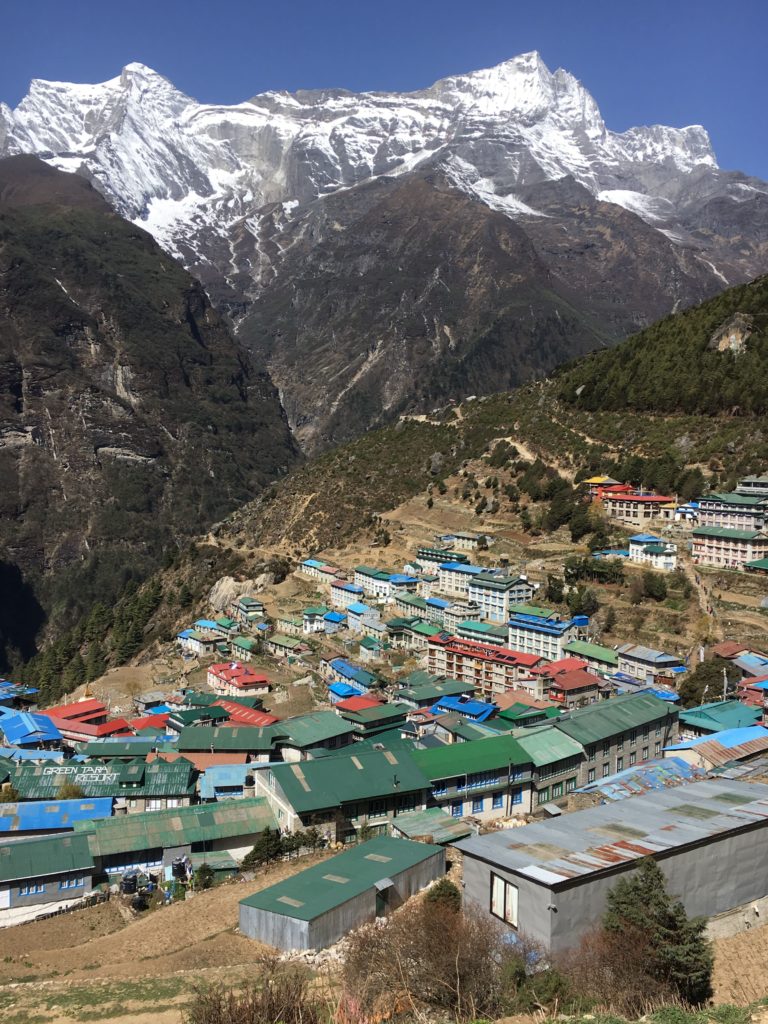 Getting to Namche Bazaar, Nepal
First, where in the world IS Namche Bazaar?
Namche Bazaar is located in the Sagarmatha (or Everest) Region in the Himalayas of Nepal. Namche is en route to Everest Base Camp and Everest itself.
Lukla to Namche Bazaar – 6 hours
Many hikers reach the Everest region by flying in to Lukla from Kathmandu. If you are able to catch an early morning flight and arrive to Lukla before 9-10am, it's possible to hike to Namche Bazaar in the same day.
To go from Kathmandu (~1,440m) directly to Namche Bazar (3,440m) in the same day is a bit strenuous, so many hikers choose to stay in a town called Phakding.
Phakding to Namche Bazaar – 4 to 5 hours
Phakding is a beautiful little town that hikers going up to Namche Bazaar, or coming down from the Everest Region, like to rest at for the night. It's home to an Irish Bar, a few souvenir and trekking shops, and has great views of the river and valley next to it. From Phakding to Namche Bazaar, there's an 800m elevation difference. Expect a long uphill that takes about 4-5 hours, plus the time it takes to pick up Sagarmatha National Park entry permits.
Curious about the weather in Namche Bazaar because you're headed there now? Check this webcam of the Khumbu Glacier, a few kilometers north of Namche Bazaar in Nepal for an idea of what the weather looks like.
Check this video on how to get from Kathmandu to Namche Bazaar overland!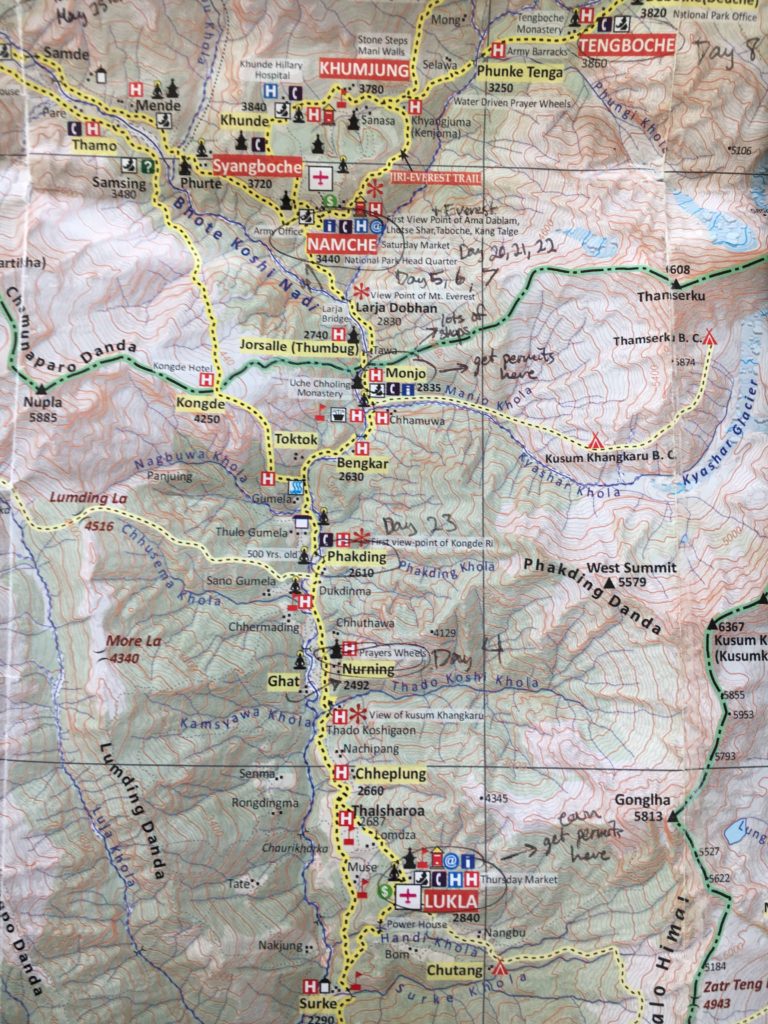 Accommodation in Namche Bazaar, Nepal
Namche Bazaar is filled with guesthouses and hotels for trekkers to rest their weary legs at. It's not necessary to book Namche Bazaar accommodation ahead of time – just show up and ask the owners how much you need to pay for a room!
The more famous lodges in Namche Bazaar, favorited by trekkers in tour groups, can be booked ahead of time. Keep in mind that much of Namche Bazaar closes down in the winter, making it very difficult to find accommodation there in the off-season.
Panorama Lodge – home to amazing amenities including large beds and spacious rooms. Located at the edge of town, the view from here overlooking Namche Bazaar is truly amazing.
Hotel Namche – this hotel is a 4-story building located in the heart of Namche Bazaar. It's close to several amenities in town, has spacious rooms with electric blankets, and boasts a spacious outdoor terrace with stunning views.
Hotel Everest View or Everest View Hotel – may be the most famous accommodation options at Namche Bazaar. Although it's located at little bit of an uphill hike outside of Namche, the views from here are truly incredible, with Everest and Ama Dablam mountains to admire. Everest View Hotel is incredibly luxurious on the inside as well, with electric blankets, wooden finishings, and ensuite bathrooms. Each room has a panoramic view of Mt. Everest.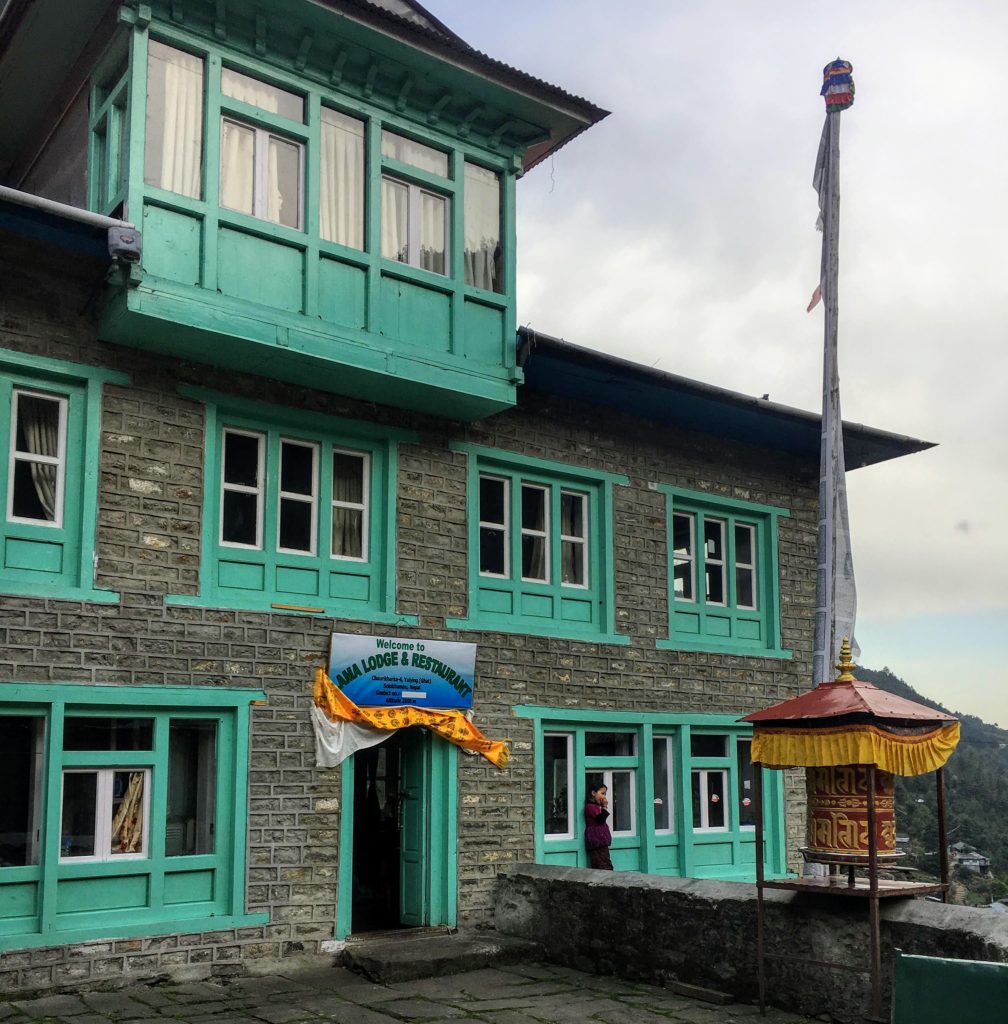 Top Things To Do In Namche Bazaar
1. Visit the World's Highest Irish Bar
Among the many "World's Highest" attractions in Namche Bazaar, one of the most well-loved ones is the World's Highest Irish Bar.  Although it's not the best idea to head here if you have just started your trek (alcohol will NOT help you acclimatize), it's a popular spot to hang out on the way down.
There's also a bar that's open 24-hours, Cafe Danphe, across from the World's Highest Irish Bar. It stays open until its last customer goes home, as Intrepid Road discovered when we visited.
The atmosphere inside both bars is always celebratory. Countless trekkers and trekking groups come here after having accomplished their dreams: reaching Everest Base Camp, or even Mt. Everest's summit.
 

 

View this post on Instagram

 
2. Treat yo-self to some baked goods
3440m up in the Himalayas was the last place I thought I'd find nice coffee shops and bakeries. Namche Bazaar is actually covered in places where you can hang out with a cuppa, a good book, and a view over the mountains or over Namche Bazaar's colorful rooftops.
Check out Hermann Helmer's German bakery, which I frequented no less than four times for their amazing apple pies. Closer to the center of town is Namche Bakery and Cafe, another wonderful bakery in such a remote town as Namche Bazaar.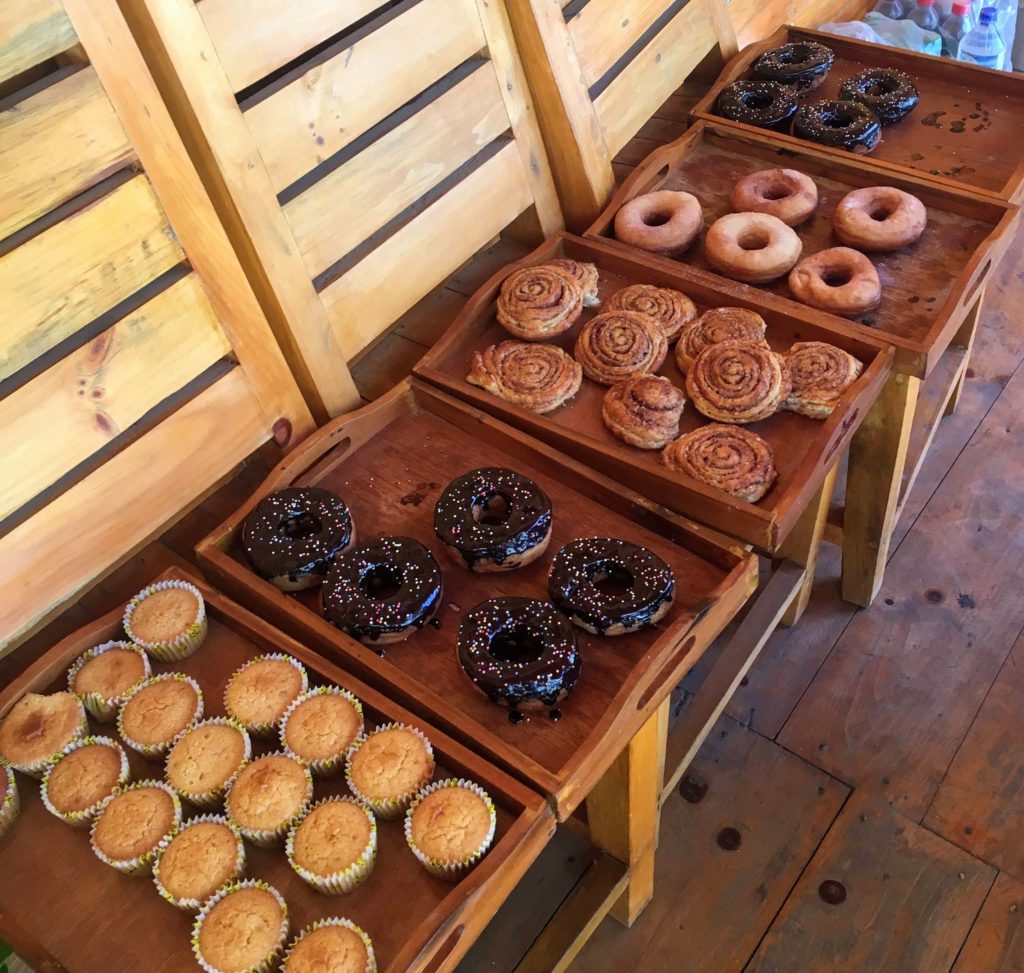 3. Eat Delicious Meals
Another surprising thing about Namche Bazaar is the huge variety of cuisines offered at restaurants. One of the best things to do in Namche Bazaar is to eat your heart out before you'll be eating Dal Baht and fried rice/noodles every day for the rest of your trek.
Check out Tomodachi Japanese Restaurant, Illy Espresso Bar, Sherpa Barista (they have ice cream!), the Namche Pizza House, and of course a bakery or two while you're in Namche Bazaar.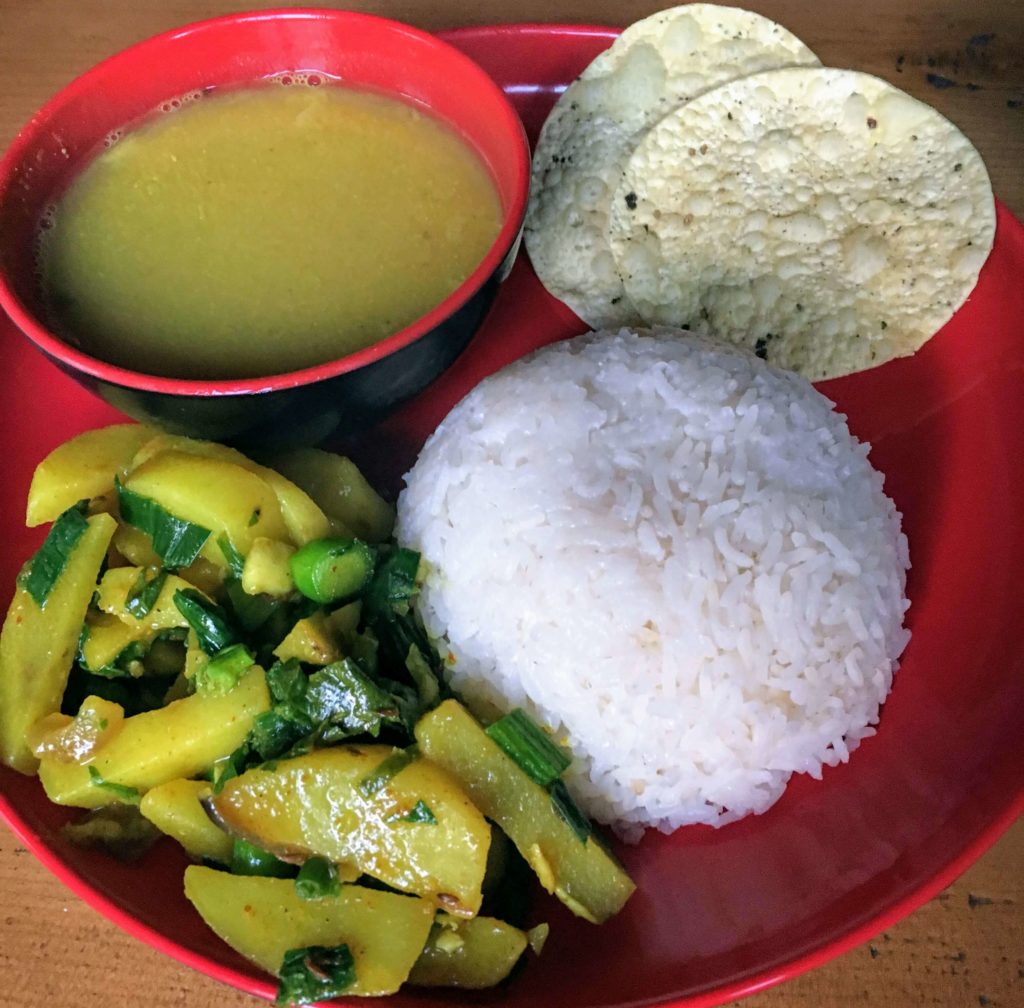 4. Shop for last-chance trekking gear and medicines
Namche Bazaar, Nepal is filled with shops that sell trekking gear, souvenirs, and packaged goods. Although you should save buying souvenirs for the descent, you can buy trekking gear that you forgot, or more toilet paper and snacks. There are very few shops in the Everest Region after Namche Bazaar, and prices go up exponentially.
It's best to stock up on everything in Namche, especially things like toilet paper, throat lozenges, Snickers bars, and water purification tablets.

Check my Trekking in Nepal Packing List

One rest day here magically turns to two ???? It's a great place to stay and acclimatize, with so many side hikes leading from this central location
5. Hike to a Namche Bazaar Viewpoint
Getting around Namche Bazaar is quite a feat. The stairs are steep and you're already at 3,440m in elevation. Even on your rest and acclimatization day in Namche Bazaar however, it's worth getting up and doing some walking around town.
One of the top things to do in Namche Bazaar is to find a great view overlooking it: walk to the Namche Monastery, found on one end of Namche Bazaar, or to the Yeti Mountain Home on the other side, for bird's eye views of the town.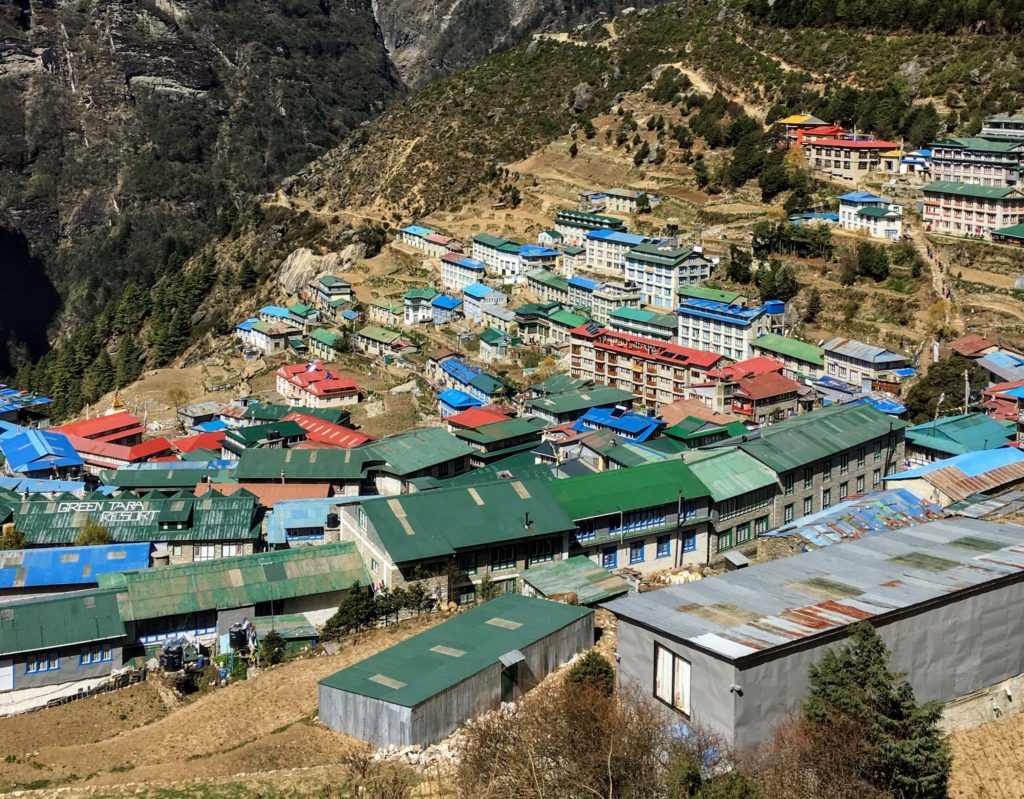 6. Withdraw cash one last time
If you're heading from Namche Bazaar to Everest Base Camp or elsewhere in the Everest Region, make sure that you have all the cash-money on you that you'll need. Namche Bazaar is the last town where there are ATMs available, so a responsible thing to do in Namche Bazaar is to top up on cash if you think you may need it.
Generally it's best to take all the money you need for trekking from Kathmandu, but if you realize you might run out, withdraw cash at Namche Bazaar.
Note: Most ATMs in Namche charge a withdrawal fee, up to 500 rupees extra, and may have a withdrawal limit as well. 
Check out my Ultimate Guide to the Three Passes Trek + Everest Base Camp for a budget breakdown for how much you should bring with you. Don't save withdrawing cash for the last minute either, because you never know when the ATMs will be empty or out of commission!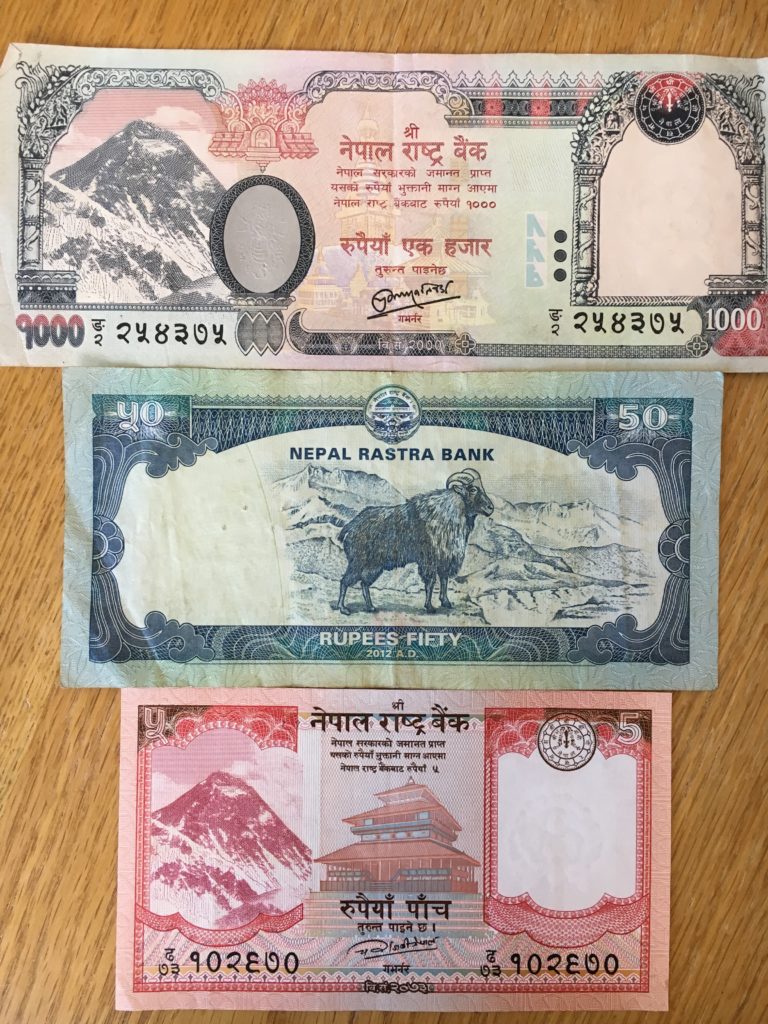 7. Hike to the Everest View Hotel (or any Everest Viewpoint)
The main thing trekkers do in Namche Bazaar is acclimatize. While your body is doing that naturally, why not help out by trekking high and sleeping low, the golden rule of trekking in the Himalayas.
Hiking up the hill behind Namche Bazaar allows you to see a view of Mt. Everest itself. Even more impressive is the outline of Ama Dablam, a closer mountain that's recognizable from any angle. The hike all the way to Everest View Hotel takes about 45 minutes to an hour, but there are some great spots even before the top to admire the view.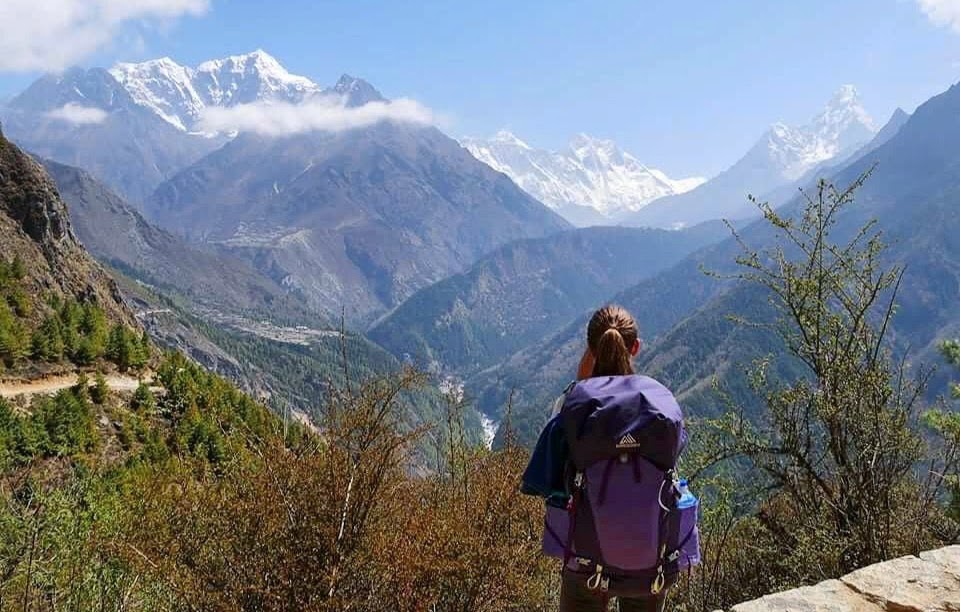 8. Visit the Local Weekend Bazaar
Namche Bazaar is home to a weekend bazaar, where locals from neighboring villages come to buy and sell goods. For a great cultural thing to do in Namche Bazaar, come to this local market. When I say local, I mean really local! There are no souvenirs here, only bulk food items, shoes, clothes, and other household items.
Although the bazaay may not have much for sale that trekkers would buy (what are you going to do with a 5 kilo bag of onions?), but it's an interesting experience wandering around with the locals.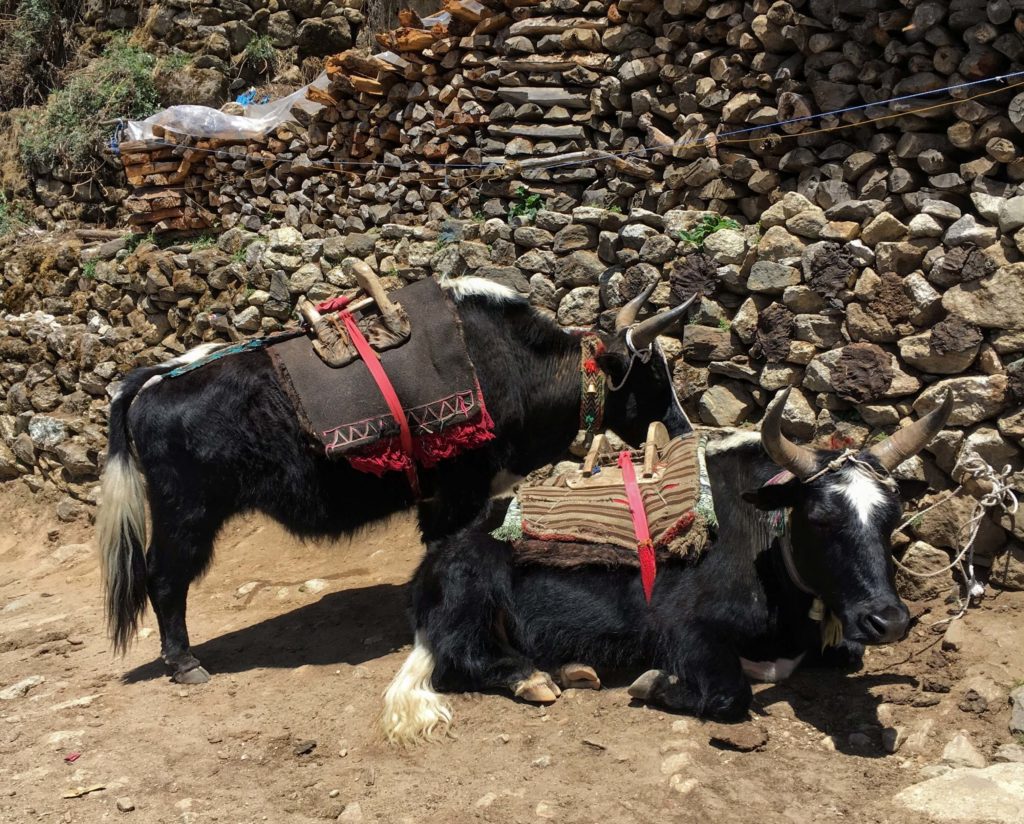 9. Go to a Museum and learn about Sherpa Culture
An educational thing to do in Namche Bazaar while acclimatizing is to visit one of the few museums here open year-round.
Check out the Sherpa Culture Museum to educate yourself on the locals living in the Everest Region. It's home to several Sherpa artifacts and artwork. Visitors can also tour a traditional Sherpa home compete, with a praying chapel and yak stable.
The Mt. Everest Documentation Center is a neighboring museum that houses a massive photo collection of Mt. Everest summitters, starting with the first, Tenzing Norgay Sherpa. They also list historic events and catastrophes from the long history of trekkers climbing Everest.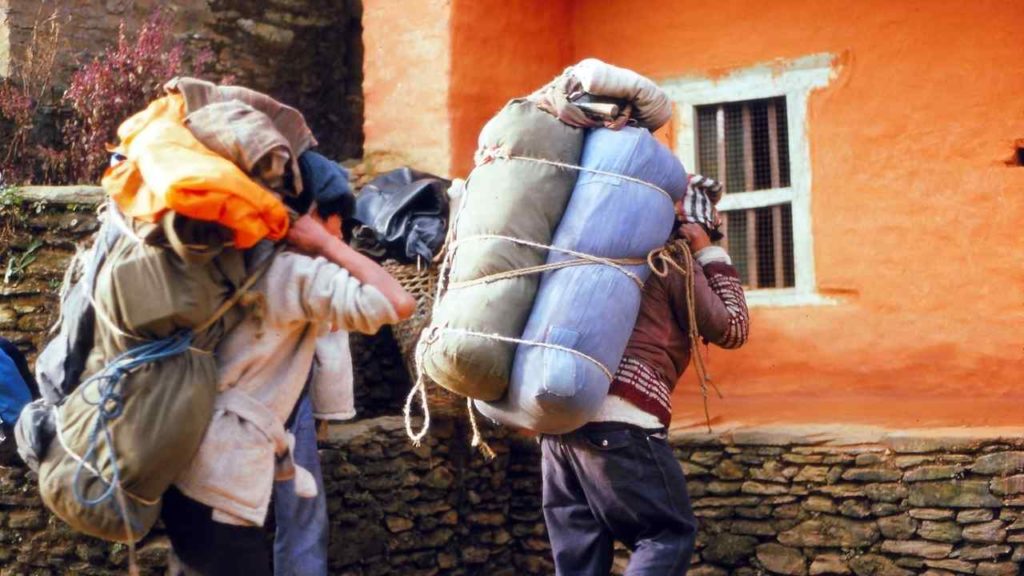 10. Send a Postcard from the World's Highest Post Office
Namche Bazaar is home to the World's Highest Post Office. It's located at the edge of town near the Namche Monastery. Purchase a few post cards from shops around town to send to loved ones at home. Apparently, it doesn't take as long as you might think for the postcards to be delivered from Namche!
Find Namche Bazaar's post office location on Google Maps.