Sadhana Forest is a sustainable living and reforestation project in Southern India, founded by Aviram Rozin in 2003. The original Sadhana Forest is located in the state of Tamil Nadu and is part of the Auroville township. With the help of many volunteers however, the initiative has expanded to locations in Kenya and Haiti as well. 
The Sadhana Forest India campus, which started as 70 acres of barren, eroded land, has transformed into a lush tropical forest due to intense reforestation and water conservation efforts. 
Eco-Living in Sadhana Forest
Sadhana Forest is home to a dozen or more volunteers any time of the year, who regularly work towards realizing Rozin's vision for sustainable living. Before the pandemic, around 1000 participants from around the world spent time there each year to experience sustainable living and help with the region's reforestation efforts. 
Sadhana Forest's eco-friendly way of life consists of eating vegan, non-processed meals, using alternative and natural construction methods, composting, using solar energy, riding bicycles, and using composting toilets as well. Volunteers have also created a small playground for local and visiting children, and a cow sanctuary.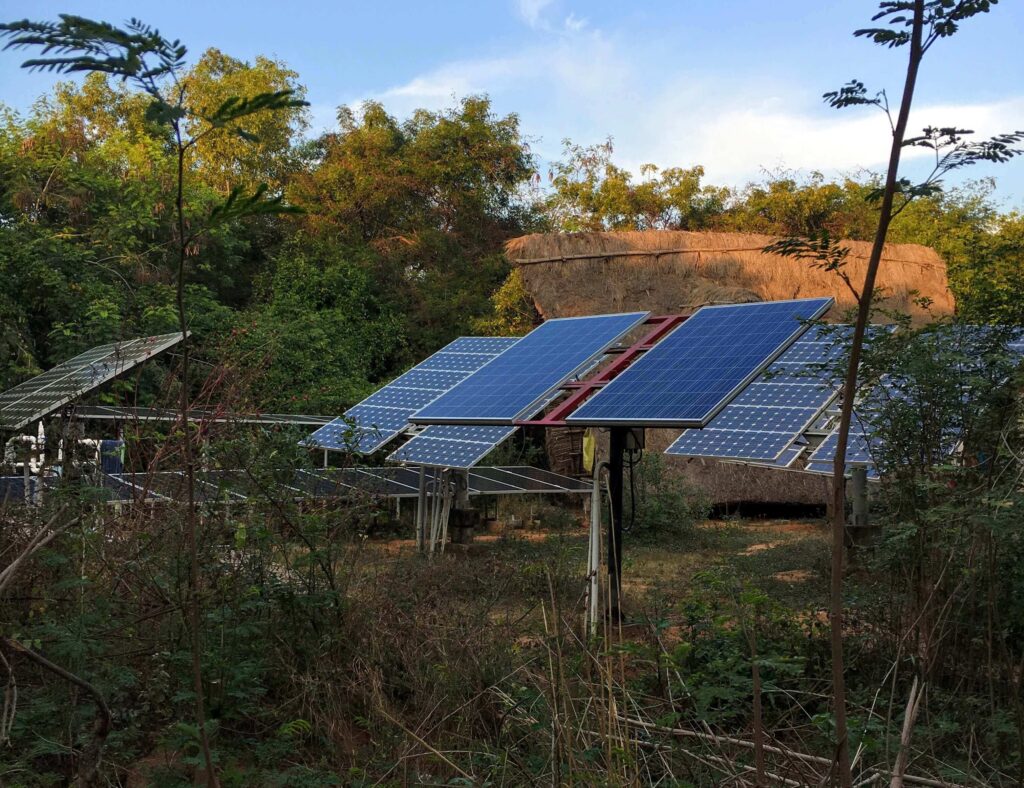 Sadhana Forest's Community Values
Sadhana Forest aims to achieve a variety of sustainable living objectives such as retaining water on the land to refill the aquifer, cultivating food for self-sufficiency, and of course conserving, protecting, and restoring the forest by planting indigenous trees. Volunteers run free workshops for visitors and local villagers to share knowledge and educate others about replenishing groundwater and reforestation. 
The values practiced at Sadhana Forest by all volunteers include veganism, non-competitive living, raising the human consciousness, community living, and of course, no drugs, alcohol or tobacco. 
One of the main values is to be a "gift economy", where belief that one gift can lead to another as everyone practices "paying it forward" for others in the community as well as for future generations. This is also why Sadhana Forest is a not-for-profit, and any gifts or donations received go directly to support their sustainable living objectives.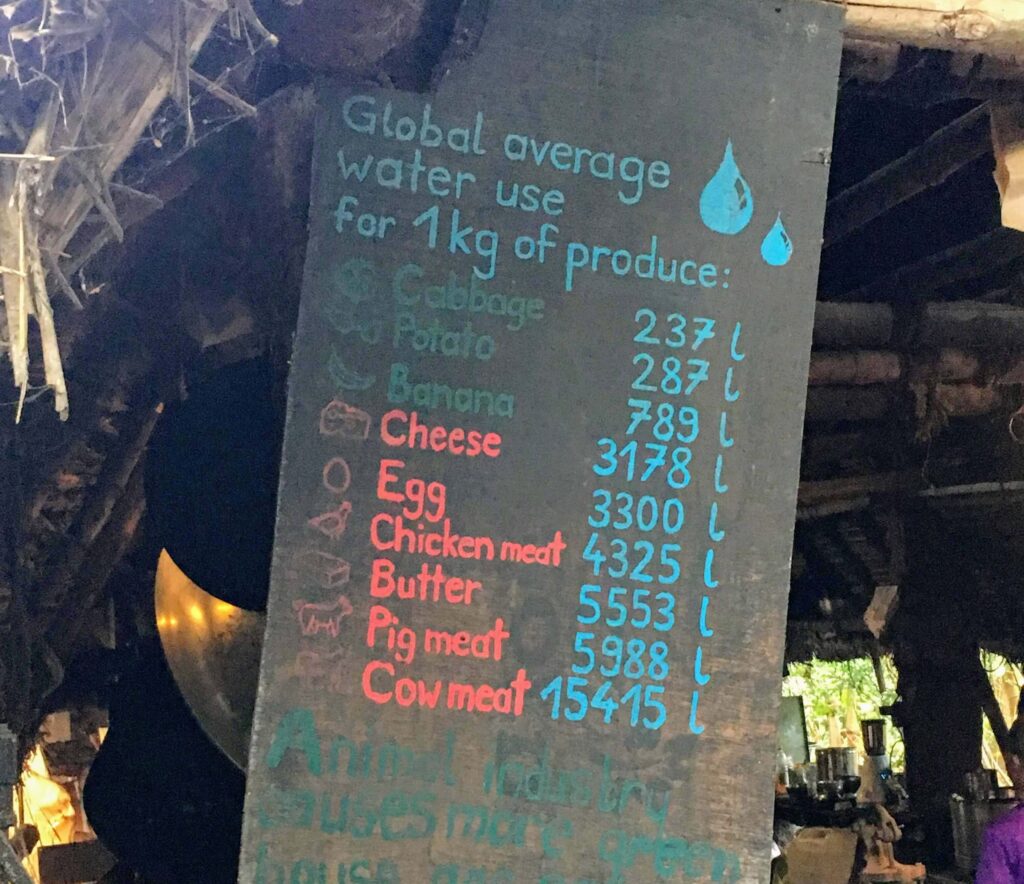 Volunteering at Sadhana Forest Auroville
Volunteers at Sadhana Forest, in addition to following the community guidelines, also adhere to a schedule that helps the community function smoothly. Their mornings center around Sevas, acts of 'selfless service', or service done in order to better the community or the broader world without expecting anything back in return. They can include cooking, cleaning, building, planting trees, and more.  
5:30 am Wake up call
6:00 am Morning circle (dividing sevas for first session)
6:15 am-8:30 am First seva (first session of activities)
8:30 am-9:30 am Breakfast
9:30 am-12:15 pm Second seva (second session of activities)
12:30 pm Lunch
Volunteers are free to spend their afternoons the way they please before communal dinner, which often means cooling off in the property's 'swimming pool' or mud pond! 
Read about other activities like their "non-talent" open stage night and participant workshops on the Sadhana Forest India page. 
Minimum volunteering requirements apply for travelers under 40: 4 weeks if volunteering between December and March, and 2 weeks between April to November. Family volunteers or those over 40 are asked to stay for a minimum of two nights. 
Accommodation is free at Sadhana Forest as part of their Sevas, but they ask for a contribution for meals amounting to 600 rupees ($8 USD) per day.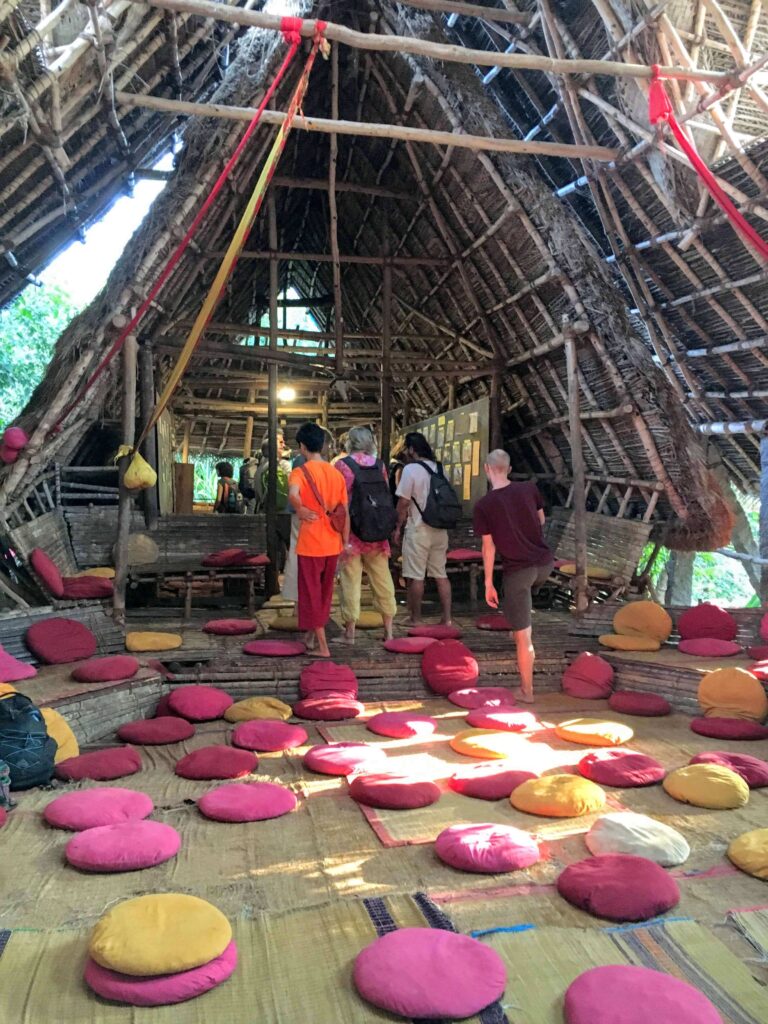 Visiting Sadhana Forest from Auroville
While I was living and volunteering in Auroville in 2013 and 2018, I visited Sadhana Forest during their Friday night eco-movie nights. Every Friday afternoon, visitors can join the volunteers at Sadhana Forest and go on a tour of their ecological project, eat a home-cooked vegan dinner, and watch a movie about different sustainability topics. 
This tour, dinner, and eco-movie night at Sadhana is a great way to learn about the day-to-day lives of those living in such a sustainable way. You'll leave with a full belly of delicious vegan food and be able to relax while watching a wholesome eco-movie in Sadhana's main gathering hut.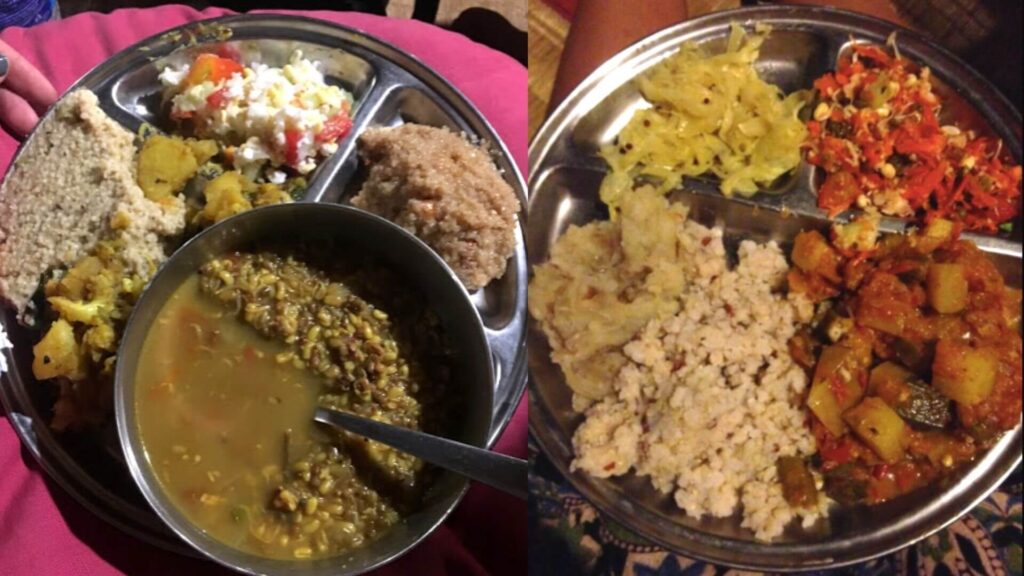 Contribute to Sadhana Forest's Mission
If you're interested in volunteering to continue Sadhana Forest's mission of reforestation and sustainable living, visit Sadhana Forest India's 'Getting Involved' page to make sure it sounds like a right fit for you. 
Sadhana Forest India can also be found on international volunteering websites such as Go Overseas and Giving Way, where you can read others' reviews on their experiences. 
If you're interested in volunteering outside of India, check out Sadhana Forest Haiti or Sadhana Forest Kenya. Make sure to consider travel and health restrictions before traveling during the pandemic.
Also consider making your own Sevas (selfless service) by donating to the Sadhana Forest project, which can be done directly through their website. 
Heading to Sadhana Forest, India?
Pin This Post!