Belize and Mexico are some of the most under-appreciated countries for backpacking, especially for being in such close proximity to America. 
Belize is a stunning tropical country on the southeast border of Mexico, just north of Guatemala. It's an English-speaking country that's easy to navigate and has impressive Mayan ruins scattered around the mainland. Belize also as beautiful islands off the coast, perfect for snorkeling and diving, and is home to the second largest barrier reef in the world. 
If this isn't enough of a reason to visit, the budget for backpacking Belize is equivalent to Southeast Asia!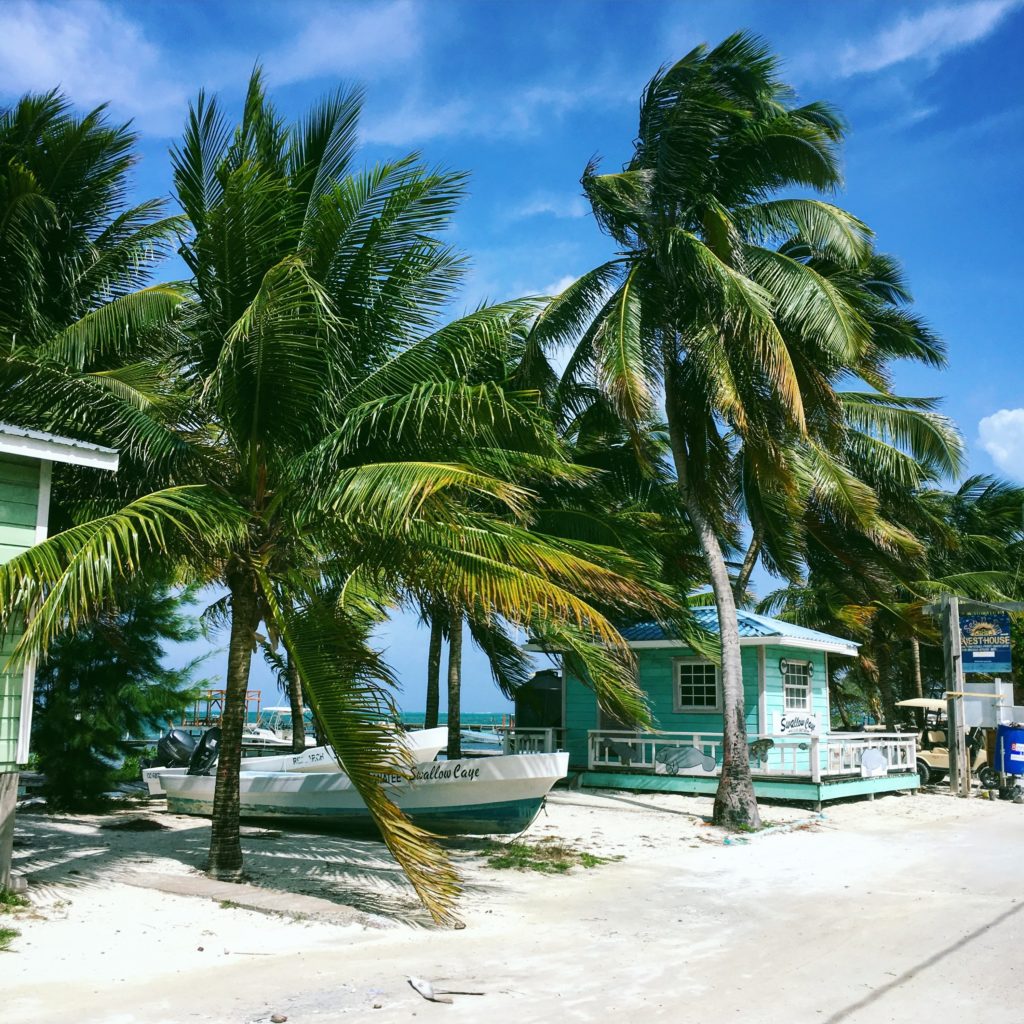 Many Americans frequent Mexico, but only to go to Cancun. It's a pity how few vacationers step outside the resort-ridden, party city to experience the real Mexico!
There are cheap round-trip flights from America to Cancun, so it's an easy gateway to Mexico, but not all that Mexico has to offer. 
The beauty of Mexico and experiencing the amazing culture, learning about the history, eating authentic Latin American food, and meeting lovely locals, starts when you're backpacking Mexico, outside of the borders of Cancun! 
This is my Belize to Mexico backpacking itinerary that runs between Belize City, Belize, and Cancun, Mexico. I've personally backpacked Belize and Mexico, taking this exact path, three times. 
It's easy to backpack Belize and Mexico because they are well-connected: take local busses in Belize and ADO busses in Mexico. The border crossing is organized and the roads are safe.
10-day Backpacking Belize to Mexico Itinerary
Start Day 1: Land in Belize City – take a water taxi to Caye Caulker
Day 2: Caye Caulker
Day 3: Caye Caulker or San Pedro
Day 4: Corozal, Belize, or Chetumal, Mexico
Day 5: Tulum, Mexico
Day 6: Tulum
Day 7: Valladolid
Day 8: Valladolid, Chichen Itza
Day 9: Cancun
End Day 10: Cancun, fly home
When I was living in Houston Texas, one-way flights to both Belize City and Cancun were incredibly cheap, around $100 when bought ahead of time. 
It so happened that the round-trip flights to either Belize City or Cancun were more expensive that two, one-way flights, so I booked tickets into Belize City and out of Cancun.
Day 1 - Land in Belize City, take a Water Taxi to Caye Caulker
When arriving in Belize City airport, take any of the taxis lined up outside for $20 Belize ($10 US) to go to the water taxi port. This takes about 20-30 minutes depending on the speed of the driver (and some go REALLY fast).
From here, take the next water taxi out to Caye Caulker. The first water taxi leaves at 8:00am, and the last one is at 5:30pm, and they leave every 1-1.5 hours. The current schedule is shown below and can also be found here: http://www.belizewatertaxi.com/
It's possible to purchase a one-way ticket for $18 USD, or a two-way ticket for $28 USD. 
If you plan on going from Caye Caulker or San Pedro to Chetumal, Mexico, you can buy a one-way ticket in Belize City to Caye Caulker, then later on a one-way ticket from Caye Caulker/San Pedro to Chetumal for $55 USD.
Current pricing is listed here: http://www.belizewatertaxi.com/book-now
Days 2-3: Caye Caulker or San Pedro
Caye Caulker (pronounced Key Caulker) is a tropical, mostly pedestrian-only island with a few golf carts that transport people from place to place. It's a smaller, less-touristy version of San Pedro island to the north. There are several nice hotels and guesthouses, a few hostels, and plenty of restaurants to get your fill of local food and sea food, whatever your budget may be.
I recommend staying 2-3 nights in Caye Caulker to start your backpacking Belize adventures off right. Relax at the Split, drink at different bar terraces, swim, and kayak. If you want a change in scenery, take the water taxi up to San Pedro, a similar but larger and more crowded island. 
Where to Stay on Caye Caulker
Both times I visited Caye Caulker I stayed at the budget backpackers hostel Dirty McNasty, which has a common area with a pool table and ping pong  table with free rum-punch for an hour in the evening. In exchange for some comforts, you get a social atmosphere, hammocks, and a free kayak to take out on the water directly behind the property. 
There are endless amazing accommodation options on the island, and I'd love to go back to Caye Caulker with the money to stay in a really nice place!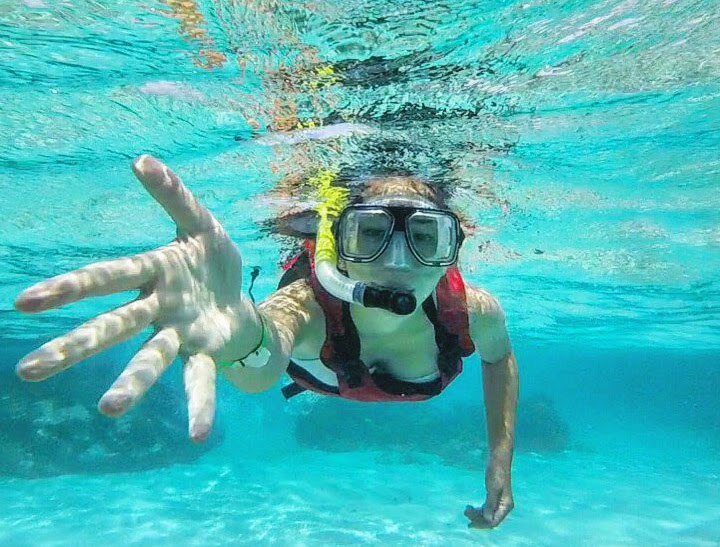 Things to do on Caye Caulker
Don't miss the opportunity to go snorkeling at the second largest barrier reef in the world! There are half-day and full-day tours available from almost every business on the island. 
I felt like I got a full experience on the half-day tour swimming over corals, with nurse sharks (that don't bite) and string rays at shark-ray alley, then seeing seahorses on the other side of the island. 
We got some fruits and water on the bus to refuel halfway through the tour also. I was exhausted after half a day in the water, but some people really recommend the full-day tour as well!
Where to Eat on Caye Caulker
Be sure to have dinner one night at Wish Willy Bar & Grill, where Wish Willy himself cooks up a barbecue full of freshly caught seafood and serves it all at once to the guests that have accumulated at his restaurant. 
I was the only vegetarian there when I went, but he made me a separate, super delicious yellow curry with vegetables and rice. He has pitchers of rum-punch you can sip on while you wait as well!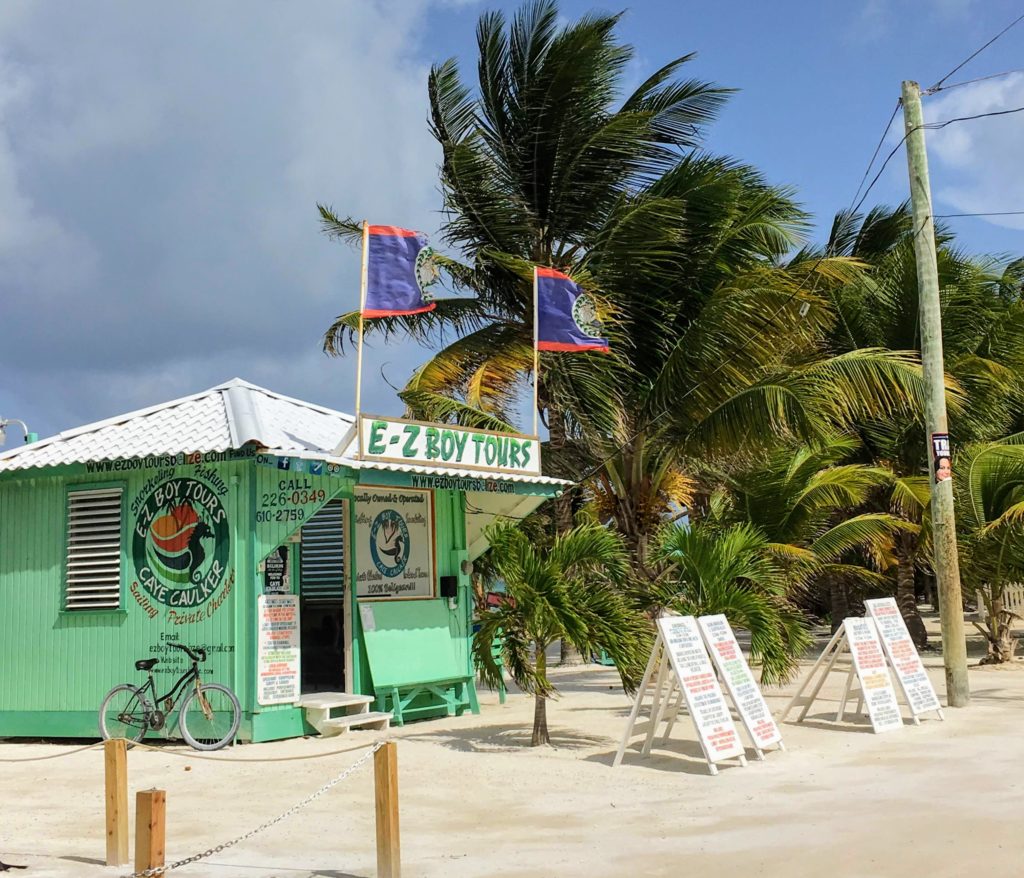 Day 4: Corozal, Belize, or Chetumal, Mexico
Getting to Corozal or Chetumal
If you spent Day 3 in Caye Caulker, you can take the water taxi back to Belize City, take a taxi to the local bus station, and catch the next bus to Corozal. Buses leave all day about every half hour, and will cost no more than $10 USD. 
The best website I've found that has up-to-date bus information for all around Belize is here: https://belizebus.wordpress.com/
If you spent Day 3 in San Pedro, it's possible to take a water taxi all the way to Chetumal, Mexico for $55 USD and it takes only about 90 minutes. 
Note: This water taxi only runs every other day, so plan accordingly!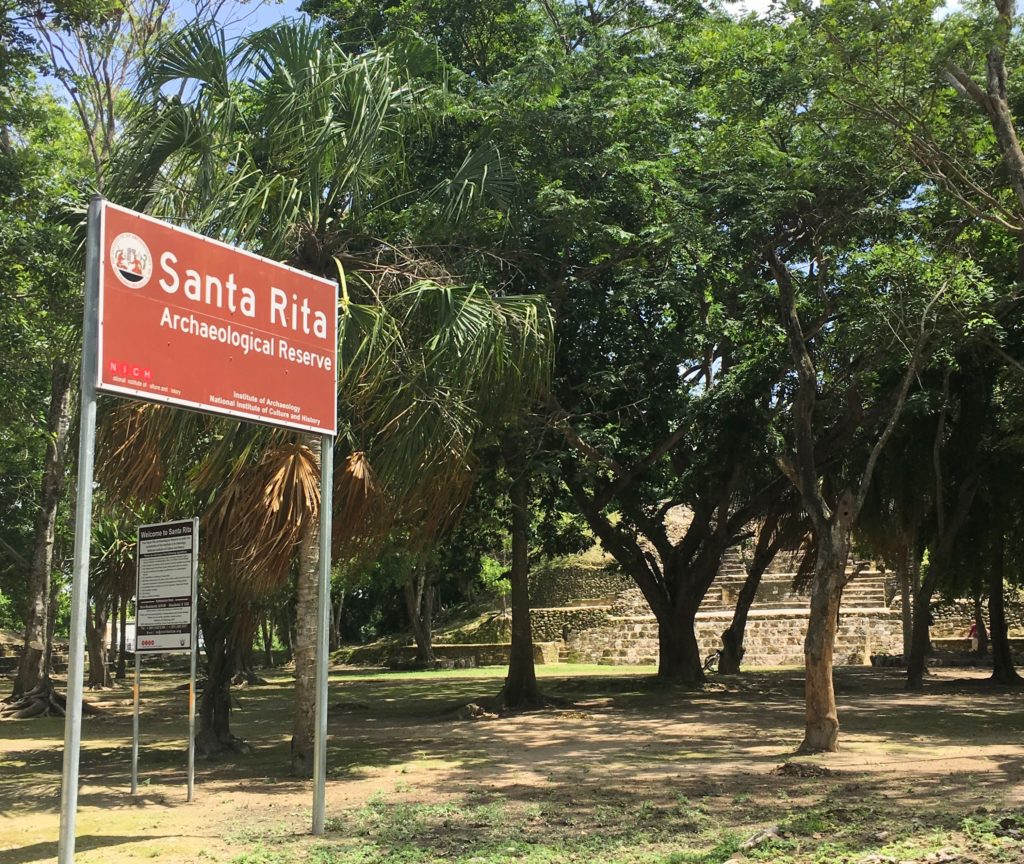 All About Corozal, Belize
Corozal is a nice, local coastal town that features some old Mayan ruins within walking distance from the center of town. 
The Santa Rita Archeological Site costs $10 Belize, $5 USD to enter, and if there's guide hanging around, he may give you a short talk about its history as a ceremonial location. After the explanation you're free to walk around the complex and onto the large pyramid for a nice view over the neighborhood.
I liked my meal at Scotty's Bar and Grill, home to a few expats or retirees who seemed to hang out there all day. The vegetarian burrito I had was massive and tasty, the cocktails were colorful, and there was a nice view of the sea from their second floor.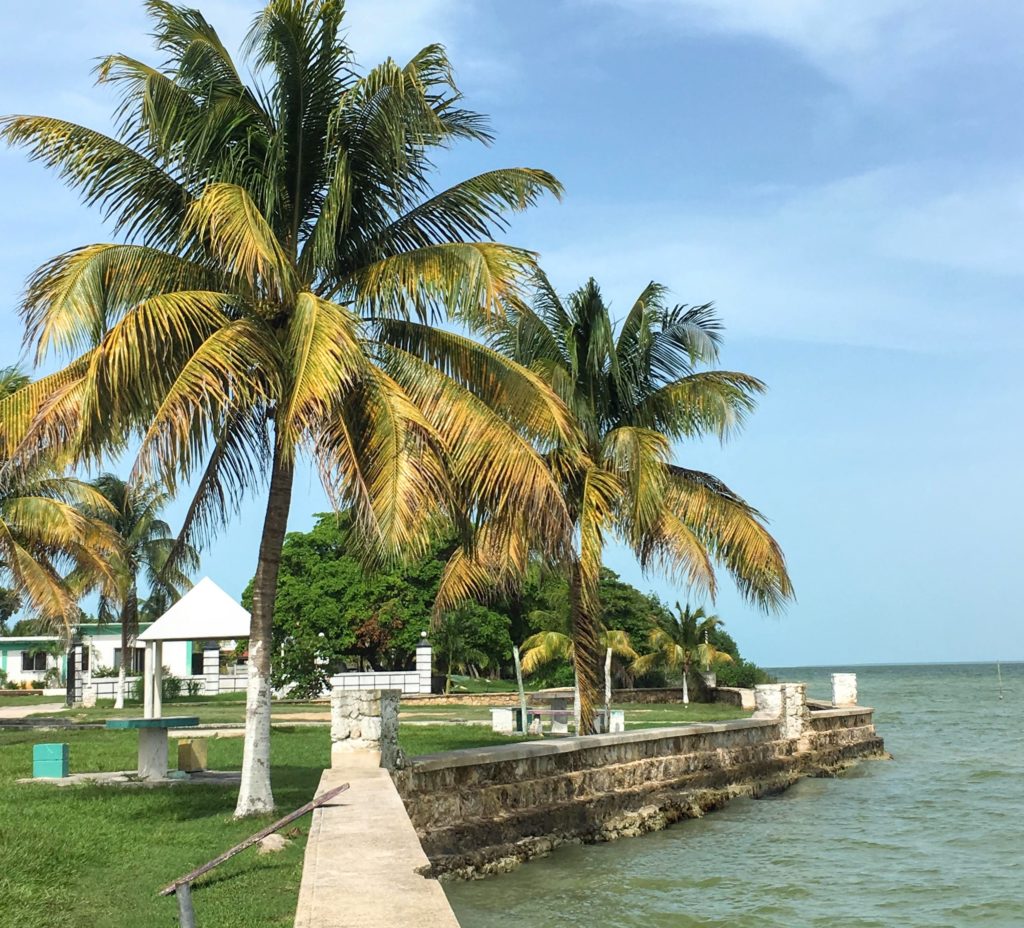 When I went from Corozal to Mexico in 2015 and 2017, Belizean busses were allowed to cross the border. 
During a short political spat in 2018, busses from either country needed to be legally insured in the other country to be able to cross the border. This halted all service between Belize and Mexico and required tourists to take a taxi across the Free Zone and across the border.  As of 2019 the busses are running again. 
Information can be found here on the latest Belize to Mexico bus updates: https://belizebus.wordpress.com
Day 5: Getting to Tulum, Mexico
However you reach the Chetumal bus terminal, when backpacking Mexico it's easy to catch one of several busses that go from there to Tulum. 
You'll reach Tulum in less than 4 hours, and the ticket will cost around $20 USD. There are ATMs inside the Chetumal station, as well as at a nearby supermarket where there is an amazing bakery inside! There are many local restaurants in the area too if you're not concerned about hygienic kitchens. 
You can check the schedule at the ADO website or other bus schedule websites such as https://www.checkmybus.com
The Tulum bus station is small but centrally located on the main street where most of the restaurants, convenience stores, and souvenir shops are located. 
I stayed at Zazil Kin hotel in one of the cabanas, which is located on the street that runs alongside the beach. Many hotels are located here, about a $3-5 taxi ride from center city.
Spend the first day eating out, sampling tequila at a tequilaria, and hanging out at the beach!
Day 6: Tulum, Tulum Ruins
The best time to go to the Tulum ruins is early in the morning before the hoards of people and tour groups arrive! 
Take a taxi, minibus, or walk to the entrance and take your time wandering around the large complex. The sun coming up in the east shines its light beautifully on the main God of the Winds Temple, for a perfect photo opportunity. 
If you bring your swim suit, it's possible to hang out at the small beach at the foot of some of these temples as well. Keep an eye out for the huge iguanas that are chilling all over the place!
Relax at the Tulum beaches in the afternoon, try a coco loco (coconut with rum), and if you go to any of the large supermarkets in town you can get some more yummy bread too!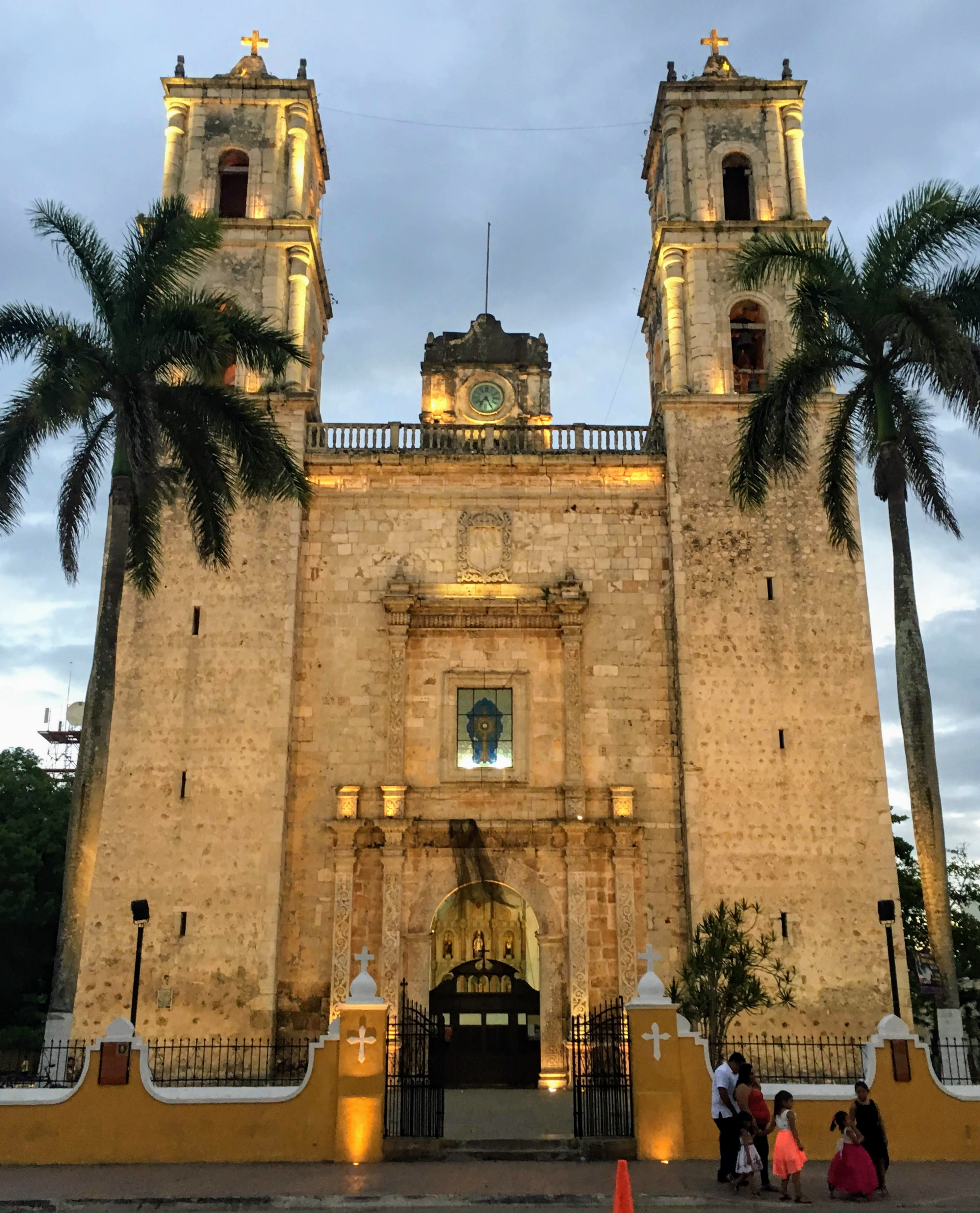 There are frequent busses from Tulum to Valladoid, which is only about an hour and a half away and costs from $5-7. In order to have time to go swimming in the cenotes (sinkholes with groundwater inside it), I suggest leaving early in the morning.
Valladolid town has an authentic Mexican feel, with a central park and church filled with locals playing board games, couples holding hands, and kids playing soccer. There are several cenotes in the area where you can go swimming as well. 
Most people pass through Valladolid as part of a tour on the way to the Chichen Itza ruins, then return to Tulum or Cancun. I think it's worth spending a night here to get a feel for this colonial town instead of just taking a tour and going straight back. 
I stayed at the lovely Hostel La Candelaria which has some amazing wall art and has a great jungle vibe. 
You should head to bed early on this day so you're ready to leave for Chichen Itza first thing in the morning!
Day 8: Valladolid, Chichen Itza
There are plenty of minibuses that leave from Valladolid to go to Chichen Itza around 7am, as well as larger busses that leave from the bus station. Keep in mind that the ride takes about an hour, so you should leave town by 7am in order to arrive at Chichen Itza when it opens at 8am. 
The minibus drivers make it no secret that they're looking for more people to fill up their vehicle before departing the city, so there wont be a problem finding transportation to get you there.
Leave your large bags at the hostel/hotel, and take some snacks and water with you in a small bag when you head out to Chichen Itza.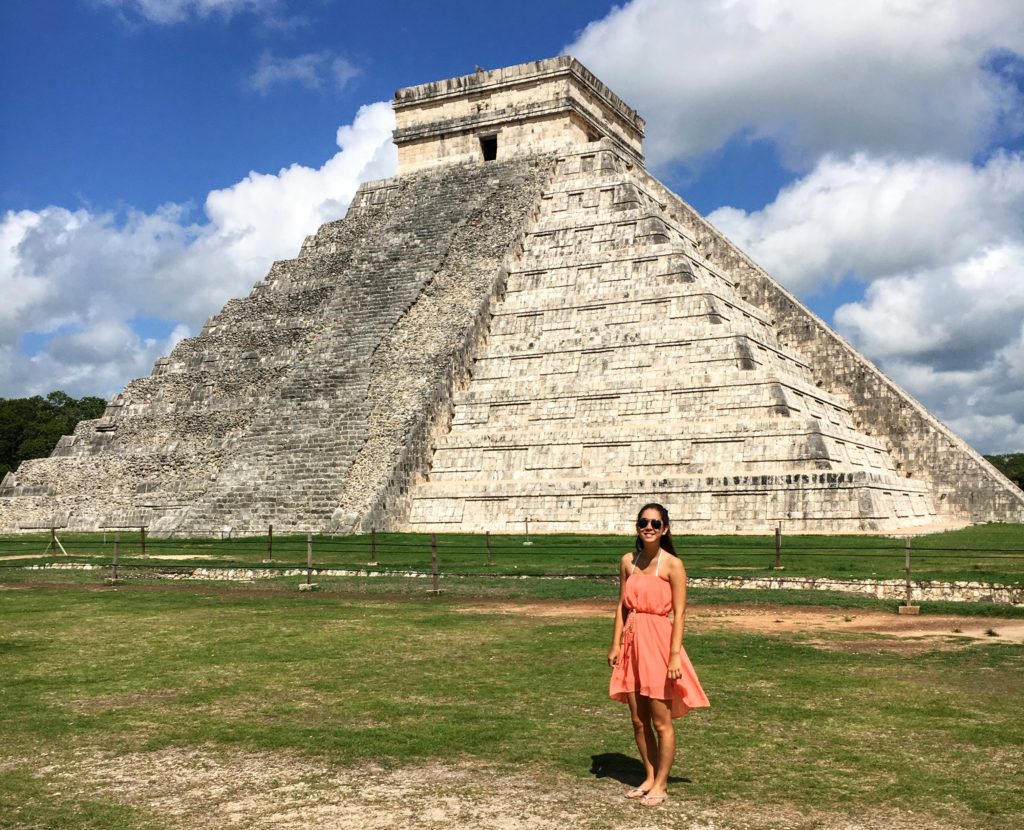 Across Belize and Mexico are plenty of Mayan ruins, but Chichen Itza is easily the most impressive. It's possible to spend the entire morning exploring this massive archaeological site!! 
The Chichen Itza archeological site has so many different sections to it, including walled fortresses, cenotes (no swimming here), a ball court, and signs of civilian life from over a thousand years ago. 

I loved how peaceful the Chichen Itza complex was right when it opened, because it was possible to walk to sections where no other tourists were. As the hours tick by, the tour groups arrive as well as street vendors who set up their souvenir shops along the large roads. 
The vendors are a bit annoying at first because someone is always offering to sell you something. However, you get some great deals shopping here! If you start walking away from an item you're interested in, the vendors will drop the price ridiculously low as they're yelling after you.
When you exit the site, there are many busses and minibuses that are ready to take people back to Valladolid. Just look for where other people are hovering, and hover with them until someone comes who's selling tickets.
Getting from Valladolid to Cancun
When you return to the Valladolid bus station, get tickets for the next bus to Cancun. From Valladolid the busses can cost from $7-$12 and it takes 2-3 hours to reach Cancun. 
The ADO bus station in Cancun is in the local part of town and not in the Hotel Zone, so it'll cost another $3-$5 taxi to reach the Hotel Zone and the tourist center of town. Another option to Cancun's hotel zone is to take the local bus for pennies, but you'll need to find the separate bus stop first.
You'll likely arrive in the evening, so find a nice restaurant or bar to hang out at and enjoy the nightlife coming alive around you – there's always a party in Cancun!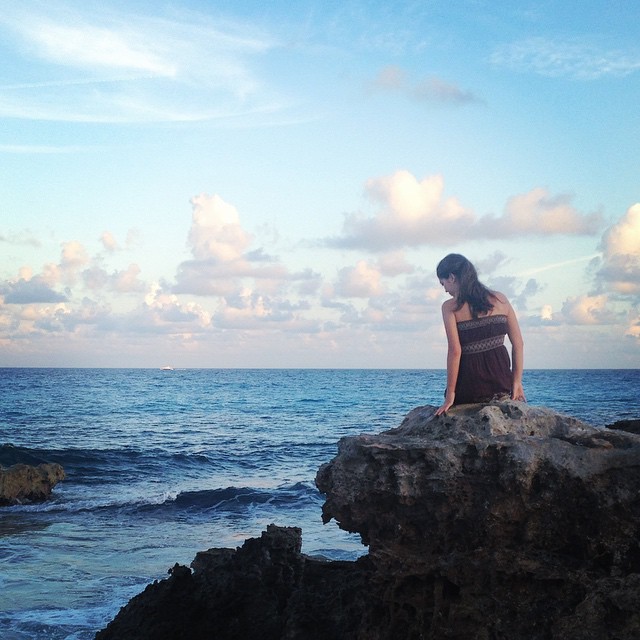 Days 9-10: Cancun, Fly Home
Cancun and its Hotel Zone is basically an extension of America, which makes it hit or miss for most people. For me, it was a good place to relax before taking off back to the States. After backpacking from Belize to Mexico, it's a nice place to enjoy some luxuries. 
Where to Stay in Cancun
I stayed in Hostel Natura in the Hotel Zone. Most of the nicer, fancy hotels are located in Cancun's Hotel Zone, close to all the nightlife and the best beaches. There are hardly any budget options here, with a few exceptions such as Hostel Natura, Hostal Mayapan, and newly opened Señor Frogs Hostel. 
The cheaper hostel options (but still well-rated) for backpackers are all in Cancun town, a 20-minute bus ride away. This region is further from the beaches but has a little bit more authenticity when trying to experience Mexico. Although there aren't tourist-oriented clubs in Cancun town, I heard the backpacker's nightlife is amazing.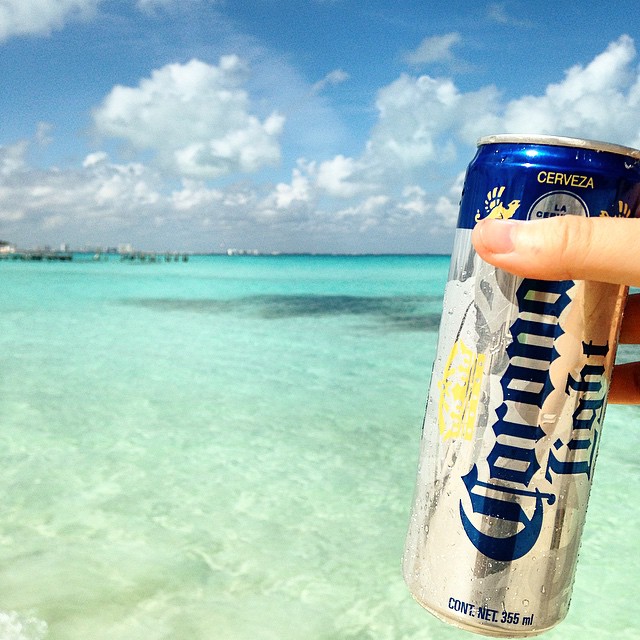 Things to do in Cancun
Many tours leave from Cancun that you can take part in, such as to nearby island Isla Mujeres, however it's nice to finish off the Belize to Mexico vacation by just chilling on the beautiful beaches as well.

Cancun has a massive supermarket in the center of town where you can stock up on beers and snacks to bring to the beach, and it's usually a small fee to use the lounge chairs and umbrellas that are located next to the water.

Several beach-side clubs are open basically 24 hours if you want to pay a little more for drinks, pool access, and/or have a covered cabana to yourself. A popular one I liked is Mandala Beach Club, which has its own pool next to the beach as well. You can't miss them with their loud music and crowds!

In the evening head to any of the endless clubs and bars that are always trying attract guests with cage dancers and promises of unlimited alcohol.

Many people on the main road sell wristbands to get into these clubs, and entry includes free drinks all night. Sometimes they also include entrance the next morning to a beachside bar. La Vaquita, the cow bar, and Congo Bar, are two of the cheaper options at $30 USD for entry.
Note: When leaving Mexico, you need to PAY the Mexican authorities to be able to leave
The fee is 500 pesos or almost $30 USD. Because corruption. At the airport there's a desk where you pay this and receive a receipt which then guarantees you a pass through Mexican immigration.
Be sure you have some extra pesos or dollars on you, because you won't get permission to leave Mexico otherwise. Credit and debit cards aren't accepted for payment, but there are ATMs where you can withdraw money at the airport. Arrive a little bit early to the Cancun airport to take care of this before your flight back home.
Backpacking Belize to Mexico Itinerary... Finished!
This concludes my backpacking Belize to Mexico itinerary! Over 10 days, there are amazing things to see in these two countries that are a stone's throw from the United States. Be sure to add Belize and Mexico to your backpacking bucket lists! 
Pin this Backpacking Belize to Mexico Itinerary!