Cairns, Australia is the gateway to North Queensland, known for its tropical rainforest, the Great Barrier Reef, and beautiful – although crocodile-ridden – sandy beaches. This Cairns 4-Day Itinerary will help you make the most of your Cairns trip by organizing some of the best things to do in Cairns, into four busy days!
Cairns becomes the home base for many travelers to this region because of its central location with the Great Barrier Reef to the east, the Daintree Rainforest to the north and west, and waterfalls and gorges to the south.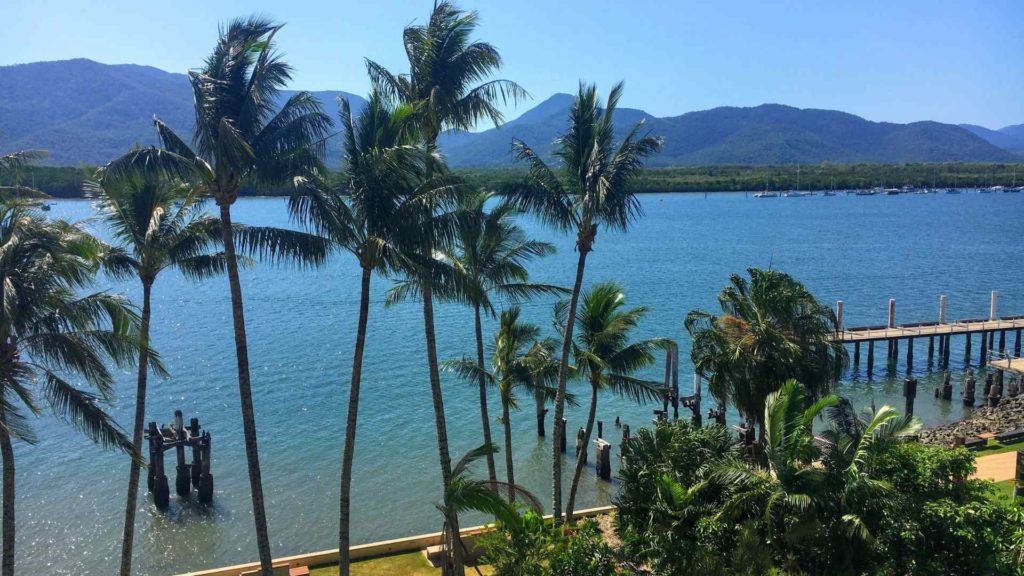 During my Cairns itinerary, I stayed in the Hilton Cairns, which located right next to the Cairns Reef Fleet Terminal. It had incredible palm-tree views, had the best hotel breakfast I've ever had, and was located close to many of Cairns most famous restaurants (check out Salt House and Dundee's!) 
After spending two nights in Port Douglas, I also stayed in the DoubleTree Hilton in Cairns, which is located right on the Cairns Esplanade and is a short walk to the Cairns Lagoon… more on things to do in Cairns below.
Tip: If you have more than four days in Cairns, consider staying for at least two nights in Port Douglas, a small resort town located an hour's drive north of Cairns.
Cairns Four-Day Itinerary
Day 1 – Explore Cairns city
Day 2 – Great Barrier Reef Tour
Day 3 – Explore waterfalls & gorges
Day 4 – Kuranda & scenic train ride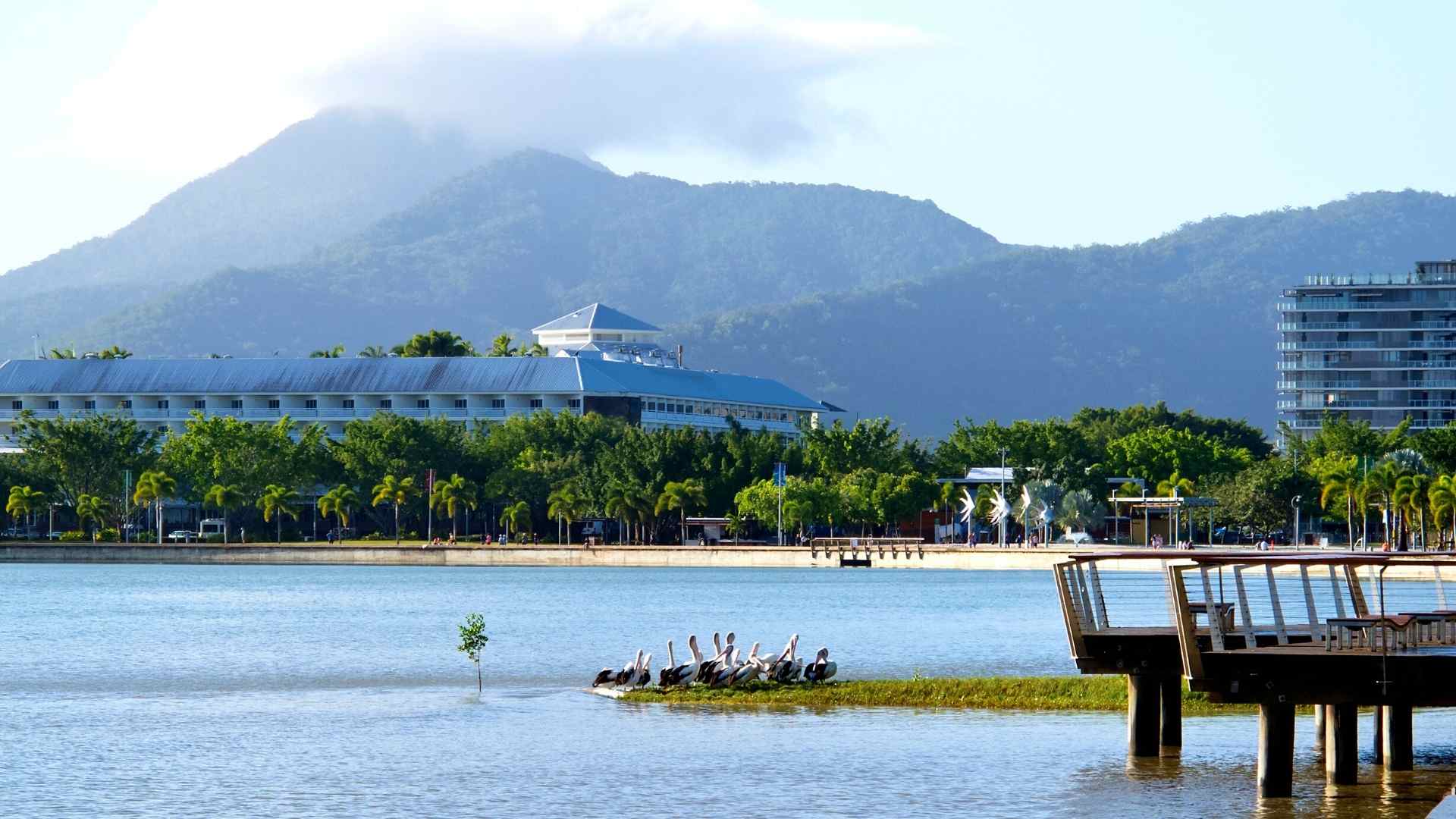 Day 1 - Explore Cairns: Aquarium, Esplanade, Hemingway's Brewery
The best way to start your Cairns 4-day itinerary is by becoming familiar with the city. On your first full day in Cairns, check out some of the highlights of town:
Cairns Esplanade – This 5km long boardwalk and public park is the perfect place to get some fresh air. Complete with public art, benches, BBQ facilities, and even free toilets, all visitors to Cairns are sure to spend some time here on their Cairns itinerary. The highlight of the Esplanade is the Lagoon, a massive public pool where everyone can take a dip, play in the sand, and cool off under decorative fountains.
Cairns ZOOM and Wildlife Dome – This large dome, located on the top floor of the Reef Hotel Casino, is the best place to interact with Aussie wildlife during your Cairns 4-day itinerary without leaving the Cairns CBD. It hosts wildlife shows and presentations, ropes courses located above the wildlife exhibits, and has great views over Cairns. Book tickets in advance here.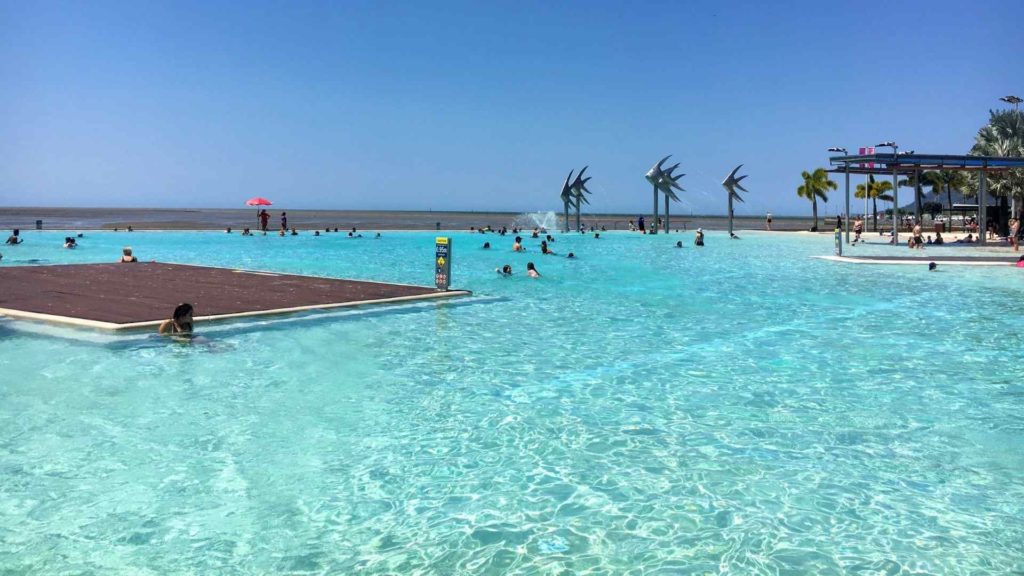 Cairns Aquarium – Familiarize yourself with the Cairns local residents at the Cairns Aquarium, where you'll find a wide array of creatures that call Queensland oceans and waterways home. The Aquarium has a variety of animal experiences and shows you can take part in, and more than one floor-to-ceiling fish tank. There's even an underwater tunnel you can walk through! Book entry tickets here. 
Hemingway's Brewery – When spending four days in Cairns you'll certainly come across beers made at the local Hemingway's Brewery. With charming local names like the Canecutter and Doug's courage, each beer has a story behind it that ties to Cairns and north Queensland heritage. The brewery is located right on the waterfront in a breezy modern warehouse. Check out their menu here.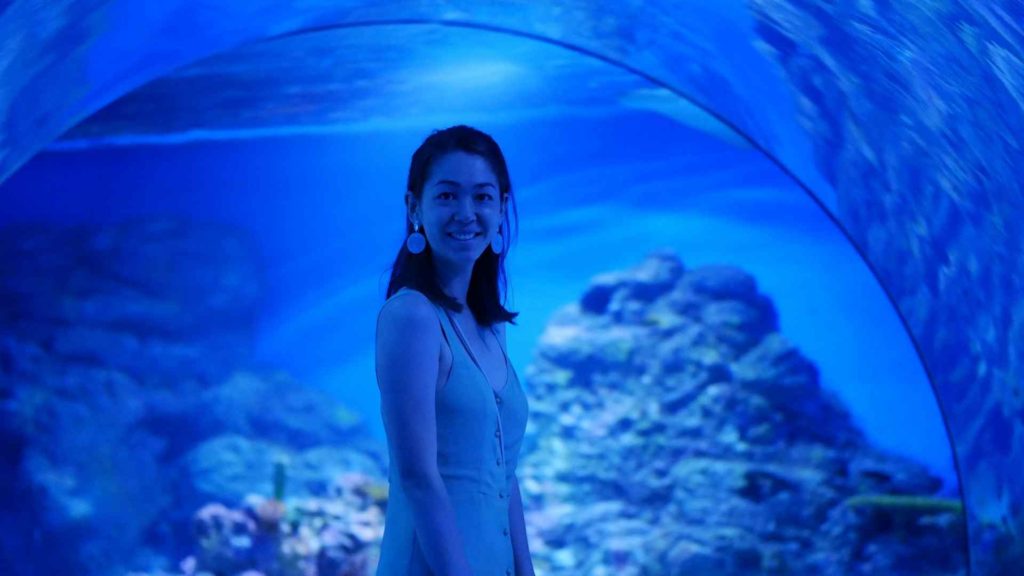 Day 2 - Great Barrier Reef Tour
No Cairns itinerary is complete without taking a day to spend time on the water, enjoying Australia's Great Barrier Reef (GBR). Visitors to Cairns have multiple options to consider when booking a Great Barrier Reef tour. 
When I spent four days in Cairns, I embarked on the Evolution Reef Cruise, which is a full-day, reef-hopping tour. Read about my experience here!
Here's a breakdown of other Great Barrier Reef tour options:
Fitzroy Island and Green Island tours drop you off on islands off the coast of Cairns so you can explore, hang out on the beach, and snorkel the waters at your own pace.
Pontoon Great Barrier Reef tours take visitors out to a vessel that's permanently anchored out in the ocean near the coral reefs. At the pontoon you'll be able to snorkel, dive, sunbathe, and even go down waterslides while using the pontoon as your home base.
The Evolution Great Barrier Reef snorkeling tour is a reef-hopping tour that takes visitors on a large boat to two different outer GBR sites, with lunch served on-board. Snorkeling gear is included, plus there's plenty of room on board for sun-bathing and enjoying ocean view from air-conditioned rooms.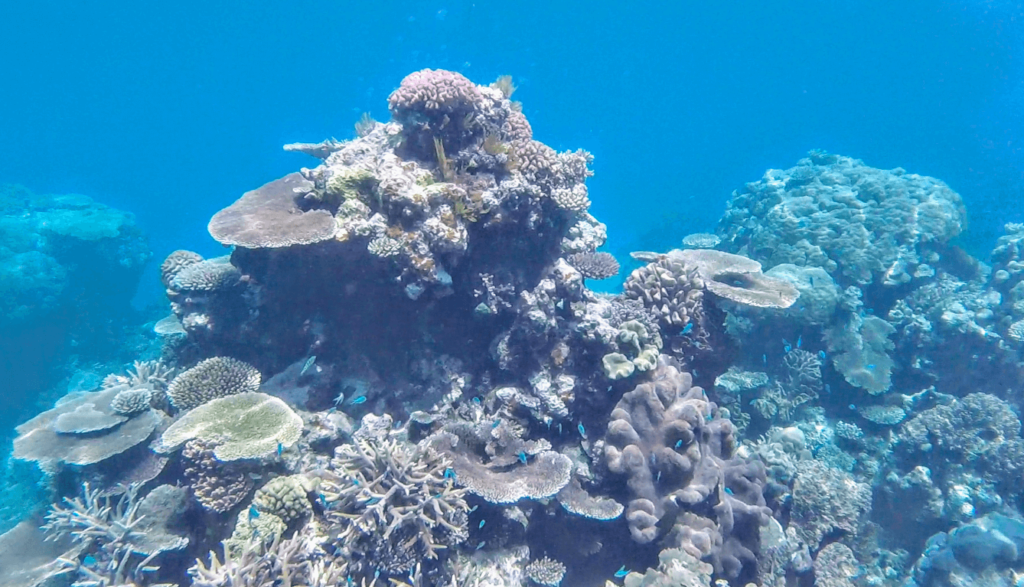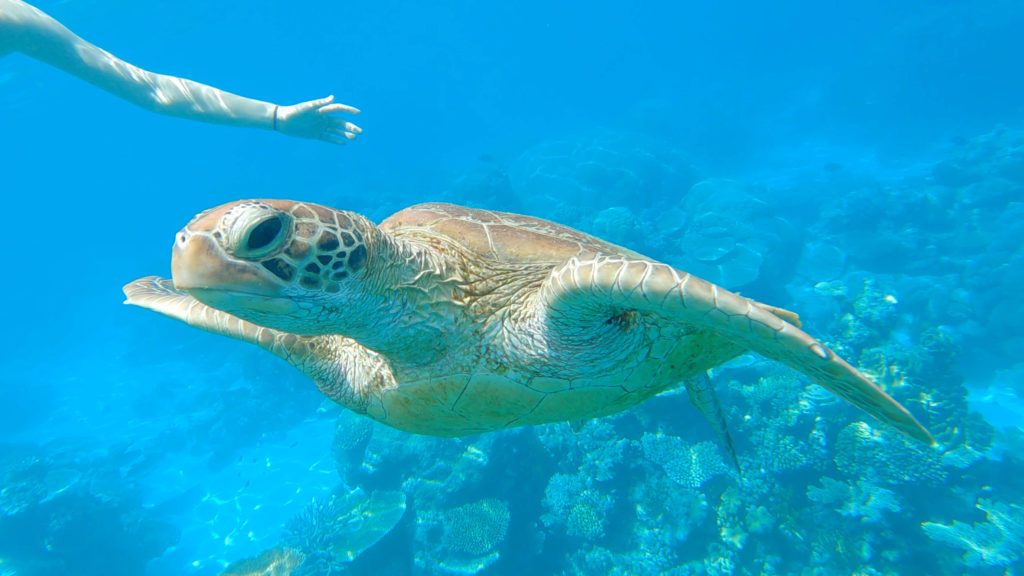 Day 3 - Explore waterfalls & gorges
Because of the geography of the Atherton Tablelands region west of Cairns, countless rivers, gorges, and waterfalls can be found just a short drive outside of Cairns. There's even an unofficial "waterfall loop" popular with tourists, which takes you around to some of the most impressive falls in the area. The loop goes from Cairns to Yungaburra, Milla Milla, to Josephine Falls, Babinda, then back to Cairns.
The two falls I visited were Milla Milla and Josephine Falls, which were both natural wonders and great places to take a dip and have a picnic near the water. Depending on your preference, you can see half a dozen different waterfalls on this day or just stop at one or two to enjoy  slower pace during your Cairns 4-Day itinerary.
Either way, enjoying these Cairns waterfalls will make you forget that you're anywhere near the beach!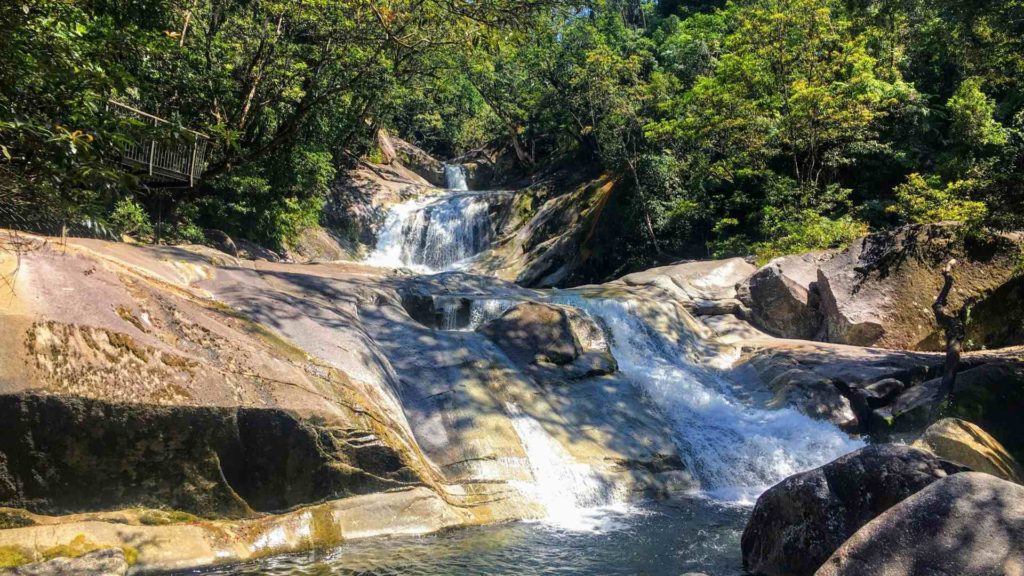 Day 4 - Kuranda Scenic Train and Tour
The last stop on this Cairns 4-day itinerary is Kuranda, a small hippie village located in the mountains west of Cairns. Kuranda is a quirky town that will transport you to another world. It has colorful Tibetan prayer flags everywhere, the smell of incense, and zen music (sometimes techno) playing from little wooden buildings.
The highlight of Kuranda is its market streets, which wind through a forested canopy and feature local artists and handicrafts. Grab a mug of green tea at the Japanese tea house and enjoy the peaceful atmosphere.
If you've rented a car during your Cairns itinerary, you can take a windy mountain road north for just 40 minutes to reach Kuranda.
If you prefer going the scenic route, book a round-trip train and gondola ticket from Cairns to Kuranda. This option will take you on a scenic railway train ride to the village. You'll have a few hours to explore all of Kuranda, then you'll take a scenic gondola ride back down!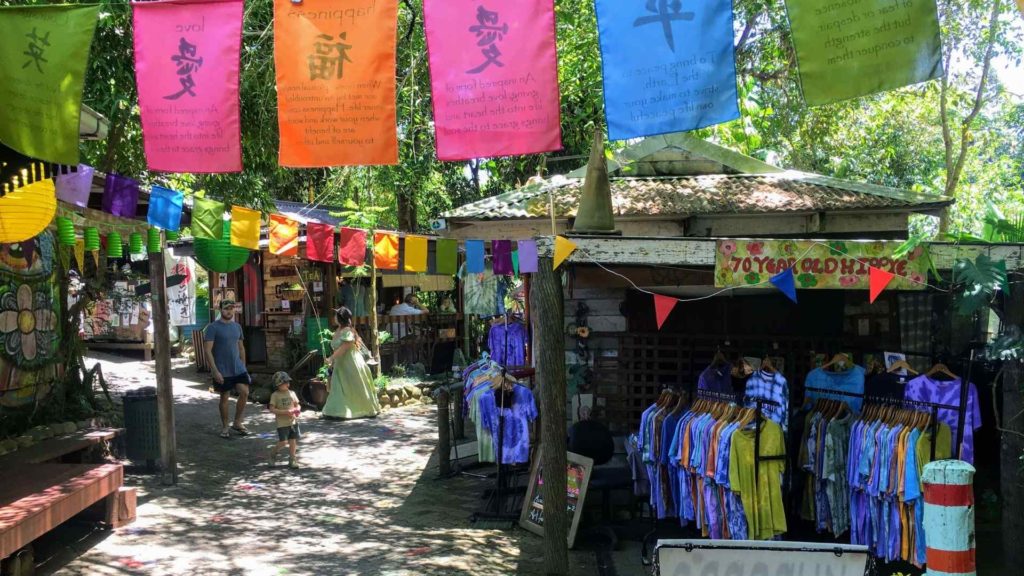 Four-Day Cairns Itinerary - That's a wrap!
That's a wrap for my Cairns 4-Day Itinerary.
If you have more than four days in Cairns, I would recommend spending some time up north in Palm Cove or Port Douglas. With three extra days in these small towns, you can extend this to a Cairns 7-Day Itinerary, and spend time at the Port Douglas beaches, Mossman Grove, or even join a tour up to Cape Tribulation and the Daintree Rainforest.
Regardless of your itinerary length, spending time in Cairns gives you a great opportunity to enjoy everything North Queensland has to offer.
Pin this Cairns 4-Day Itinerary!
Are You Prepared For Your Next Travelventures?