The Balkans are an extraordinary group of countries, located just a quick flight or bus ride away from popular Western European destinations. Because of their small size and connected history as former Yugoslavia (most of them, anyways) it's easy to travel between the Balkan countries by bus. 
In the summer of 2018, I spent six weeks bussing through the Balkans! There were many things that I learned along the way, and some that I wish I had known before I departed. 
Here are my tips for bussing around the Balkans:
1. The Best Websites For Finding Buses in the Balkans
Unfortunately, Flixbus only operates as far south as Croatia. My favorite site for fining transport around Europe, GoEuro, also doesn't have a lot of Balkans buses. 
To bus around the Balkan countries, you need to do a bit of extra research. If one site doesn't list buses for a particular route, other websites might! I found there was no comprehensive website that listed all the bus schedules for every country. 
Here are the websites I used the most. Keep these bookmarked for when you travel the Balkans by bus! 
Rome2Rio – research routes here then book on the individual site or at the bus station
2. The Best Place to ask about Bus Schedules is at the Station
There will always be some bus lines that are non-existent online. The most knowledge people about bus schedules are the ones at the bus station, and the people working at the hostels/hotels. Take their word for schedules above what it says on the internet! 
Upon entering a city I would take time to ask at the bus station, what time the buses run to my next destination. 
3. Learn the Cyrillic Alphabet
What started off as a fun exercise for me actually helped a lot when traveling the Balkans, since I became able to read the signs on busses and at stations. There might be a steep learning curve, but Cyrillic letters were not too difficult to memorize. Because Cyrillic is phonetic, once you memorize the letters you can sound out the words.
Here's a tip for traveling the Balkans: find a nice Cyrillic alphabet flashcards app to download offline. Really, it only takes one long bus ride and the offline flash cards on your phone to be able to sound out the Cyrillic signs you'll see everything. 
(The only nuance is some countries use slightly different characters than the standard Russian Cyrillic.)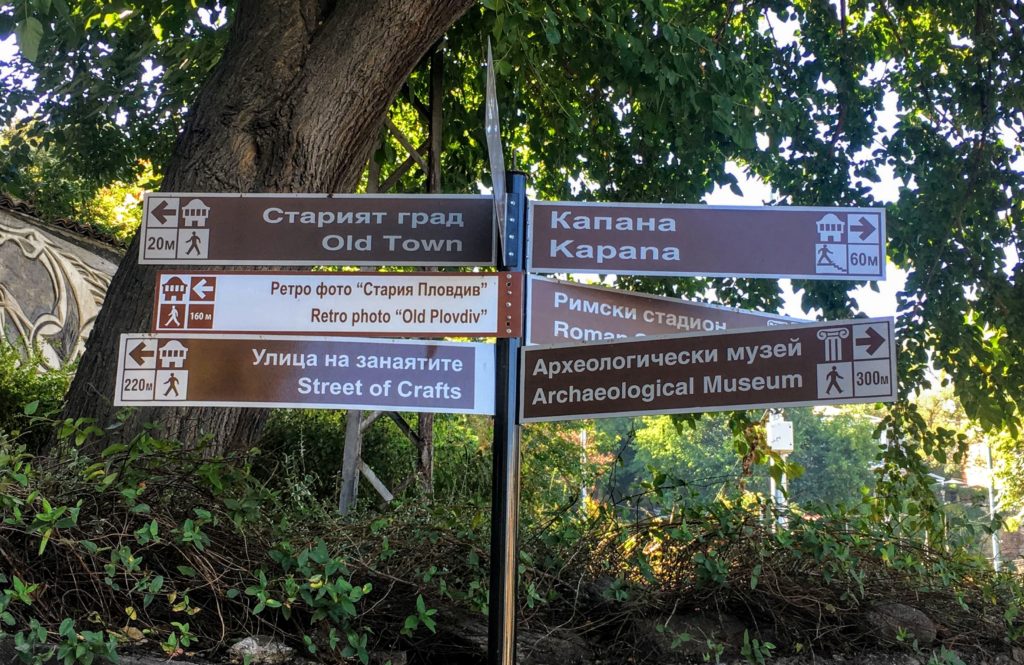 4. Remember this order: Serbia to Kosovo, not Kosovo to Serbia
Once you're on the ground in
the 

Balkans
, this is a common discussion topic in hostels because everyone has to plan around this when 
Balkan
country-hopping. 

Balkan Travel Tip: You can only cross the border from Serbia into Kosovo, not Kosovo into Serbia!
However, it is OK to go from
Kosovo
, to Macedonia, to Serbia in the same day. Because you'll be getting a legal entry stamp to Serbia when entering from the Macedonian side. 
5. Keep Track of Blank Pages in your Passport
You'll get a lot of passport stamps in the Balkan countries! None of the Balkan countries are part of the Schengen area (except for Greece, which is technically on the Balkan peninsula) which means you'll get stamped at every border.  Make sure you have enough blank passport pages!
Don't panic if you don't get stamped out and stamped in at each border. Some borders you won't get stamped at all and they'll just take down your info. And some borders will stamp directly OVER your existing stamps (thanks for that, Bulgaria).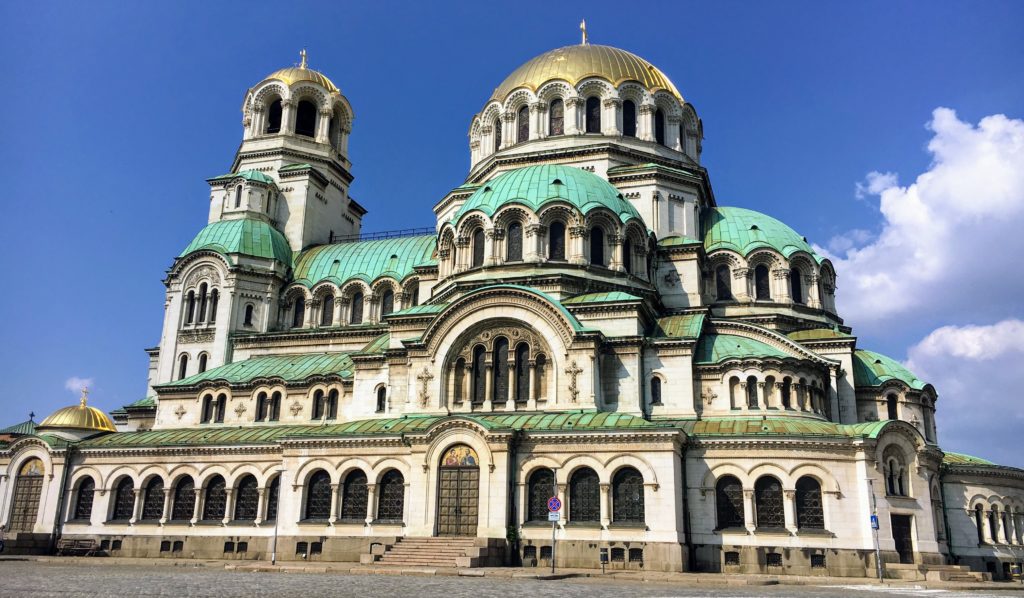 6. Get an ATM card with no withdrawal fee
… or be prepared to spend extra money on ATM withdrawals 
Seven Balkan countries have their own currency, while Slovenia, Montenegro and Kosovo, all use the Euro. Because you'll be withdrawing money at ATMs every couple of days in each country, it's best to bring a card with you that has low ATM fees. 
Besides hotels, you may have a hard time paying for anything with a card. 
Here's a list of all the currencies and their conversion rates to USD at the time of writing. 
Albania, Lek (ALL): $1 = 107 Lek
Bosnia & Herzegovina, (Convertible) Mark (BAM) (some places accept Kunas too): $1 = 1.7 Mark
Bulgaria, Lev (BGN): $1 = 1.7 Lev
Croatia, Kuna (HRK): $1 = 6.5 Kuna
Kosovo, Euro!
Macedonia, Denar (MKD): $1 = 54 Denar
Montenegro, Euro!
Romania, Leu (RON): $1 = 4.1 Leu
Serbia, Dinar (RSD): $1 = 103 Dinar
Slovenia, Euro! 
Balkan Travel Tip: Once you leave a country, it's hard to find a place that will exchange the previous country's currency into your current country's currency! If you're lucky, you'll find someone in your hostel who is headed in the opposite direction as you. 
7. Keep an emergency stash of Euros
Balkan Travel Tip: In MOST Balkan countries, touristy places accept Euros. Places likely to accept Euros are Western restaurants, souvenir shops, famous attractions, and tour offices. 
For many bus tickets, I also had the option to pay in the local currency or in Euros. 
Just in case you find yourself out of the local currency, you may be able to negotiate where you need to go in Euros.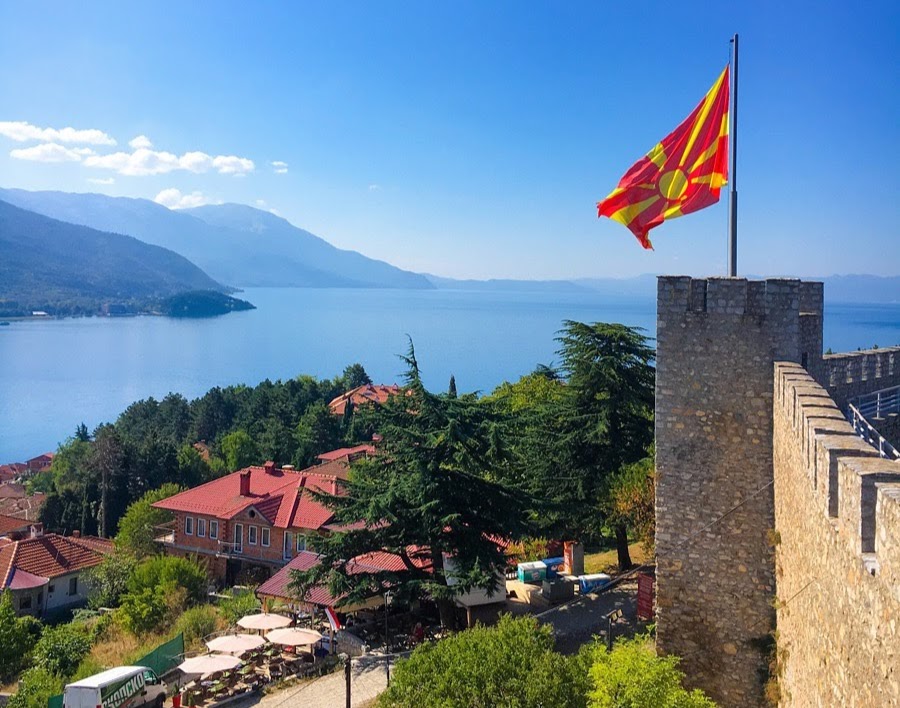 8. Keep some change on you when you depart a country by bus
Some buses in the Balkans will charge you to keep big bags in the bottom/back of the bus. This is common in Croatia and Bosnia, where I was charged the equivalent of 1 Euro to put my bag under the bus. 
One lady who tried to refuse to pay on my bus from Split to Mostar, had her bag thrown across the platform by the bus attendant.
Balkan Travel Tip: Keep change on your for the baggage fee. In addition, some bus stations will also charge you for entering to the bus area, aka a 'platform ticket'.  This fee is usually for less than $1, but you can't board the bus without it. 
9. Prepare for long, hot bus rides
… and long, even hotter waits at the border, especially in the summer. 
The buses in the Balkans are less than luxury, since many of them are hand-me-downs from Germany or other wealthier countries. The only AC you get is from the open windows. When the bus is stopped at the border, so with no wind and only sun, it feels like you're roasting in an oven. 
Balkans Travel Tip: Bring cold water, snacks, and a fan if you have one.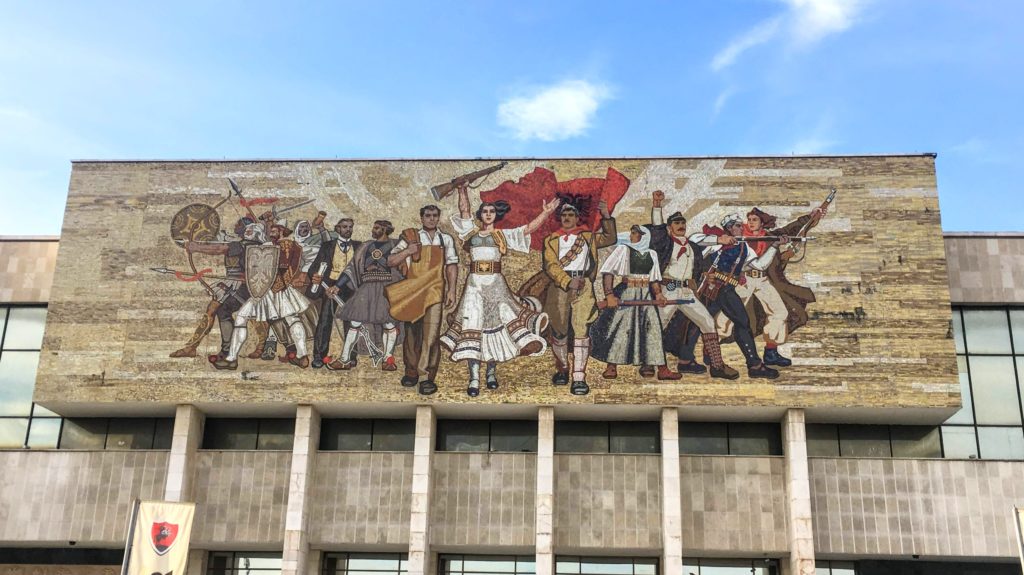 10. Keep Track of Your Passport
This is Balkans travel tip is a given, wherever you are traveling. But especially when crossing Balkan borders, it's important to keep track of your passport.
First, make sure you've packed your passport in your hand luggage. If it's packed in your big bag under the bus, the driver will be very angry with you when you need to retrieve it for the border crossing.
At the border, learn to let go of your passport. At almost every border, to speed up the process, the driver or a bus attendant will collect all passenger passports to bring them to immigration. You stay on the bus. After the stamping, they will bring the passports back on the bus and yell out people's names to pass them back. Sometimes this happens twice at each border. 
11. Book Hostels/Hotels between the bus station and town
The cities and towns here are small, so once you arrive at a station, you know you'll be back there soon. Since the best information for bus schedules is learned from the station itself also, you may be back at the station multiple times during your stay to book tickets. That's why it's best to find a hotel or hostel close to the station! 
I usually had no problems finding cheap accommodation somewhere between the bus station and the city center or old town. That way I could save money by walking everywhere, instead of relying on taxis. 
I hope this list of tips for traveling the Balkans helps you plan your way around your next trip. The busses are incredibly well-connected around this area, so you don't need to worry about getting stranded. If you ever need help, the locals were always happy to point you in the right direction.
удачи! (Good luck!)
Pin These Tips for Traveling the Balkans by Bus!
Are You Prepared For Your Travels in the Balkans?