From once-in-a-century pandemics to day-to-day stresses, we all need a bit of self-care to disconnect and unwind. These 12 travel-themed self care ideas will let you relax and recharge your mind and soul. Self-care with a travel theme combines what we love with what we should remember to do from time to time: to treat yo self!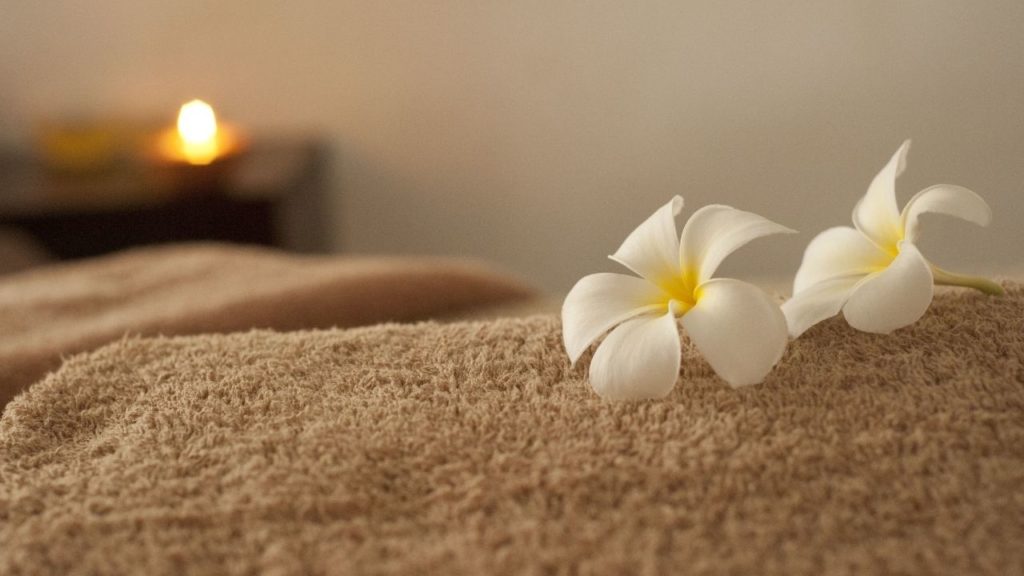 1. Soak in the tub with international music
The first activity that comes to mind when "self-care" is mentioned is having a long soak in a bubble bath. Add a travel-themed layer to your self-care bath by playing some acoustic international music. This transports me immediately to simpler times and calmer places!
My personal favorites are these Italian Instrumental Music and Spanish Guitar music playlists on YouTube. Combine this bath with a few other travel-themed self care ideas listed below, including reading international books, drinking a cold beer from another country, incorporating Japanese onsen bath salts, and using a face mask from Korea.
Keep reading for more details on all of these travel-themed self care ideas!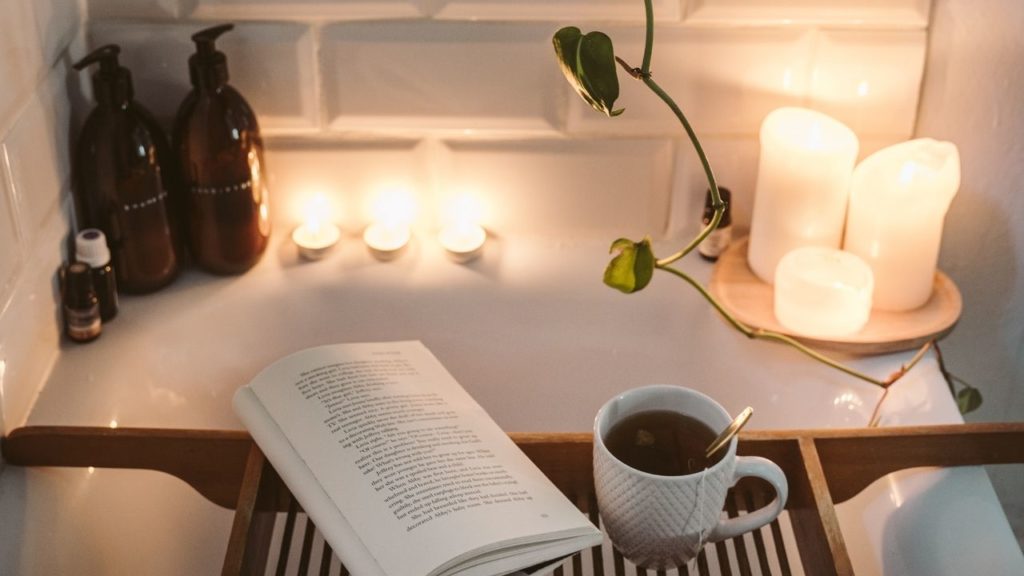 2. Enjoy Disney Pixar's International-Based Movies
There's nothing better than watching feel-good movies when you need a bit of self-care. Disney Pixar has been blessing the world with a number of heartwarming movies over the last several years that star countries, cultures, and traditions from all over the world. 
For this travel-themed self care idea, cuddle up and have a Disney Pixar movie marathon and transport yourself other corners of the world. You'll be belting out their theme songs in no time! 
Below are some movie ideas. I've included each movie's Rotten Tomatoes score in parenthesis.
Worth a mention are the Japanese movies created by another world-class animation studio: Studio Ghibli. Famous Ghibli movies include Spirited Away, Princess Mononoke, and My Neighbor Totoro. I rank my favorite Ghibli movies in my post about visiting the Studio Ghibli museum in Tokyo.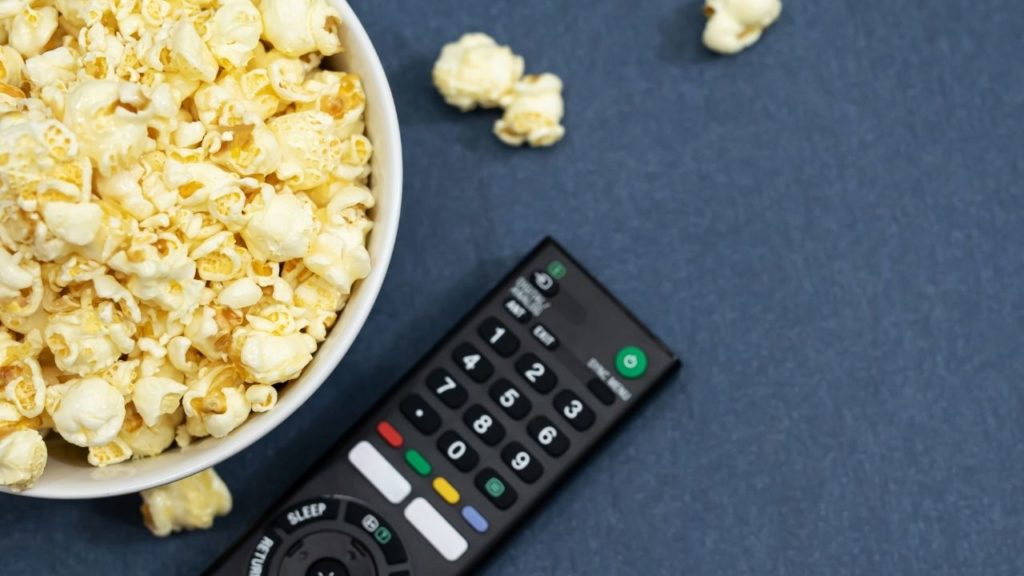 3. Watch International Documentaries
Try this travel-themed self care idea if Pixar movies are too emotionally taxing (and some of them definitely are!). Watch documentaries like Planet Earth, Blue Planet, and other nature and animal-based shows. Not only are they visually incredibly appealing, they're also relaxing to watch and feature many cute animals from around the world.
For me, the cuter the animals, the better!
I also love the Netflix documentaries called Street Food Asia and Street Food Latin America. They showcase different incredible street food vendors from cities all over the region, and the importance of street food to the nation's people. These shows can help foodies plan their next international trip too. The food courts and vendors showcased on the show can be visited during your next trip! 
In Seoul, South Korea, I visited the Gwangjang market, which had a street food vendor featured on the show. They had a huge banner showcasing their recognition!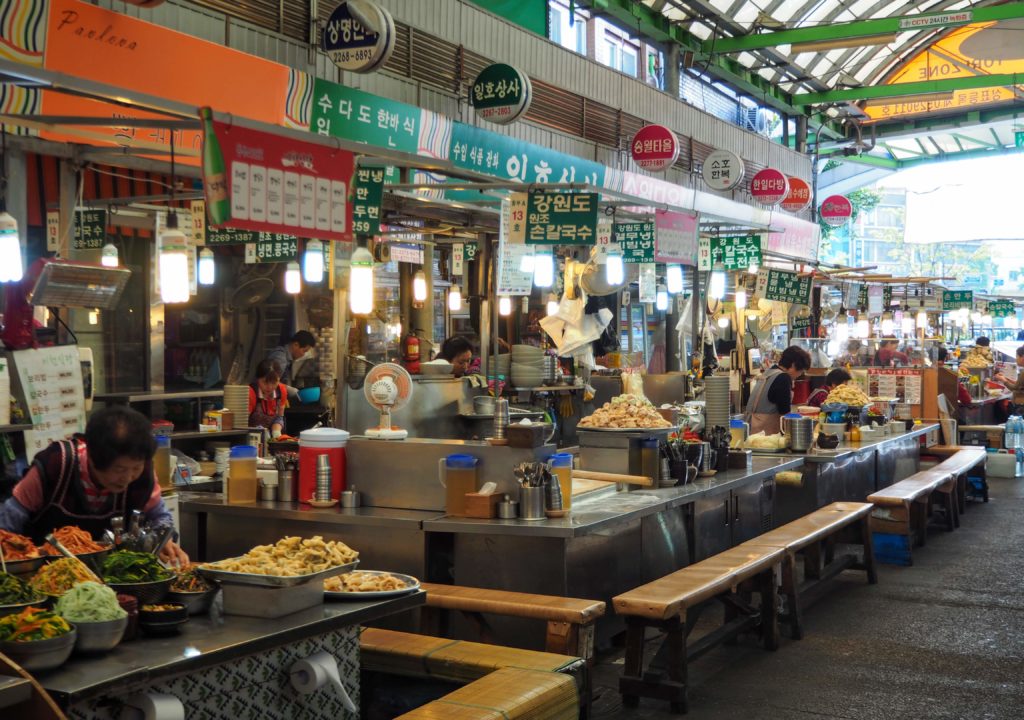 4. Taste test beers or wines from other countries
If part of your self-care routine is to crack open a cold one, deviate from your go-to local beers and try some classic beers from other countries.
Re-live your trip to Mexico with a Corona or a Tecate, Nicaragua with a Toña, Thailand with a Chang, or Indonesia with a Bintang. During my travels, the best beers I've ever had were in Belgium – try La Chouffe, Duvel, and Leffe beers! 
You could also explore the international section of your neighborhood wine store. Barefoot wine from California and Yellow Tail from Australia are some of the most popular (budget-friendly) wine brands sold in the U.S. But have you tried any wine from famous South American wine countries like Chile or Argentina? What about South African wines? 
If alcohol is not your thing, you could also try making mocktail versions of some famous international drinks. Try this virgin Singapore Sling or Mint Mojito. 
5. Try cooking an international dish
What is life without some international flavor and spice in our life? Bring your travels home by rolling up your sleeves and trying to cook your favorite international food! This travel-themed self care idea will fill your belly, your soul, and spread the love to friends and family who you can cook for as well. 
Find inspiration from your previous international trips or from where you want to travel in the future. You can also check out the cookbook section of your local library, where you're sure to find whole books dedicated to a country or region's cuisine. You'll learn new recipes as well as the significance of ingredients to different cultures and traditions around food and meals.  
I wrote a post about my favorite vegetarian dishes from around the world for some more inspiration. Since my travels, I've tried making Paneer Butter Masala (Indian), Banh Mi (Vietnamese), Khachapuri (Georgian) and more.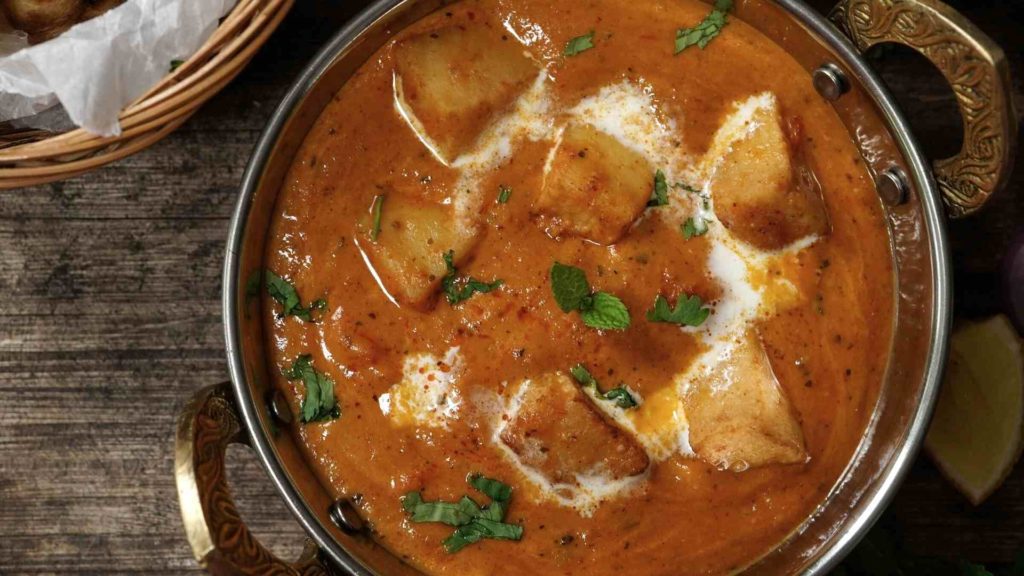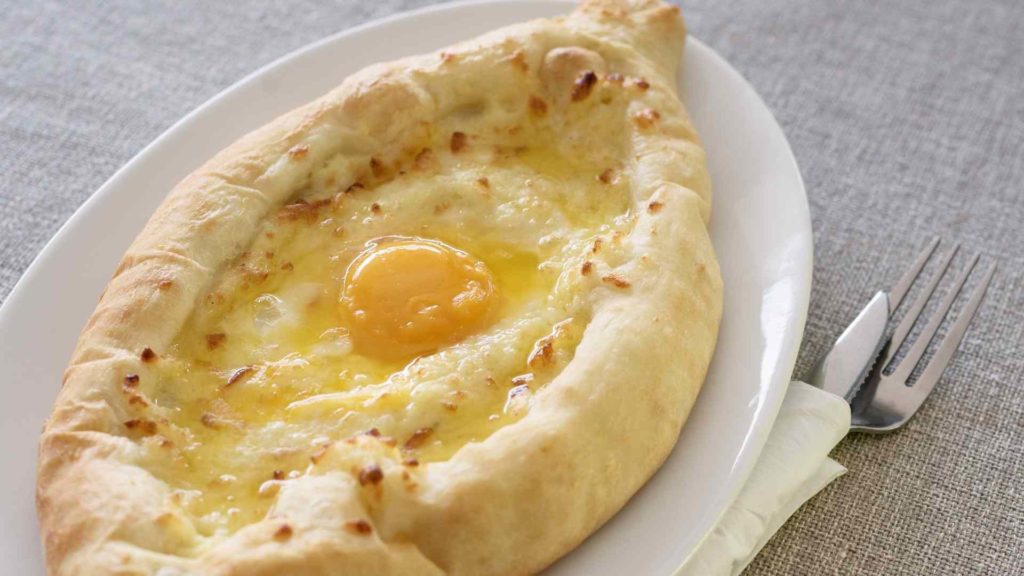 6. Order take out cuisine you've never tried before
So we've all treated ourselves to takeout or delivery for burgers, pizzas, and burritos (maybe a few too many during lockdowns). Most of us may have ordered Japanese sushi or ramen, Chinese food, Indian curry, or Pad Thai too. To lift your takeaway self-care routine to be travel-themed, I challenge you to order something completely out of the ordinary for you.
Have you ever tried Georgian cuisine like khachapuri or khinkali? Ethiopian injera flatbread and curry? Jamaican jerk chicken or saltfish? Support local businesses while enjoying the specialty foods of countries all around the world. 
You never know when you'll find a new favorite dish, and a new bucket-list country to visit!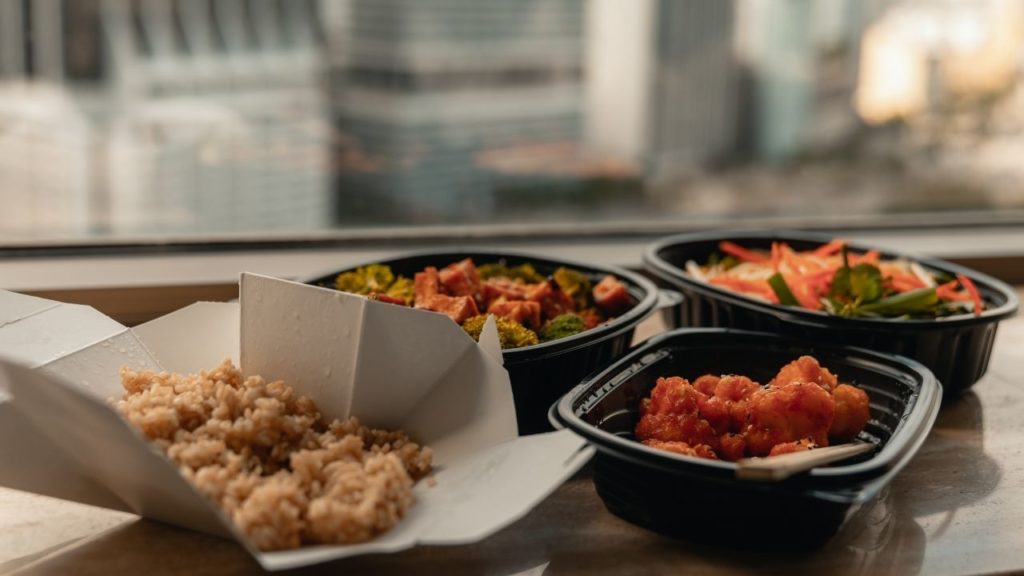 7. Not your usual Retail Therapy
Of course retail therapy is on the list because for some, it really does help with self-care (as long as you shop responsibly)! Make this self care activity travel-themed with the following ideas:
Shop to boost your normal self-care routine by buying some Korean skincare products. Korean skincare and beauty products are known around the world for their high-quality and reasonable prices. My favorite brand is Innisfree, which is made with natural ingredients on South Korea's Jeju Island.
Buy Japanese onsen bath salts to elevate your self-care bath time. The brand Tabi no Yado is famous in Japan and can be ordered online. Each sachet of salts and minerals are based on the actual minerals used in various onsen towns around Japan. It will transport you to onsens in Hakone, Beppu, Okuhida, Kirishima, and more.
Go international grocery shopping, online or in-person. Did you ever discover a new favorite snack or pantry item while you were on your travels? In this day and age you can find almost anything online, so why not treat yourself to some international groceries to spice up your cooking and snacking game? 
Some examples of my hard-to-forget international goods include Marie Sharpe's hot sauce from Belize, Takis crisps from Mexico, Milka chocolate bars from Germany, and Stroopwafel from the Netherlands.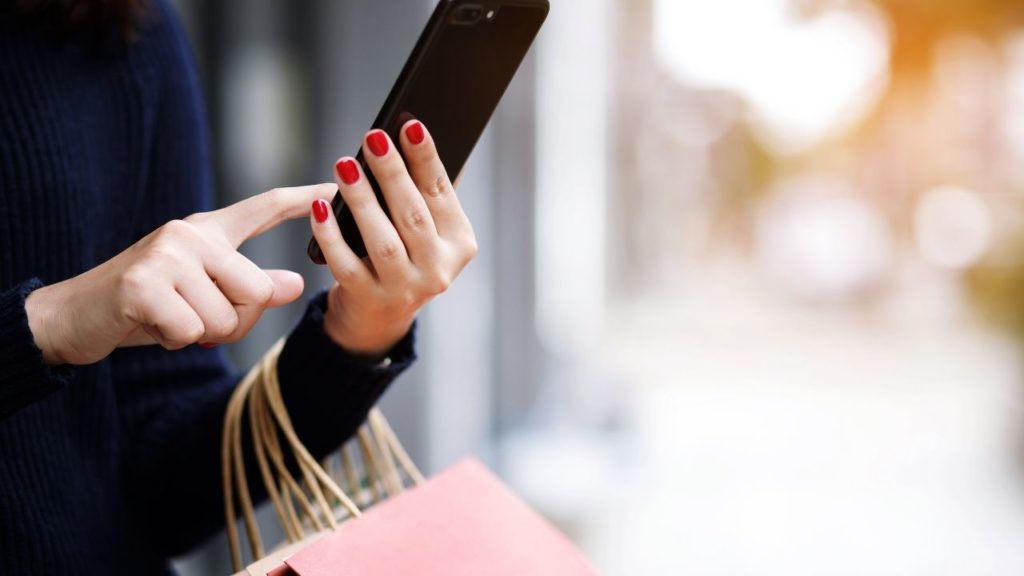 8. Read books from other countries
Curling up in a blanket with a tea and a good (international) book is another relaxing travel-themed self care idea. 
Since the start of the pandemic, I've read countless books with settings all over the world. For some light-hearted reading sure to put a smile on your face while also teaching you about the culture and customs of other countries, check out the following books:
Here are some of my other book recommendations to transport you to other countries!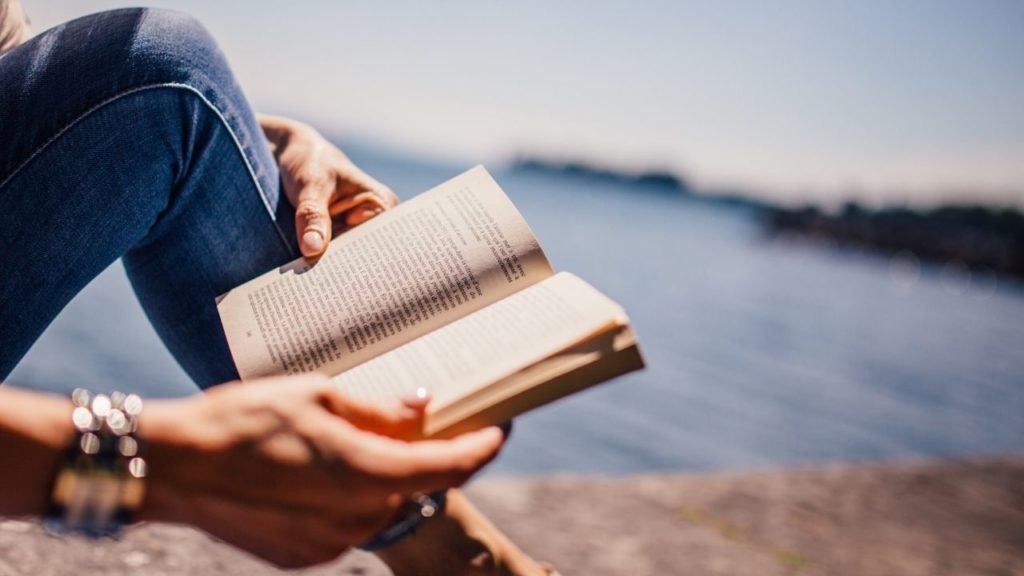 9. Treat your self to a new language app
Learning a new language is a productive way to escape reality when you need a break from it. This travel-themed self-care idea will broaden your horizons and invigorate parts of your mind that you might not use in day-to-day settings.
Learning a new language, especially for a country that you want to visit in the future, will help enhance the quality of your international trips.
The most popular language-learning apps include Duolingo, Babbel, and Rosetta Stone. See which one works best for you!
Learning a new language might also mean memorizing a new alphabet. Traveling to Japan? Learn hiragana, katakana, and kanji using WaniKani. Going to Eastern Europe and the Balkans? Learn the Cyrillic alphabet.
(Learning the Cyrillic alphabet helped me during my six weeks in the Balkans. It's also one of my tips for visiting the Balkan countries!)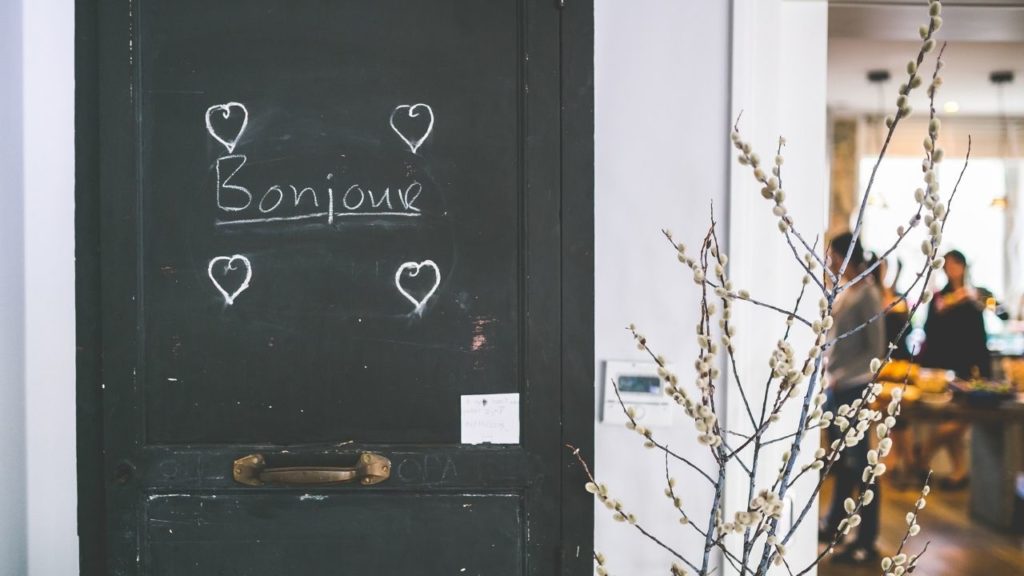 10. Try Traditional Indian Yoga
Getting your body moving and focusing on your balance and breath is a great self-care idea. Make it travel-themed by incorporating traditional Indian yoga into your routine. Yoga as a spiritual practice originated in India over 5,000 years ago. 
Most yoga practiced in Western countries today is hatha yoga, which incorporates different asanas or body postures into a routine. Yoga is often seen as a trendy form of exercise instead of a spiritual practice, but yoga in India actually has a number of different dimensions to it. 
In India, yoga can be a way of life. Holistic Indian yoga incorporates aspects like breathing cycles, meditation, and even different dietary guidelines. Learn about different yoga types here and find your next favorite Indian yoga influencers here!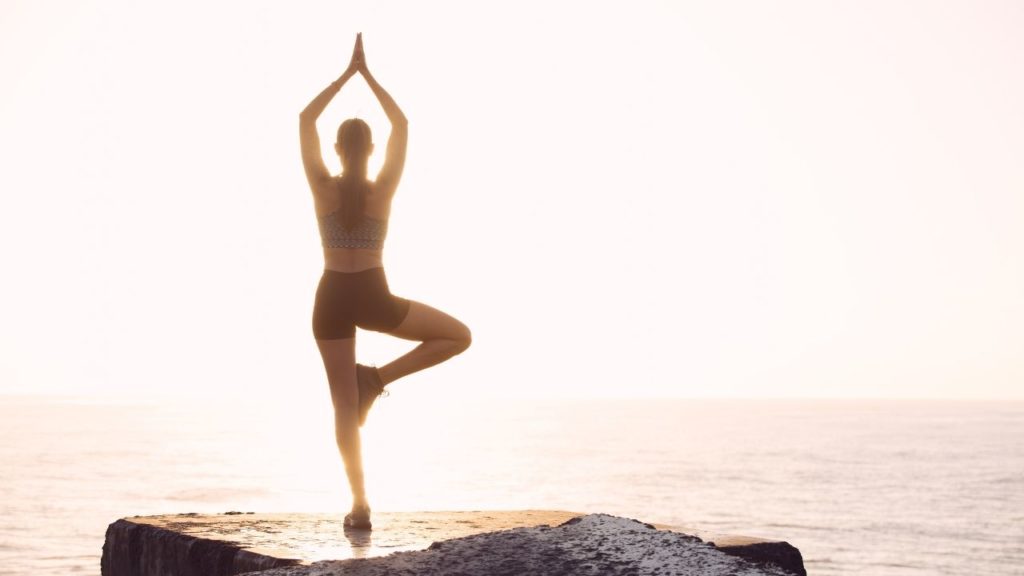 11. Make a collage of your old travel photos
Taking part in some arts and crafts activities are a great self care idea to channel your creative talents. Incorporate the travel theme by crafting with your old travel photos! We all snap dozens of photos from our travels, so take few hours to go through them and print your favorites. 
Being surrounded by amazing memories and people from your travels is sure to fill your heart and soul. Print them out as polaroids like the image below, organize them in a frame, or hang them on the wall.  
Bonus: If you love crafting and have a sewing machine at home, check out my 12 Travel-Related Sewing Projects that you can make before your next trip! 
12. Plan your next international trip
For me, there's nothing that gets me more excited than starting to plan my next international trip. Travel planning is the best way to get me out of a slump when I need a bit of self-care.
I've written a guide on how to plan your next international trip, from start to finish. Although it's catered towards planning a one-week trip, it can be used for trips that are much longer as well.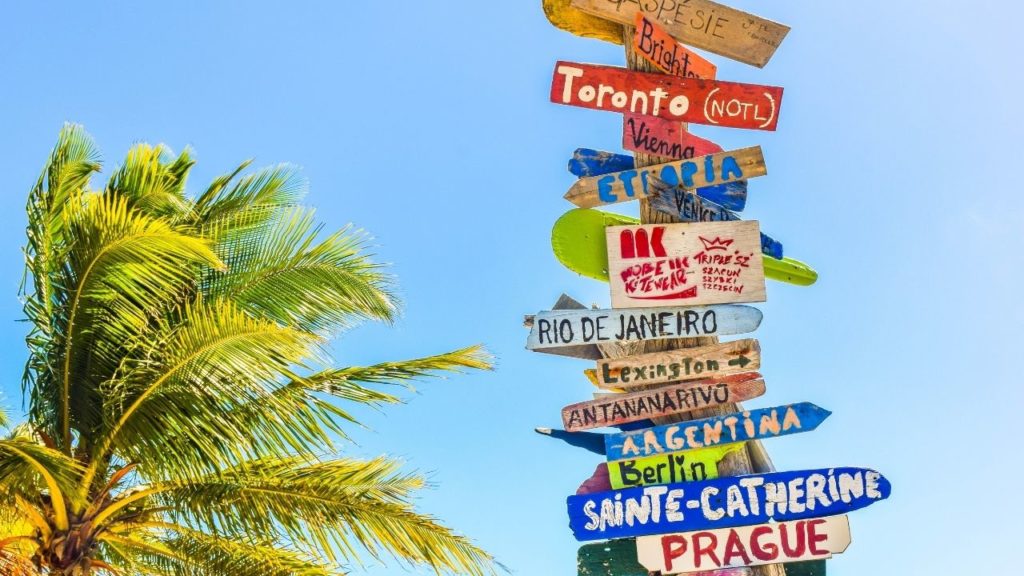 Are You Prepared For Your Next Travelventures? 
Pin my Travel-Themed Self Care Ideas for later!