Domestic travel around Australia is picking back up, so it's time to pack your bag and tick off some of those Australia bucket list destinations! To ring in the new year, I traveled to Adelaide, Kangaroo Island, and the beautiful Barossa wine valley all in five days, from Brisbane.
During my 5-day Adelaide, Barossa, and Kangaroo Island itinerary, I rented a Hi-top campervan from Apollo motorhomes to experience Australian van life as well! If you want to do the same, I recommend booking a campervan for Days 2-5 on this itinerary.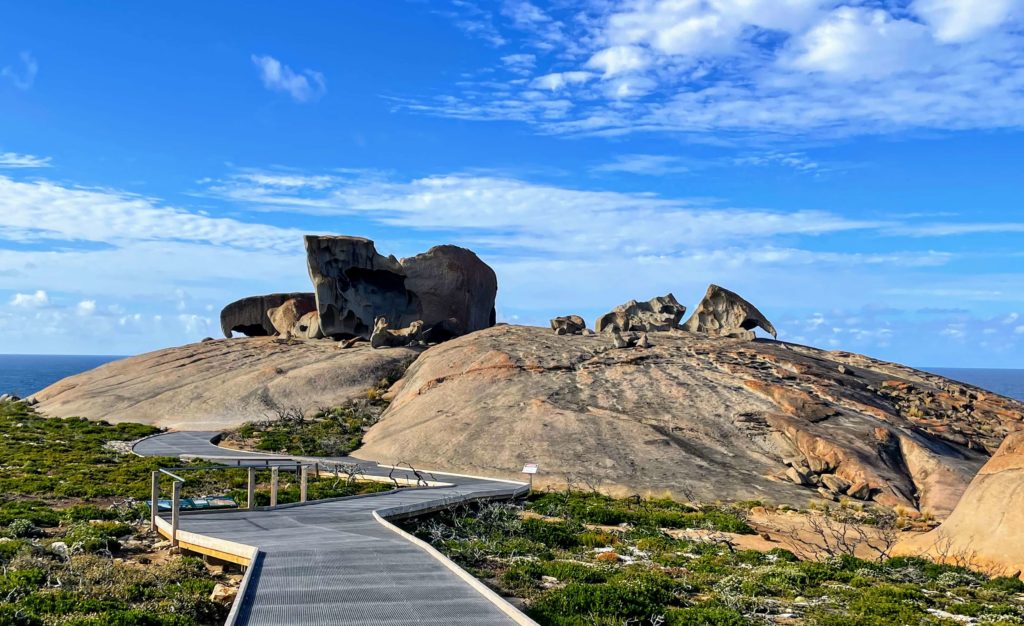 Before starting your Adelaide and Kangaroo Island Itinerary
Some tips for visiting Kangaroo Island include booking a few things in advance. This will ensure you're fully prepared for your time in Adelaide, Barossa, and Kangaroo island: 
Book a campervan or rental car – The easiest way to get around during this itinerary is by car. Whether you want to experience van life in Australia or decide to just drive and stay in hotels, rent a vehicle for Days 2 through 5 on this itinerary. 
Book your ferry to and from Kangaroo Island – Only one ferry service operates between Cape Jervis on mainland South Australia to Penneshaw Jetty on Kangaroo Island. Sealink's ferry costs $49 AUD per passenger and $98 AUD per vehicle each way, making it the most expensive ferry in the world per kilometer traveled. With no other options though, my Kangaroo island travel tip is to book ferries ahead of your visit.  
Book your accommodation – Once you decide which days you want to sleep in a campervan or camp on your Adelaide to Kangaroo Island itinerary, book accommodation for the other days! More accommodation info and recommendations below.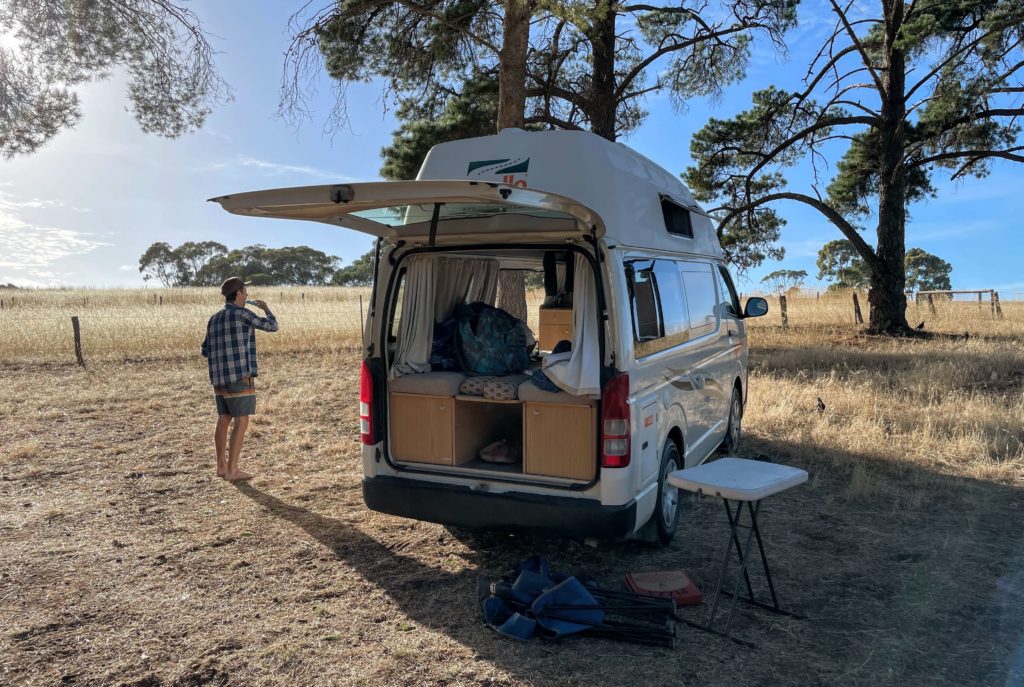 Accommodation in Adelaide, Barossa, and Kangaroo Island
For this South Australia itinerary I recommend you stay two nights in Adelaide, one in the Barossa, and two nights on Kangaroo Island. In Adelaide, I also recommend staying in two different locations: once in the Central Business District (CBD) and once in the suburb of Glenelg. It's right on the beach! 
If you're not spending any nights in a campervan during this Adelaide and Kangaroo Island five-day itinerary, here are some accommodation options for each location:
Adelaide (CBD)
Adelaide (Glenelg)
Barossa
Kangaroo Island (in town)
Kangaroo Island (remote)
Without further a-do, let's start this Adelaide, Barossa, and Kangaroo Island five-day itinerary!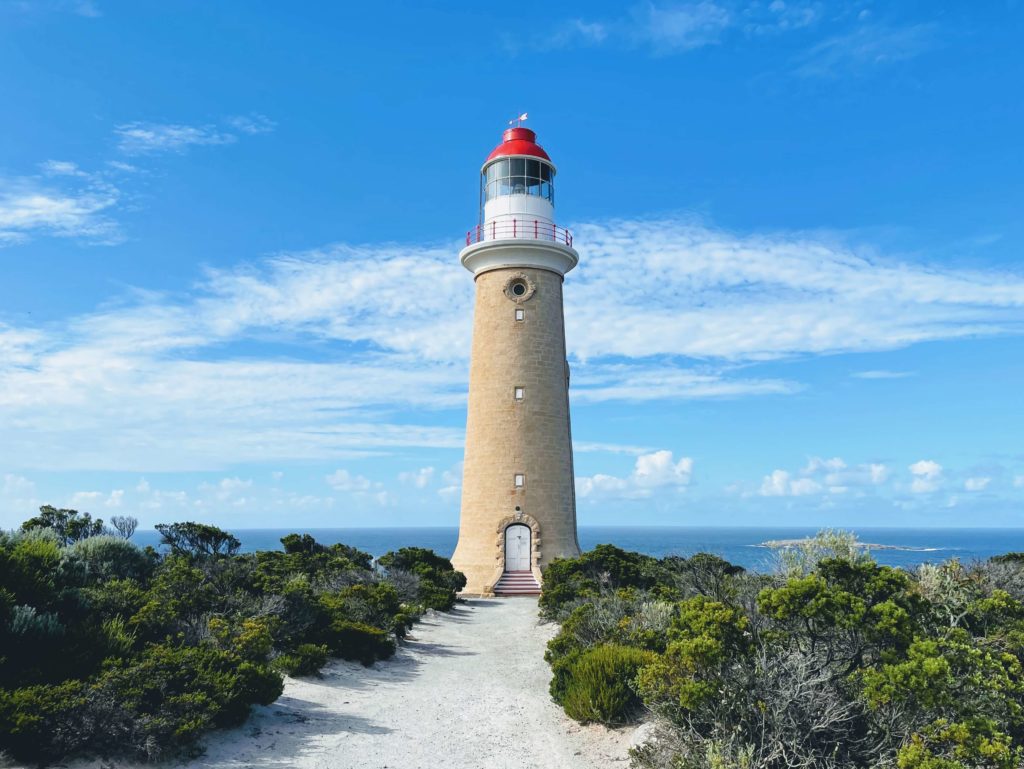 Day 1 - Explore Adelaide CBD
During your first day in South Australia explore its capital, Adelaide. Adelaide is the fifth largest city in Australia and is known for its food and wine scene. As I mentioned above, splitting your Adelaide itinerary by exploring the CBD on Day 1 and beachy Glenelg on Day 5 allows you to see many Adelaide highlights over two days.
Things to do in Adelaide:
Visit the Botanic Gardens – The Adelaide Botanic Gardens opened in 1857, and features beautiful landscaped gardens old-fashioned architecture. It is easily accessible on foot from Adelaide CBD, and also has a tram station right next to it. Learn more about the Botanic Gardens and their opening hours on their website. 
Explore the Rundle Mall – Rundle mall is the shopping and entertainment district of Adelaide. It has a number of unique statues along its pedestrian-only streets and plenty of international stores to shop around. 
Indulge at the National Wine Centre of Australia – Next to the Adelaide Botanic Gardens is the National Wine Centre of Australia, which includes a museum, restaurant, and of course an incredible collection of over 120 Australian wines. It's a great way to spend some time learning about different wines and regions before heading to the Barossa!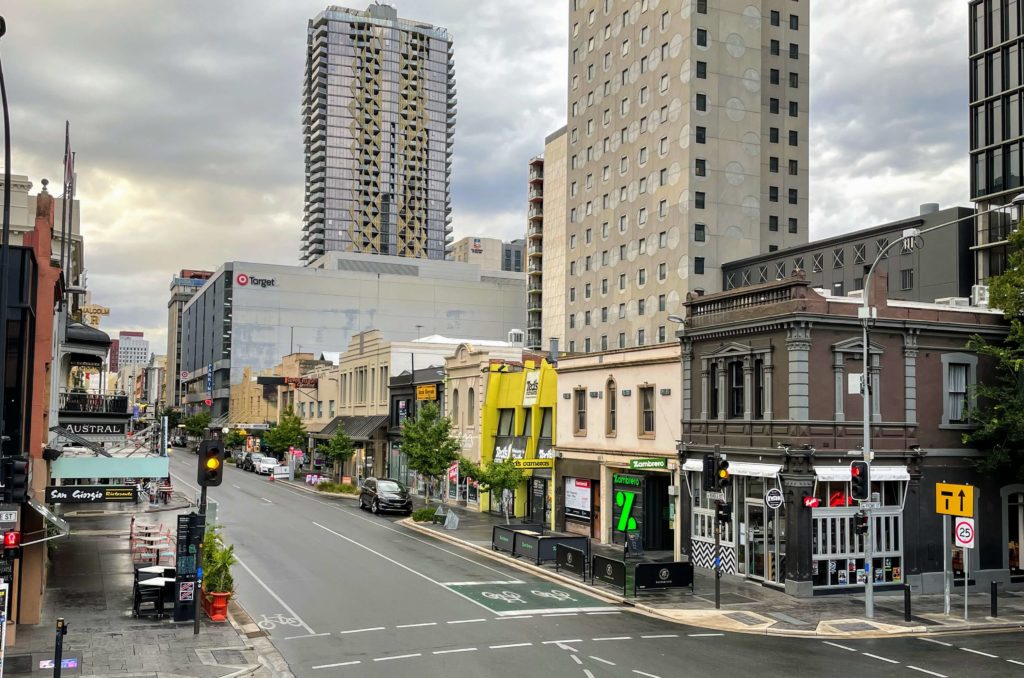 Visit the Adelaide Central Market – The Adelaide Central Market, also located near the CBD, is one of the largest covered markets in the southern hemisphere. Vendors sell fresh produce, pantry staples, meat and seafood. It's also a great place to pick up some lunch or snacks for your Adelaide itinerary! 
Go to the Sunday Farmers Market – If you happen to be in Adelaide on Sunday (either on Day 1 or Day 5 of this Adelaide and Kangaroo Island Itinerary) don't miss the Adelaide Farmer's Market. The market takes place at the Adelaide Showgrounds, and local vendors from all over South Australia come to sell their goods. See what's for sale at the stalls here.
Drive to some scenic Lookouts – If you opted to rent a car on Day 1 of this Adelaide itinerary, you can drive to one of many overlooks at the hills surrounding Adelaide. Example overlooks that give you 180 degree views over the city include Skye Lookout, Mount Osmond Lookout, and Windy Point Lookout.
Day 2 - Drive to the Barossa Wine Region
At the start of Day 2, go pick up your campervan or rental car! Then continue on to Barossa. If you want to add a detour between Adelaide and Barossa to a unique, Instagrammable destination, check out the pink Lake Bumbunga north of Adelaide.
No Adelaide itinerary is complete without a trip to the Barossa though, one of Australia's most famous wine regions. The Barossa Valley is located just an hour north east of Adelaide and is home to nearly 100 wineries and wine growers!
Many of the wineries offer cellar door wine tasting experiences, which is how visitors to the Barossa Valley spend their time. Search the official Barossa tourism site to see if your favorite wine originates in the Barossa, or discover a new favorite once you arrive.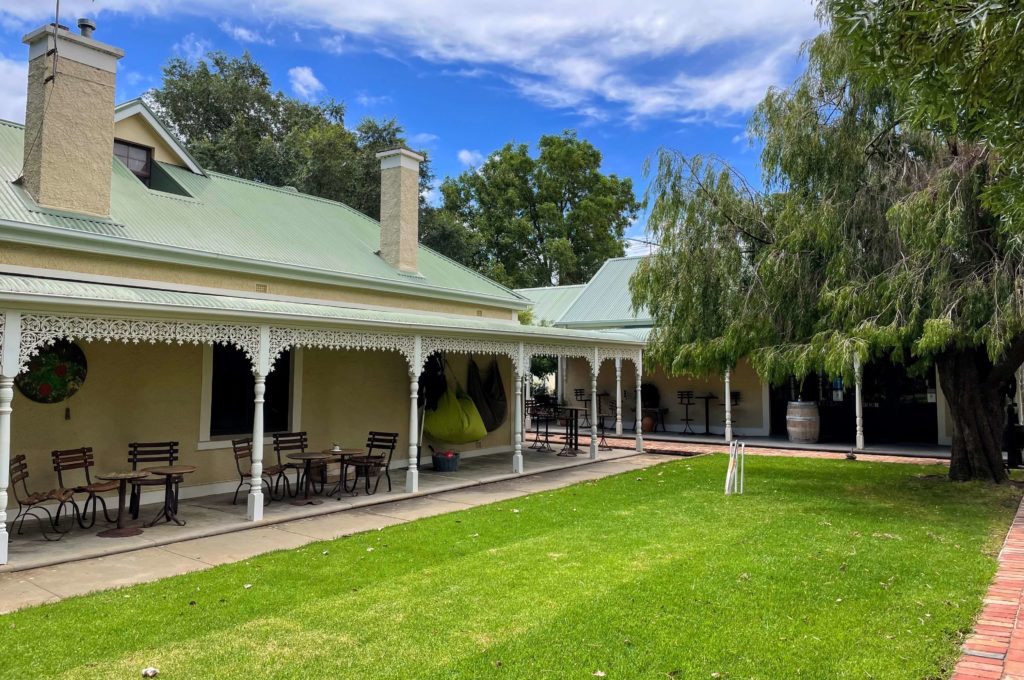 Once in the Barossa, it's time to drink wine! Most winery cellar doors have tastings for a small fee per person ($5-$10 AUD) but to cost will go towards any bottle(s) of wine purchased after the tasting. It is expected that visitors purchase at least one bottle after a wine tasting. 
Most cellar doors close at 5 pm and some require a booking, so it's best to inquire ahead. 
Things to do in the Barossa Valley:
Visit Rusden wines – this was the cellar door that I visited when I went to the Barossa, because I discovered their wine and Brisbane and loved it! The experience felt homely and less commercialised than some of the larger, more famous wineries in the region.
Experience Jacob's Creek winery – the most famous winery based in the Barossa Valley, Jacob's Creek hosts thousands of visitors per year, and even has a restaurant and cottage-style accommodation on-site. Book a picnic and wine tasting ahead of time for the full Jacob's Creek experience. 
Visit Maggie Beer's Farmshop – the Barossa is home to one of Australia's most beloved cooks, Maggie Beer. She has a farm shop and restaurant in the Barossa where visitors can taste and purchase her signature treats. Visitors can book a wine tasting plus cheese platter and enjoy the slow life here.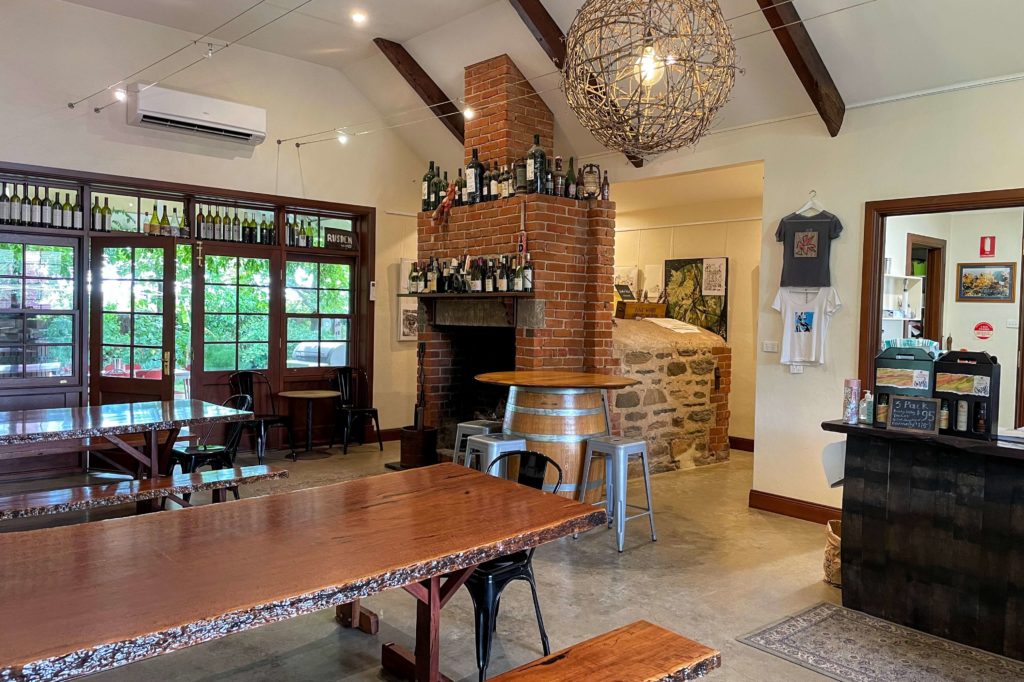 Day 3 - Drive to Kangaroo Island
I could have mentioned earlier that you shouldn't drink too much wine in the Barossa Valley. To continue your five-day Adelaide, Barossa, and Kangaroo Island itinerary, you need to drive about 2.5 to 3 hours from the Barossa to Cape Jervis, where the Kangaroo Island ferry departs. 
The drive is very scenic though, through rural farmlands and small towns. If you have time before your Kangaroo Island ferry, there are plenty of nice places to stop and take a break! 
Here's an important tip for visiting Kangaroo Island: Remember to buy water, food, and fuel before boarding the ferry to save some money.
The ferry to Kangaroo Island departs from Cape Jervis. Passengers are required to check in at the terminal building to get a physical ticket. When it's time to board, the rental car driver is directed onto the ferry by a Sealink employee, while all other passengers walk on to the ferry.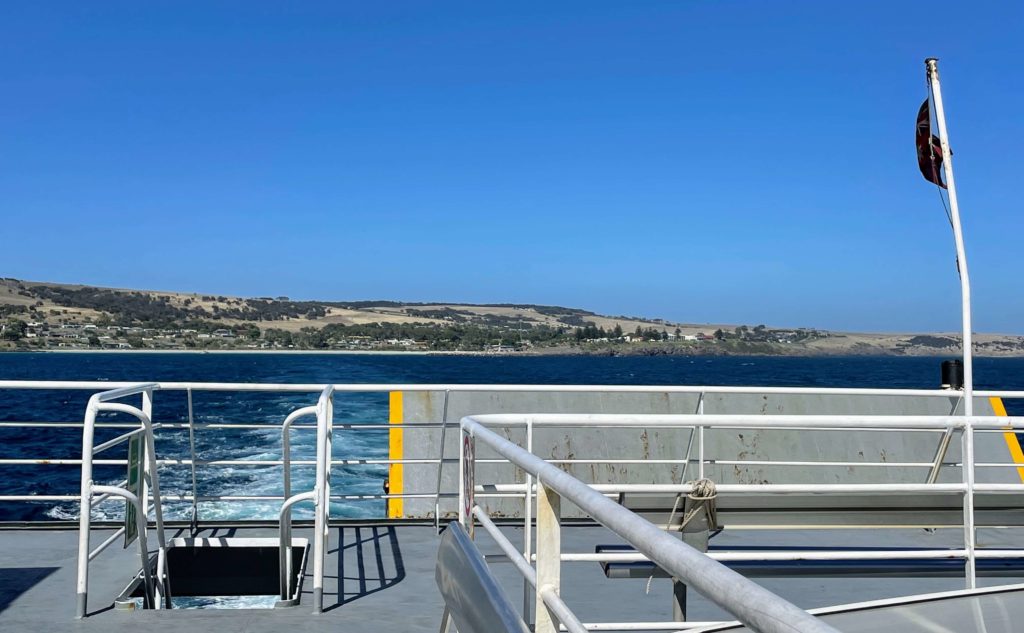 Once arriving at Penneshaw town on Kangaroo Island, I recommend not driving too much farther on the island. Although on a map it looks like Kangaroo Island's iconic attractions are near each other, it takes longer than you think to travel across the island.
For Day 3 on this Adelaide and Kangaroo Island itinerary, explore the East side of Kangaroo Island (closer to Penneshaw). 
Things to do on Kangaroo Island (on the East side): 
Snorkel with sea lions and dolphins – depending on the arrival time of your ferry, you could join a 12:00 p.m. noon tour leaving from Penneshaw that takes passengers off the coast of Kangaroo Island. Jump in the water to snorkel with sea lions and dolphins!
Visit the Cape Willoughby Lighthouse – This lighthouse is one of the most iconic on Kangaroo Island, and is a perfect introduction to all the scenic beauty this island has to offer. This lighthouse was the first to be built in South Australia, and one of the last manned lighthouses in the country. 
Stop off at Pennington Bay and the Mt. Thisby Lookout – This was my first stop after arriving on Kangaroo Island, and I was completely blown away by the icy blue waters and gorgeous rocky scenery. Pennington Bay a great place to rest and enjoy pristine Kangaroo Island views before continuing your itinerary.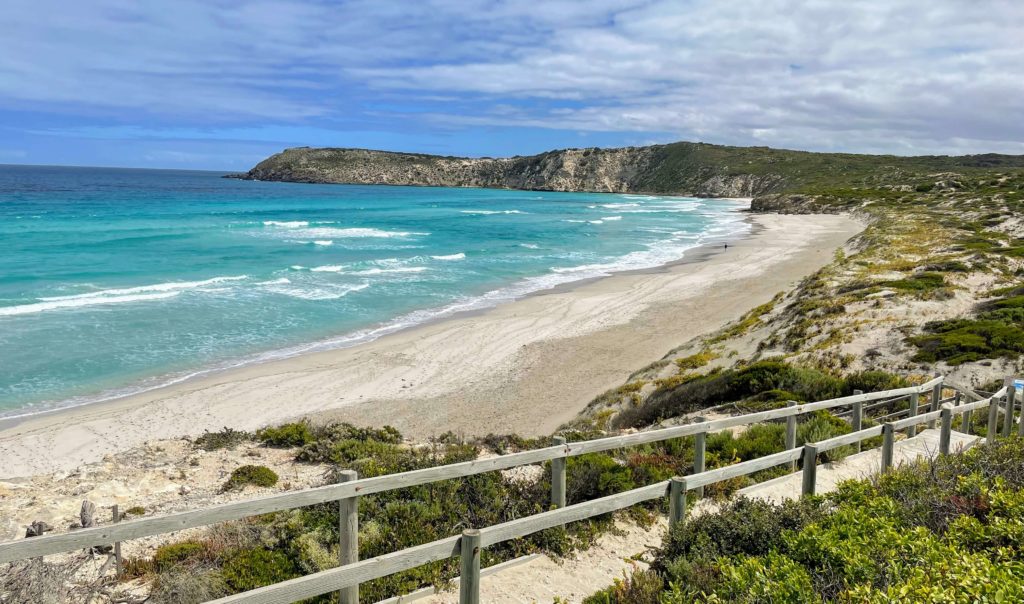 Camping at Vivonne Bay on Kangaroo Island
During our Kangaroo Island itinerary, we camped at Vivonne Bay. A Kangaroo Island council campsite is available there on a first-come, first-served basis. Facilities there include a BBQ area, non-potable water, showers and toilets, and a small park for kids. 
Along the long dirt road leading to Point Ellen, a number of self-contained campervans were camped out as well. 
Things to do in Vivonne Bay
Walk along the Point Ellen trail – this small wilderness walk takes you right to the edge of Kangaroo Island. Point Ellen has a small lighthouse and some rock pools to marvel at. 
Visit Vivonne Bay Beach – Another beautiful beach location that can be reached on foot from the Vivonne Bay campsite. 
Have a burger at Vivonne Bay General Store – Try one of Kangaroo Island's most famous meals, burgers from the general store! The store is only open from 9am to 5pm, so it's best to visit for lunch. The general store also stocks some kitchen and cooking essentials, ice and ice creams, water, sodas, and fresh-made coffee.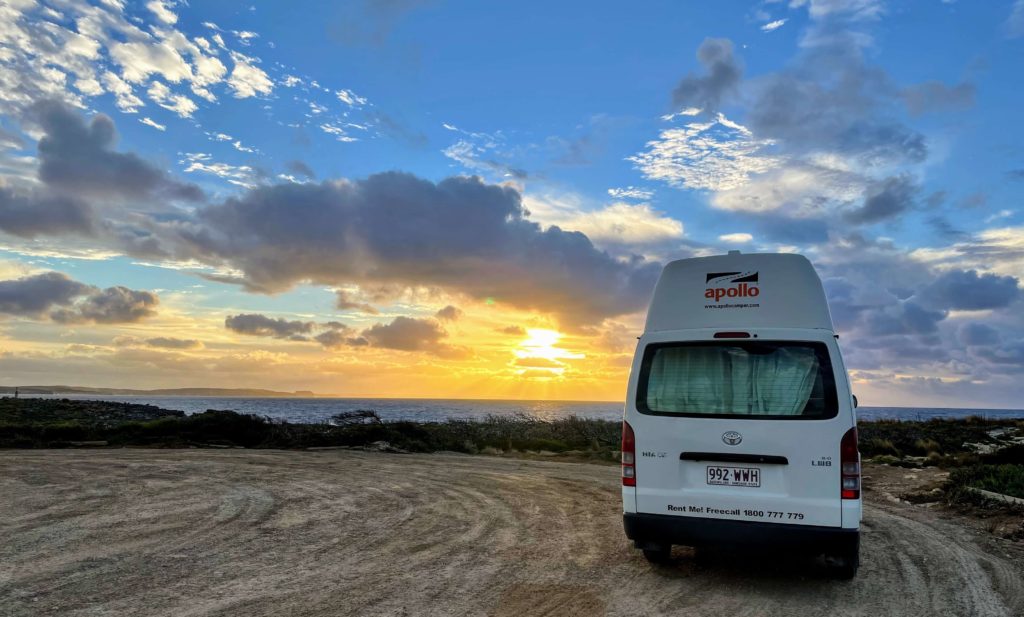 Day 4 - Full Day Kangaroo Island
On Day 4 for your Five-Day Adelaide and Kangaroo Island itinerary, spend the entire day exploring Kangaroo Island! This 4,400+ square kilometer island is a beast to tackle when traveling because there's so much to see. 
During the 2019-2020 bushfire season in Australia, over 50% of Kangaroo Island was impacted by wildfires. Over 98% of Flinders Chase National Park was also burned down, including nearly all its facilities and board walks. Is it worth it to travel to Kangaroo Island now? Absolutely! Much of the greenery has grown back, and infrastructure re-built. Now more than ever Kangaroo Island needs visitors. 
Things to do on Kangaroo Island (West Side):
 Visit Flinders Chase National Park – My favorite part of Kangaroo Island (and maybe this whole itinerary) is Flinders Chase National Park, located on the southwestern corner of the island. Home to Aussie icons like the Remarkable Rocks and Admirals Arch, this national park is a must-visit destination on Kangaroo Island. 

Admire wildlife at Seal Bay

 – Located a short drive from Vivonne Bay, Seal Bay is home to a colony of sea lions that love to lay out on Kangaroo Island's sandy shores. It costs $17 AUD per adult to walk down a boardwalk to go and see them, but for the beautiful overlooks and great views of these social creatures, it's worth the fees. 
Check out Western River Cove – This secluded snorkeling spot located on the northern coast of Kangaroo Island is a hidden gem of a beach that can only be reached after 16 km of windy dirt roads. It's a quiet place to enjoy time on the water, a good spot for fishing, and a quiet camping area for visitors trying to escape the crowds.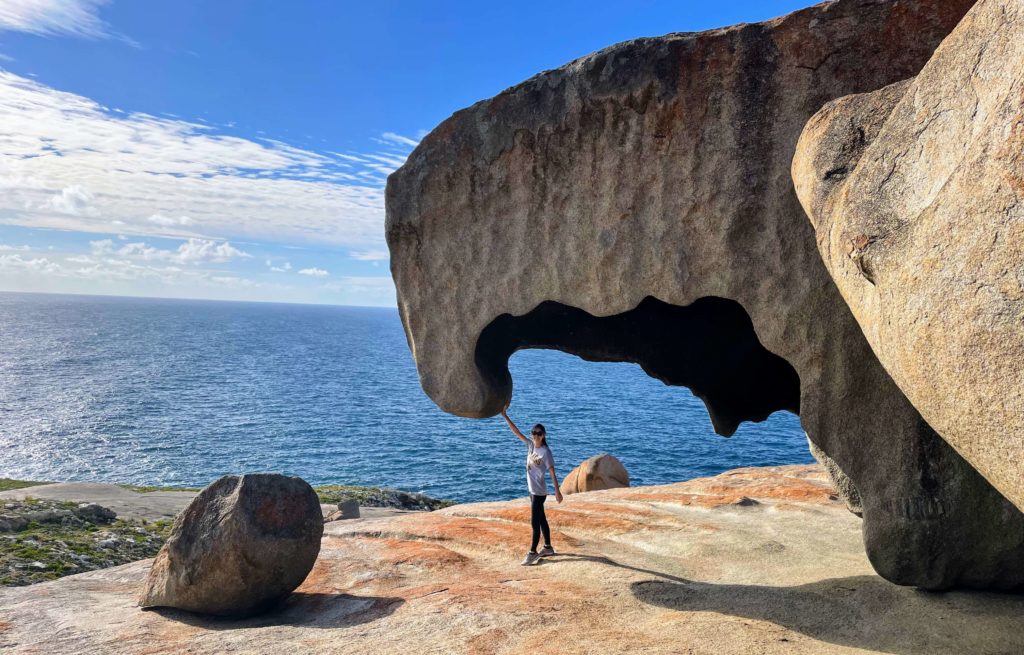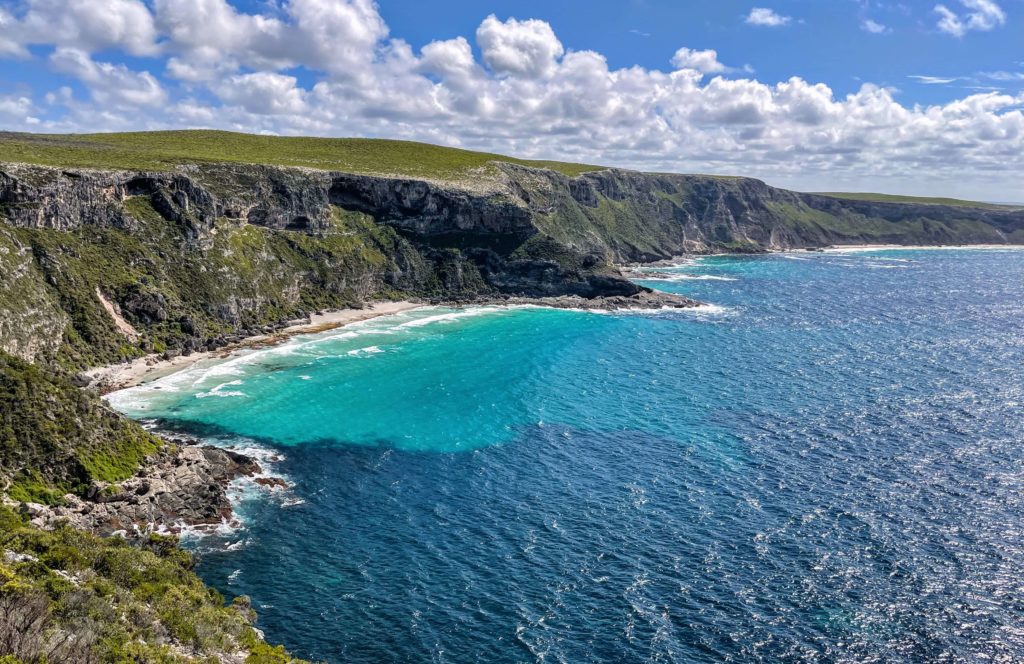 Day 5 - Return to Adelaide (Glenelg)
For the last day of your five-day Adelaide and Kangaroo Island itinerary, it's time to head back to Adelaide. Depending on where you stayed the night before, you might have a bit of a drive back to Penneshaw to account for. 
Hop on the Sealink ferry back to Cape Jervis and make the 2+ hour drive back to Adelaide. 
I recommended staying in Glenelg for your last day in Adelaide and South Australia, especially if you stayed in the CBD on Day 1. Glenelg is a laid-back, coastal town popular with young people in Adelaide. It has a large pier where locals love to fish and swim, a ferris wheel at the end of the pier, and a long boardwalk popular with cyclists and joggers. 
Glenelg also has several seaside restaurants and bars to relax, have a drink, and finish off your five days in Adelaide, Barossa, and Kangaroo Island! 
That's a wrap for my Adelaide, Barossa Valley, and Kangaroo Island Five-Day Itinerary! Based on your preferences, there's nothing to stop you from embarking on this itinerary backwards as well, going from Adelaide to Kangaroo Island to the Barossa. 
If you're also heading to Kangaroo Island, be sure to check out my 20 must-read tips before visiting Kangaroo Island!
Pin this Five Day Itinerary