While Western European capitals swarm with tourists from around the world, neighboring Eastern European cities, just as beautiful and historic, remain calm and quaint. Off-the-beaten-path Eastern European cities are vacation destinations that are sure to delight all types of travelers. 
Filled with amazing culture and cuisine, stunning architecture and viewpoints, these are some of the best Eastern European cities to visit that deserve some time in the spotlight. Consider  these hidden European gems for your next Off-The-Beaten-Path Eastern Europe vacation!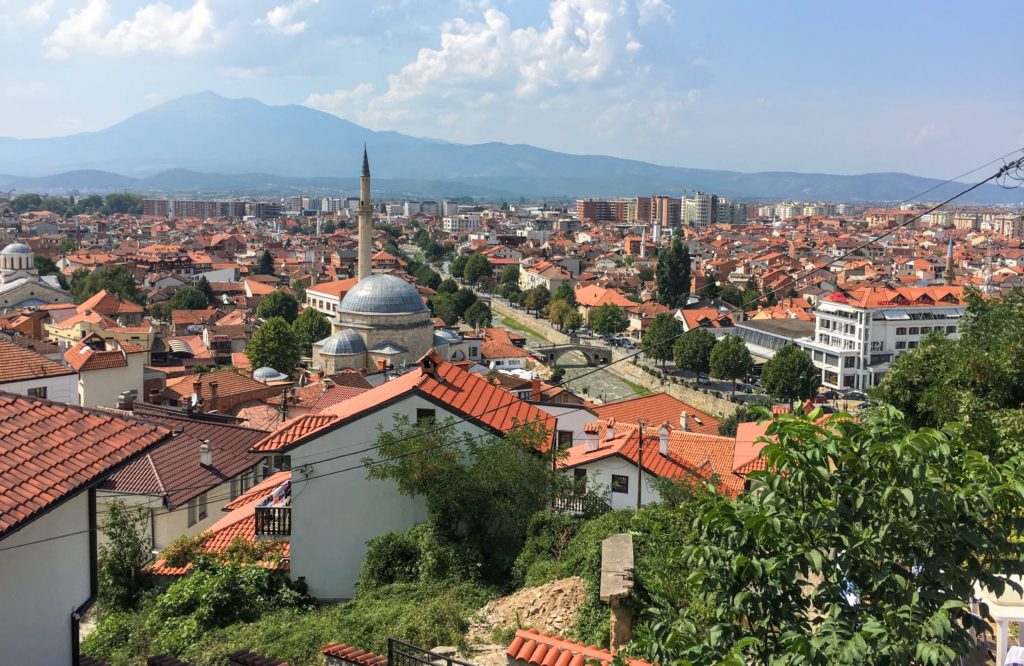 By Nomadic Vegan – follow on Instagram
Minsk, the capital of Belarus, is one of the least visited capital cities in all of Europe, and undoubtedly an off-the-beaten-path Eastern European city you should visit. For a long time, many would-be visitors were scared off by the policies of the country's political leaders, who seemed to want to cling on to the old Soviet ways long after the Soviet Union itself had dissolved. As a result, the surreal feeling of stepping back in time is part of the appeal of a visit to Eastern European Minsk. Be sure to check out the gigantic statue of Lenin that still stands proudly in Independence Square too, right in front of the pre-World War II national parliament building.
Things have started to change in Minsk however, and for the better. The city has some amazing street art, plenty of bars and hipster hangouts, and a diverse restaurant scene. You'll find eateries serving up all different kinds of ethnic cuisines, and vegetarian and vegan options are not hard to find either. 
Vulica Kastryčnickaja street is the place to go to experience this young, hipper side of Minsk. Some of the city's best street art can be found along this street. Sometimes you'll see the old Soviet Minsk juxtaposed side-by-side with more modern influences. A great example is the huge Communist monument that now sits on top of a KFC fast-food restaurant. 
Nationals of many Western countries can enter Belarus visa-free if arriving by air, so the country is definitely starting to open up to the outside world. Go to this off-the-beaten-path European country now before it gets discovered by the masses! 
Tip: Summer is the best time to visit Minsk, because this is when lots of fun events are held, like open-air cinemas and street parties.
Where to Stay in Minsk
If you're looking for a nice place to stay, Europe Hotel is a great option. It's right in the city center in a historic building and offers plenty of comforts.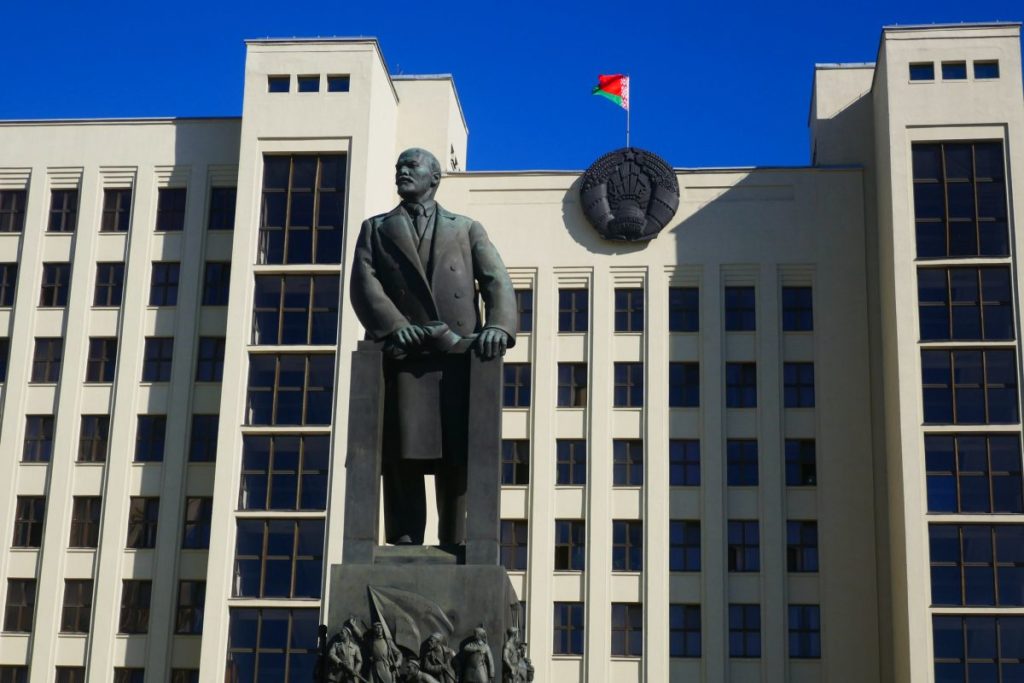 By The World Was Here First – follow on Facebook
If you're looking for a great off-the-beaten-path Eastern European city to visit, then you can't go wrong with going very far east to Kutaisi, Georgia. In recent years, Kutaisi has become a popular entry point for people visiting Georgia due to a large number of WizzAir flights operating to the city. Still, many travelers head directly to more popular cities in Georgia such as Tbilisi or Batumi and miss out on the great things to do in Kutaisi!
If you have a couple of days to spend in the city, then spend your first day exploring the city center, taking in the Green Bazaar. Here in Kutaisi's central marketplace is a great place to pick up snacks or souvenirs. The marketplace is also home to other important sites such as the Bagrati Cathedral and the Colchis Fountain.
Kutaisi is a great base to explore the surrounding Imereti Region of Georgia, so spend your second day enjoying the sites in the area. The Prometheus Cave is a huge labyrinth of caves that is truly incredible and the Okatse Canyon is another beautiful natural site worth seeing. Make another stop at the Motsameta & Gelati Monasteries, the latter of which is a UNESCO World Heritage Site.
While in Kutaisi, make sure to plan ahead and make a reservation at Toma's Wine Cellar for a truly incredible meal. He offers a set menu of traditional Georgian dishes cooked by his mother as well as plenty of homemade wine and chacha. El Depo is another great place to eat if you want to fill up on delicious khinkali.
Where to Stay in Kutaisi
For accommodation, Pospolita Guesthouse is a fantastic budget guesthouse in the centre Kutaisi, run by a friendly local family.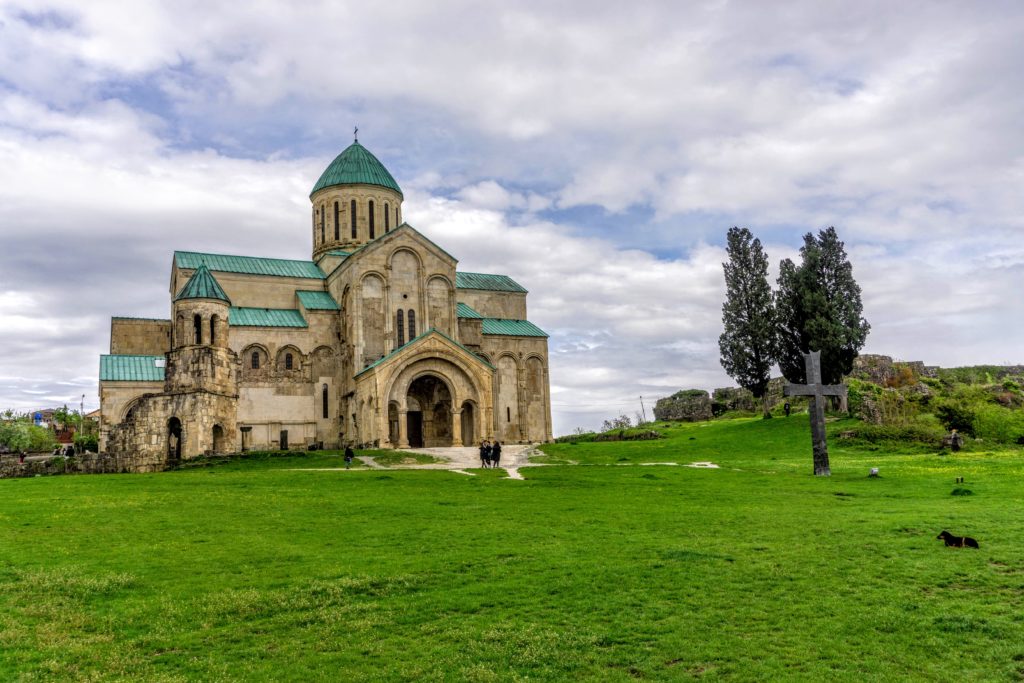 By Mind of a Hitchhiker – follow on Facebook
Bratislava, Slovakia's capital city, is very small compared to the two nearby giants of Vienna and Budapest. A few travelers may include Bratislava on their itinerary between those two cities, but they almost never stay longer than a day. Their loss! Bratislava is a very fun and friendly city and an easy introduction to Eastern Europe. Bratislava is also much cheaper to stay in than those famous cities, and is just as beautiful located along the great Danube River.
Bratislava is located right across from the former Iron Curtain, which you can visit in nearby Devín (which also has a very pretty castle worth checking out.) The best things to do in Bratislava include visiting the Bratislavský Hrad (castle), going up the flying saucer of the UFO bridge, hiking up the Devínska Kobyla, and paddling down the Morava River. At the end of the day, it's nice to have a delicious and cheap local craft beer at Piváreň Stupavar.
Many great restaurants here serve local specialties and foreign foods. Though the local cuisine isn't tailored for vegetarianism and veganism, most restaurants will have vegetarian options. A must-munch stop for vegans and foodies alike is Foodstock Bratislava in the old town.
Bratislava is a very reachable off-the-beaten-path Eastern European city. It can be accessed by flight, train, ferry, bus… even by kayak! 
Where to Stay in Bratislava
The Old Town (Staré Mesto) has a good selection of hotels, hostels, and Airbnbs that are quite affordable considering you're in the nation's capital. Booking Bratislava accommodation close to your arrival date is usually never a problem, though it gets busier in the summer months. For a great hostel, check out Wild Elephants Hostel near the city center.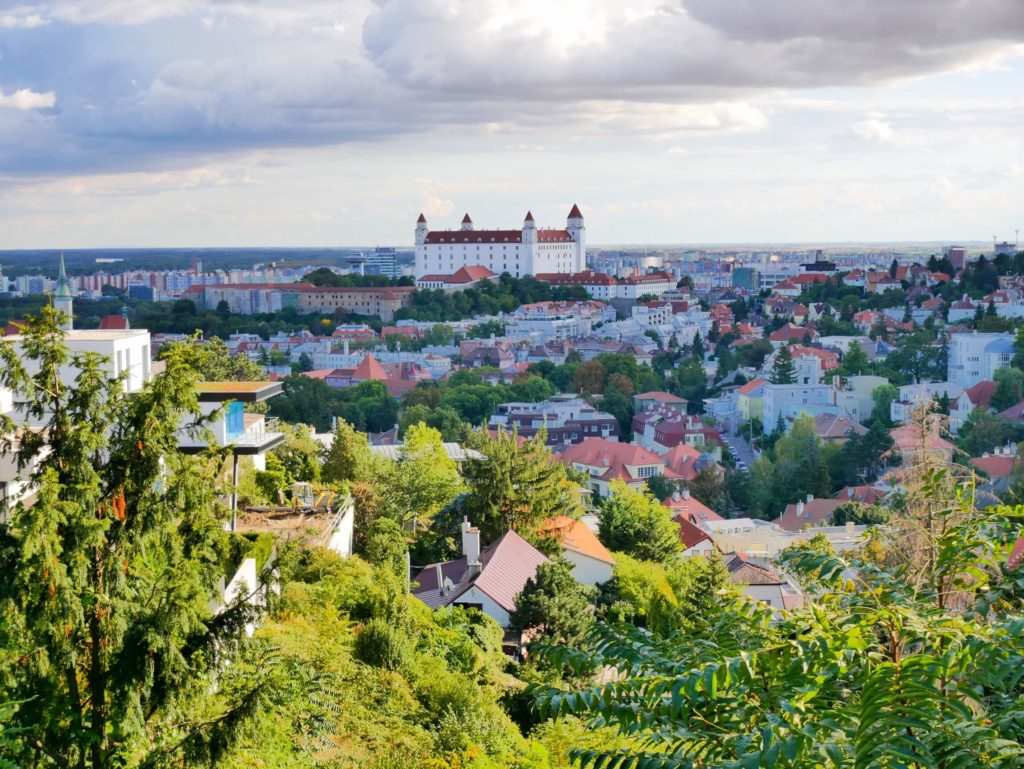 By Robe Trotting – follow on Facebook
One of the most unique and often overlooked European capitals is the gorgeous medieval city of Tallinn, Estonia. Located on the Baltic Sea, Tallinn is a short ferry ride from Helsinki, Finland. Out of many things to do in Tallinn, here are some good starting points to kick off a visit to this off-the-beaten-path Eastern European city.
Tallinn is known for its well-preserved city walls, which add a layer of character and history to the city. The walls were built over the course of 300 years and are 2.3 km long. Today, about 1.8 km of the city walls are still standing and they add so much beauty to the city. You can find great views of the walled Old Town from the lookouts on Toompea Hill. 
For an even higher view, you can climb Tall Herman. Tall Herman is the tower of Toompea Castle and a national symbol of Estonia. Attached to Toompea Castle, you will find the (pink!) Estonian Parliament Building. While the castle has been in use since the 9th century, a Neoclassical Palace was added to one side in the 18th century by the ruling Russian Empire. The seat of Parliament now resides here. While you're in the area, check out the site of Alexander Nevsky Cathedral. Because it was constructed during the first period of Russian occupation so, it's historically been looked at with disdain. In the past, there was even a plan to demolish the church but the beauty of the building has kept it standing. 
Where to Stay in Tallinn
If you're looking for a place to stay, the Hestia Hotel Barons Old Town is fantastic. A 4-star property inside the city walls, this Hestia Hotel is located within walking distance of all the highlights of Tallinn. For a more budget option, try Lai22, a backpacker's hostel in a historic Estonian building.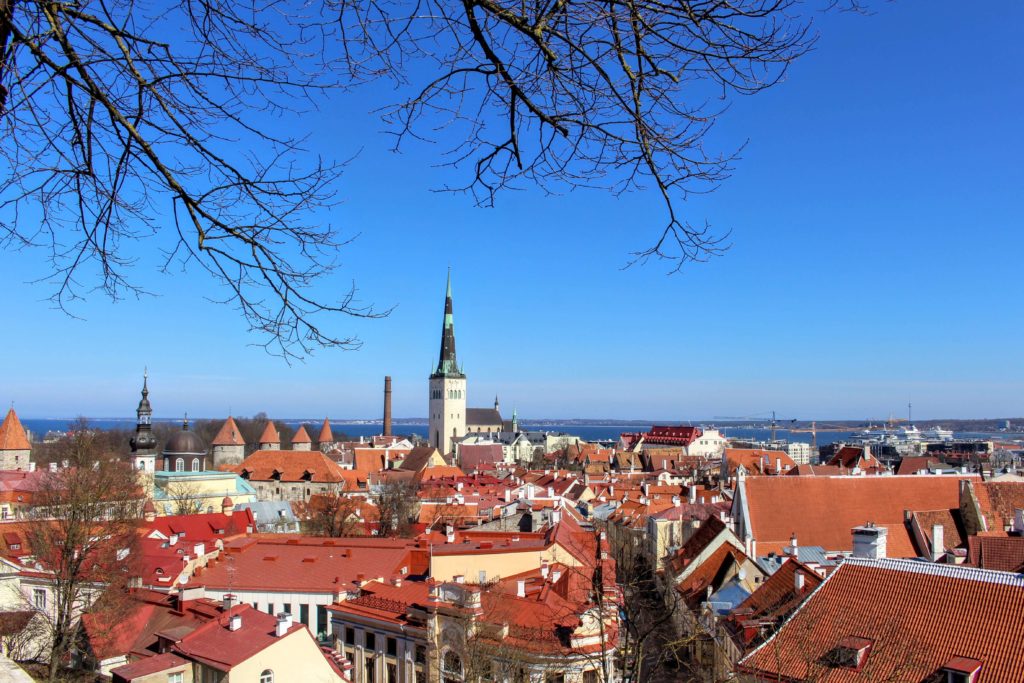 By A Mary Road – follow on Instagram
Vilnius is the capital of Lithuania, one of the countries in the Baltics, an off-the-beaten-path region of Europe. For those who want to experience Europe without the crowd, without overpriced accommodations and activities, and still experience authentic European culture, Vilnius is the city for you.
Lithuania used to be part of the USSR, even though it managed to hold on its cultures and tradition. If you love history, there is a KGB Museum, also called the 
Museum of Occupations and Freedom Fights
 that will showcase the life during the occupation and genocide in Lithuania.
In Vilnius, you can visit Užupis, which is a little town where many art pieces made by locals are displayed for everyone to see. For foodies, don't leave Vilnius without trying out local ciders, beetroot soup, and Cepelinai (like a dumpling but bigger). You should also visit a public park called Vingis Park, where many locals go for a nice bicycle trip, picnic, and simply walk around this massive forest.  All of these activities can be done in just a day. You can either
join a walking tour
 or do it yourself.
Either way, it shouldn't cost you a lot. The bus cost that goes around the city is less than one euro per ride, or you can rent a bicycle for four euros. Vilnius also has trains that you can take to get to other parts of the country or even cross the border to Poland or Estonia.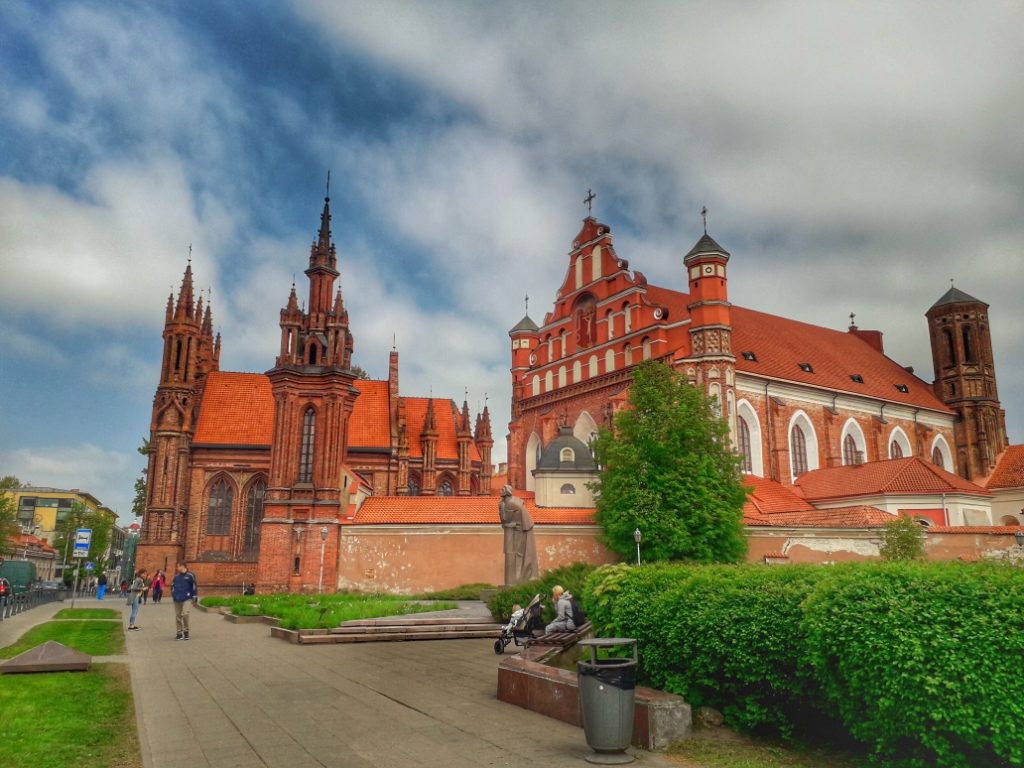 By Kami & The Rest Of The World – follow on Facebook
Not many travelers have heard of Uzhgorod, Ukraine (also spelled Uzhhorod): It's an off-the-beaten-path Eastern European destination, yet a fascinating city. Located in the very south-west of Ukraine, right on the border of Slovakia and near Hungary and Romania, Uzhgorod is a truly multicultural city. 
The city has a long and troublesome history, with the first traces of civilization in this area dating back to the 12th century BC. Eventually came the Hungarian and Habsburg rule, which had the biggest impact on the culture and development of the city, which lasted until the end of World War I. Uzhgorod was then incorporated into Czechoslovakia, then it became part of the Soviet Union, then finally, it was part of independent Ukraine. 
Despite its rocky past, the city is such a pleasant place to visit with beautiful architecture, charming streets, and lots of trees giving much-needed shade in the summer day (Uzhgorod is home to the longest linden-tree alley in Europe). The center of Uzhgorod is a pedestrian zone with many cafes and restaurants and is a perfect place to just relax with a cup of coffee. 
The biggest attraction of the city is the castle from the 13th century, now home to the Transcarpathian Regional History Museum. Next to it, you will find a beautiful and interesting Museum of Folk Architecture and Life, with around 30 wooden buildings from the Transcarpathian region. Don't miss the beautiful former synagogue, now the Philharmonic Orchestra hall, built at the beginning of the 20th century. 
Where to Stay in Uzhgorod
For the accommodation in Uzhgorod, I can recommend Atlant Hotel. The hotel is only a few minutes away from most of the city's attractions, with affordable prices and good standard.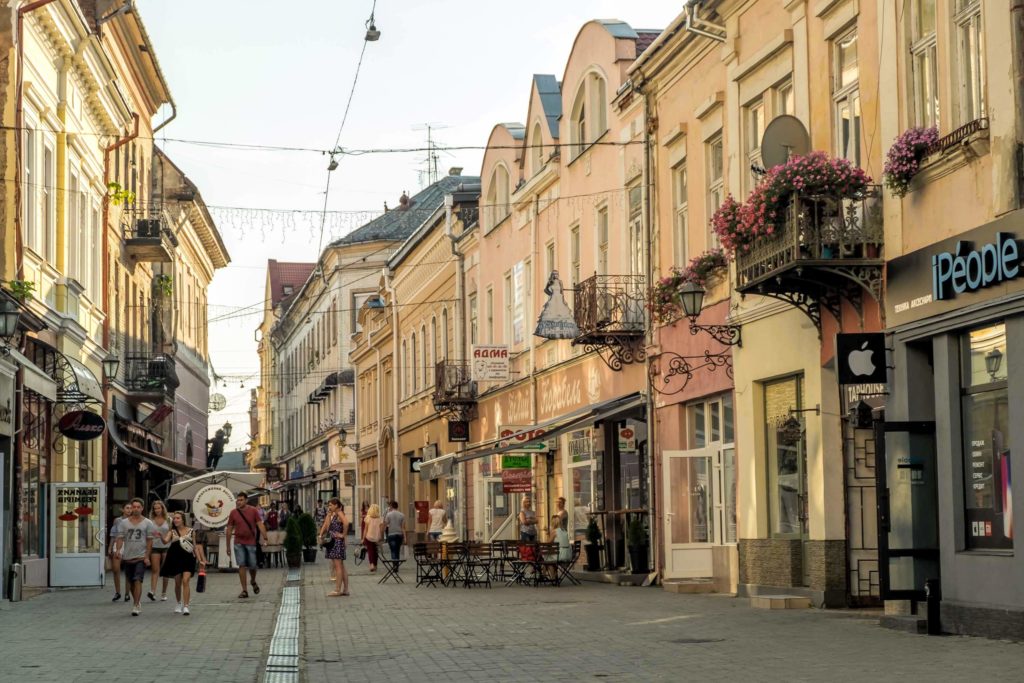 By Backpackers.wro – follow on Pinterest
Wrocław is a fourth-largest city in Poland, located in the southwestern part of the country. Several universities are based there, so during the academic year the city is full of young people from around the world.
We live in Wrocław, and we can observe that every year there are more and more tourists visiting our city, but still, Wrocław is an off-the-beaten-path destination in Poland compared to Kraków or Warsaw. We recommend visiting Wrocław especially in the spring and in the summer, because this is the season for outdoor concerts, cultural events, and music and movie festivals. 
Wrocław is located on the banks of the Oder River. When the weather is getting warmer, you can party till dawn at numerous beach bars. If you are not a party person, you will not get bored. Wrocław has various museums, viewpoints, parks, gardens as well as many pubs, bars, and restaurants offering not only polish cuisine but also international dishes. We love it, especially its wide range of vegan restaurants.
Wrocław is the largest city in the historical region of Silesia. If you want to spend a weekend away in the mountains or have a day trip from Wroclaw to the nearby castles or palaces, it is easy to get there by bus or train within one or two hours. 
Where to Stay in Wrocław
If you are looking for a conveniently located place to stay in Wrocław, we can recommend Hotel Patio, located right in the Old Town or Hotel im. Jana Pawła II located in Ostrów Tumski – our favorite, historical part of Wrocław.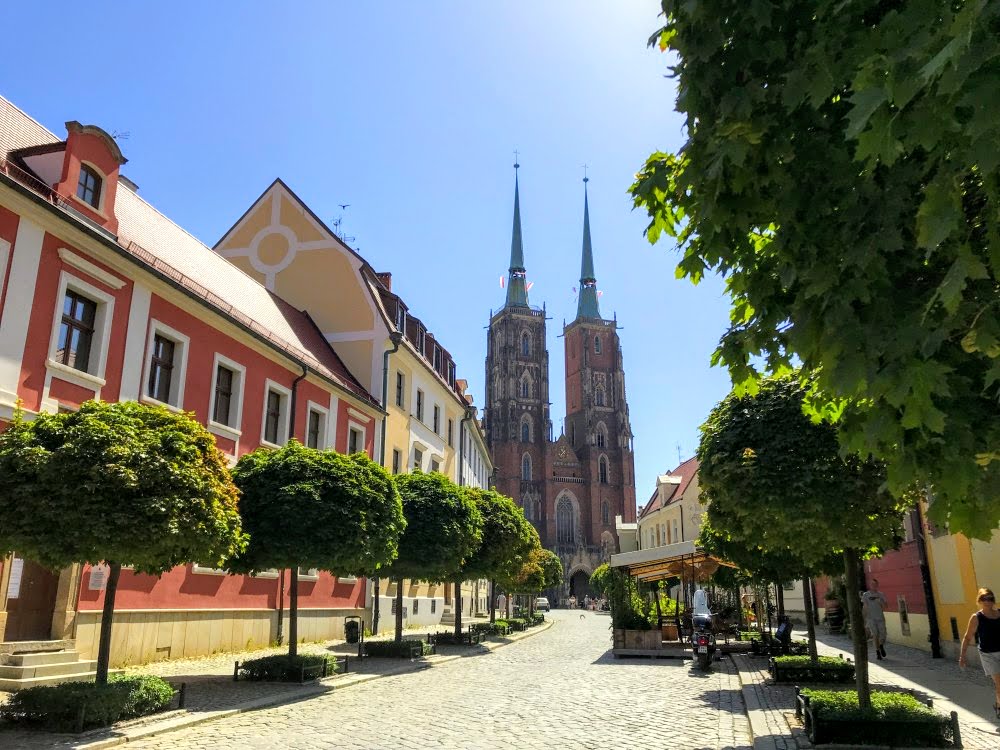 Trogir, Croatia is an excellent off-the-beaten-path Eastern European city that is not at all full of tourists. This town is located right on the Croatian coast, with an absolutely stunning view of the Adriatic Sea. Dozens of islands lie just off the coast, which gives the opportunity for exploration and adventure when you visit this amazing Croatian destination!
Trogir feels like it is home to more boats than people. Everyone who lives there knows how to operate a boat, and there are countless 
tours to the islands 
just off the coast! Many of the tours are on small boats, made for just 5-10 people, so you can have a private tour relatively easily, which is very recommended. When you have a private tour, you'll be able to control more about when and where to go and what you'd like to see and do.
In addition to the awesome adventure in Trogir, the food is beyond delicious. If you are a seafood lover, then you will not want to ever leave! Fresh seafood is brought to Trogir's wonderful restaurants on a daily basis, caught that day in the Adriatic Sea. You'll be served delicious fish or scallops from an extremely great waiter or waitress. All in all, the dining experience in Trogir is perfect, and takes your experience in this city to the next level.
Trogir is home to beautiful water and so many stunning islands. Do yourself a favor and make Trogir your next off-the-beaten-path Europe destination! 
Where to Stay in Trogir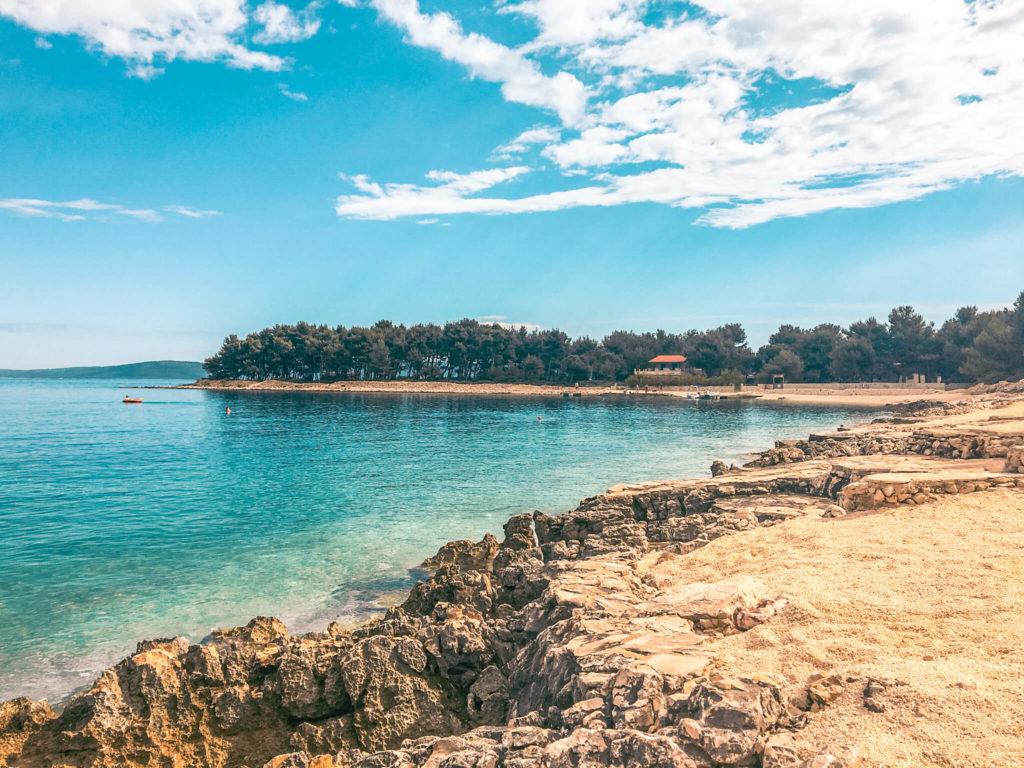 Sarajevo, Bosnia & Herzegovina
By Backpack Adventures – follow on Instagram
Sarajevo, the capital of Bosnia & Herzegovina, receives relatively few visitors compared to other capital cities. Despite the amount of things to see and do in Sarajevo, it remains an off-the-beaten-path Eastern European destination. This is great news, because it means you can enjoy the beauty of the city without the crowds you see in other European capitals.
Sarajevo has lots to offer with its scenic old town and the Austrio-Hungarian architecture, built by the Ottomans, along the Miljacka river. A lot of major events in European history happened in Sarajevo. One example is the assassination of Archduke Franz Ferdinand of Austria at the Latin Bridge, which triggered World War I. Sarajevo also suffered the longest siege of a capital city in the history of modern warfare.
Sarajevo has a number of interesting museums where you can learn more about the city's past and the Bosnian war in particular. The Sarajevo War Tunnel Museum is highly recommended, where you can visit the hand-dug tunnel that was the lifeline of Sarajevo during its three and a half year siege. 
Traces of the war are still visible, but the young city has now developed into a multicultural city of peace and reconciliation. Churches stand next to mosques and the different ethnic groups all come together in the cosy restaurants and cafes around Sarajevo's Old Town. Sarajevo is also a culinary destination with excellent restaurants where you can try traditional Bosnian food. Because Sarajevo is still an off the beaten path capital it is also very budget friendly. 
Sarajevo may not be so well known, but this off-the-beaten-path European city has something for everyone. 
Where to Stay in Sarajevo
A once-popular War Hostel that recreated life in Sarajevo at war and under siege, is unfortunately permanently closed. An alternative popular hostel option with no remnants of war is Hostel City Center Sarajevo. For more private and high-end accommodation, check out the countless highly-rated apartments for rent in Sarajevo on Booking.com.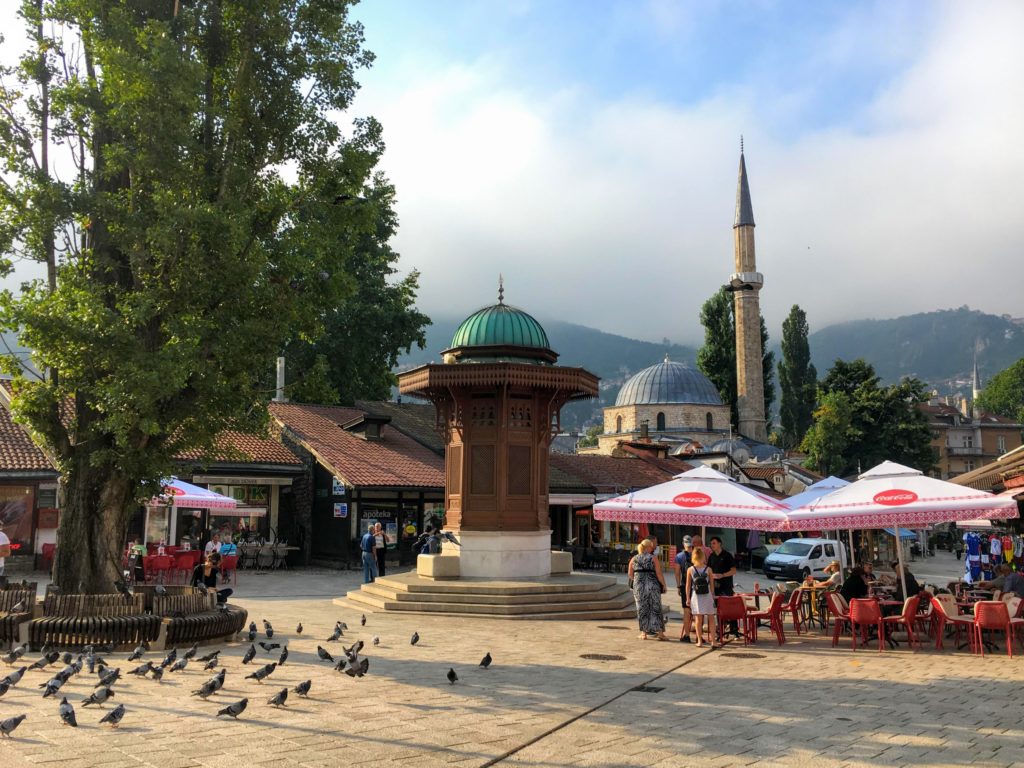 By Our Life Our Travel – follow on Facebook
Tirana is the fast-growing capital of Albania, a country with a rich and interesting history, stunning beaches and wild mountains. Tirana is a vibrant city and it is worth spending a couple of nights to explore it fully.
Most of the attractions in Tirana are easily reachable by foot as they are located near Skanderbeg Square: the Tirana clock tower, Et'hem Bey Mosque, the Natural History Museum and the Pyramid. Join a Tirana walking tour to learn about all of these famous locations. 
You can visit the surrounding mountain, Mount Dajti, by the cable car to can get a panoramic view of the city from above. Another must-see attraction is a place called BunkArt. It used to be a military bunker of the communist dictator, Enver Hoxha, and currently features a huge 5-story underground museum and art space. You can learn about the country's history through the displayed artifacts and photos.
Tirana is a perfect location for day trips as well. Dures is the closest beach town, but if you have more time, drive more to the south for the best beaches in Albania. If you're more into culture and history, visit Berat from Tirana.  
Tip: Make sure you grab a burek at one of the local bakeries, one of the staple savory pastries found all over the Balkans. 
Where to Stay in Tirana
You can use Airbnb in the city or opt for one of the affordable hostels or hotels. For example, Metro Hotel Tirana is a good choice for a pleasant stay. For a more budget option, a backpacker favorite in Tirana is The English Hostel.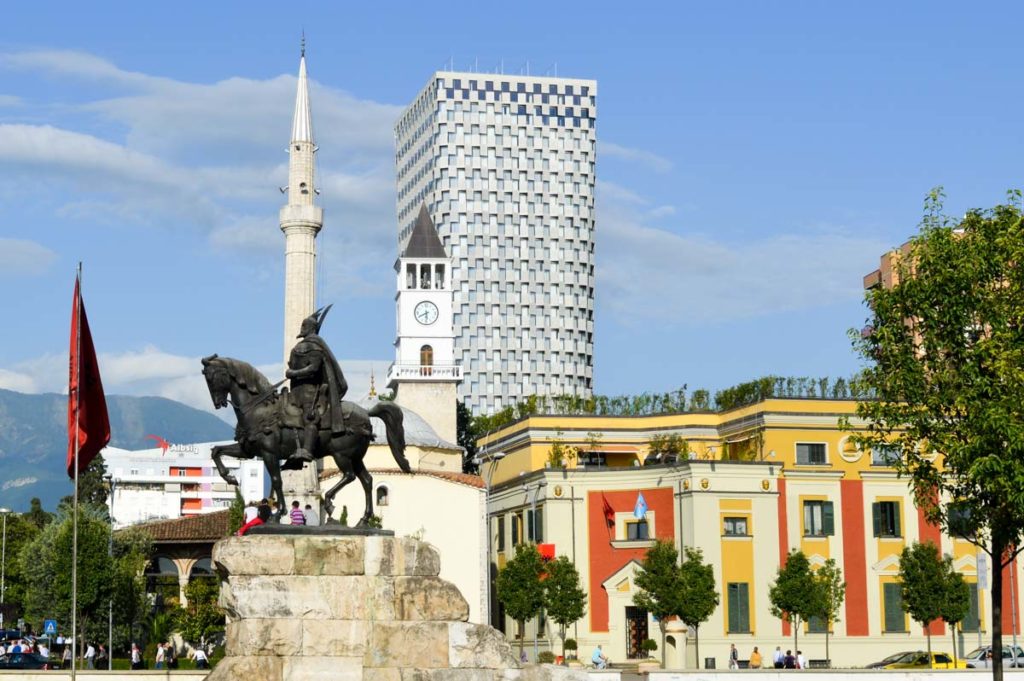 By Erika's Travelventures – follow on Instagram
Kosovo is a tiny country located in the Balkans conglomerate that only recently attained independence from neighboring Serbia. Rocky relationships still surround Kosovo, because Serbia, Russia, and their closest ally countries, still don't accept Kosovo as an independent country. Don't let Kosovo's war-torn history deter you from visiting this safe and beautiful country however – it's one of the region's best kept secrets and an off-the-beaten-path Eastern Europe gem. While Pristina is the capital of Kosovo, Prizren is the cultural capital and an incredible place to spend a few days during a Balkans itinerary. 
The main highlights of Prizren are its city center, and the Prizren fortress which is built on up on a hill and overlooks the rest of town. The city center is covered in cobblestones and patios, similar to other European countries where locals love outdoor dining. The only difference is the large central mosque, where a call to prayer can be heard five times per day (Kosovo is a majority Muslim country, although it's surrounded by Orthodox Christian countries). The Prizren Fortress is a favorite spot for tourists and locals to enjoy a sunrise, sunset, or just hang out for a date-night. Climbing the fortress walls gives you an incredible viewpoint over all of Prizren, as well as the surrounding mountain ranges. 
The best place to settle in to a meal is along the central river that passes through Prizren. Both sides of the river are lined with cozy restaurants, with both indoor and outdoor seating. The high quality of food and drinks comes at a budget-friendly price in Kosovo – although the country uses the Euro, the cost of living and traveling through Kosovo is delightfully low. 
Where to Stay in Prizren
I highly recommend staying at Arra Hostel, which is located halfway up the steep hill to the Prizren Fortress. Owned by a pair of Kosovan brothers, the hostel has a true family-homestay feel, plus incredible views over Prizren city center.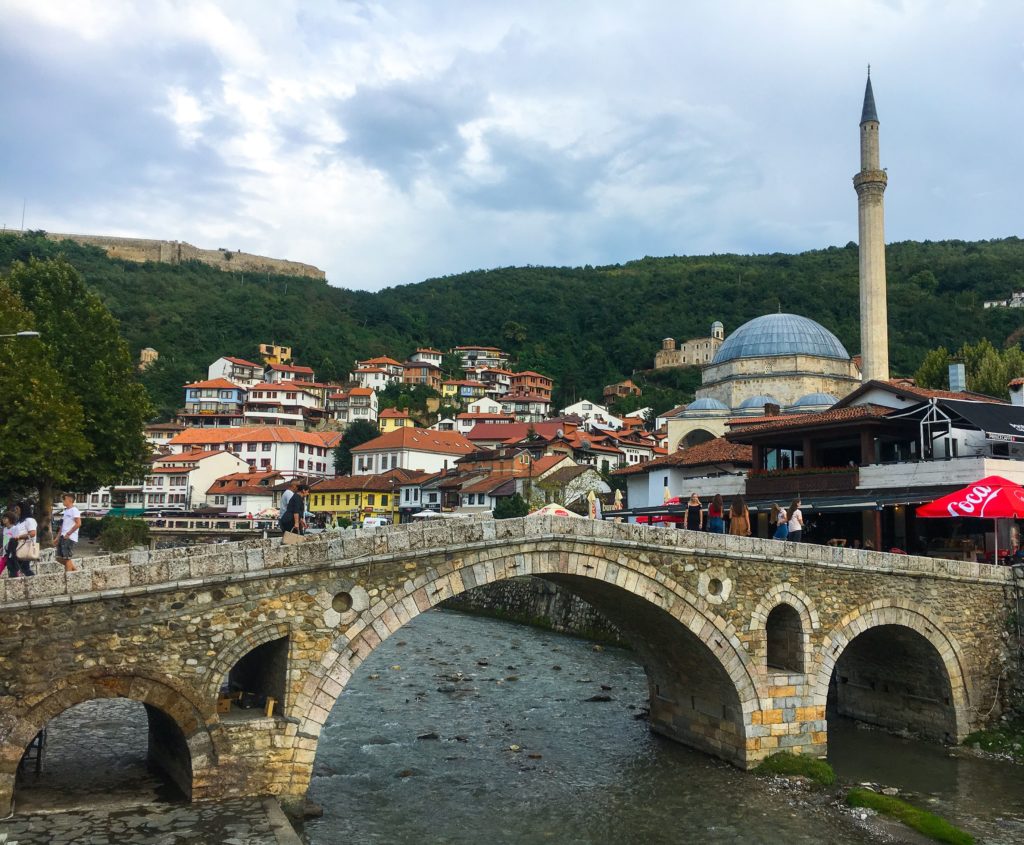 By A Social Nomad – follow on Facebook
Veliko Tarnovo is the original capital of Bulgaria and is located in the far north of the country, close to the border with Romania. The city has a contemporary feel, due to its large student population and it's ingrained sense of history. Tarnovo (Veliko just means great) was for a long time the seat of Bulgarian Tsars and it is no surprise that the highlight of visiting the city is the glorious ruined Tsaravets Fortress, a stunning symbol of the city.
Tarnovo is home to fabulous hiking, with amazing views almost wherever you look. Because the city is built on three hills, you'll give your legs a good workout walking around. You'll find local hostels and hotels clinging to the hillsides. 
Be sure to take a free walking tour and find out a whole lot more about Veliko Tarnovo when you get there. You'll learn about the history of the Tsars, and visit the most unusual church you've ever been to. The Patriarchal Cathedral is located at the highest point within the Tsaravets Fortress and is filled with impressive artwork. Be sure to catch the fortress sound and light show that occurs throughout the year. 
Another one of the top things to do in Veliko Tarnovo is to visit Mini-Bulgaria, a perfect place to visit if you don't have time to visit the rest of Bulgaria. It's a small theme park which displays models of all the best places to visit in Bulgaria. It might just whet your appetite for future travels.
Where to Stay in Veliko Tarnovo
There are lots of great places to stay in Veliko Tarnovo, but we really recommend the highly rated, amazingly clean and bright Gile Guest House for a great stay. It offers free parking, spacious rooms, and fab breakfast and dining area.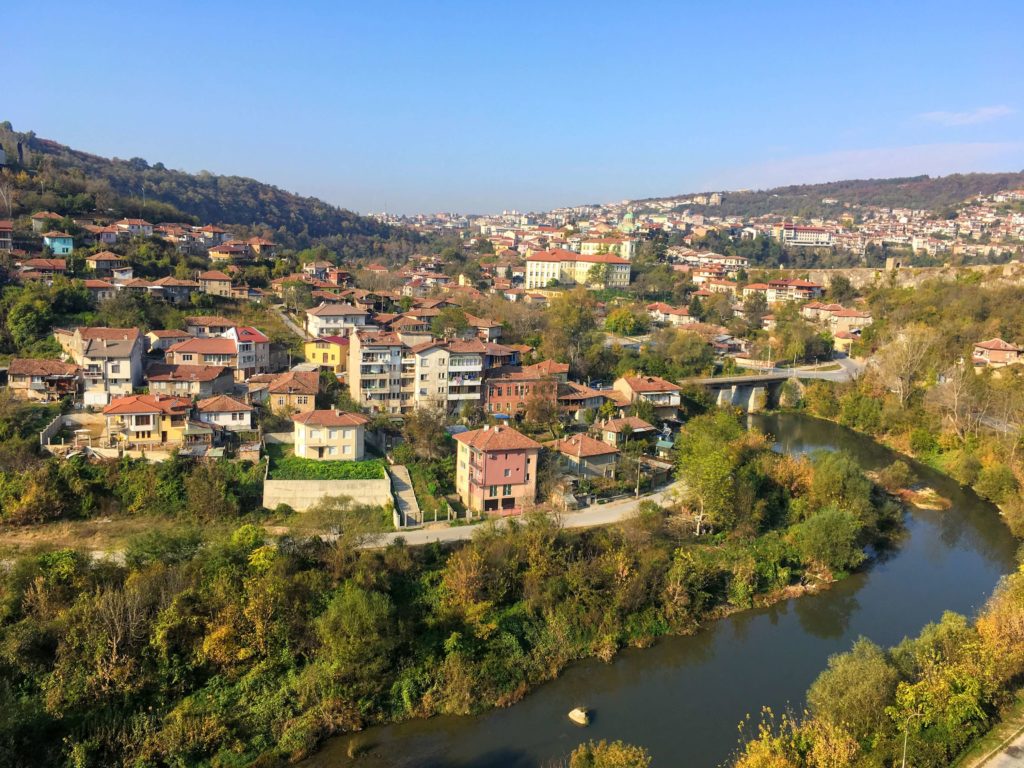 by Living Out Lau – follow on Instagram
Sibiu, a small city with around 150,000 inhabitants, is located in Transylvania, Romania. An off-the-beaten-path Eastern Europe destination, and also a relatively unknown town in Romania, a visit to Sibiu will give you a good understanding of how the local Romanians live. Don't underestimate this small city, Sibiu was designated the European Capital of Culture in 2007. In 2008, Forbes ranked Sibiu as Europe's 8th most idyllic place to live. On the surface, it doesn't seem like there is much history to the city. But in fact, the historic center of Sibiu is a UNESCO Heritage Site. 
Nowadays, Sibiu's historic city center is filled with relaxing outdoor restaurants surrounded by vibrant buildings with strange windows. Visitors can come and take a stroll along the old historic walls which have now been turned into green areas for the public to enjoy. Due to its location in Transylvania, Sibiu was the capital of the Saxons and was the most fortified town. 
Be sure to visit the historic Big Square and Small Square, the most famous attractions in Sibiu. They are huge open-air spaces full of locals engaging in their daily lives and the perfect place to people-watch. Choosing a place to stay in Sibiu is very easy because the city is so walkable. The historic center takes no more than 20 minutes to get from one end to the other. 
Where to Stay in Sibiu
If you are looking for a fancy hotel, definitely consider Hotel Imparatul Romanilor. The luxurious interior design combined with the spacious rooms is something that that any guest would definitely enjoy. An international, delicious breakfast is included daily too! For budget travelers, check out the backpacker's favorite B13 Hostel in the heart of Old Town.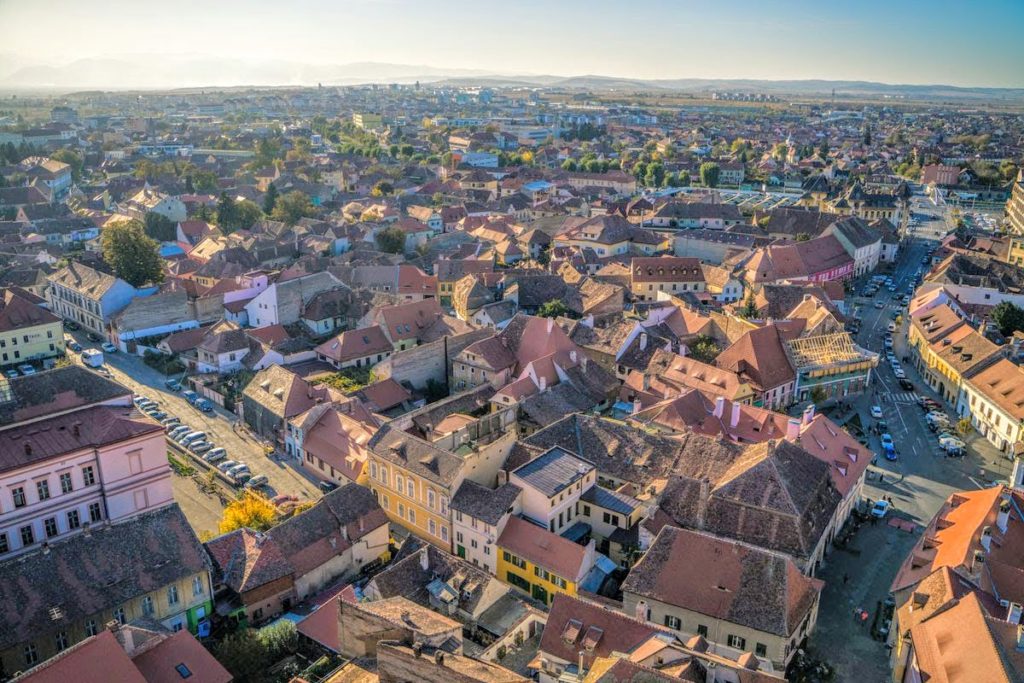 By LooknWalk – follow on Instagram
A small city close to Hungary's capital, Budapest, Eger is an off-the-beaten-path Eastern European city known for its red wines, beautiful architecture, and castle. It's also where the invading Ottomans were defeated in 1522. Small, charming, and compact, Eger can provide entertainment for at least a weekend. If you don't have that time, just visit as a day trip from Budapest.
Overlooking the city is the famous and imposing Eger Castle. It has quite a complicated history and has withstood various invasions overtime. Nowadays, travelers conquer it. There's quite an extensive exhibit with a lot of interesting info. At set hours, a video about Hungary's history is played – but unfortunately, it is only in Hungarian (when I visited). Guided tours can also take you beneath Eger castle.
Highly recommend is also the Town Under The Town guided tour. It takes place in the cellars underneath the Basilica. When I visited, the tour was only in Hungarian, but I was handed a booklet with the same content in English. The cellars have been used to store wine from the 1700s up to the Second World War. The galleries go all the way to Budapest!
Eger Old Town is small and easily tackled on foot, and should also be explored during an off-the-beaten-path Europe holiday.
Where to Stay in Eger
I prefer to stay in locally-owned guesthouses, such as Szent Kristóf Panzió. It is located very close to Eger's Basilica and old town, and also walking distance to surrounding wineries. A common kitchen is perfect if you have dietary restrictions and it offers both double and triple rooms.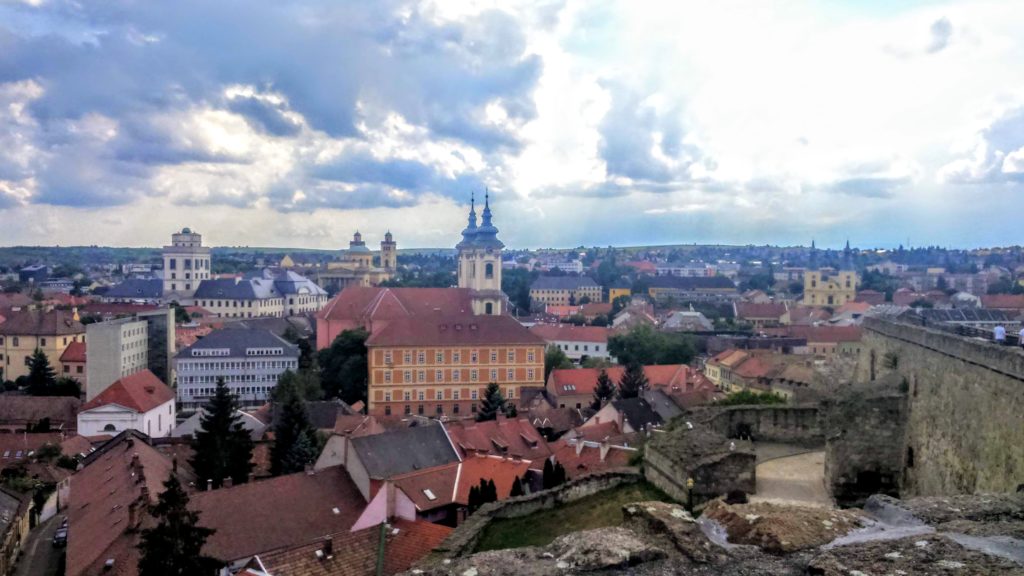 Pin This Off-The-Beaten-Path Eastern Europe Post!