In 2019 I lived for six months in Japan in a Tokyo sharehouse. I made some amazing friends, both local and international, and was able to spend time exploring Tokyo through the eyes of a local.
If you find yourself with time to unwind and explore the local's side of Tokyo, here's my guide to what to do, where to eat, and places to visit as a local in Tokyo.
Keep in mind Tokyo is a mega-metropolis that takes weeks and months to explore fully. I recommend in other blog posts how to spend three days in Tokyo to see the iconic tourist destinations, and over another eight days, where to day-trip from Tokyo.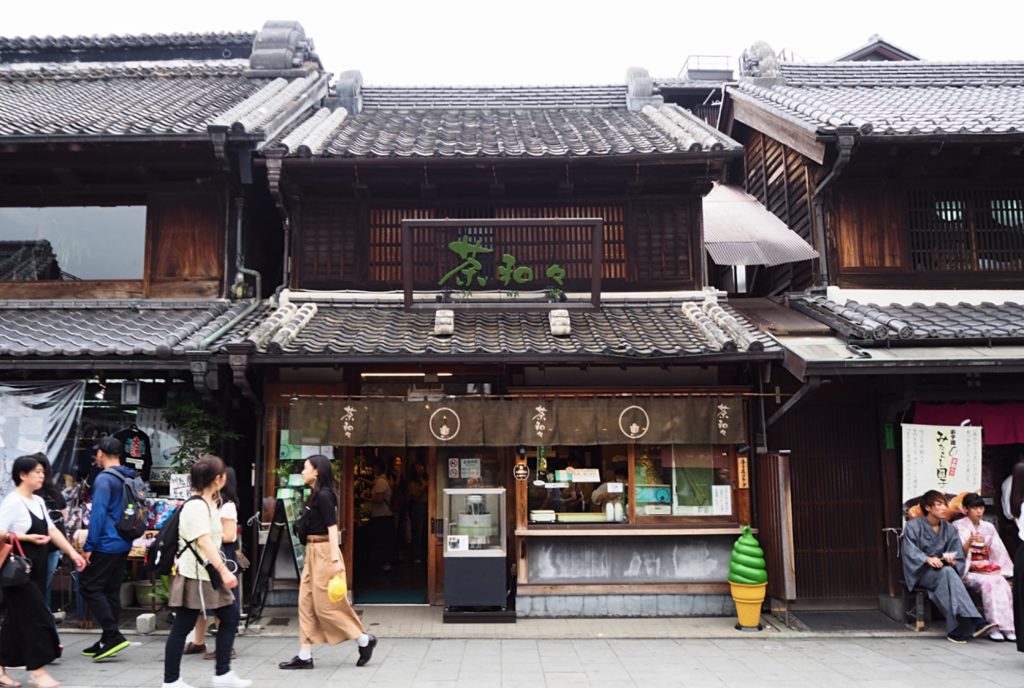 What to do in Tokyo as a local
Tourists in Tokyo flock to places like Asakusa's Sensoji Temple, Harajuku's Takeshita Street, Shibuya Crossing, and everywhere else on my Tokyo Bucketlist blog post. When spending time in Tokyo as a local, the destinations visited in across city look a little bit different. 
Here are some of my ideas for things to do as a local in Tokyo: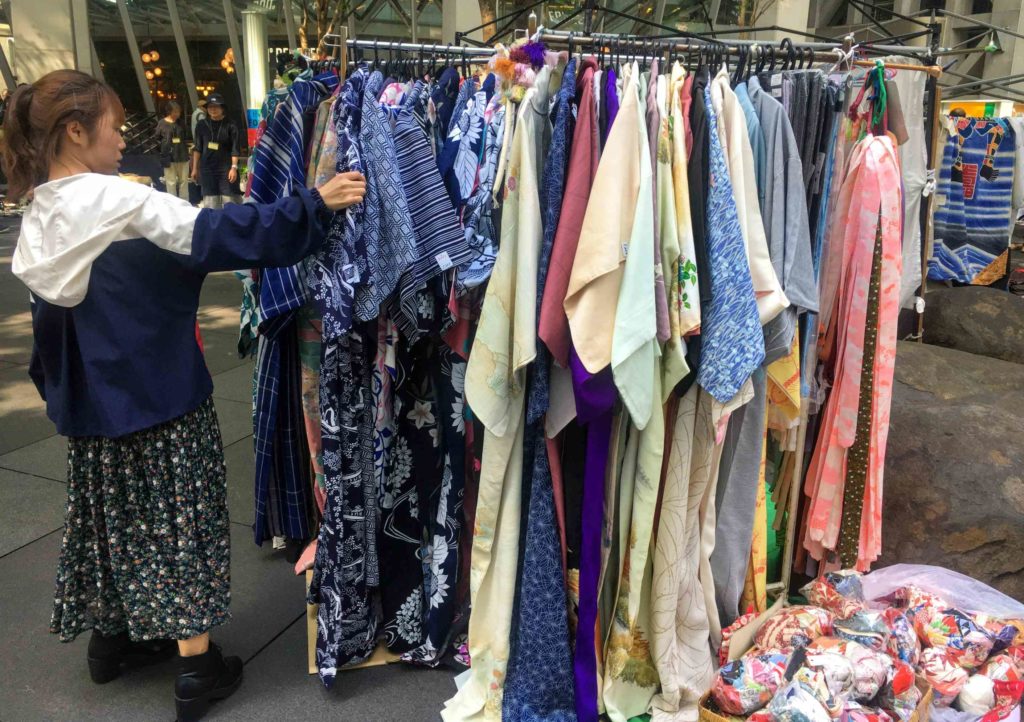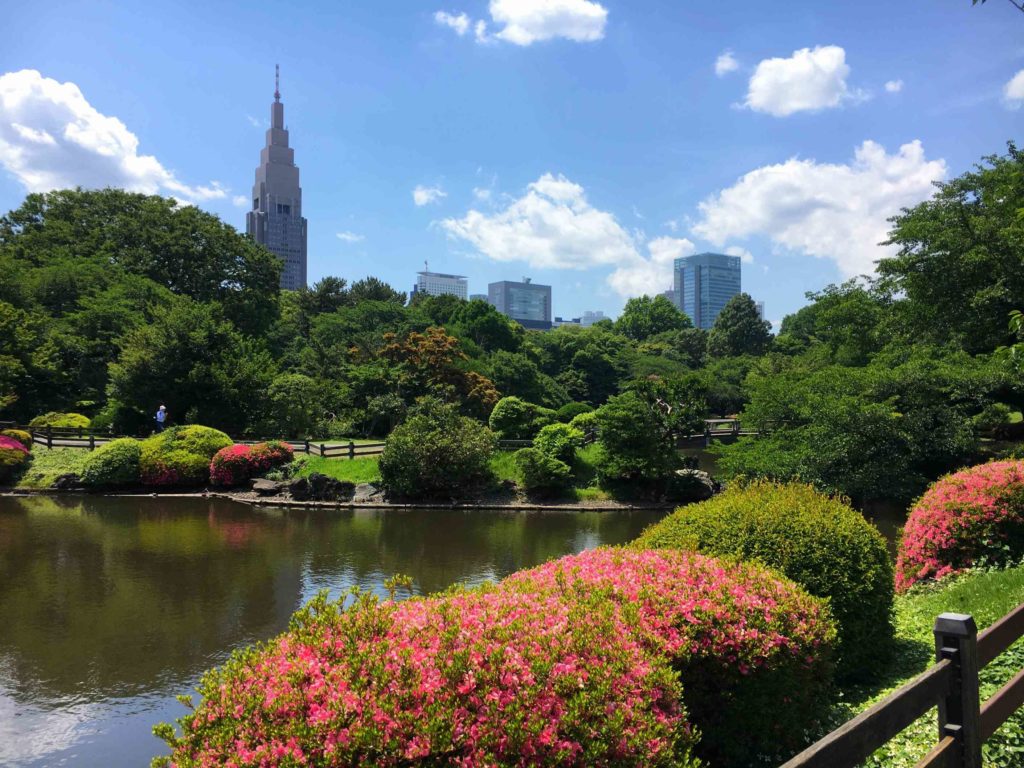 5. Admire some illuminations – Wintertime in Tokyo's answer to summertime fireworks is illuminations, or winter light and laser displays. They're an immersive and magical experience, often paired with music or with a festive or pop-culture theme to them. Check out examples of winter illuminations in Tokyo here. 
6. Visit a local Shinto matsuri festival – Throughout the year, Tokyo's famous temples and shrines will be host to lively local festivals, known as matsuri. The matsuri can be held for various reasons ranging from New Years to celebrating the kami or god embodied within the shrine. It's another reason to dress up in yukata, and try some amazing Japanese street food. 
7. Spend a day at Disney Sea – Disneyland and Disney Sea in Tokyo are common destinations for tourists, but they're also immensely popular with locals of all ages. Pack your mouse ears or princess dress and head to Disney Sea, the less crowded of the two and especially popular with locals due to the park serving alcohol! 
8. Sing some karaoke – by far one of the most popular things to do as a local in Tokyo is to bring a couple friends to a karaoke bar. Most bars have a massive range of popular English songs, and serve both food and alcohol for a great night out in Tokyo. If you see this sign below (and the カラオケ Japanese characters) you know you're in the right place!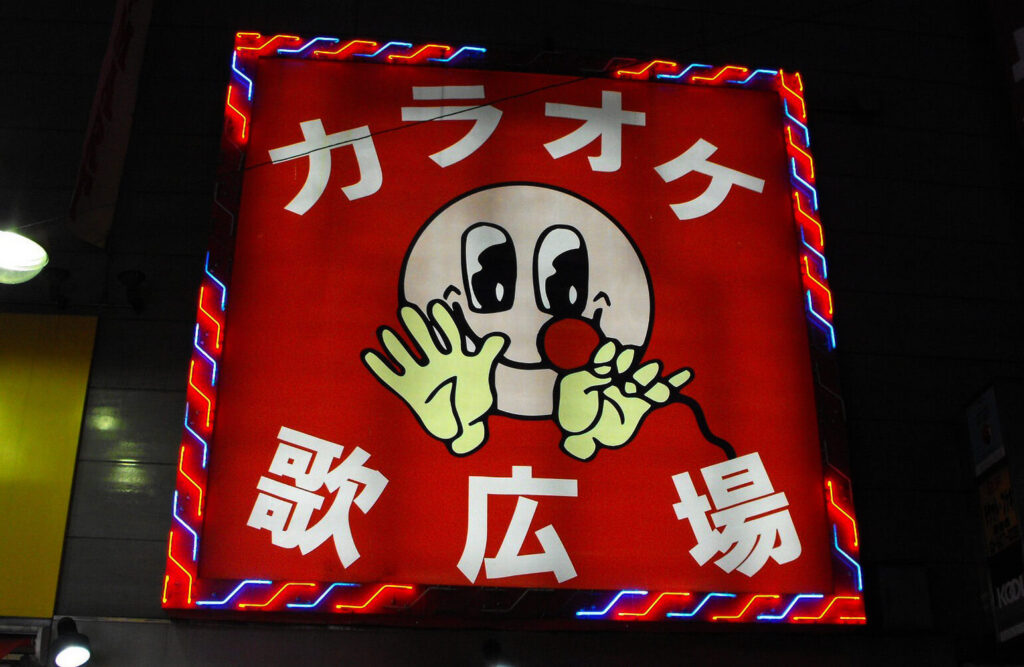 Where to eat in Tokyo as a local
From hearty Japanese soul food and convenience store packaged meals to Michelin-starred greatness, locals in Tokyo are absolutely spoiled by the variety and quality of food available in Tokyo. 
Below are some ideas for where and what to eat in Tokyo as a local! 
If you're heading to Japan with both vegetarian and non-vegetarian travelers, check out my post about amazing Tokyo restaurants that offer both vegetarian and non-vegetarian options!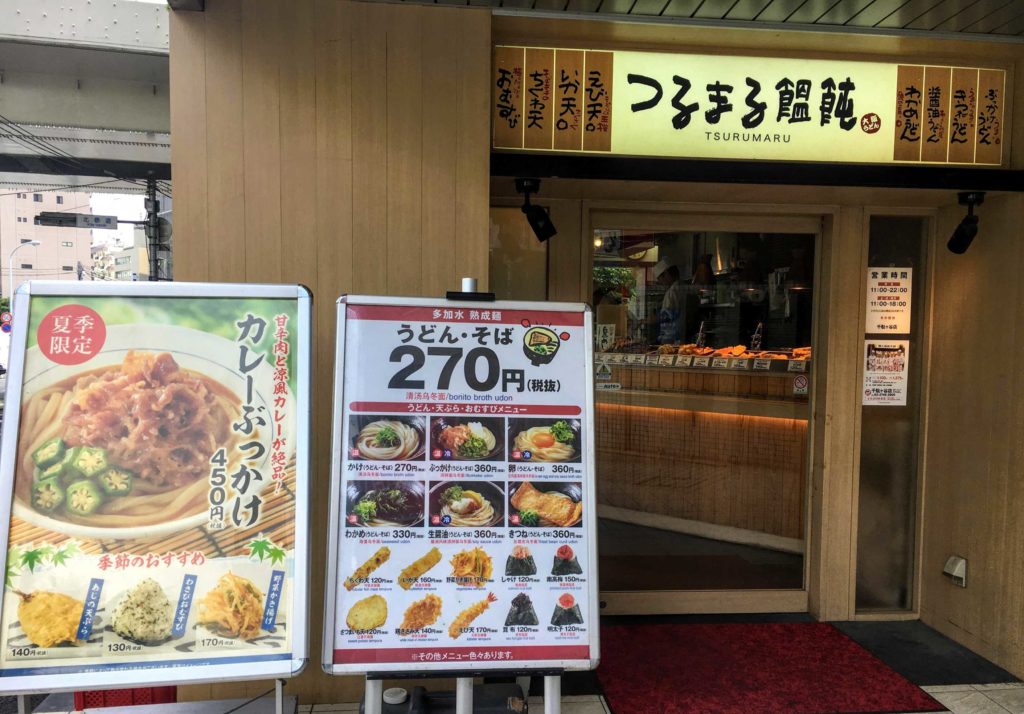 Hole-in-the-wall udon and soba stores – Locals in Tokyo are never far from the nearest udon or soba noodles store. One bowl of noodles at these local establishments cost an incredible 300 yen ($3 USD) or even less, making them popular after work or lunchtime stops for Japanese businessmen and women. 
Ramen street in Tokyo Station – Ramen Street is a bucket list-worthy stop for locals and tourists in Tokyo. This whole section within the train station houses famous ramen restaurants from around Japan. Ramen in general is a popular on-the-go meal for locals in Japan, so expect to see many local Japanese businessmen and women here during the work week. If you love ramen, be sure to check out the Shin-Yokohama Ramen museum too! 
Kura sushi (conveyor belt sushi) – Tokyo has countless conveyor belt sushi stores, many of them chains that you can find all over the city. Which one is the best? Kura sushi is known for having high-quality sushi for a great value, with a clean and lively interior perfect for going out with your local friends. 
Muji Cafe – Muji is a famous Japanese homegoods store that has branched out to cities around the world. A handful of Muji's Tokyo locations have a Muji Cafe attached, where healthy and well-balanced meals, complete with rice and miso soup, can be enjoyed using Muji plates and cutlery. The locals you'll encounter here are often Tokyo housewives with their baby prams, or girl groups out for some shopping and dining.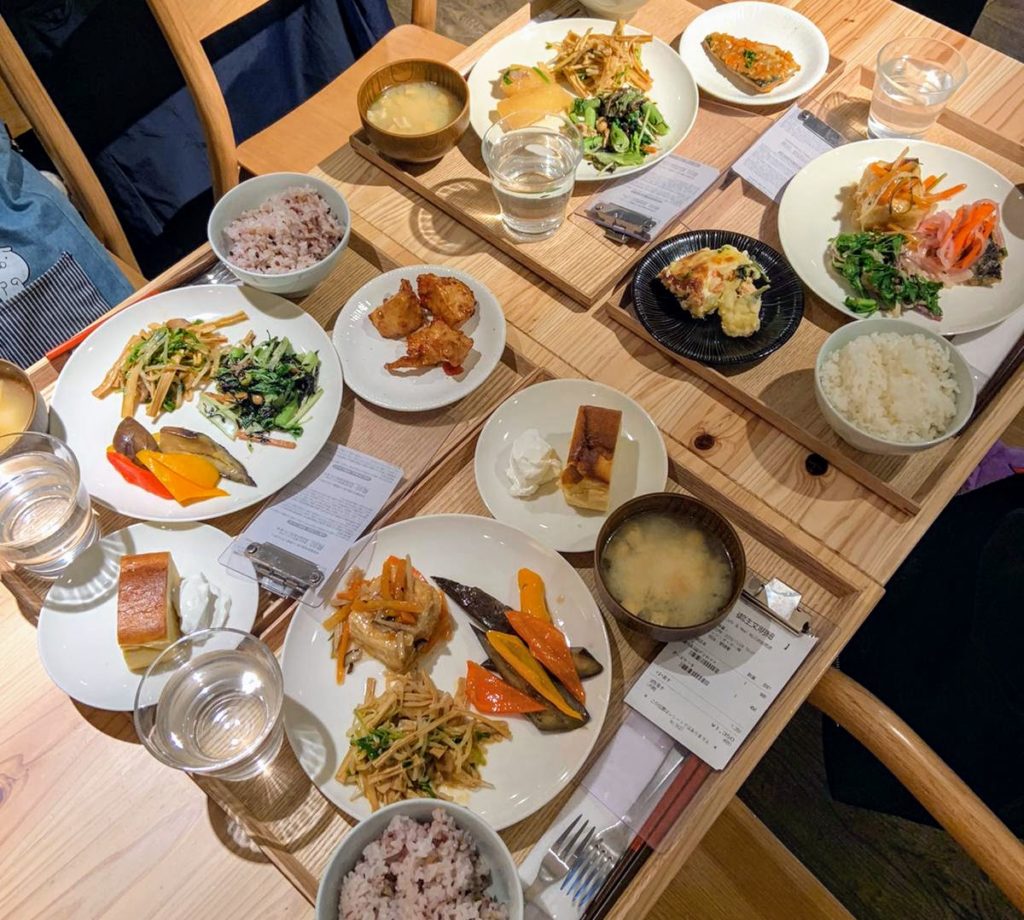 5. Michelin-starred food – Many Tokyo locals are foodies at heart, and will patiently wait for hours in order to get a taste of the newest Michelin-starred food across Tokyo, especially for special or celebratory occasions. The list of Michelin restaurants in Tokyo consist not only of masterful sushi restaurants and Kobe beef joints, but also Japanese soul-food like tonkatsu (breaded chicken similar to schnitzel), ramen, and soba. 
6. Convenience store (or conbini) food – Tourists in Tokyo all love the convenience of 7-Eleven, Lawson, and other conbini across the city. So do the locals! These stores really live up to their name in terms of convenience, selling everything that can be combined to make a full meal: onigiri rice balls, egg salad sandwiches, even boxed meals that you can heat up on-site. 
7. Ekiben – Locals taking a long-distance train such as a shinkansen from Tokyo will often purchase an ekiben at the train station. The word itself means "train station lunch box", and it's the perfect well-rounded meal to enjoy on the train. The boxes are beautifully presented and are very high-quality, so cost a little bit more than your average conbini lunch as a result.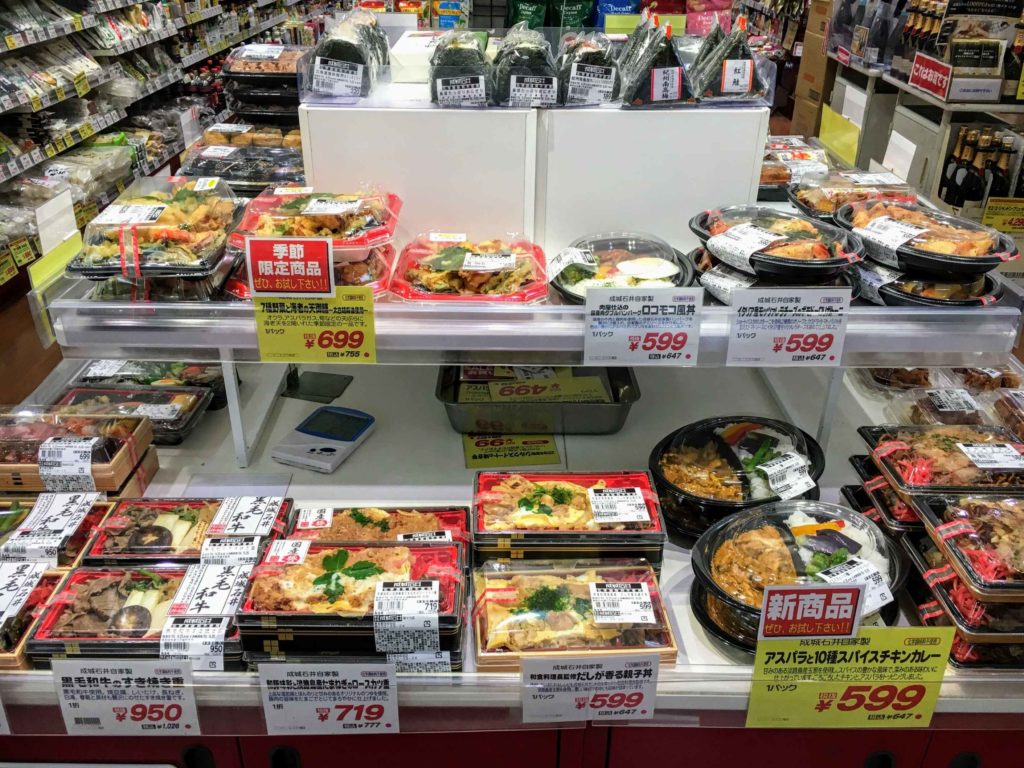 If you're committed to eating like a local in Tokyo and want to learn more about Japanese cuisine, consider joining a local food tour of Tokyo! 
Places to visit in or near Tokyo as a local
The places around Tokyo that are visited by locals, especially for weekend getaways go beyond the touristy Shibuya and Shinjuku neighborhoods and Mt. Takao (although there are plenty of locals in these places too). Spend some time at these off-the-beaten-path destinations in Tokyo, loved by locals and not as well known, or well-visited, by tourists.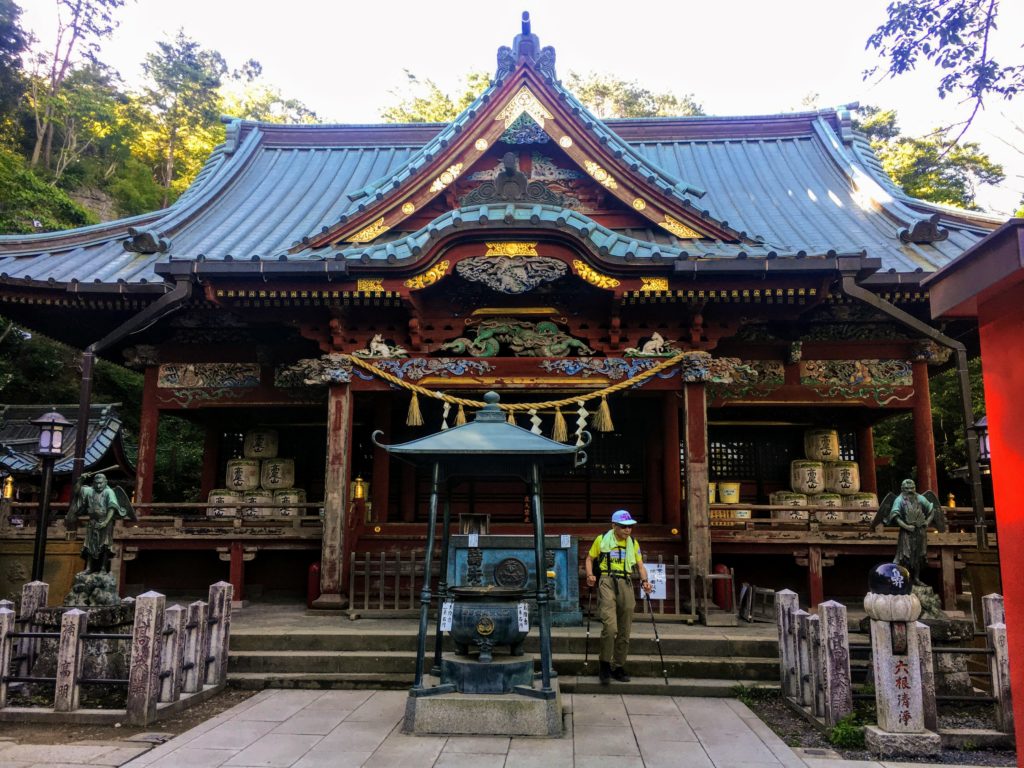 Mt. Mitake – Mt. Mitake is a serene mountain escape alternative to the crowded Mt. Takao. Mt. Mitake is another holy mountain located day-trip distance from Tokyo city center. With many hiking trails as well as temples at the summit (dedicated to a canine god) it's a wonderful Tokyo locals destination. Many locals bring their dogs here to buy omamori (good luck charms) for them from the summit temple.
Shibamata neighborhood –

This neighborhood is famous to middle-aged locals because of an old TV show about a traveling businessman Tora-san. The present-day Shibamata neighborhood is lined with old-fashioned stores that sell one type of specialty snack or product, and have been doing so for decades. A large temple can also be explored at the end of the main shopping street. 

Kawagoe

 – Step back into historical Japan by traveling to Kawagoe, located less than an hour northwest of Tokyo. Many of its buildings and temples look straight out of the Edo era, so you'll see locals dressing up in kimono here to take selfies. Check out my guide to visiting Kawagoe here.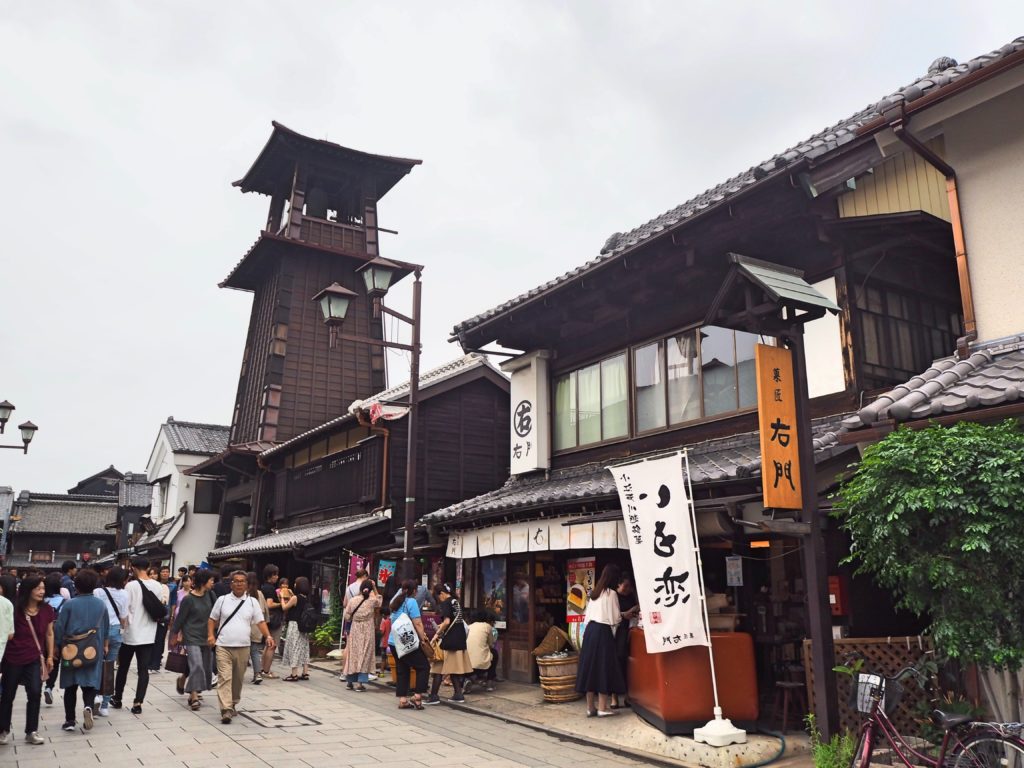 4. Yanaka Ginza neighborhood – Yanaka Ginza is just starting to become well-known with tourists for its old-fashioned charm and easily accessible location. Famous for its friendly stray cats, this neighborhood is a perfect date-spot for locals who want to explore temples, souvenir shops, handicraft stores, and to get lost in its windy roads.
5. Enoshima coastline – Many tourists, and Tokyo locals, admittedly, will take the day trip to Kamakura and Enoshima from Tokyo. Kamakura is famous for its large bronze Buddha statue. Locals seem to be the only ones who spend time near the many Eno-den train station stops between the two iconic locations though! Filled with restaurants (including bills, the restaurant chain where I used to work), and coastline, it's a great place to spend a quiet afternoon admiring the ocean.
6. Kichijoji neighborhood – Anyone who has visited the Studio Ghibili Museum in Mitaka, Tokyo has passed through the Kichijoji neighborhood. It's an up-and-coming, trendy neighborhood popular with Tokyo-ites with young families. The massive Inokashira park in this neighborhood has swan boats for rent, a small zoo to visit, a number of temples and cafes, and many walking tracks to spend some time out in nature like a Tokyo local.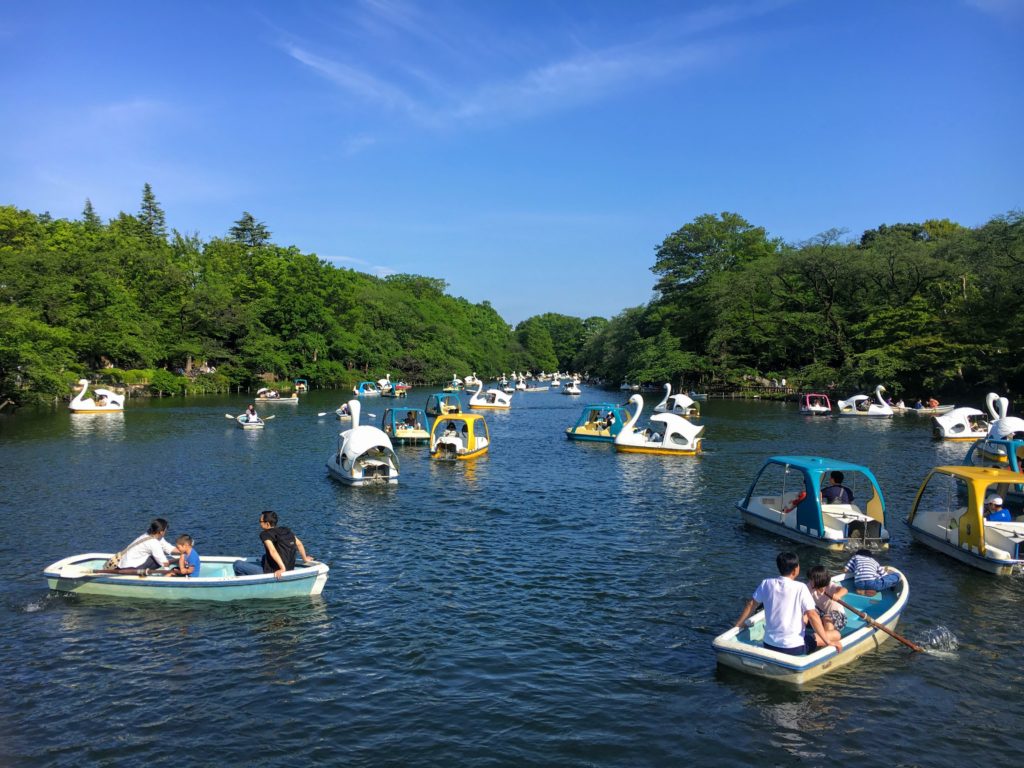 Unless you're staying with friends or family in Tokyo, it's a little harder to find accommodation in Tokyo where you can live like a local. Aside from renting an Airbnb, here are some posts I've written that can give you some ideas for where to stay in Tokyo:
Off-The-Beaten-Path Tokyo
One of my favorite Tokyo blog posts also highlights a few of these local Tokyo neighborhoods and destinations. My off-the-beaten-path Tokyo guide lists various things to do where you can escape the tourist crowds, such as visit the gorgeous Rikugien Gardens (a spot to see illuminations in winter), and sip some free tea at the Todoroki Ravine Park. 
Are You Prepared For Your Trip To Japan?
Be sure to check out my Japan home page for Japan travel information, insider tips, reading list, and must-haves for traveling to Japan!